3 New Alzheimer's Studies' Goal: 'Preparing Us for a Cure'
UsAgainstAlzheimer's focused on patients, caregivers and pharmaceuticals
George Vradenburg, the co-founder and chairman of the UsAgainstAlzheimer's advocacy group is a man on a mission. And he is in a hurry.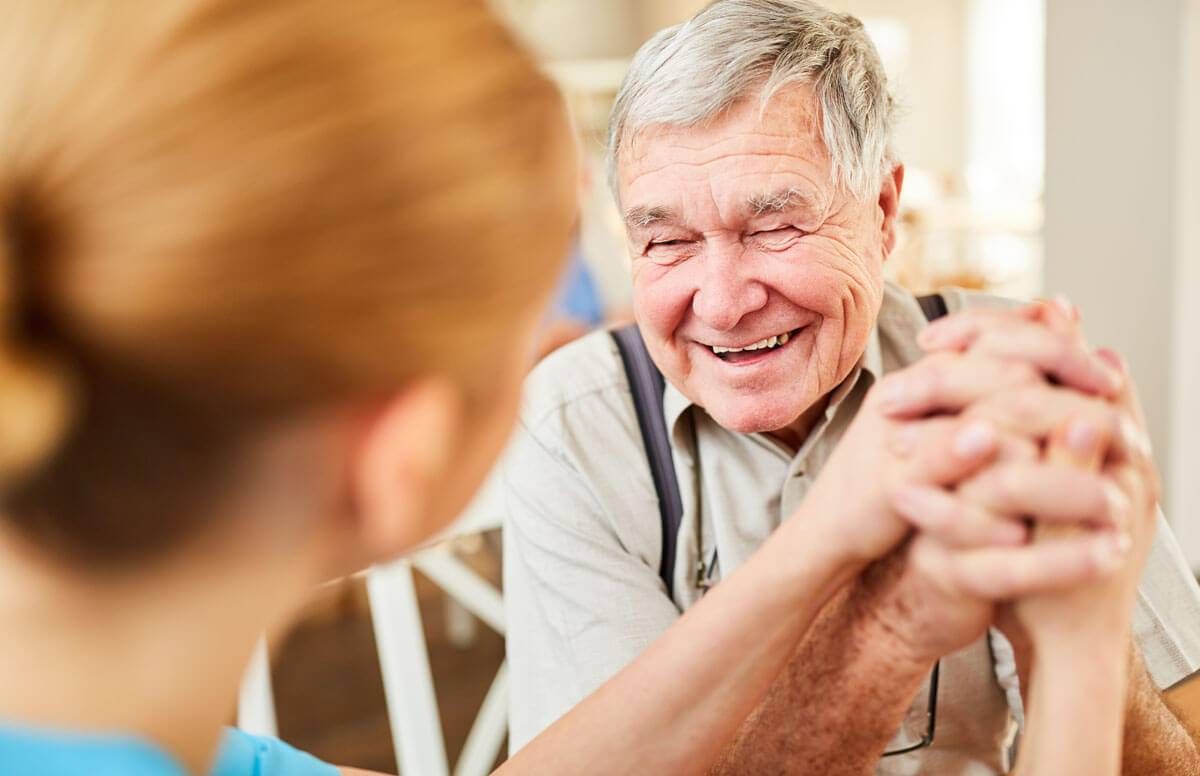 He's not prepared to wait until 2025, the federal government's deadline to recommend next-step solutions for Alzheimer's disease through the National Alzheimer's Project Act (NAPA). Instead, at the Alzheimer's Association International Conference this week, Vradenburg's UsAgainstAlzheimer's released Preparing Us for a Cure. It's a collection of three new research studies on key areas of Alzheimer's disease impacting the lives of patients, caregivers and communities.
Vradenburg wants to get America's health care system ready, so when there finally are Alzheimer's treatments and a cure for the growing epidemic, it won't need to catch up to the science.
The Disease Trajectory of Alzheimer's
"The disease trajectory of Alzheimer's is forcing our hand," said Vradenburg, whose late wife Trish's mother succumbed to the disease. "The health care system needs to start preparing now to more effectively detect, diagnose, address and support Alzheimer's patients and families today and over the next few decades."
Like the approach used to find drug treatments for HIV, a cocktail of drug therapies may be the long-sought solution to treatment of Alzheimer's, the report notes.
Today, 5.7 million Americans live with Alzheimer's and the government's health care and long-term cost for the disease stands at $290 billion. In 30 years, an estimated 14 million Americans will have Alzheimer's and the cost will exceed $1 trillion, according  to the Alzheimer's Association. Alzheimer's is the fifth leading cause of death in the U.S. for those over 65, with one in three dying with the disease.
What Matters Most to Alzheimer's Patients and Caregivers
The first of the three UsAgainstAlzheimer's studies, What Matters Most, asked Alzheimer's patients and caregivers their preferences and priorities in treating the disease. Sixty Alzheimer's patients across the disease continuum (early-, mid- and late stages) participated. Since family caregivers provide 83% of the care for the millions living with Alzheimer's, the researchers interviewed family caregivers, too. The families were in five cities: Chicago, St, Louis, St. Paul, Minn., New Orleans and Raleigh, N.C.
The study found that "improving and restoring memory" and "stopping disease progression" were the most important Alzheimer's treatment outcomes across all participant groups.
Vradenburg says those findings can have two useful results. They can help pharmaceutical companies determine where to focus drug therapies. And they can provide insights for health insurers about benefit coverage and reimbursement decisions.
The findings also point to the value in diagnosing Alzheimer's early, to offer families the most choice in seeking relief and remedies.
Julie Zissimopoulos, associate professor at University of Southern California's Schaeffer Center on Health Policy & Economics who presented her recent studies at AAIC this week, has done significant and ongoing research looking into dementia diagnoses and matching data from the U.S. Health and Retirement Study with Medicare claims data. "We found 85% of all dementia diagnoses are from non-dementia specialists and one-third of these patients don't receive a specific type of dementia diagnosis," said Zissimopoulos. "Even though we are improving our dementia diagnoses, physicians need more training, improved diagnostic tools and referral data to properly support Alzheimer's patients and families."
The Alzheimer's Pharmacological Pipeline
The second UsAgainstAlzheimer's study is the Pharmacological Pipeline Report. It comes off the collective sigh in the Alzheimer's community over the last two years, as the drug companies Pfizer, Eisai and Biogen pulled back their Alzheimer's drug trials.
Vradenburg says that news shouldn't be seen as a fatal shot or a setback. He views it as more of a pivot, and believes health care providers and payers need to be ready for what's ahead.
His group's report highlighted three new "mechanisms of action" as alternative Alzheimer's targets and continued diversification for dementia drug trials: stem cell, antimicrobial and endocrine. Like the approach used to find drug treatments for HIV, a cocktail of drug therapies may be the long-sought solution to treatment of the disease, the report notes.
According to Vradenburg, the health care system must start preparing now for the 98 drugs currently in Phase II and Phase III Alzheimer's clinical trials set for completion through 2025. Even a few years lag time in health care system response once these drugs are available, he says, is too late for many Alzheimer's patients and families.
Latino Alzheimer's Caregiver Preferences
The third report is the Latino Caregiver Preferences Pilot Study, done with the Intergrace Institute and the Latino Alzheimer's and Memory Disorders Alliance of Chicago.
The Alzheimer's Association reports that although non-Hispanic whites represent the largest percentage of the Alzheimer's population, Hispanics are 1.5 times as likely as non-Hispanic whites to develop Alzheimer's and related diseases. According to the study's findings, based on a survey of Hispanic families in Chicago, the most important priorities for Latinos with Alzheimer's are managing medications and aggressive behavior.
Vradenburg points out that culturally specific recommendations are key to addressing Alzheimer's in the diverse communities affected by this disease. He noted that there are differences even between Mexican Americans and Caribbean Americans regarding stigma about the disease, health care access and patient-doctor relationships.
The diverse needs and priorities among Alzheimer's patients and caregivers is one reason UsAgainstAlzheimer's is an umbrella organization for a network of Alzheimer's advocacy groups including AfricanAmericansAgainstAlzheimer's, LatinosAgainstAlzheimer's, WomenAgainstAlzheimer's, YouthAgainstAlzheimer's and VeteransAgainstAlzheimer's.
The Need for More Diversity Inclusion
"Diversity inclusion in [Alzheimer's] research is really critical," said Maria Carrillo, chief science officer at the Alzheimer's Association, during an audience Q&A session at the association's conference this week.
Carrillo said science will continue to shed light on the racial and ethnic differences for Alzheimer's, but studies such as those on healthy lifestyle interventions presented at the conference need to include cultural sensitivity when recommending behavior change.
"We talk about meditation as a positive benefit in reducing stress," said Carrillo. "Yet in the Latino and other diverse communities, meditation does not have the same positive cultural references."
'Getting Elephants to Dance'
Vradenburg hopes the medical, scientific, government and corporate communities will work harder to address the needs of Alzheimer's patients, families and caregivers.
"Sometimes with big systems, such as government and health care, getting swift action is like getting elephants to dance," he noted. "But Alzheimer's is a health care crisis. And one thing America is great at is responding to crises. I have every confidence that we are capable of achieving our goals with Alzheimer's by 2025, but only if we take action today."