Alzheimer's Tab for Families: $4,000 a Month
A survey says a quarter of caregivers spend that much or more
The 15 million Americans caring for family members with Alzheimer's Disease know how excruciating it can be. But what many people may not realize — and what's especially worth noting since it's National Family Caregivers Month — is how excruciatingly costly it can be, too.
 
According to a new survey by AgingCare.com, 25 percent of Alzheimer's caregivers spend over $4,000 each month — yes, nearly $50,000 a year — on their loved one's care.
 
These costs including paying for services such as home care (median annual rate: about $45,000), assisted living ($42,000) or nursing home care ($87,600 for a private room); these figures are from the 2014 Genworth Cost of Care Survey.
 
That $4,000-a-month expense can last for many years; people diagnosed with Alzheimer's live around eight to 12 years, on average, according to the Alzheimer's Association.
(MORE: 11 Inspiring Quotes for Caregivers)
 
Spending a Lot In Money or In Time
And caregivers who aren't spending a fortune in money are often spending a lot in time: 38 percent of Alzheimer's caregivers provide more than 30 hours a week of unpaid care for a loved one, according to AgingCare.com, a site that connects family caregivers.
 
"What the survey results said to me is that there's a fixed cost to this disease and it's big," said Joe Buckheit, founder and president of AgingCare.com. "There's no way around it."
 
The site surveyed more than 1,600 people taking care of a family member with Alzheimer's or another form of dementia. Most (64 percent) are caring for a parent; 18 percent are caring for a spouse.
 
The caregiving is taking a serious financial toll on many who are helping to cover the costs of Alzheimer's. "Over 52 percent of the caregivers we surveyed said their family's finances have been strained as a result of a loved one's Alzheimer's," said Buckheit. About 19 percent had to take on significant financial debt.
 
Caregiving is also crimping their careers. Nearly 30 percent of the caregivers had to reduce their working hours, 25 percent had to quit their jobs and 17 percent had to take a pay cut or take time off from work unpaid.
(MORE: Transforming Life As We Age)
Planning Ahead Can Curb Costs
It's quite possible, I believe, that some of the Alzheimer's caregivers could be spending much less of their own money if their loved ones had made financial plans for the possibility that they'd need care one day. In the AgingCare.com survey, 61 percent of the caregivers said their loved ones hadn't made any financial plans for future care.
 
"My advice to people is to plan early for the possibility of Alzheimer's and have tough conversations with your family members about this," said Buckheit. "It saves money and gets everybody's wishes out there."
 
You may want to bring in an elder law attorney, especially if you want advice about whether your parent or spouse might qualify for Medicaid. "We had a good one and it saved us untold time, worry and money," one caregiver surveyed said. You can search for an elder care attorney at the site of the National Academy of Elder Law Attorneys.
(MORE: Has Your Elderly Parent Become Your Midlife Crisis?)
 
Getting Financial Help From the Government
Although Medicare rarely covers long-term care costs such as home care or nursing home care, Medicaid sometimes does — but the person with Alzheimer's must have very little in assets and income. The rules vary by the state, though broadly speaking, according to Virginia Morris, author of How to Care for Aging Parents, to qualify for Medicaid a person's monthly income can't exceed $2,000 or $3,000 and assets — not including a home, car and a few other things — can't be worth more than $2,000 to $15,000.
If you're spending quite a bit on Alzheimer's costs for a parent, this is a good time to determine whether Uncle Sam could help share your financial burden. It's possible that your outlays will let you claim him or her on your 2014 tax return and to write off eligible medical expenses for the disease.
 
To get the $3,950 dependency exemption for 2014, your parent must have less than $3,950 in annual gross income and you must provide more than half of his or her support. If you're on the cusp of providing the majority of financial assistance, you may want to pay additional expenses in November or December to get over the bar.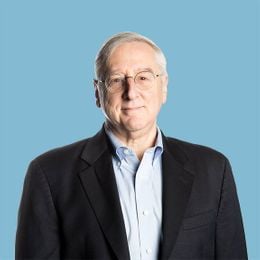 Richard Eisenberg
is the former Senior Web Editor of the Money & Security and Work & Purpose channels of Next Avenue and former Managing Editor for the site. He is the author of "How to Avoid a Mid-Life Financial Crisis" and has been a personal finance editor at Money, Yahoo, Good Housekeeping, and CBS MoneyWatch.
Read More