Is an Alzheimer's Vaccine on the Horizon?
Despite recent setbacks in clinical drug trials, other studies show promise
The fight against Alzheimer's disease remains one of medical science's more demanding challenges. Progress has been slow and often frustrating, as one drug after another has failed to live up to its promise in human clinical trials.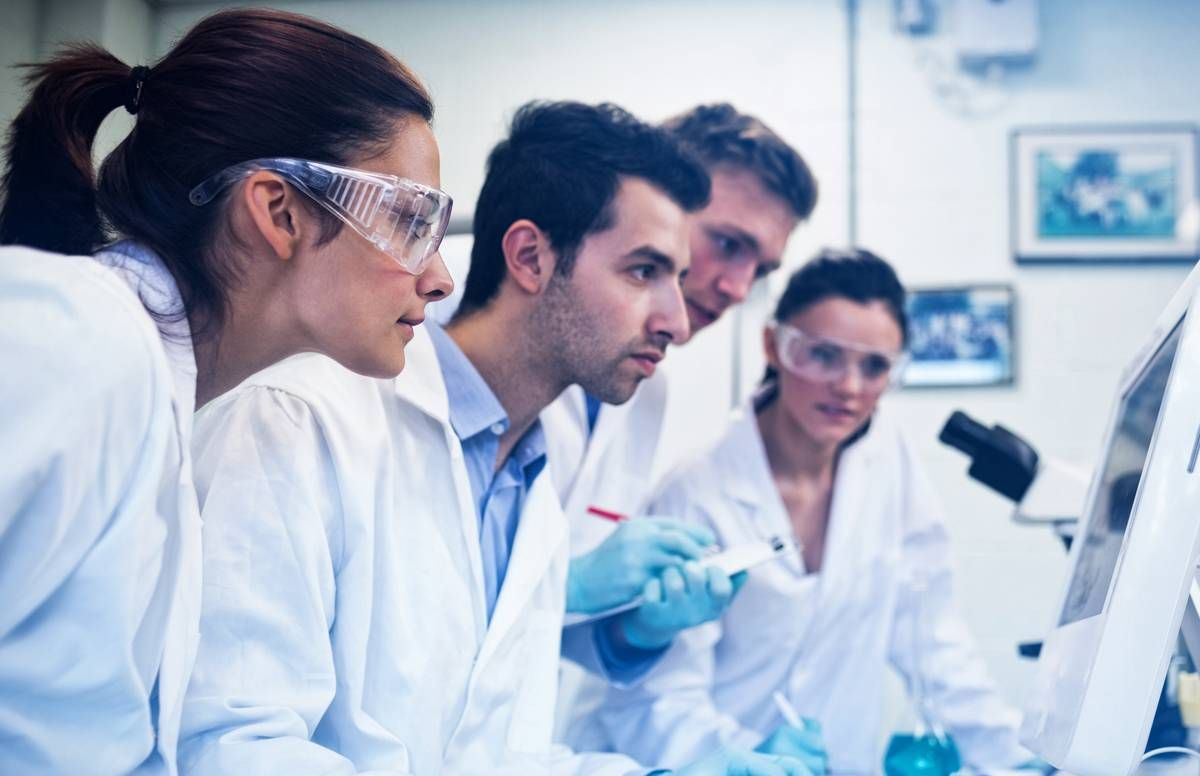 But those failures, along with technological advances in brain-scanning, have helped stimulate new avenues of research — including renewed focus on development of an Alzheimer's vaccine.
"There are more new tools for early detection and diagnosis that we haven't had before," said Rebecca Edelmayer, director of scientific engagement for the Alzheimer's Association. "Fifteen years ago, we didn't even have the capability to look into the brain. Now, this is enabling us to better understand the disease process."
That has been one of biggest hurdles for Alzheimer's researchers. It's still not clear how the disease progresses or if its progression can be diagnosed before it has inflicted too much damage to a person's brain. It's still unknown whether one of the key hallmarks of Alzheimer's disease, the buildup of beta amyloid plaque deposits, is a cause or an effect.
Meanwhile, the toll grows more devastating, with close to 5.8 million Americans living with the disease, and the number expected to rise to 14 million in the U.S. by 2050. In addition, the Alzheimer's Association estimates that 16 million Americans are providing unpaid care to family members or friends with the disease.
More Funding for Different Approaches
Yet, Edelmayer is encouraged that increased funding from the federal government for Alzheimer's research has led scientists to broaden their focus in multiple new directions, such as looking for ways to stimulate the body's immune system to stop Alzheimer's from advancing.
Researchers are working on a mechanism that would provoke human antibodies to clear out destructive protein buildups in the brain.
For almost two decades, most Alzheimer's research and pharmaceutical company investments have targeted the clumps of beta-amyloid plaque that collect between neurons in the brains of Alzheimer's patients. But that approach has proven expensive and unfruitful.
Many scientists now believe that the cause and development of Alzheimer's is considerably more complex, so they have shifted to other targets. Some are focusing on treatments designed to clear out one of the other biomarkers of of the disease: tangles of tau protein that spread throughout the brain.
Other researchers are zeroing in on what's known as "neuroinflammation," an age-related, chronic condition tied to overactive immune cells in the brain. One firm working in this area is INmune Bio, of La Jolla, Calif. Its researchers believe that a sustained abnormal immune response isn't a consequence of degenerating brain neurons, but rather a cause of cognitive decline.
R.J. Tesi, the company's CEO, thinks Alzheimer's has more to do with chronic inflammation that comes with aging than with amyloid plaque. "We believe all the focus on amyloid was really unfortunate because it consumed the field for twenty years," he says.
Instead, he contends that the key is to target the brain's innate immune system and develop a treatment that "reprograms" cells that are overactivated. "Complex diseases require combination therapies," Tesi says. "We feel that what we're doing will be in the mix of everybody's combination therapy for Alzheimer's."
He says a clinical trial is under way and he hopes that by later this year, scientists will be able to measure if INmune Bio's drug can normalize the immune systems of patients.
Developing a Vaccine
Perhaps nothing excites the public more than the prospect of an Alzheimer's vaccine, and researchers are working on a mechanism that would provoke human antibodies to clear out destructive protein buildups in the brain.
Several research projects have reported progress on this, although they're largely in the early stages of testing. One of the more advanced is an effort by United Neuroscience, a biotech company in Dublin, Ireland. It's spearheaded by lead researcher Chang Yi Wang and her daughter, CEO Mei Mei Hu.
Last year, United Neuroscience disclosed positive results in small human clinical trials. Nearly all of the patients responded, without serious side effects, to a vaccine treatment that reduced the accumulation of beta-amyloid plaque.
More recently, a joint study by scientists at Flinders University in Australia and the University of California, Irvine found that a combination vaccine given to mice generated antibodies that targeted both beta-amyloid plaque and tau protein tangles.
"The first challenge is making antibodies that target the right place on the abnormal proteins," says Flinders researcher Nikolai Petrovsky. "We also were able to get more antibodies into the brains of the animals. You have to have enough of the right antibody or you're not going to see much of an effect."
He says testing the vaccine therapy on human patients is at least a year or two away. Petrovsky estimated that, best-case scenario, an Alzheimer's vaccine for humans could be available in five to 10 years. But the Alzheimer's Association was more circumspect about making a prediction, saying only that given the complexity of the disease, it "will likely require a complex treatment/prevention solution."
Still, another study at the University of New Mexico reported that mice given a vaccine developed antibodies that cleared tau protein tangles in their brains. Those mice also performed better on memory tests than animals that didn't receive the treatment.
Looking Ahead to Human Clinical Trials
But once again, human clinical trials, which often are demanding and expensive, are likely years away.
"What we see in one animal doesn't necessarily mean we'll see it happen in people," acknowledges study author Nicole Maphis. "It's a tightrope we walk."
Maphis also points out that since Alzheimer's progression is not well understood, it can be difficult to select the most appropriate patients for a trial and know at what point it's most helpful to study their response to treatment.
"With clinical trials, they (the Food and Drug Administration) want to see results in two or three years," she says, "but development of Alzheimer's is such a protracted disease. You may see results in five years, but you also want to look at ten to fifteen years."
It's a daunting challenge, Maphis says. "When you go from lab bench to bedside, it can feel like leaping over the Grand Canyon."
Randy Rieland
often writes about aging and technology for the Innovations blog on Smithsonian.com. Previously, he was in charge of digital media for the Discovery Channel.  He is based in Washington, D.C.
Read More