The Nightmare: When a Parent With Alzheimer's Wanders
The search for a missing L.A. woman, plus safety advice
For the past six weeks, Los Angeles area residents have been riveted by a story about a 55-year-old woman with early onset Alzheimer's who wandered away from her family after a trip to the Los Angeles County Museum of Art. As the Los Angeles Times reported, Nancy Paulikas went to the restroom and vanished. Surveillance videos showed her wandering out of the building and down the street immediately after.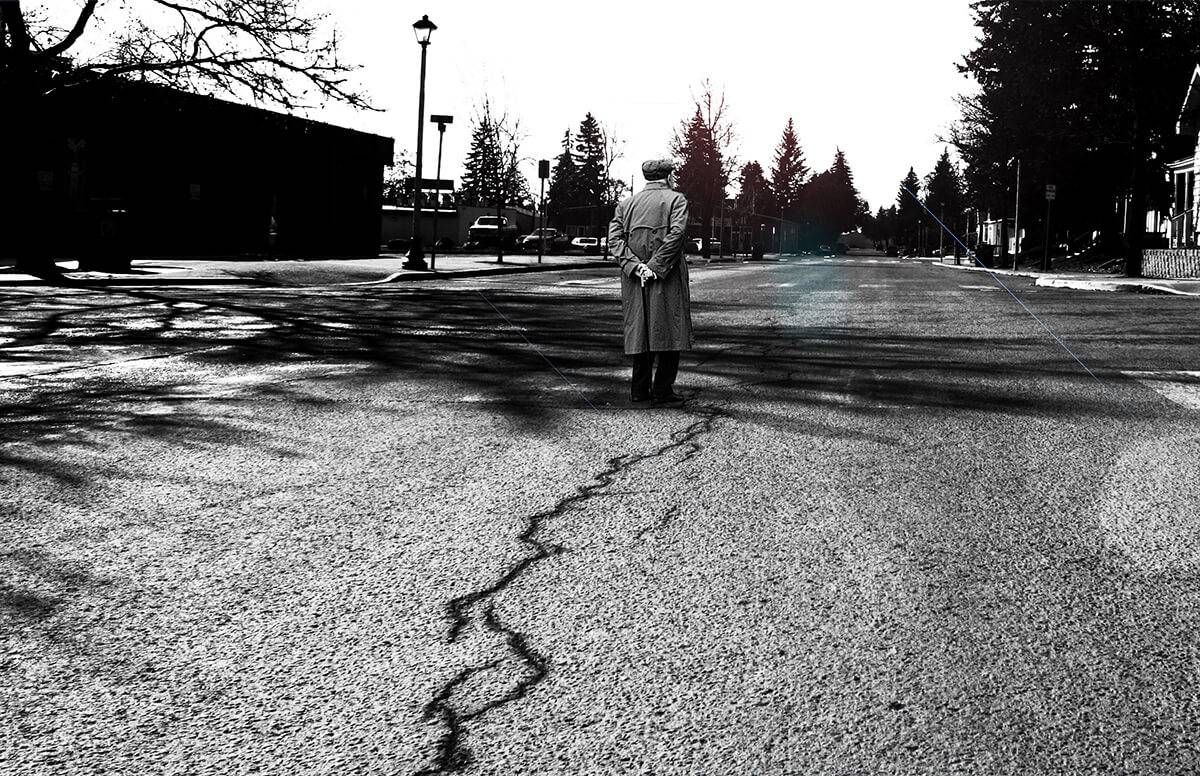 It is the nightmare feared most by many with spouses, parents or grandparents with Alzheimer's or dementia: that a loved one will become confused and wander. Worse, she or he might run into harm or, as in the case of Paulikas — described as a "UCLA engineering alum known for her once-brilliant mind and love of the outdoors"— completely disappear.
According to the American Alzheimer's Association, more than 60 percent of people with Alzheimer's or dementia will wander, and if they are not found within 24 hours, will suffer serious injury or death.
Next Avenue has previously reported on parents with Alzheimer's and the dangers of wandering, including a touching interview with Tom Jackson, who wrote the story of his own dad's disappearance for 20 hours in 2014. We also encourage families of persons with dementia and Alzheimer's to consider the Family Caregiver Alliance's strategies for reducing wandering and keeping people safe:
Make time for regular exercise to minimize restlessness.
Consider installing locks that require a key.
Position locks high or low on the door; many people with dementia will not think to look beyond eye level.
Keep in mind fire and safety concerns for all family members; the lock(s) must be accessible to others and easy to open.
Try a barrier like a curtain or colored streamer to mask the door. A "stop" sign or "do not enter" sign also may help.
Place a black mat or paint a black space on your front porch; this may appear to be an impassable hole to the person with dementia.
Add child-safe plastic covers to doorknobs.
Consider installing a home security system or monitoring system designed to keep watch over someone with dementia.
Consider a wearable GPS digital device or other technology to track or locate a person who wanders off.
Put away essential items such as the confused person's coat, purse or glasses. Some individuals will not go out without certain articles.
Have the person wear an ID bracelet and sew ID labels in their clothes.
Keep a current photo on hand in case you need to report your loved one missing.
Register the person likely to wander with the police department or the Alzheimer's Association Safe Return program.
Tell neighbors about your relative's wandering behavior and make sure they have your phone number.