Amy Grant on Getting Her Voice Back and Her Favorite Christmas Traditions
The Multi-Grammy award-winner talks about her blockbuster album's 30th anniversary, finding her voice after a bout with COVID-19 and her Christmas residency with husband Vince Gill
More than 30 years ago, Amy Grant wasn't a pop star — yet. Up until then, though, she was a success in contemporary Christmas music and had the first Christian album to go platinum. Her 1991 blockbuster album "Heart In Motion" changed all that, propelling her to the top of the pop and the Christian charts.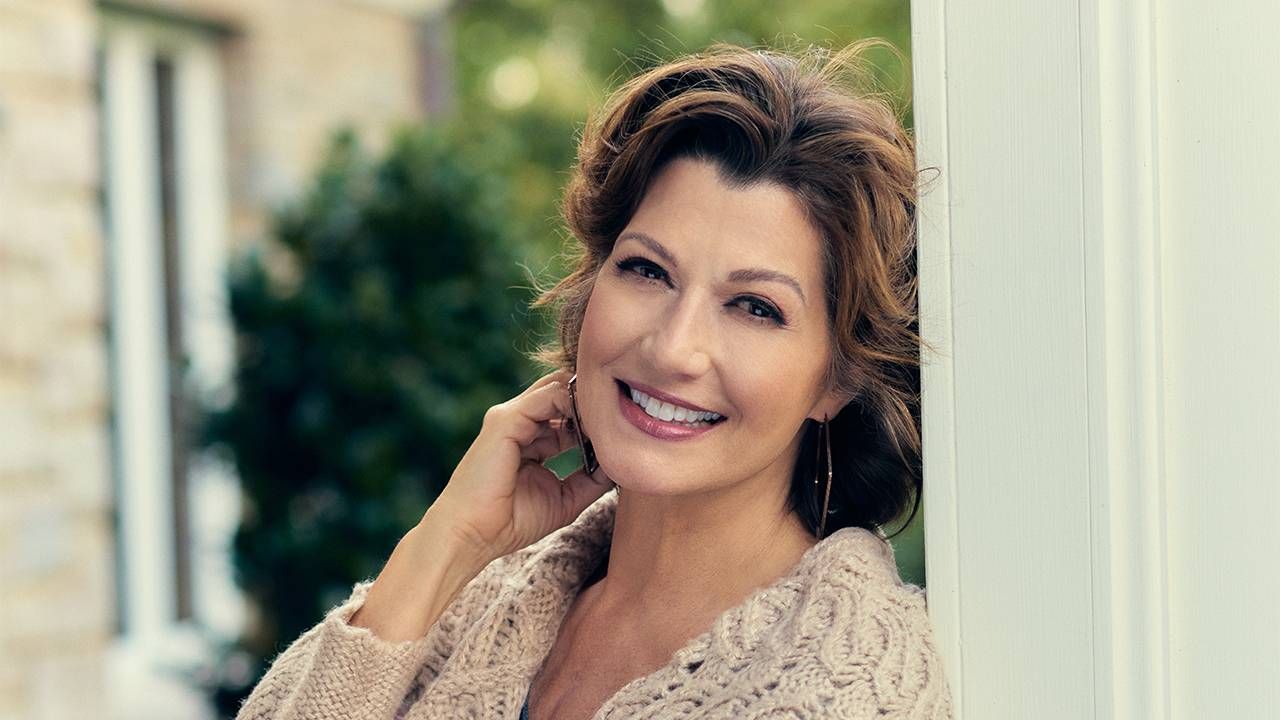 Grant, 61, is still singing and touring. She spoke with Next Avenue on a rare day off in a hotel room in Ohio, drinking a cold cup of coffee, just before heading out to do some Christmas shopping. At the time, she was on the road performing shows with Michael W. Smith. Now, she's performing her residency with her husband, Vince Gill.
What follows is our interview, edited for length and clarity.  
Next Avenue: Let's first talk about the thirtieth anniversary of 'Heart In Motion.' What was it like to celebrate?  
Amy Grant: Can I tell you one of the fun things that we did? I did a private show in Nashville for long-time music fans and we played the record in sequence and talked about [the songs]. It was so much fun!
"Between heart surgery and COVID, I lost all my core strength."
I actually had to work really hard to get back in shape to be able to sing that record top to bottom.
Really?
Yes, no kidding. Between heart surgery and COVID [Grant, Gill and half of her kids got the virus], I lost all of my core strength. So, when I think about the thirtieth anniversary, I think it set a really high bar for me vocally. I found a great vocal coach, but I felt like my body led me to the kind of exercise I needed to rebuild my strength, and it's just been amazing.
It was so much fun touring that record this fall; we did seven of the songs off of that record. It was a sweet memory.
Did it seem weird that it was thirty years?
Yeah, it was crazy.
To me, it was the sweetest full circle. During a lot of the writing of that record, I was pregnant with my daughter Millie, and then we toured the record. She appeared with me on the Grammys when I sang 'Baby, Baby.' It was almost two years from the time of being pregnant, making the record, touring the record, the Grammys, all of that.
This past July, which is the month that 'Heart In Motion' came out, Millie, who obviously was thirty by then, announced that she was having a baby girl — her first. I went back out singing these songs feeling like, 'My gosh, I can't believe I'm doing this and anticipating my granddaughter.'
We're all getting older if we're lucky enough. Do you have any insights on aging?
It's so important to find physical things that you don't dread doing. In trying to get in shape for this record, I tried running, and I mean, I was so creaky. [I thought] 'Okay, this was a bad idea.' I banged myself up so bad trying to run. I ran when I was younger.
Things do not work in your sixties the way they worked at thirty. The healing exercises are zero impact. Walking and biking. I've always owned a bike and had one in the bay of the [tour] bus.
I actually rented an electric bike for the first time. If you ever enjoyed riding bikes, but haven't in a long time, I would [suggest renting] an electric bike. Nashville is so hilly. There are beautiful places to ride, but a hill can be really intimidating. An electric bike lets you work as hard as you want to, but it's not overwhelming.
Also, swimming is the best thing we can do. You cannot hurt yourself with water, and even if you're not a good swimmer, you can walk in the water. You can move in water. We have to be aware of our breathing, and with swimming, you're always sort of negotiating — when do I take my next breath? How do I breathe?
That's really been the game-changer for me; I didn't start swimming until I was sixty. I knew how to swim, but I never swam a lap.
Tell me about your residency at the Ryman Auditorium in Nashville. What do you like most about doing it?
Vince and I did our first Christmas show there in 1993. At the beginning, it was Michael W. Smith, Vince and me. [Now it's just Grant and Gill.]
At Christmastime, we are all so primed for connection and meaningful experiences. To me, music is the quickest facilitator for connection.
I love our Ryman shows because three generations of a family will show up. We'll add or take away a few songs every year, but what people want is to be together. I always think if I were sitting in the audience, what would I want to feel? I would want to have fun. I want to laugh. I want a moment that, if I need to cry, I can just let it go and get my cry out.
"There's something about the human voice that holds so much emotion, and that's why it's important, as a Christmas show, to ask people to sing."
I don't know many people who don't have one particular Christmas song that just reduces them to a pile of mush, you know?
Yes, and that feels so good.
I was working with a vocal instructor after COVID to try to get my voice back, and I was having such a hard time singing different notes. My throat would tighten up and then, all of a sudden, a note would come out freely. And she would say, 'How did that feel?' And I said, 'It felt good.' There's something about the human voice that holds so much emotion, and that's why it's important, as a Christmas show, to ask people to sing, because we store so much emotion in our voices.
Is that why you keep doing the residency, because of that connection?
Well, first off, the Ryman keeps asking us. People keep showing up. It's so much less about Vince and me. And it's so much more about having created a tradition that people trust, and it matters to us. It really does. We need these unifying experiences.
What are some of your favorite Christmas songs to sing?
I love 'I'll Be Home for Christmas.' I can't sing that song without thinking about when it was popularized in the 1940s. It just took the world by storm because World War II was raging, and so I always think of veterans and recognize the veterans in the crowd.
I love 'O Come, All Ye Faithful' and 'Silent Night.'
The songs that we ask the audience to sing with us are great. Music brings out the best in people. It really does.
What traditions do you love to celebrate the most at Christmastime?
My family's all grown, but one tradition we have is we gather at the coffee pot on Christmas morning. Unless one of my married kids is with in-laws, I take one photograph of my children before we go in and sit by the tree, and I've done it since the youngest was still on the bottle.
Vince and I married almost twenty-two years ago. We've added traditions.
I take a handful of pictures, and then I put my phone away and then I do not look at my phone until Christmas night. I don't try to capture the moment. We just are all present with each other.
We cook a big Christmas breakfast together.
Our house is the gathering house. During Christmastime, we've had, like, ten gingerbread houses going. We've decorated cookies. We've played games. Most years, we try to all get together and do Dirty Santa.
What is Dirty Santa?
Everybody shows up with one gift. People get to choose a gift. You can steal something from someone else twice. We've had, like, fifty people doing this, and so it's just a lot of shouting.
One time, my nephew got fifty dollars worth of dog food. He didn't even have a dog. I just thought that was the funniest thing in the world.
I love just any reason to get together.
It's good when people walk through the door. Half the gift is just that person walking through the door.