An Alzheimer's App That Uses Singing to Boost Mood
How SingFit works, plus five other dementia-related apps
The iconic 1971 TV Coca-Cola ad that every boomer remembers, "I'd like to teach the world to sing," could actually be the slogan for a new digital health app based on music therapy that's addressing a growing boomer health issue: Alzheimer's disease.
Instead of a group of young people from around the globe standing on a mountaintop singing in harmony, though, today it's dementia patients and their families or professional caregivers sitting together in assisted living facilities raising their voices in song a few times a week.
And the results are "the real thing."
The Growing Need
More than 5 million Americans have Alzheimer's disease and as the boomers age and live longer, the Alzheimer's crisis looms larger. By 2050, an estimated 13.8 million Americans will have Alzheimer's. While society waits for a cure, new advances in digital health technology are giving hope to those living with Alzheimer's today.
Backed By Research
SingFit, a musical health technology company based in Los Angeles, is working with more than 60 assisted living, dementia care and other senior living communities to help lift the moods, decrease wandering tendencies and generally improve the cognitive and physical health of those with Alzheimer's. The SingFit premise is backed by research by Harvard Medical School, the National Institute of Health, McGill University and other medical institutions showing that singing has more health and healing advantages over just listening to music.
One recent SingFit study that included 250 assisted living community residents joining group sing-a-longs one to seven times a week showed a 43 percent increase in mood, with many participants going from "sad" or "melancholy" to "content" and even "overjoyed." SingFit is currently engaged in clinical studies with the Veteran's Administration and Tufts University.
How It Works
The SingFit mobile app (based on the iOS platform and available on iTunes) digitizes the evidence-based music therapy practice of lyric cuing. The company's Lyric Coach track lets dementia patients and their family caregivers or a group of patients in a facility sing along and even record their favorite songs.
When senior living communities sign up for the SingFit PRIME program, a SingFit certified music therapist helps lead the group or trains the senior living health care professionals on how to maximize the benefits for residents participating in the program. The app is free if a loved one is participating through an assisted living program. To purchase a subscription on iTunes, the cost is $4.99 per month; new songs and therapeutic programs are added constantly.
Using a smartphone or tablet, the family caregiver or assisted living facilitator chooses among the 330 songs in the current SingFit playlist. During the singing sessions, which include toe tapping and swinging arms, the feel-good neurochemicals in the brain — oxytocin, dopamine, serotonin — are released and the effect is inspiring. (Watch a SingFit PRIME group session.)
Caregivers Report Success
Staffers in a recent SingFit study said patients with a tendency to wander actually stayed engaged throughout the session. Another resident who did not participate in group activities in her residence prior to joining the program now looks forward to the SingFit sessions, asking a staffer, "When will we sing again?"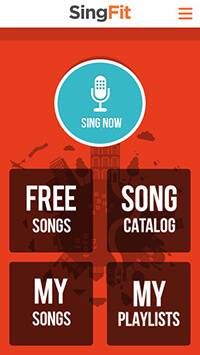 "The difference with our SingFit app and SingFit PRIME programming is that we encourage the senior living facilitators to not look at this as just a 'fun' session but to help residents do this as part of an exercise regime for the brain," said Andy Tubman, Singfit co-founder and a certified music therapist.
Tubman advises using the app three to four times a week for 40 minutes per session. By adopting a consistent routine, he adds, the payoffs from the deep neurological work and brain plasticity that singing encourages can be amazing.
Rachel Francine, co-founder and CEO of SingFit who also happens to be a caregiver for a mother with dementia, said,:"SingFit is scalable medicine not just for those with dementia but for many chronic conditions, including hypertension, autism, Parkinson's disease and those with traumatic brain injury."
5 Other Dementia-Related Apps
According to the mobile market research firm, Research2Guidance, there are now more than 100,000 medical and health apps for smartphones and tablets. Here are five more dementia care-related apps that can help caregivers:
Balance  A robust app that helps caregivers track and coordinate their loved one's medications and behavioral changes and make notes from doctor appointments. Balance offers information on Alzheimer's disease, including the latest research and news, and gives access to caregiving tools and advice. (It's available in the iTunes App Store for 99 cents.)
Clevermind   A voice-activated app created to stimulate cognitive ability that includes a "Siri-style" voice asking questions. Clevermind also offers links to medical conditions and medications from sites such as the CDC and Medline Plus. The app connects caregivers to family and friends via social network sites, includes trivia and games, music and movies, e-books and audio books and the ability to get nutrition news and track notes on diet and doctor appointments. (It's available in the iTunes App Store for $2.99.)
Comfort Zone Check-in Mobile  Offered by the Alzheimer's Association, this is the companion app to a GPS tracking system that helps caregivers instantly track a loved one who may wander. Together, patient and caregiver can decide on a geo-fence perimeter; if this boundary is breached, the caregiver gets an instant alert and knows where the loved one can be located. The app is free, in the iTunes App Store, with the monthly Comfort Zone system that includes a variety of products and cost options.
Flower Garden   Many Alzheimer's patients miss activities they once enjoyed. This app created by Snappy Touch has become a global favorite by helping rekindle memories for former green thumbs. Users create a virtual garden by planting seeds, watering the growing flowers, watching their efforts bloom and even sending bouquets to friends and family. (It's available in the  iTunes App Store and on Google Play for $2.99.)
Relax  Created by Cranium Crunches in collaboration with the Alzheimer's Research and Prevention Foundation, this is a stress-relief app for caregivers. It includes guided meditation and breathing exercises with a series of beautiful images, yoga exercises and a personal journal to make notes and chart progress. Ruth Curran, a traumatic brain injury patient whose accident led to her master's degree in cognitive psychology, started Cranium Crunches after becoming a caregiver for her father with Parkinson's disease and noticing that puzzles provided therapeutic benefits to her dad. (It's free and available in the  iTunes App Store and on Google Play and in the Kindle Store.)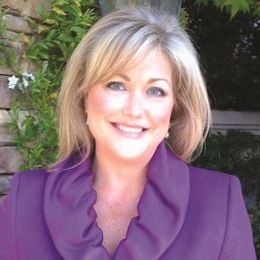 Sherri Snelling
is a gerontologist, consultant and national speaker specializing in caregiver wellness. She is CEO and founder of Caregiving Club and author of A Cast of Caregivers – Celebrity Stories to Help You Prepare to Care.
Read More