Learn the Facts About Anal Cancer
Early detection is key for this cancer that's primarily caused by the HPV virus
Three months before Colorectal Cancer Awareness Month (March 2023), I completed my last radiation treatment for anal cancer. I underwent two separate weeks of 24/7 chemotherapy through a port and daily radiation for six weeks.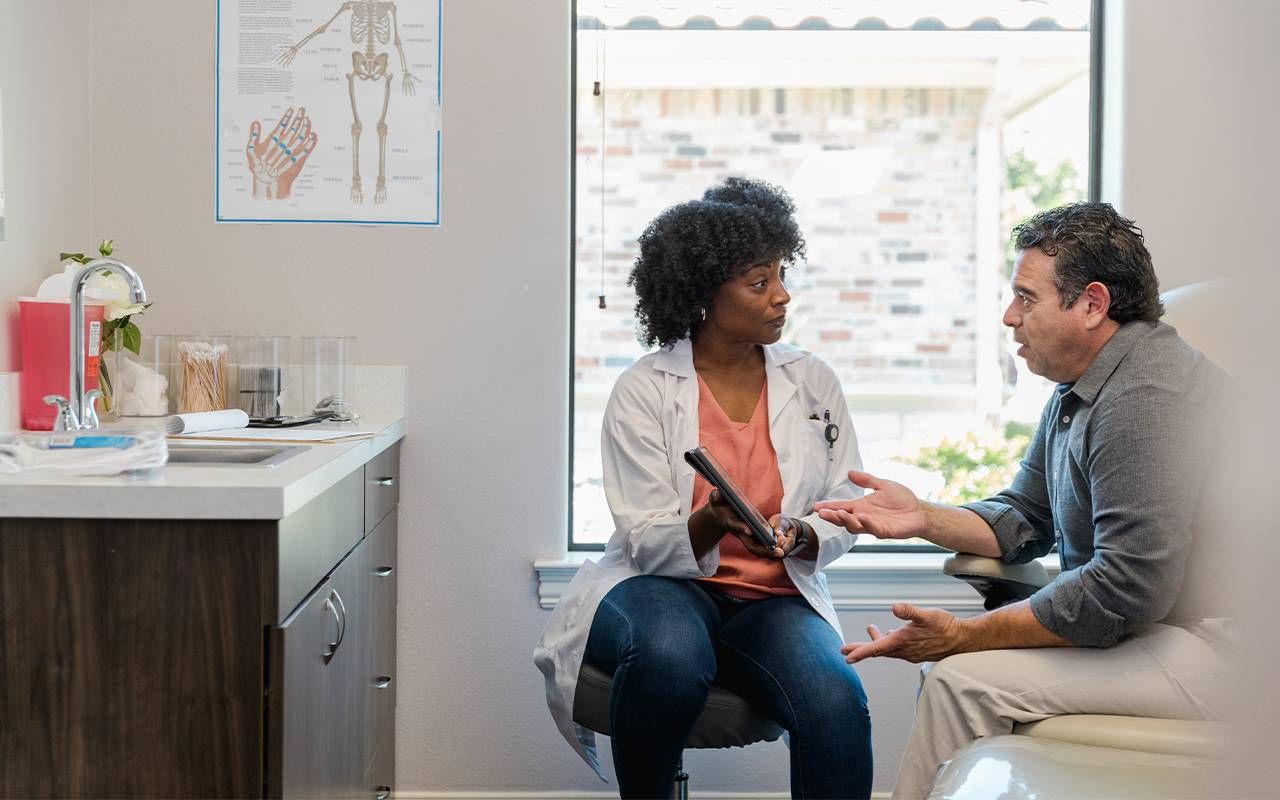 Recently I received an email from the Anal Cancer Foundation that the U.S. Preventative Services Task Force (USPSTF) is considering anal cancer screening guidelines. This is good news and an impetus for me to share my journey with anal cancer.
Anal cancer is often neglected and stigmatized, historically perceived as a rare malignancy.
Anal cancer is often neglected and stigmatized, historically perceived as a rare malignancy. Cases are dramatically increasing. In the U.S., nearly 10,000 new cases and over 1,600 deaths were attributed to anal cancer in 2022.
Anal cancer is predominantly caused by human papillomavirus (HPV). The HPV vaccine is recommended at age eleven or twelve and can be received up to age 26. My surgeon informed me 80% of those who have been sexually active are walking around with the HPV virus. 
Once I was diagnosed, I learned of friends of friends who had anal cancer, all from a generation that missed the opportunity to be vaccinated.
Before my diagnosis, I knew nothing about anal cancer, only that Farrah Fawcett had died from it. Then I learned that Marcia Cross, a star of the TV show "Desperate Housewives," became a spokesperson for anal cancer after her diagnosis. 
Cross speaks openly, encouraging others to do the same after learning that many hide their true diagnosis due to embarrassment. "For whatever reason, I don't have any shame about that. I'm a big fan of the anus; I just have a lot of respect for these tiny, little two inches that make our lives livable and pleasant," she said.
"I really think destigmatizing it is the way to go. It's just silly. We all have one. It's nothing to be embarrassed or ashamed of."
More Than Hemorrhoids
A year before my diagnosis, I developed hemorrhoids. My colonoscopy around the same time showed nothing to be concerned about, only hemorrhoids. My gastroenterologist recommended Preparation H.
After a month of no relief, he prescribed a steroid cream. At the next appointment, he advised me to continue with the prescription cream, even though the exam he performed was very painful.
On a routine visit with my primary care doctor, I mentioned the hemorrhoids, diarrhea and unpredictable need to go, sometimes resulting in an accident. She asked to do an exam. She didn't get very far since I almost flew off the table as soon as the exam began.
When the exam occurred, she felt a bump and sent me to a surgeon. I almost flew off the surgeon's table, too. All the symptoms I read about convinced me I had an anal fissure: a small lump near the anal area, pain during and after a bowel movement and bleeding.
I was looking forward to having it taken care of by the surgeon. However, I was shocked after the procedure when I was told they had done a biopsy and it could be cancer. The results I received via email one evening confirmed it. The following day, the surgeon phoned.
The cancer was caught early enough for it to be treatable. The prognosis for early detection of anal cancer that stems from HPV is excellent.
In his compassionate voice, he told me the treatment was a combination of radiation and chemo for six weeks. "I won't lie, it will be a brutal six weeks — no surgery since it sits right on the sphincter," he said. "The oncologist will be calling to set up your appointment. I will see you for follow-up in a couple of weeks." I began searching the internet.
Luckily, I discovered the Anal Cancer Foundation offered information and support. The foundation was started by the children of Paulette Isabel Crowther, who died from anal cancer in 2010. They witnessed their mother's embarrassment and lack of support during her treatment and wanted to provide support for others.
Just weeks after my diagnosis, they held a day-long virtual summit of doctors and anal cancer thrivers sharing helpful information. Peer-to-peer support is available. I didn't feel so alone and felt hopeful.
The cancer was caught early enough for it to be treatable. The prognosis for early detection of anal cancer that stems from HPV is excellent.
The six weeks of treatment were brutal: digestive issues with no desire to eat much, fatigue, mouth sores and sores on the anal area from the radiation. Today I am cancer free, my appetite is back, and my sores are gone. I continue to experience some digestive issues and diarrhea, as a side effect of treatment. Physical therapy for pelvic floor toning is helping with some loss of bladder control.
For a year before diagnosis, I was continually treated for hemorrhoids without further screening. Without screening guidelines for physicians, it is essential to be one's advocate.
While routine screening is being promoted, it will mostly be for those at high risk: those who are HIV positive, have anal warts, or a previous cervical cancer diagnosis, none of which I had. If your symptoms concern you, advocate for yourself and ask for further testing.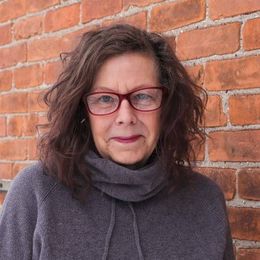 Frances Scott
lives in Missoula, Montana, working as a pet sitter while writing essays and memoirs. She is cancer free and happy to share her story to raise awareness about anal cancer. Her essays can be found in Insider and Visible Magazine.
Read More