Annual Wellness Visits, Welcome to Medicare Visits, Annual Physicals: What's the Difference?
All three visits are different and important in their own ways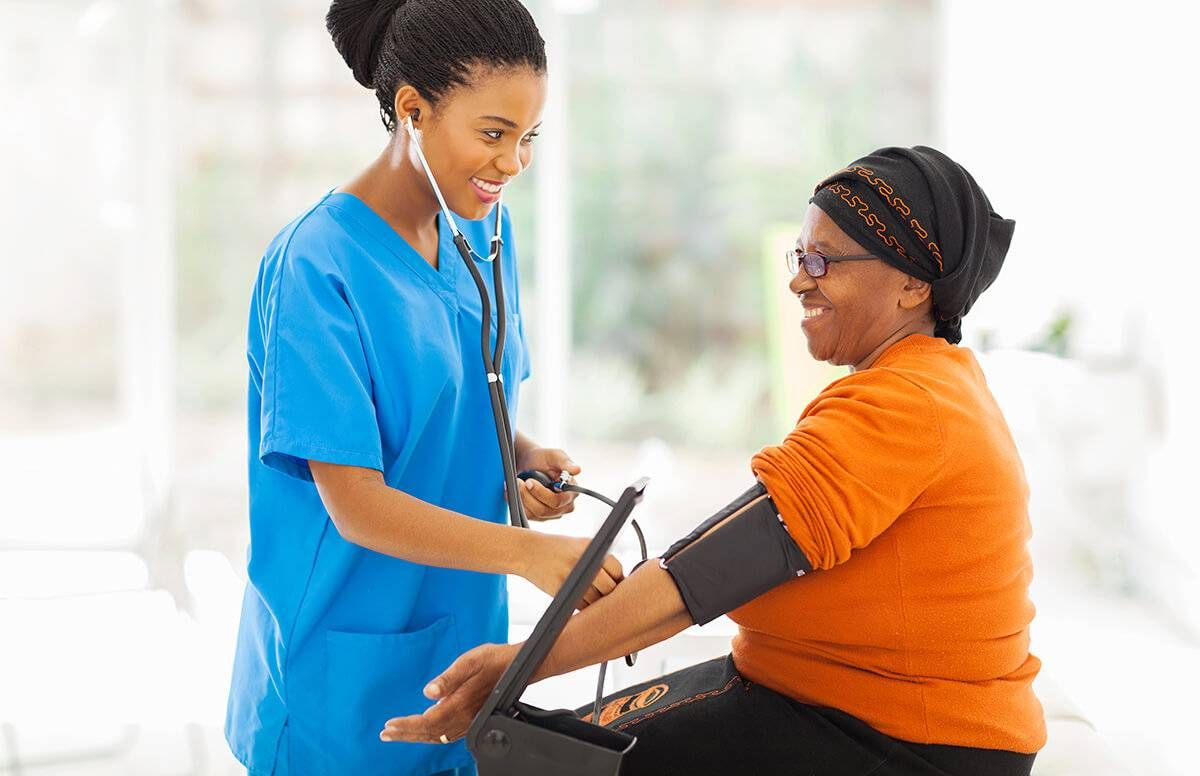 (Editor's note: This content is provided by HealthPartners, a Next Avenue sponsor.)
Medicare covers a "welcome to Medicare" visit and annual wellness visits, and if you have a private Medicare plan, the annual physical is usually covered. These visits with your doctor may all sound alike and are focused on keeping you healthy — but they're not the same.
How do you know which one or ones you need, now and in the future?
Your "welcome to Medicare" and annual wellness visits are ways to get a big picture view of your health care needs and goals. There's no physical exam at either of these visits. Your doctor or care team will talk with you about topics like preventive care and how to keep your independence. This information helps your doctor make sure all aspects of your health are taken into account.
Wellness visits also give you a chance to talk with your doctor or care team about the changes that happen with aging, and how you're handling them. Things like balance, fall prevention, home safety, and changes in memory and mood.
You're likely seeing your doctor and care team for many things throughout the year, plus once a year for an annual physical. Your physical is a chance to check in with your doctor on your current state of health. It's still important to see your doctor and care team outside of these annual visits if needed.
The best news? These visits won't cost you a thing unless your doctor or care team performs additional tests or services during the same visit that require you to pay cost sharing.
To learn more about each visit, take a look at the table below.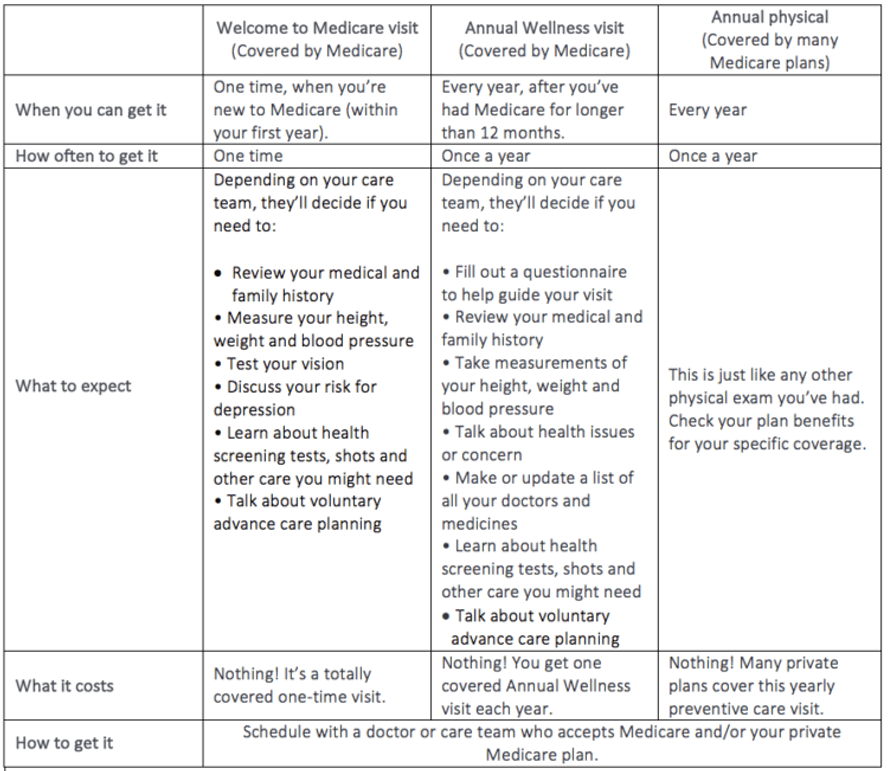 Here's a Tip
If your doctor recommends or does any extra care, tests or procedures during your visits, you might have to help pay for them. Call your insurance company to check how much these extras will cost before you get them.
It doesn't matter if you're new to Medicare or a seasoned veteran, staying healthy is important to helping you live your best life. I recommend marking your calendar early in the year or setting a calendar alert in your phone to remind yourself to schedule an appointment. Here's to good health!
Tom Von Sternberg
, M.D., senior medical director of geriatrics, home care, hospice and case management for HealthPartners, has been practicing as a geriatrician for more than 30 years.
Read More