Hope and Hype Accompany Race for Anti-Aging Drugs
With big money involved, observers say: be patient and cautious
(Editor's note: This story originally appeared on Kaiser Health News. It is an abridged version. Click here to see the entire story.)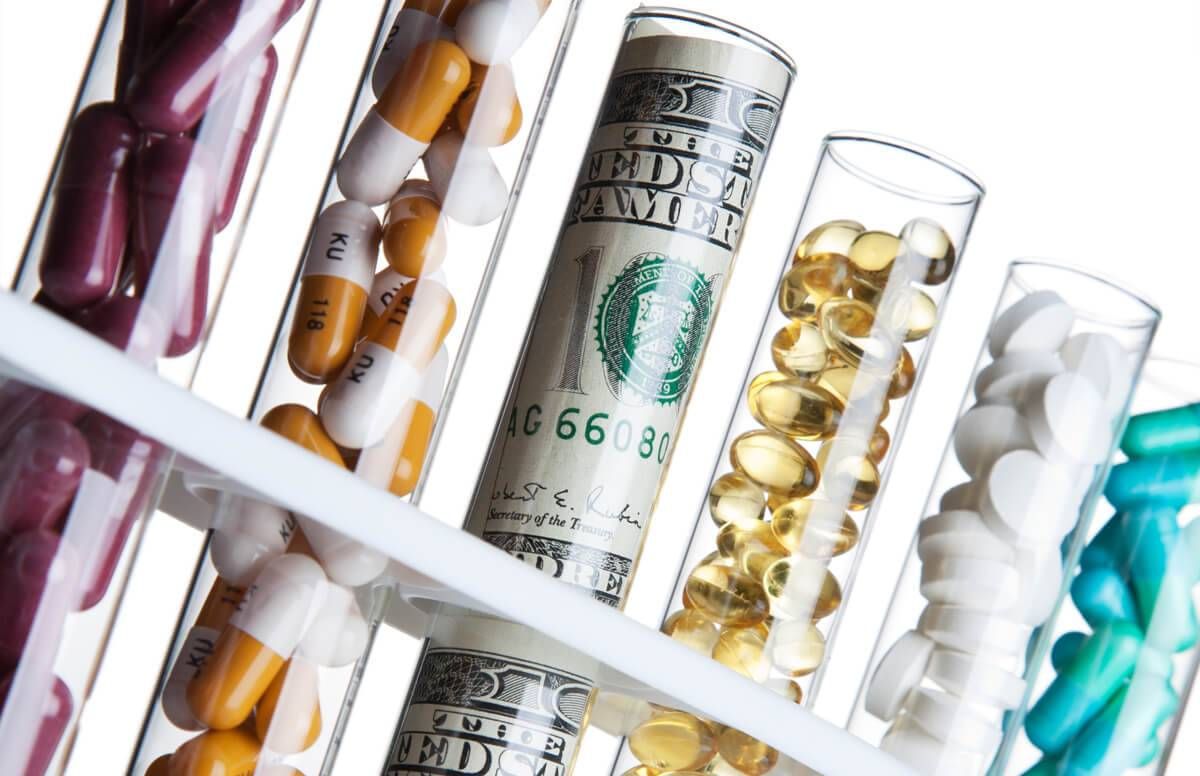 Renowned Harvard University geneticist David Sinclair recently made a startling assertion: Scientific data shows he has knocked more than two decades off his biological age.
What's the 49-year-old's secret? He says his daily regimen includes ingesting a molecule his own research found improved the health, and lengthened the life span, of mice. Sinclair now boasts online that he has the lung capacity, cholesterol and blood pressure of a "young adult" and the "heart rate of an athlete."
Despite his enthusiasm, published scientific research has not yet demonstrated the molecule works in humans as it does in mice. Sinclair, however, has a considerable financial stake in his claims being proven correct, and has lent his scientific prowess to commercializing possible life extension products, such as molecules known as "NAD boosters."
His financial interests include being listed as an inventor on a patent licensed to Elysium Health, a supplement company that sells a NAD booster in pills for $60 a bottle. He's also an investor in InsideTracker, the company that he says measured his age.
Discerning hype from reality in the longevity field has become tougher than ever as reputable scientists, such as Sinclair, and pre-eminent institutions, like Harvard, align themselves with promising but unproven interventions — and at times promote and profit from them.
Investors Pour Billions Into the Field
Fueling the excitement, investors pour billions of dollars into the field even as many of the products already on the market face few regulations and, therefore, a lower threshold of proof.
"If you say you're a terrific scientist and you have a treatment for aging, it gets a lot of attention," said Jeffrey Flier, a former Harvard Medical School dean who has been critical of the hype. "There is financial incentive and inducement to overpromise before all the research is in."
Elysium, co-founded in 2014 by a prominent Massachusetts Institute of Technology (MIT) scientist to commercialize the molecule "nicotinamide riboside," a type of NAD booster, highlights its "exclusive" licensing agreement with Harvard and the Mayo Clinic and Sinclair's role as an inventor. According to the company's press release, the agreement is aimed at supplements that slow "aging and age-related diseases."
Further adding scientific gravitas to its brand, the website lists eight Nobel laureates and 19 other prominent scientists who sit on its scientific advisory board. The company also advertises research partnerships with Harvard and U.K. universities Cambridge and Oxford.
Investor-Researcher Ties Make Some Uneasy
Some scientists and institutions have grown uneasy with such ties. Cambridge's Milner Therapeutics Institute announced in 2017 it would receive funding from Elysium, cementing a research "partnership." But after hearing complaints from faculty that the institute was associating itself with an unproven supplement, it quietly decided not to renew the funding or the company's membership to its "innovation" board.
"The sale of nutritional supplements of unproven clinical benefit is commonplace," said Stephen O'Rahilly, the director of Cambridge's Metabolic Research Laboratories who applauded his university for reassessing the arrangement. "What is unusual in this case is the extent to which institutions and individuals from the highest levels of the academy have been co-opted to provide scientific credibility for a product whose benefits to human health are unproven."
Once Laughable, Now Considered Possible
A generation ago, scientists often ignored or debunked claims of a "fountain of youth" pill.
"Until about the early 1990s, it was kind of laughable that you could develop a pill that would slow aging," said Richard Miller, a biogerontologist at the University of Michigan who heads one of three labs funded by the National Institutes of Health (NIH) to test such promising substances on mice. "It was sort of a science fiction trope. Recent research has shown that pessimism is wrong."
Mice given molecules such as rapamycin live as much as 20 percent longer. Other substances, such as 17 alpha estradiol and the diabetes drug Acarbose, have been shown to be just as effective — in mouse studies. Not only do mice live longer, but, depending on the substance, they avoid cancers, heart ailments and cognitive problems.
But human metabolism is different from that of rodents. And our existence is unlike a mouse's life in a cage. What is theoretically possible in the future remains unproven in humans and not ready for sale, experts say.
History is replete with examples of cures that worked on mice but not in people. Multiple drugs, for instance, have been effective at targeting an Alzheimer's-like disease in mice yet have failed in humans.
"None of this is ready for prime time. The bottom line is I don't try any of these things," said Felipe Sierra, the director of the division of aging biology at the National Institute on Aging at NIH. "Why don't I? Because I'm not a mouse."
Some Say: Be Wary of the Hype
Concerns about whether animal research could translate into human therapy have not stopped scientists from racing into the market, launching startups or lining up investors. Some true believers, including researchers and investors, are taking the substances themselves while promoting them as the next big thing in aging.
"While the buzz encourages investment in worthwhile research, scientists should avoid hyping specific [substances]," said S. Jay Olshansky, a professor who specializes in aging at the School of Public Health at the University of Illinois at Chicago. (He's also one of Next Avenue's 2016 Influencers in Aging.)
Yet some scientific findings are exaggerated to help commercialize them before clinical trials in humans demonstrate both safety and efficacy, he said.
"It's a great gig if you can convince people to send money and use it to pay exorbitant salaries and do it for twenty years and make claims for ten," Olshansky said. "You've lived the high life and get investors by whipping up excitement and saying the benefits will come sooner than they really are."
Promising findings in animal studies have stirred much of this enthusiasm.
Research by Sinclair and others helped spark interest in "resveratrol," an ingredient in red wine, for its potential anti-aging properties. In 2004, Sinclair co-founded a company, Sirtris, to test resveratrol's potential benefits and declared in an interview with the journal Science it was "as close to a miraculous molecule as you can find."
GlaxoSmithKline bought the company in 2008 for $720 million. By the time Glaxo halted the research in 2010 because of underwhelming results with possible side effects, Sinclair had already received $8 million from the sale, according to Securities and Exchange Commission documents. He also had earned $297,000 a year in consulting fees from the company, according to The Wall Street Journal.
At the height of the buzz, Sinclair accepted a paid position with Shaklee, which sold a product made out of resveratrol. But he resigned after The Wall Street Journal highlighted positive comments he made about the product that the company had posted online. He said he never gave Shaklee permission to use his statements for marketing.