Are Sites Like Stitch Fix Ageist?
How Stitch Fix went from frumpy to fashionable with a simple age change
Back when malls were still an option, I had a few favorite stores I liked to frequent including Macy's, Bloomingdales, The Gap, Loft and White House Black Market. I also loved TJ Maxx and Marshall's for the bargains. No matter where I went, though, I noticed a clear division — a definite split between the younger, junior-sized clothing and more matronly women's sizes.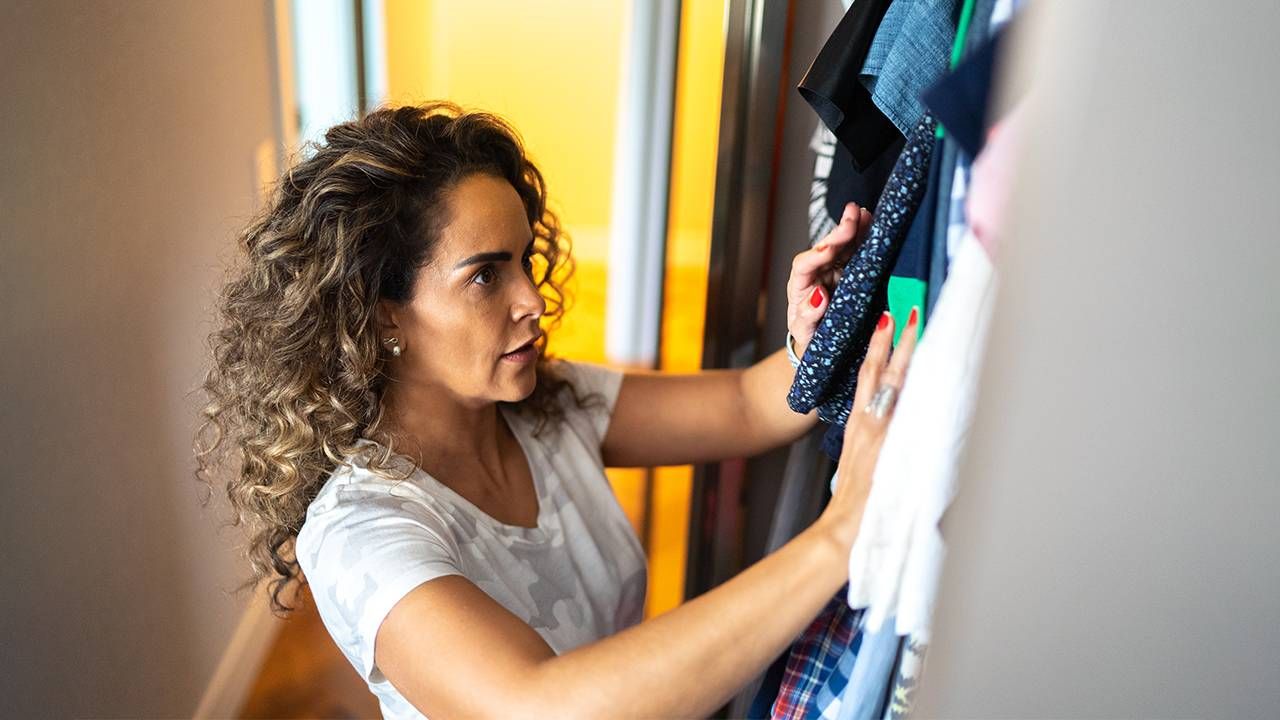 Junior clothing was (and is) cut shorter, smaller and trendier. Women's sizes are cut more generously, and often look like what my teenage and tween daughters like to call "grandma outfits." As a 40-something woman, I was glad to have so many options. I floated between the two, depending on where I was going and what I needed to buy, but it was annoying to have to search so hard for what I was looking for.
When I heard about the clothing-subscription service Stitch Fix and its competitors Trunk Club, Wantable and The Daily Look — all of which promise perfectly curated wardrobe picks — I had to try one. After doing some research, I decided to give Stitch Fix a go.
Signing up for the service requires users to fill out a style survey, complete with information such as body measurements, sizes, date of birth and fit preferences.
Are your hips straight or curvy? Do you have a long, short or average torso? Are your arms long or short? Which body parts do you like to flaunt? Are you proud enough of your midsection or rear to show them off? Which colors, prints, or fabrics do you like? Where do you usually shop?
I went through all the steps, being honest about all of the above.
Disappointed By the Selection
The first few boxes, which started arriving in 2015, were lovely. I got pretty jeans and cozy sweaters. Sure, I never really got any of the V-neck shirts I asked for or "sexy dresses for date night" I requested, but I was happy enough.
And then came the box that broke the camel's back.
However, as the years went by (and my age ticked up towards 50) something started to happen: My Fixes — "Stitch Fix speak" for monthly subscription boxes — looked frumpier and frumpier.
Boxes were filled with shirts that were loose and flowing. Pants and jeans were just plain boring. Dresses, when I occasionally requested them, were long with empire waists.
As a curvy, fit size 4, I was disillusioned, sending back most of the boxes, since none of the items I received were "me."
I tried solving the problem by sending detailed stylist notes. I called in and spoke to customer service representatives, who said they added notes to my style profile. I took the daily Style quizzes that are designed to convey clothing and style preferences.
Still, although I requested 16 boxes over the years, I was unhappy enough that there were long stretches where I didn't request anything.
I remained hopeful, though, so last winter, when I was invited to a friend's 50 birthday party, I decided to give it another go. And then came the box that broke the camel's back.
An Eye-Opening Change
The party was February 7, and would be held at a big, waterfront catering hall. I knew everyone would be coming dressed to impress, so I carefully laid out my dilemma in a note to my stylist. I wanted something fabulous — sexy, pretty and maybe even a little bit sparkly. A dress, I suggested, or a beautiful pair of black pants with a top that showed plenty of cleavage.
My Fix arrived on the day of the party. It contained none of the above.
The dresses were hideous. One was an ugly green pattern that went down past my knees. Another was an eggplant-colored nightmare. There was a pair of stretch pants with yet another loose, flowing top.
I was crushed and upset. I was also done with Stitch Fix.
Then one night, when I was walking the dog, it hit me: Maybe I was getting frumpy outfits because I was what some might call a frumpy age. Would my style choices change if my age changed?
I decided to test out my theory. I logged online and made myself a millennial, rather than a Gen Xer, with a birth year of 1985.
My first Fix after I virtually regressed was eye-opening.
There wasn't a single flowing top in sight. Instead, I got four cute tops, including an olive green short-sleeve shirt with cutouts on the back, an asymmetrical maroon cold shoulder top that emphasized my cleavage and yellow striped tank that could be tied to show a little belly. I also got a fabulous pair of distressed skinny jeans that were totally different than the jeans they had sent in the past.
I immediately texted my friends, thrilled that my experiment seemed to work. I was keeping all five pieces in my Fix. Still, what if it was a fluke? What if the stylist just had a good day? I needed another Fix to be sure, so I put in my request.
Several weeks later, I got my answer.
My first Fix after I virtually regressed was eye-opening. There wasn't a single flowing top in sight.
When that Fix arrived, I tore open the box. The first thing I saw: two pair of shorts. The first was distressed denim with a cute rolled hem. The second was the same style in a difference color — cream — without the distressing. The biggest difference, however, was the fit. These shorts were short with tighter leg holes. Much shorter than the shorts I've received in the past.
The other items included a pink tank with a deep V-neck that gave me the cleavage I always begged for, an asymmetrical one-shoulder knit top and an adorable navy V-neck tee with tiny little cacti printed all over it. I literally squealed as I tried each item on.
Finally, clothing that didn't look like my grandmother — or mother — should be wearing them.
Age Does Seem to Matter
Again, I rushed to my phone to update my friends. I took selfies and sent them over, asking if the shorts were too short. (They weren't, I was assured). And then I got a surprise.
My friend Julie, who is in her 40s, decided to get in on my experiment. She changed her date of birth, making herself about 15 years younger, too. She had the same experience as I did. So did her friend, Melissa. Both women reported that the first Fixes as younger women were amazing.
Could all our experiences be coincidental?
I reached out to the folks at Stitch Fix, but they declined an interview. Instead, they sent me some background regarding how the company's Fixes are curated.
First and foremost, the company's algorithms are a recommendation engine for the human stylists. While there are many factors that go into the styling process, age is definitely part of the criteria. The algorithm spits out suggestions based on the criteria it collects and the stylist chooses from those suggestions to fill the box.
The bottom line: Yes, age does seem to matter. Somewhere, there's a computer that doesn't think women of a certain age deserve funky jeans and shoulder-baring tops.
Karen J. Bannan
is a freelance writer and editor based in New York. She has written about business, technology, health, and lifestyle issues for The New York Times, Wall Street Journal, BusinessWeek Online, Adweek, Crain's New York, Parents, and Working Mother, among many other titles.
Read More