Find Creative Inspiration Online During Quarantine
From dancing to collage making, here are 7 virtual art experiences to try
Maybe you are sorely missing your weekly watercolor class. Maybe the shelter-in-place mandate brought on by the coronavirus pandemic has given you unexpected time or is compelling you to take this opportunity to fold some creativity into your new routine.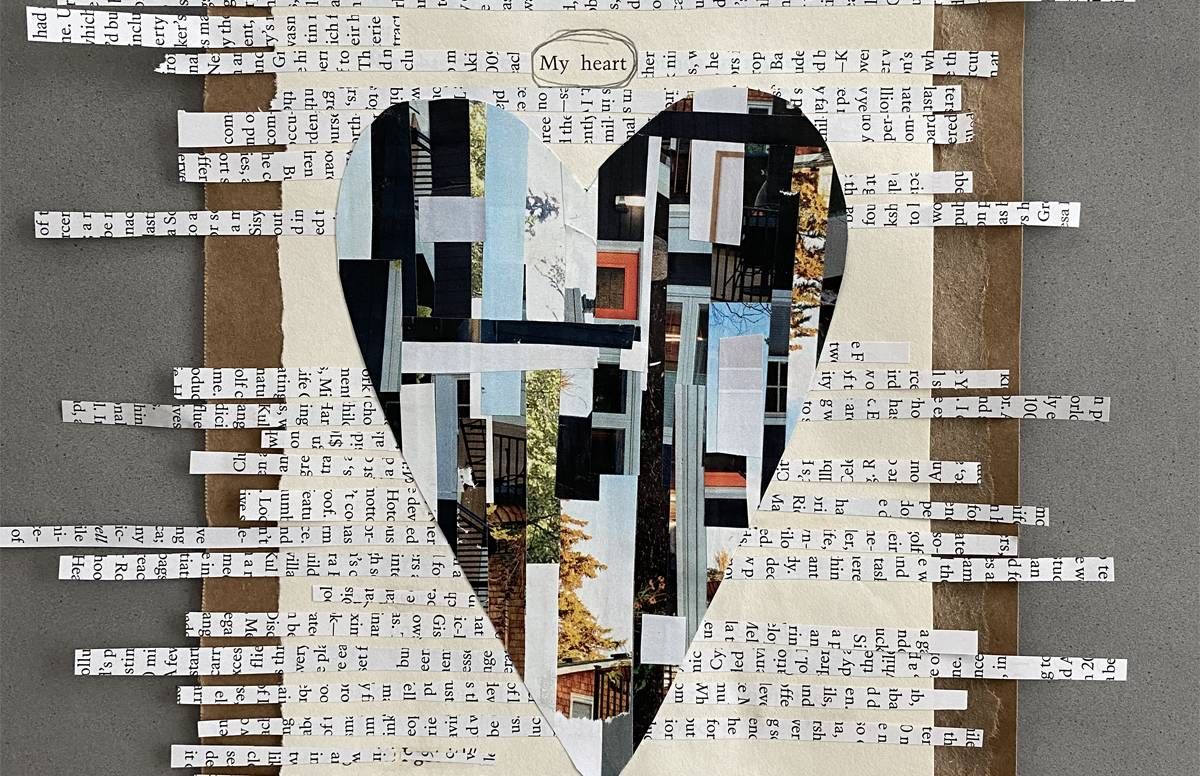 Artist Lois Cremmins, 66, recently moved from New York City to Boston, and is taking daily walks to Harvard University's Arnold Arboretum. It's there that she's finding inspiration for the painting and collage works she's doing with trees as her subjects, updated regularly on her Instagram page, @loiscremmins.
"While I am in the act of making art, I am in another world, totally consumed," Cremmins says. "Interestingly, once I am finished and bring my brushes to the sink to wash, I feel a rush of anxiety as if to say 'I don't want to be back to reality.'"
Many of us are longing for a little inspiration, and, more than likely, a brief break from reality.
"While I am in the act of making art, I am in another world, totally consumed," Cremmins says.
As so much of our world has transitioned online, so have art classes, demonstrations and virtual art experiences.
We reached out to several teaching artists and others to see what they are doing to offer inspiration now. We received many responses and have gathered seven ideas for you here.
Consider this your invitation to draw, move, write, learn and create … at a time when we need that invitation more than ever. (Platforms and time zones included, if applicable.)
Our Commitment to Covering the Coronavirus
We are committed to reliable reporting on the risks of the coronavirus and steps you can take to benefit you, your loved ones and others in your community. Read Next Avenue's Coronavirus Coverage.
1. Be Creative and Show Care at the Same Time
Founded by Anne Basting, a Next Avenue Influencer in Aging, TimeSlips is offering a free weekly email for caregivers who are looking for simple ways to help older adults engage in creative activities.
There's also a Creativity Center page, with a variety of conversational prompts including a set of what are called "Beautiful Questions." These questions could be used in caregiving settings, but also to spark conversation among family members living together or on Zoom or other video chat calls with family and friends.
Some examples: What is your anchor? What do you treasure in your house — and why? What are the sounds of childhood?
TimeSlips has also organized an opportunity for volunteers to share a moment of creativity with residents of nursing homes and senior living facilities through a program called A Little Creative Care.
Take a postcard, and on the back, make a small drawing, write a short poem or ask a Beautiful Question of your own. On the TimeSlips site, you'll find a growing list of addresses from facilities in the United States and abroad (including Italy and New Zealand). From there, you can send one or more postcards to one of the facilities and brighten someone's day.
2. Have Fun Making a Collage

Minneapolis artist Wendy Kieffer Shragg created an online collage project where the only tools needed are magazines, paper, a scissors and a glue stick. The goal, Shragg says, is "to reconnect with that creative side of yourself."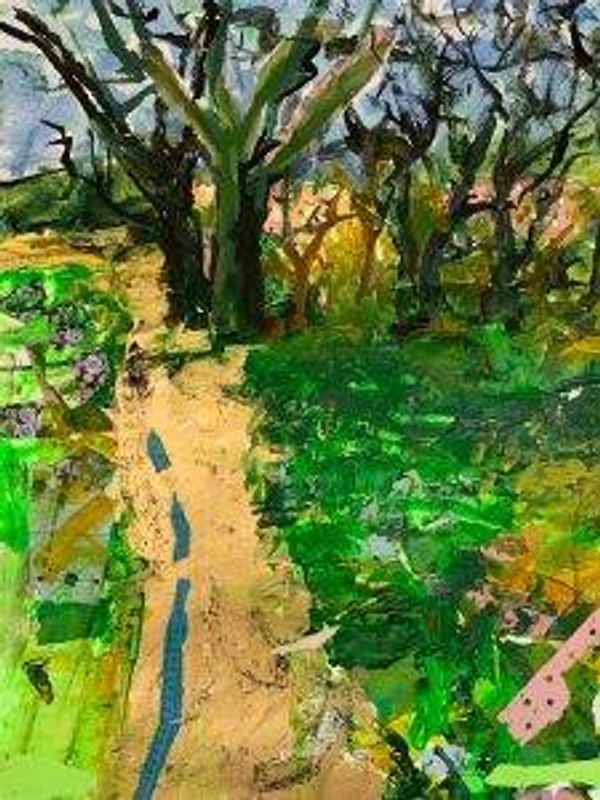 Shragg believes there is freedom in creativity, as well as the chance to "have fun and explore."
In this video, you can follow along with Shragg's process step-by-step. Once you've completed your project, Shragg encourages you to take a photo and share your art on social media with family and friends, or perhaps mail it to someone special.
3. Teaching Tai Chi on YouTube

Acknowledging the need to move and be physically active, and also knowing that many people are looking for ways to relieve stress, Cheryl Vassiliadis, a teaching artist from Hoschton, Ga., has made a YouTube video featuring simple tai chi moves.
"Even as this pandemic started spreading across the world, I was trying to be proactive in keeping in touch with my students," says Vassiliadis. She says that once she started staying home, she immediately set up a small space in her house to make the videos.
Vassiliadis also teaches dance, and has been offering online courses to her enrolled students. While she admits it's been a learning curve to bring her work online, Vassiliadis is extremely grateful for the teaching opportunities available through technology.
"It can be intimidating at first, but the rewards are very satisfying," she says.
Cheryl Vassiliadis teaching tai chi on YouTube
4. The Nancy Carlson Show: Drawing and More

Children's book author and illustrator Nancy Carlson, who also lives in the Twin Cities, appears from behind her handcrafted "The Nancy Carlson Show" sign every day at 11 a.m. CT for 15 minutes of storytime, drawing and inspiration. These sweet and upbeat sessions would be a perfect program to watch with a grandchild from a distance. And if you've ever wanted to explore the art of writing children's books, Carlson offers a mini-tutorial.
During a recent episode (all are archived) Carlson started by reading one of her books, Arnie and the Stolen Markers; offered an explanation on how to storyboard an eight-page picture book ("By the third square, your problem starts," she says) and followed that up by drawing an aardvark. There's an additional suggested craft, a reading pillow, which can be made with fabric paint.
5. Kairos Alive! Daily Swing — Dance Away!

Kairos Alive! is a creative aging program based in the Twin Cities and offering music, theater and dance to older adults through its Dancing Heart Live! art-participation programs. Known for their work in senior residences, at public events and other locations, Maria Genné and her team aren't exactly new to the virtual class idea: for more than two years, they've been offering live-streaming classes to older adults in northern Minnesota.
Enjoy a daily dance with the Kairos Alive! team
But now, during the pandemic, Genné and her daughter Parker are hosting "Daily Swing" on Facebook, from 3-3:10 p.m. CT, every weekday (and archived). Broadcasting not from their usual conference studio, but from Genné's living room, the duo want to encourage people to take a break in the afternoon, get up and move!
Shragg believes there is freedom in creativity, as well as the chance "to have fun and explore."
6. Create a Visual Journal in an Online Workshop
The Hannan Center, which serves adults 60+ in Detroit and the surrounding areas, is offering a free online workshop called "Visual Journal: Image and Word — An Approach to Self-Expression" taught by Nancy Wolfe, an adjunct professor at Wayne State University. The workshop will launch the week of April 20; registration is available by contacting Pat Baldwin, the director of Beyond U.
According to the course description, "Creating a journal with images and words is a place to honor our own experiences through exercises that expand the creative process and your imagination. It is about different ways to express ourselves and our environment."
One of the workshop goals is for students to "know that imagination and creativity are their own to use."
Exercises and projects include:
While you wait, a free-form b/w value (shading drawing with pencil)
Blind contour drawing (drawing without looking at your paper)
Take a walk outdoors: hear the sounds and............
"Fingers, Hands" and Haiku (black & white or color)
Memory project with image and words to share
7. Writing in Your Own Voice

As part of a series of features on COVID-19 produced by Bridge the Gap, a podcast on issues relative to senior care and housing, Angela Burton, founder and chief writing motivator at Feet to the Fire Writers' Workshops, based in Louisville, Ky., participates in this 15-minute conversation with hosts Lucas McCurdy and Josh Crisp. She talks about how writing "can help us find a voice within" at a time when that's needed now more than ever.
Burton also offers writing prompts, such as the following: "Write a letter to your children or grandchildren. Tell them what it's like to be where you are right now. And then reflect on your memories and experiences in your life, and offer advice on something you have learned. It's valuable for them, and it gives you the chance to use your voice to share your own stories."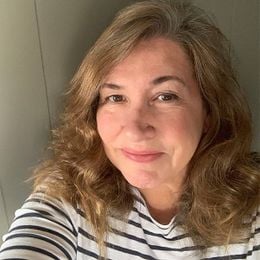 Julie Pfitzinger
is the managing editor for Next Avenue and senior editor for lifestyle coverage. Her journalism career has included feature writing for the Star-Tribune, as well as several local parenting and lifestyle publications, all in the Twin Cities area. Julie also served as managing editor for nine local community lifestyle magazines. She joined Next Avenue in October 2017. Reach her by email at [email protected].
Read More