As COVID-19 Subsides, Online Memory Cafes for Dementia Linger
Forced online during the pandemic, virtual memory cafes are proving to be a fruitful way to support people with dementia
On a Wednesday in July, about 18 people on both sides of the Atlantic logged onto Zoom to jam out together. In Scotland, a mother and daughter sang along to the Kinks "Sunny Afternoon" with big smiles. In Vermont, Helen Holmes danced in her chair to the summer-themed program of songs like "You're the One That I Want" and "School's Out."
The event was a memory cafe, and many people in the group had something in common: a connection to dementia.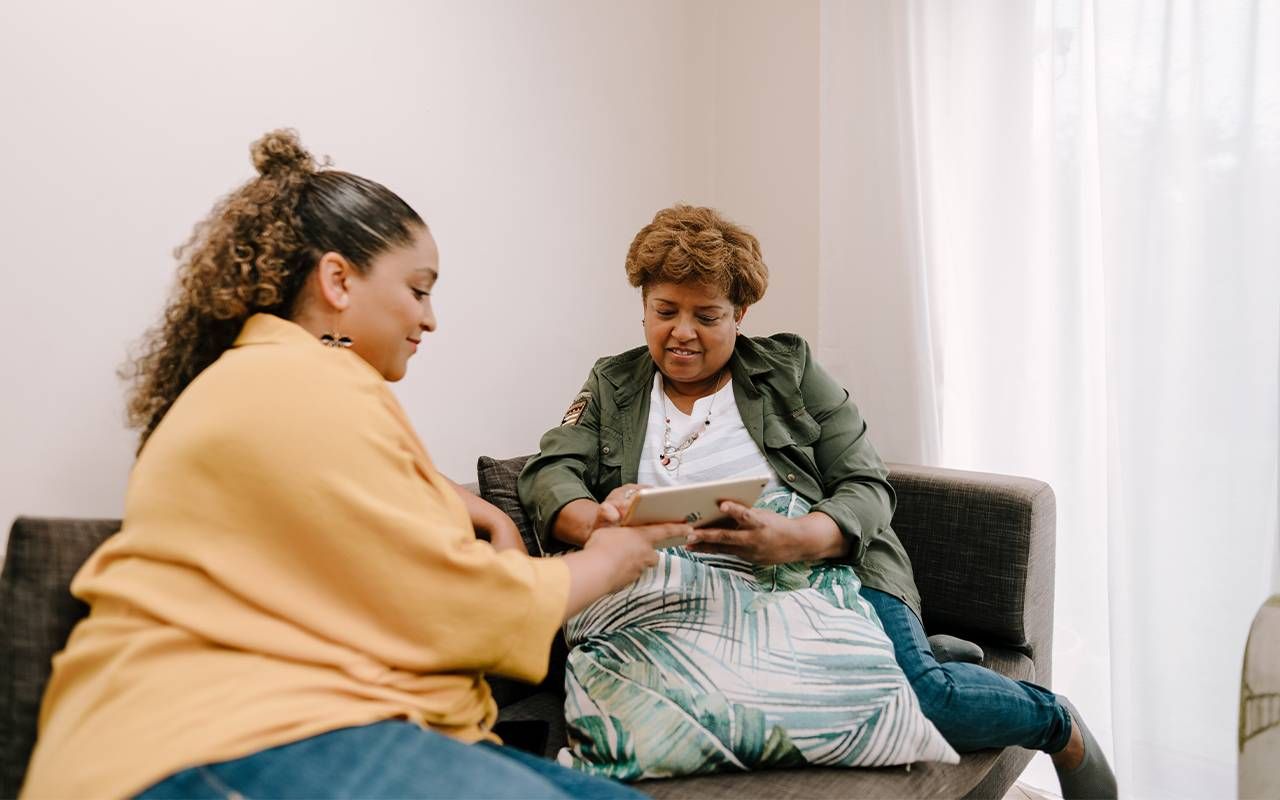 "I don't get as frustrated with me because most of them understand what I'm dealing with."
Forced online by COVID-19, virtual memory cafes for dementia are proving to be more than a pandemic stopgap until in-person events can resume. Organizers and participants have found that by meeting online, the cafes reach different people, avoid transportation and mobility barriers, and open new possibilities — like making new friends across an ocean.
While virtual cafes don't fully replicate the experience of meeting in person, they can help people impacted by dementia can find community and support.
Holmes, who was diagnosed with dementia about six years ago, was a regular at Memorable Times, a monthly cafe at a library in the small Vermont city of Barre where she lives. Since the pandemic moved the cafe online, she's kept attending, enjoying the time with other participants.
"I don't get as frustrated with me," Holmes says, "because most of them understand what I'm dealing with."
Finding Community and Connection
First pioneered in the Netherlands in the 1990s, memory cafes have spread around the world as regular meetups where people experiencing memory loss and caregivers can find community and companionship among others in similar situations.
Those connections are especially important as dementia heightens the risk of social isolation. Activities people once enjoyed may become harder to do, and friendships can feel awkward. The pandemic exacerbated isolation among people living with dementia, leading to mental health issues like depression and cognitive decline.
Barb Asen, who organizes the memory cafe Holmes attends for the Central Vermont Council on Aging, sees the virtual events as a tool to keep connections with people affected by dementia.
Asen says the online cafe averages roughly the same number of attendees as in-person events did before the pandemic.
"Quite a few people fell away," Asen says, acknowledging that the virtual events don't work for everyone. But they also welcomed new faces. "Other people who we hadn't seen come came from greater distances, and also felt the convenience of Zooming in from home."
In July, the cafe met in person for the first time since the pandemic, with tentative hopes to meet quarterly. But Asen says the monthly virtual cafes will stay on the schedule. They've engaged other people, and in rural Vermont, where many people live in remote areas and winter road conditions can make transportation hazardous, the online events are one more opportunity to connect.
Virtual Memory Cafes for Dementia
Virtual cafes work differently. In person, Asen says the cafe is geared towards encouraging socializing. Online, programs tend to be more thematic and structured. Every cafe features music. "It's joyful," Asen says. "It's universally engaging."
By meeting online, the Vermont group has also had the chance to partner up with Screen Memories, based in Scotland. Together, participants have celebrated American Groundhog Day and Burns Night, in honor of Scottish poet Robert Burns. They've learned about cultural differences while enjoying shared favorite mid-century pop songs.
Screen Memories organizer Michael White has collaborated with groups across North America since the pandemic shifted programs online. White leads sessions around sports, cinema and music from the 50s, 60s and 70s. The groups include people from across Scotland, many affected by dementia, and others with different conditions or who just enjoy participating. The international cafes widen participants' horizons, White explains.
"The boost to their morale is phenomenal," White says. "They tell their family members that they were talking to people from Texas or Massachusetts or Vermont or wherever, and there is no difficulty because they relate to what they're seeing on the screen and what they're hearing from the music."
Benefits, But Not a Replacement
Research during the pandemic found that virtual memory cafes could continue to be a useful tool even as in-person events resume. Sara Masoud, a PhD candidate at University of Texas Health Science Center at San Antonio, found that participants looked forward to the virtual cafes.
When people joined from home, some enjoyed the chance to include their family members, Masoud says. Participants could show their families their independence and abilities, like winning a virtual round of the Mexican bingo-like game Lotería.
"They tell their family members that they were talking to people from Texas or Massachusetts or Vermont."
For caregivers, the cafes provide reprieve and support. Masoud recalls one woman who watched other caregivers during both in-person and virtual meetings, learning tips she could use when caring for her father.
Masoud, who also runs a memory cafe and coordinates a network of cafes as part of her work with UT Health San Antonio's Caring for the Caregiver program, notes virtual events have practical benefits. For participants, it's easier to sign onto a computer than traveling to another location. Online gatherings are more inclusive of people who have mobility limitations or live in an area without a local cafe. Organizers don't have to worry about finding the resources to pay for refreshments and securing a space.
But, Masoud says online cafes can't replace in-person programs, and other forms of outreach. Some people can't join because they don't have internet access or aren't familiar with technology. Other people don't like online events. Many beneficial aspects of in-person cafes can't be replicated; there are no opportunities for physical touch or casual social encounters. Masoud plans to keep offering a virtual memory cafe as well as resuming in person.
"Magical things happen when you put people in a room together," Masoud says. "Recreating that online is challenging."
'A Positive Experience'
Even as people return to in-person gatherings, some are continuing with virtual events.
In Falkirk, Scotland, Aileen (who asked to be identified by her first name for privacy) keeps a busy schedule of activities with her mother, who has Alzheimer's. During the pandemic, they found online events to join most days, including White's music reminiscence sessions.
The availability of online gatherings was particularly important after Aileen's mother broke her hip. Though COVID-19 restrictions barred in-person gatherings at that time, Aileen says the virtual offerings made it possible for her mother to stay connected and see friends as she was recovering at home.
Aileen believes engagement and interaction at online events benefited her mother through the pandemic.
"I think it slowed the progression down," Aileen says. "I can't say for sure because I've got nothing to measure against. But you know, she's alert, she's chatty, she's happy."
Now, Aileen and her mother have resumed attending in-person events. But Aileen says the Screen Memories virtual music sessions are still a fixture on her mother's calendar. They love singing along to songs from the 50s and 60s together.
"It's just such a positive experience," she says.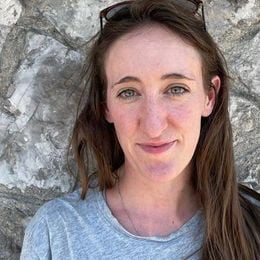 Elizabeth Hewitt
is an American journalist based in the Netherlands, reporting on topics including aging, nature and culture. Her stories on dementia have appeared in publications including Being Patient, Reasons To Be Cheerful and Sierra Magazine, and she's a former editor and reporter for the Vermont nonprofit news site VTDigger.org. Find her on Twitter at @emhew
Read More