As Retirement Nears, Boomers Have More Fears
2 new surveys find big worries and confusion
I wish I could be celebrating National Retirement Planning Week, an April 11 to 15 campaign run by a a coalition of 40 financial services organizations, consumer advocacy groups and educators. But two retirement surveys released yesterday and today are preventing me from sending out cards.
The Insured Retirement Institute's (IRI) Boomer Expectations for Retirement 2016 survey found the percentage of boomers confident they'll have enough money to last throughout retirement (24 percent) is the lowest since IRI began conducting its annual poll in 2011. IRI President and CEO Cathy Weatherford described this as "not good news," which I'd call an understatement.
Satisfaction With Finances Drops to New Low
The percentage of boomers who said they're satisfied with how their lives are going, economically, also fell to its lowest level since 2011: 43 percent. (There are quite a few other intriguing results from this survey of 800 Americans age 53 to 69, as I'll note shortly.)
New York Life's survey (of 810 Americans age 40 and older with household incomes of at least $100,000) discovered that 58 percent of Americans overestimate how much they can safely withdraw from retirement savings.
Worse, New York Life learned, 31 percent said they believe they can spend 10 percent or more of their savings each year in retirement. At that rate, New York Life estimates, those retirees would risk running out of money in about 11 years or less; most of them are expected to live significantly longer.
Understand why I'm not throwing confetti?
Here's the real head-scratcher: Even though retirement is closing in on boomers who haven't yet retired and the economy has been improving, IRI found that the percentage of boomers who've saved for retirement has been falling.
More Have Stopped Saving for Retirement
In this year's survey, just 55 percent of boomers said they've saved for retirement, down from 58 percent last year and below the three-in-four in prior years. What's more, a greater number of boomers have stopped contributing to retirement accounts (30 percent) than in recent years. (Some aren't contributing to those plans because they're now retired, of course.)
"The economy has been relatively strong, markets have been up and volatility has been lower until recently, so you would expect the opposite," said Frank O'Connor, IRI's vice president of research. "But this a cohort moving inexorably into retirement and the closer that date gets, the more anxious they are going to feel and the less time they'll have to do any preparation."
Not only are many boomers not contributing to their employer-sponsored retirement plans, a growing percentage of them has been making premature withdrawals from those accounts, which the IRI report calls "a worrisome development."
Near Doubling of Early Withdrawals From Retirement Plans
Almost twice as many boomers have taken premature withdrawals compared to last year's survey — 16 percent vs. 9 percent. "They might have liquidated the accounts to care for their aging parents or because their children are back home or to pay for college tuition," said O'Connor.
The IRI survey echoed others I've written about, such as the recent Employee Benefit Research Institute Retirement Confidence survey, in showing boomers' overly optimistic view of health care costs in retirement and of the likelihood of working in retirement.
In this survey, the non-retired boomers thought their health costs would consume 23 percent of their retirement income, but those age 60 to 69 surveyed said their health expenses actually amounted to 33 percent of income.
"I think a lot of that underestimate comes from a lack of understanding of how Medicare works," said O'Connor. "People think Medicare is free, but Medicare is not free."
Perception Is Off From Reality
In addition, although 26 percent of pre-retirees surveyed said they plan to retire at 70 or later and another 59 percent expected to retire at 65 or older, "today, age 62 or 63 is when most people retire," said Jamie Hopkins, an associate professor of taxation at The American College and one of IRI's retirement planning experts. "The perception is off from reality," Hopkins noted.
The New York Life survey demonstrated, too, how unrealistic or unaware many are about how much they can safely extract annually from their retirement funds. Here, though, the public's getting a little smarter. A decade ago, 90 percent of Americans over 40 didn't know how much a safe withdrawal rate would be; this year, just 77 percent didn't.
Many advisers use an annual withdrawal rule of thumb of 4 percent or so of your retirement savings. "Turning your savings into income for yourself in retirement is not easy, but the first step is knowing that anything above 5 percent is way too high," said Dylan Huang, head of retirement solutions at New York Life.
Counting on Social Security Income
This year's IRI survey also saw a dramatic rise from 2014 in the percentage of boomers saying that Social Security would be a major source of their retirement income (43 percent in 2014 and 59 percent now) and a big drop in ones saying their defined contribution plan — such as a 401(k) — would be (34 percent in 2014 and 23 percent now).
Perhaps the saddest IRI survey finding of all: a more than doubling from last year of the percentage of boomers who plan to rely on their children or family if their financial resources are exhausted in retirement — 19 percent now vs. 8 percent in 2015.
"That's a concern, but what concerns me more are the percentage of boomers who think that if they run out of money, they'll just go back to work," said O'Connor. "That requires that the workforce has to want you and that you'll be physically able to work, so this isn't realistic for everyone."
The Good News in the Survey
But Hopkins managed to find "one bit of good news" in the survey: "Although retirement confidence has dropped significantly, retirement preparation has stayed about the same for boomers. That means people are becoming much more aware of the challenges they face."
O'Connor's advice for pre-retirees: "Start making a plan with whatever money you have. If you don't have any savings, your plan will primarily be on the cost side. You may need to significantly adjust your lifestyle. You may need to move into an efficiency apartment somewhere."
Also, he recommended, use online retirement-planning calculators to estimate your retirement income (the New York Life survey found that 77 percent of Americans over 40 don't know how much of their retirement savings they can safely spend each year without running the risk of outliving their assets) and consult with a financial professional. Here's hoping the government's new Fiduciary Rule for retirement advisers will work and require these pros to put their clients' interests first.
Finally, O'Connor said, "make sure you understand Medicare." Otherwise, you may be in for a rude shock when medical bills start arriving.
I'd add one more suggestion: Watch the new PBS documentary I recently wrote about, When I'm 65: Rethinking Retirement in America. You can stream it online if it's not airing where you live. I guarantee you'll get some ideas to help boost your retirement confidence.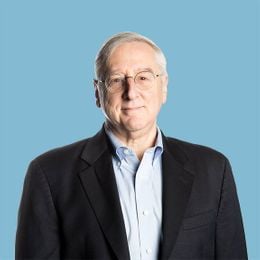 Richard Eisenberg
is the former Senior Web Editor of the Money & Security and Work & Purpose channels of Next Avenue and former Managing Editor for the site. He is the author of "How to Avoid a Mid-Life Financial Crisis" and has been a personal finance editor at Money, Yahoo, Good Housekeeping, and CBS MoneyWatch.
Read More