8 Ways to Avoid Holiday Stress
Don't let the noise and the hype take away from your enjoyment
The holidays are supposed to be a time of thankfulness, reflection, observance and celebration. But too often, the idealistic visions of a perfect holiday are marred by tensions and stress. Financial pressure, over-commitment and unrealistic expectations are among the culprits. There are adjustments you can make, however, that can bring joy and peace to the season.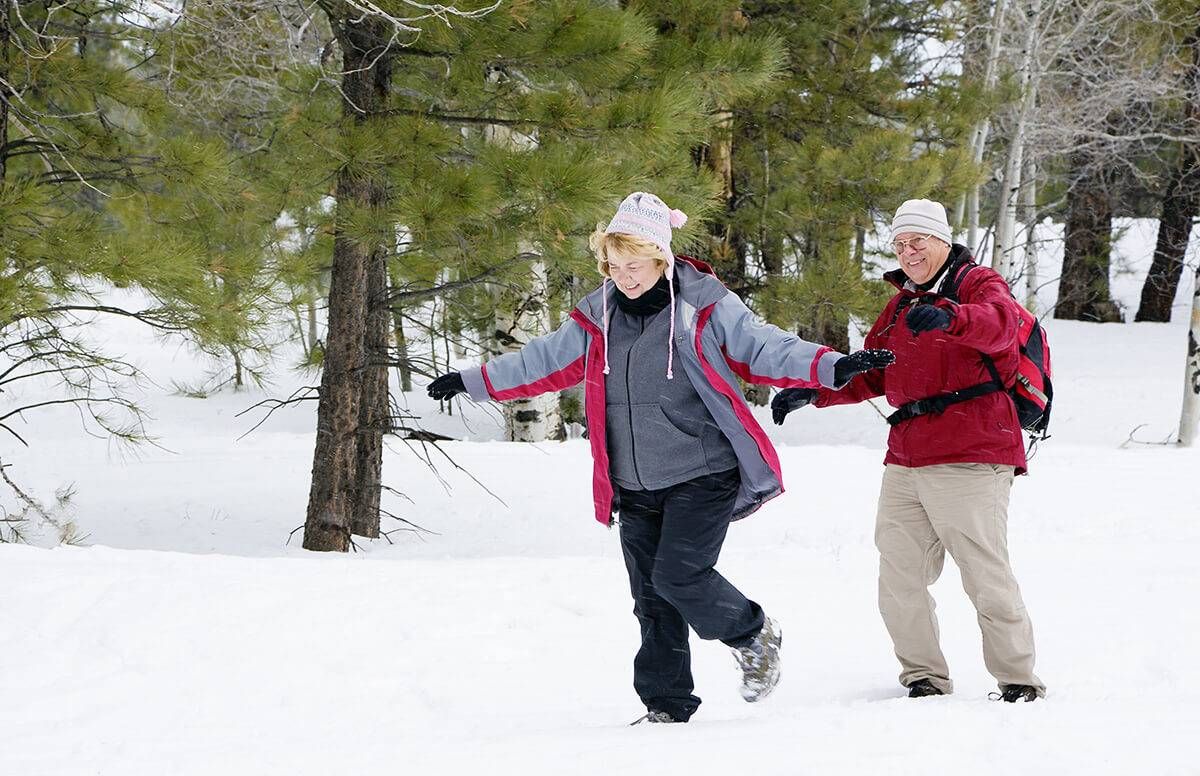 Here are eight ways to lessen stress:
1. Have realistic expectations. Magazines, TV shows, even commercials depict elaborate holiday decorations, spotless homes and bountiful feasts. All of those images push us toward unrealistic expectations of ourselves and others. De-stress by doing what is realistic for you without feeling guilty, lazy or inadequate.
"What the marketers cannot do is prepare a person for what really matters — the relationships in our lives," says Greer, S.C., marriage and family therapist Karen Strange. "Focusing on the people around the table and expressing genuine interest in their lives without judgment are the cornerstones for creating a memorable holiday season."
2. Be flexible. Failure to make concessions about when and where celebrations occur creates stress in families. Be willing to get together on a different day before or after the holiday if need be. The actual day isn't as important as the opportunity to gather in a relaxed, unrushed atmosphere. That way, you avoid everyone being on edge because of demands and frustration.
3. Avoid reigniting old conflicts. For some, simply gathering the family creates stress because of past disagreements or ongoing feuds. Avoid being pulled into ancient arguments that reopen wounds, create tension and ruin holiday gatherings.
"If confronted by unpleasant past experiences while at a holiday gathering, the best response is to own it while offering to discuss it at a later date," says Strange.
"A remark such as, 'You're right. I know we have past hurts between us. Let's schedule a time to discuss it in the near future. I welcome the opportunity to clear the air,' sets aside the desire to win an argument or persuade someone to adopt your point of view," she says. "That's paramount. Having the relationship be the winner is what matters most."
4. Downgrade decor. Just because neighbors or family members decorate excessively doesn't mean you can't opt for a different experience. Simple decorations are just as festive and perhaps more peaceful than over-the-top extravagance.
Include a few items that are special to you, your children or your grandchildren, but don't feel obligated to use everything in your attic or buy more.
5. Don't bust the budget. The National Endowment for Financial Education cites gifts, parties, decorations and travel as sources of financial pressure during the holidays.
Maintaining your budget may require decreasing the number of gifts you give or finding other ways to cut costs. Ignore retail hype that creates a sense of urgency or plays on emotions. Avoid the temptation to buy with credit cards. Your stress level will skyrocket in January when bills arrive.
6. Resist over-scheduling. A full holiday calendar equals exhaustion. Consider logistics and associated fatigue before accepting invitations. What seems doable initially may turn into a frustrating obligatory marathon rather than a joyous time. Leave holes in your calendar for rest, quiet evenings at home or impromptu gatherings. You'll be glad you did.
7. Maintain dietary moderation and exercise. When schedules fill up, exercise — which is a stress reliever — usually is the first thing pushed off the to-do list. Personal trainer Tracy Harrison of Spartanburg, S.C., suggests thinking ahead rather than giving up exercise during the holidays.
"Don't use an event that conflicts with your normal exercise routine or the fact that you'll be out of town as an excuse to skip exercise. When the new year arrives, it's much harder to get back into a routine when you've stopped exercising altogether. Take tennis shoes when you go out of town for the holidays. You can walk outside or at a mall and do squats, lunges, push-ups and sit-ups anywhere. Encourage others to join you," says Harrison.
Regarding dietary moderation, Harrison says, "When asked to provide food for a holiday party, take a healthy option. If you don't have control over what's being served, eat before you go. Drink lots of water during the holidays and limit alcoholic beverages, which add additional calories. Don't totally deprive yourself. You want to enjoy the holidays, but sometimes binge eating occurs after you get home from a party where you've eaten nothing."
A holiday healthy eating guide is available from The American Heart Association.
8. Reserve time for quiet reflection. Despite the busyness of the holidays, carve out time to reflect on blessings and pleasant memories. Read inspirational books or faith-based teachings if those speak to you. Make a list of what you're thankful for or write an account of a special holiday memory. Time spent in quiet reflection soothes stress and reminds us of what is really important about the holidays.
Candy Arrington
has written hundreds of articles on various topics in outlets ranging from CountryLiving.com, The Writer, Writer's Digest, Healthgrades.com, and Focus on the Family. She is a freelance editor and enjoys speaking and teaching at conferences. Her books include When Your Aging Parent Needs Care: Practical Help for This Season of Life (Harvest House) and AFTERSHOCK: Help, Hope, and Healing in the Wake of Suicide (B&H Publishing Group).
Read More