Be Kind to Your Veterinarian
Along with other service professionals, many veterinarians and their staff members are bearing the brunt of clients' stress
Everyone has watched the YouTube videos or seen footage on the news of people being extremely rude — even combative — with flight attendants.
What many people don't realize is that type of behavior is becoming routine in almost every service industry, including with veterinarians and their staff.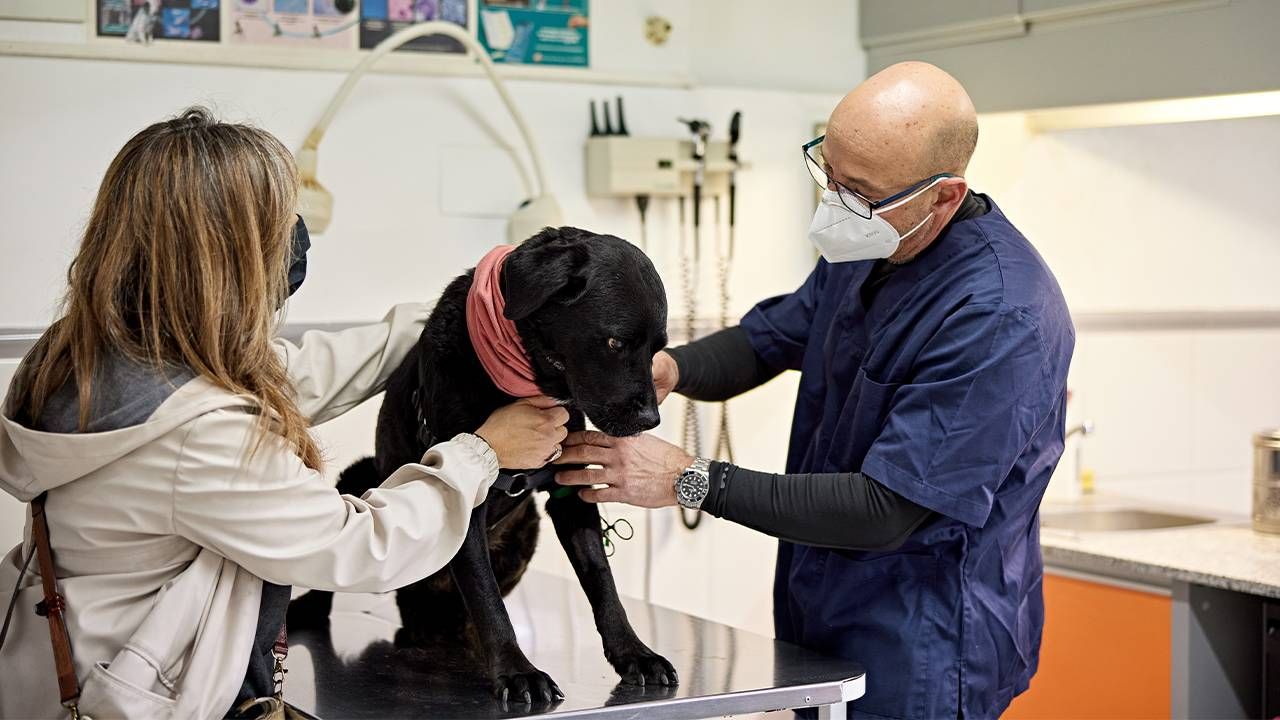 Dr. Sara Ochoa, who practices at Whitehouse Veterinary Clinic in Whitehouse, Texas, has been a vet since 2015.
"I've seen more clients upset since COVID than at any other time," says Ochoa. "I would say we get yelled at by a client at least once a week. We're not moving fast enough for some of them, we can't schedule appointments or they're not getting lab results fast enough."
Incidents such as this are so prevalent, it is causing more stress in an already stressed pet health care industry. It's been widely reported that veterinarians are one of the highest risk groups for suicide. One study by the American Veterinary Medical Association reports one in six veterinarians have contemplated suicide. Many experts within the profession say stress levels have become worse during the pandemic.
"I've seen more clients upset since COVID than at any other time."
The industry is also facing veterinary and veterinary technician staffing shortages, which are also getting worse.
While there are many reasons for declining mental health among veterinary professionals and people leaving the industry, the way clients are treating doctors and staff isn't helping. Ochoa says she's seen people leave the field, deciding they just cannot take the stress and abuse any longer.
Why People Grow Impatient at the Vet's Office
Dr. Paola Cuevas Moreno, a veterinarian with Pet Keen, says this isn't just an issue unique to the United States. Moreno and Ochoa cite these reasons people typically get upset with their vets:
Not being able to get an appointment. During lockdowns, many clients were not pleased that they couldn't go into the animal hospital with their pets, even if the pets were critically ill. Now that many lockdowns are relaxed, vets are still finding it difficult to schedule even their current clients for same-day appointments. This is due to staffing shortages and the increase in the number of pets adopted during the pandemic.
"The pet industry was one of the few that grew during the pandemic," says Moreno. "People had more time to connect with and value their pets."

Clients waiting too long to see veterinarians. People who never had a pet may not know the warning signs of illness before it becomes critical. Combine this with a delay in scheduling and it spells frustration and sometimes guilt for pet parents.
"I think people get frustrated mostly when they feel guilty because they wait another day to see if their pet gets better," says Moreno. "The problem is pets cannot speak and when they show signs [of illness] it is usually when the disease process is already advanced, and waiting time after that is counterproductive in many cases."
Financial challenges in today's economy. Moreno says clients usually wait to see if an ailment passes, saying "It's always been like that." However, she adds, "This complicates the medical cases and has a very negative impact on the treatment possibilities and prognosis." Waiting also typically makes the treatment more expensive, says Ochoa. "Many times, the sicker their pet, the more it will cost for them to recover."
Waiting also typically makes the treatment more expensive, says Ochoa. "Many times, the sicker their pet, the more it will cost for them to recover."

"I want it now" mentality. "People have become more accustomed to shopping on Amazon and other online sites and getting what they want immediately," says Ochoa. "Pets are family, and [people] don't want to see them sick, and clients are more impatient with the treatment process. They want everything now; they want lab results, and they want their pet well now because everything else is so instantaneous."
Supply chain shortages. As with any other industry, there have been certain supply chain shortages in critical pet medication, surgery supplies and vitamin supplements. One critical medication that was in short supply at one time was a certain treatment for heartworm.
Ochoa has also experienced a shortage in euthanasia solution. "This is something [for which] there is no human alternative," says Ochoa. "Luckily, the shortage was very, very short-lived and most vet clinics did not run out."
End of life emotions. No one wants to say goodbye to their pet family member. Christina Russo, a pet parent and creative director for The Kitchen Community in Beaufort, South Carolina, says making that decision for her terminally ill dog, Larry, was one of the hardest of her life.
"I'm not proud of the way I behaved, but I am proud to now call Suzy, the vet, my friend."
"I didn't handle it very well," says Russo. "As soon as Larry passed, I just started screaming at the vet at the top of my lungs and saying all sorts of horrible things that seemed to just appear out of nowhere."
Russo says her vet didn't take it personally, but instead gave her a hug that lasted until Russo stopped crying. "I'm not proud of the way I behaved, but I am proud to now call Suzy, the vet, my friend. She is the only person that I trust to look after my new dog, Pepe."
How to Make Your Vet Visit Stress-Free
Based on her experiences, Ochoa offers these tips on maintaining your cool:
If your vet office is behind schedule and you cannot wait, be understanding and try to reschedule if it isn't an emergency.
Have patience. "If you're running behind for some reason, ask to drop off and pick your pet up later."
Realize there are supply chain shortages. Ask if there are alternative treatments, or food your pet may be able to eat.
Keep in mind labs are also running behind. "We might tell you three days, but it may be four. Please understand our staff is trying to figure out the illness and get your pet treated as quickly as possible."
Deal with the vet tech when possible. Depending on the state, many vet techs are allowed to perform many functions other than diagnosis, treatment, or surgery. "There's only one of me and I may be with a critical patient, so the vet tech probably can help with yours."
Keep your pet up to date on routine exams, teeth cleaning and vaccinations. Vets can sometimes find things you aren't aware are causing problems before they become critical and more expensive.
Get pet health insurance or try to have emergency funds on hand to handle vet bills.
Also keep in mind that veterinary practices are no different than any other service. You aren't guaranteed service. If you are abusive or worse to your vet or their staff, you may find a letter and a copy of your pet's medical records in your mailbox. This indicates you've been "fired" as a client.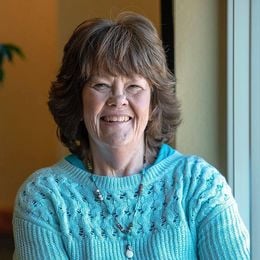 Kerri Fivecoat-Campbell
is a full time freelance writer and author living in the Ozark Mountains. She is the founder and administrator for the public Facebook page, Years of Light: Living Large in Widowhood and a private Facebook group, Finding Myself After Losing My Spouse, dedicated to helping widows/widowers move forward.
Read More