Believing in the 'Cult of Statin Denial' Could Be Deadly
A prominent physician criticizes supplement proponents' claims that cholesterol is good
Dr. Steven Nissen, chair of cardiovascular medicine at the Cleveland Clinic, has never been shy about speaking his mind. Nissen's latest target is what he describes as a deadly, Internet-driven cult led by dietary supplement proponents who claim that high cholesterol is good and the statin drugs used to lower it are bad. He compares the statin deniers to the folks who claim childhood vaccines cause autism. Neither group has any reputable science to back its beliefs, but each has attracted many followers.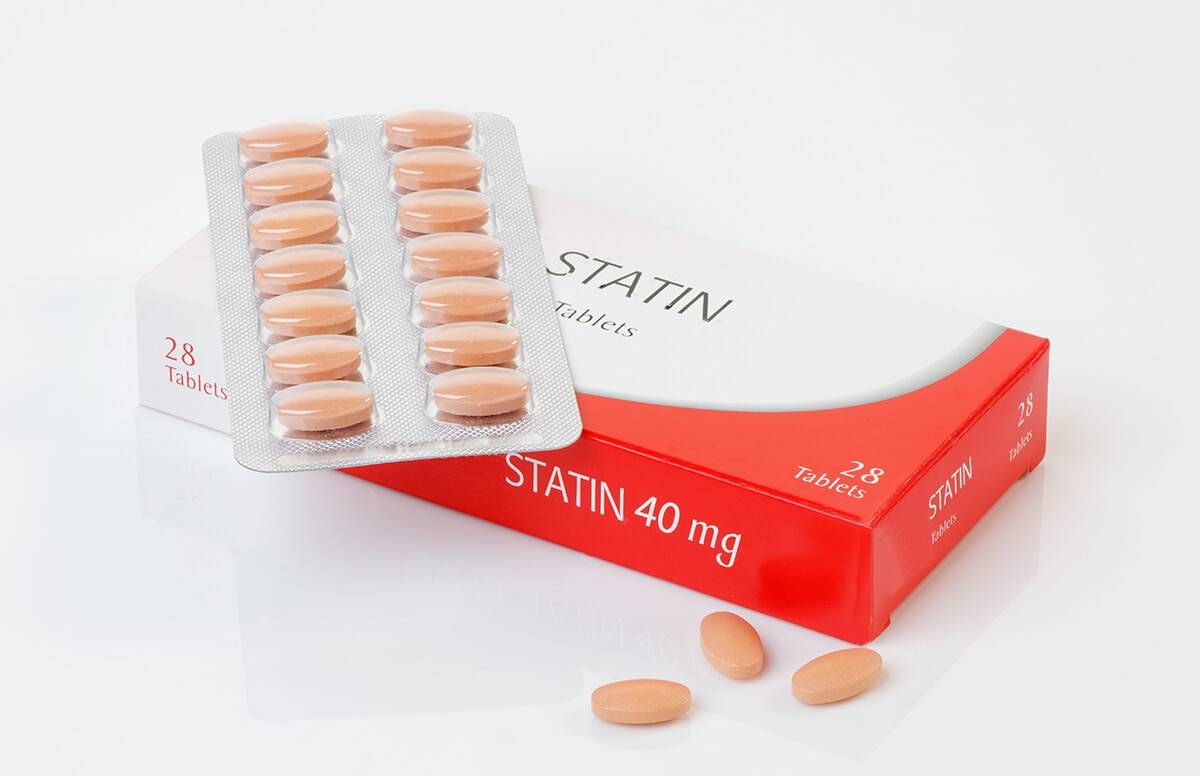 The Importance of Statins
Nissen wrote an editorial about "statin denial" that was posted online Monday by the Annals of Internal Medicine. As he noted in the editorial, the decline in cardiovascular disease and deaths over the past three decades "represents one of the great triumphs of contemporary medicine." While it's impossible to precisely gauge the contribution of various public health measures to the decline in heart disease, most observers consider the introduction of cholesterol-lowering statins in 1987 as one of the key factors, Nissen wrote.
His editorial accompanied a study that found that people who stopped taking statins because they thought the drugs were causing side effects had a higher risk of having a heart attack and dying.
"I thought it was a good time to remind the public of what we know and what we don't know and what the science tells us," Nissen said in an interview. "You see articles that say 'cholesterol is good for you, don't worry about lowering your cholesterol.' People come in, they've read these articles, and they say, 'I don't want to take a statin, they're bad for you.' It's modern-day snake oil."
Denying the Benefits of Taking a Statin
He provided Next Avenue with links to three examples of statin denial:
1. There's the blog post about the "11 benefits to high cholesterol levels" on the website for Vitality Herbs & Clay, whose "mission statement" includes this: "We offer pathways to self-healing through both the botanical nourishments from Nature and the personal introspections that constantly remind us of the True Nature of Life."
Among the supplements Vitality Herbs & Clay sells is one for the "heart, circulation & nerves" that, according to the product's web page, contains about 50 ingredients, including "Gotu Kola" and "humic and fulvic earth." Gotu Kola is a "valued traditional medicine" in Southeast Asia, but "detailed scientific approaches on clinical trials regarding health benefits" of the plant are "limited," according to a 2015 report published by Sri Lanka researchers.
2. Then there's the Pulse of Natural Health Newsletter article entitled "The Grave Dangers of Statin Drugs — and the Surprising Benefits of Cholesterol," published by the Alliance for Natural Health. "Since our founding in 1992, we have worked to shift the conventional medical paradigm from an exclusive focus on surgery, drugs, and other conventional techniques to an integrative approach incorporating functional foods, dietary supplements, and lifestyle changes," according to the website for the Atlanta organization, which also supports "vaccine choice," or vaccine refusal.
3. And there's the post about "the best cholesterol-lowering supplements" by Dr. Stephen Sinatra, self-described as "America's #1 Integrative Cardiologist," who also happens to sell some of those recommended supplements on his website.

Supplement Claims Not Confirmed
Marketers frequently use the word "natural" as a selling point for dietary supplements, Nissen noted. "I point out that cyanide and strychnine are also natural products." Plus, he said, because of a 1994 federal law, the Federal Trade Commission and not the Food and Drug Administration has the authority to ensure the truthfulness of dietary supplement advertising. "Manufacturers of these products commonly imply benefits that have never been confirmed in formal clinical studies," Nissen wrote in his editorial.
Like any drug, a statin can cause side effects, most commonly muscle pain. But in clinical trials that compared statins with a sugar pill, even many people who received the latter reported side effects, said Nissen, who himself takes a statin. When patients say they can't tolerate a statin, he said, "I try different statins and I try different statin regimens. Every effort should be made to counteract this anti-statin cult with good science and hard facts for patients."
Statin Risks and Side Effects vs. Benefits
People often stop taking medication that has been prescribed to them, but that occurs even more often with statins than many other drugs, said Dr. Alexander Turchin, an endocrinologist at Brigham and Women's Hospital, a Harvard-affiliated teaching hospital in Boston.
"I think adverse reactions to statins, real or perceived, may play a role in that," said Turchin, coauthor of the Annals study noted above. "Some patients come to me and say, 'I've heard that statins are very dangerous to your liver." Turchin then asks them: "How many people do you personally know who died from liver failure? From a heart attack or stroke?"
Statins do carry some risks, he said in an interview. "These adverse reactions, they do exist," Turchin noted. But how common they are is debatable, he added.
Study: Statin-Takers Less Likely to Die
He and his coauthors analyzed the medical records for 28,266 patients at two academic medical centers who, between 2000 and 2001, were thought to have had an adverse reaction to a statin, which included muscle pain or weakness as well as other types of musculoskeletal and connective tissue problems.
The researchers compared the 70 percent of patients who continued to get prescriptions for statins during the year after their supposed adverse reaction with the 30 percent who didn't. They found that the patients who kept receiving statin prescriptions were 10 to 20 percent less likely to die from any cause or experience a cardiovascular "event" such as a heart attack. One limitation of their study, the authors wrote, was that they couldn't assess whether the patients who continued to get prescriptions actually took their statins.
If you develop symptoms shortly after you start taking a statin, they're more likely to be related to the drug than if they appeared a couple of years later, Turchin said. If you do notice side effects early on, he said, you could temporarily stop taking the drug to see if the symptoms resolve, wait a few weeks after they do and then start taking the statin again.
"We certainly see a lot of patients in our practice who didn't tolerate statin A, B or C, but they certainly tolerate another statin," he said, noting that the decision about whether to take a statin should be a "patient-centered discussion" between doctor and patient.
Rita Rubin
is a former USA Today medical writer who now writes about health and science for publications including Next Avenue, U.S. News, WebMD and NBCNews.com.
Read More