Ben Stiller: Controversial Prostate Test 'Saved My Life'
Many experts don't recommend early testing, citing more potential harm than good
By now, you likely have heard: actor/comedian Ben Stiller, 50, divulged this week that he was treated for prostate cancer. And he credits a controversial early screening test for saving his life.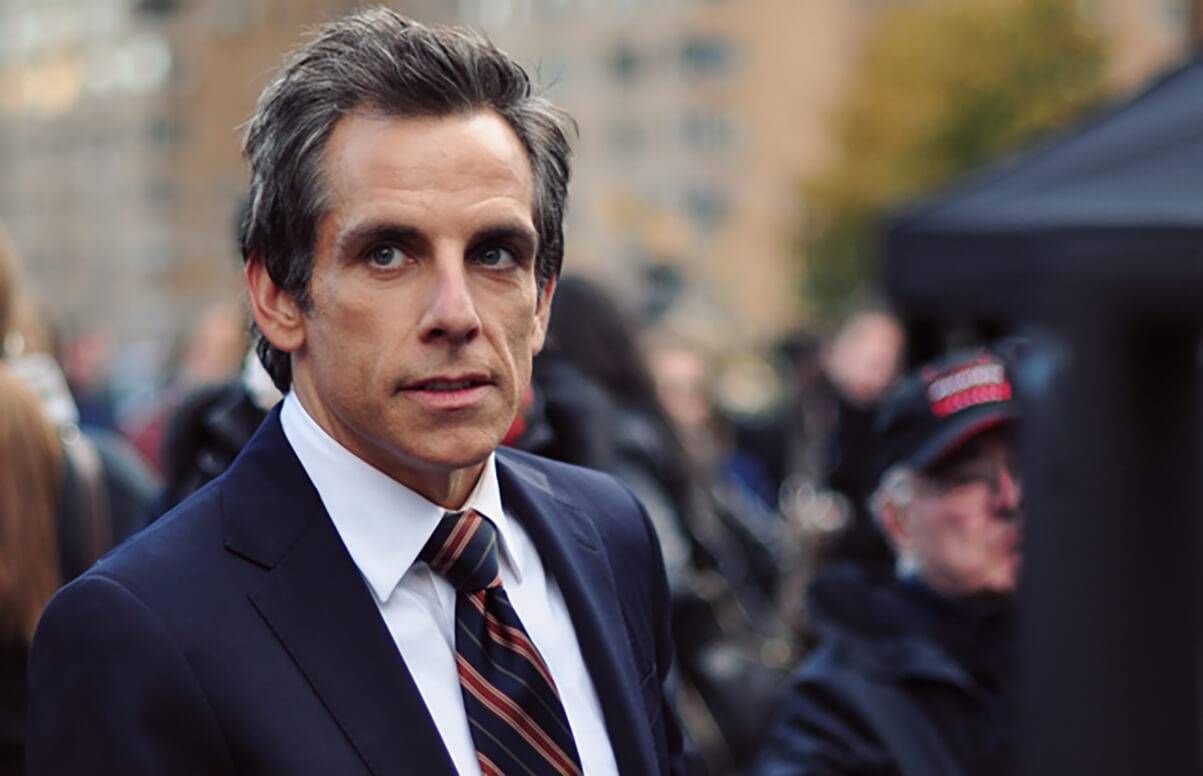 Stiller wrote about his personal experience on Tuesday for the website Medium.
"The bottom line for me: I was lucky enough to have a doctor who gave me what they call a 'baseline' PSA test [prostate specific antigen] when I was about 46," he wrote. "I have no history of prostate cancer in my family and I am not in the high-risk group, being neither — to the best of my knowledge — of African or Scandinavian ancestry. I had no symptoms."
What Stiller's doctor did goes against the recommendations of many other physicians and medical organizations, the Huffington Post says. With his announcement, Stiller dove into a contentious debate about when asymptomatic men should be screened for prostate cancer — if at all.
A man's lifetime risk of dying of prostate cancer is about 3 percent, though it is the second most common cancer among men. Research has found that early screening prevents about one death in 1,000. Even when cancer is diagnosed, it is often so slow-growing that its victims end up dying of something else first.
But why not get the test anyway? Just in case?
The "expected harms … are greater than the potential benefits," according to the U.S. Preventive Services Task Force, an independent panel of volunteer experts convened by the government.
Risks of Early Detection and Treatment for Prostate Cancer

In 2012, the task force recommended against PSA screening for men of all ages. The "harms" include: infection, problems urinating, erectile dysfunction,  bladder and bowel incontinence, deep vein thrombosis (blood clots), serious cardiovascular events and, rarely, death, according to the American Urological Association.
It's important to note that those negative effects come not from the PSA blood test itself, but from the other treatments that often follow, including prostate biopsy and surgery.
But for Stiller — and for any other man who's gotten an early diagnosis of an aggressive cancer — that argument may understandably be a hard sell.
"Taking the PSA test saved my life. Literally. That's why I am writing this now... This is a complicated issue, and an evolving one. But in this imperfect world, I believe the best way to determine a course of action for the most treatable, yet deadly cancer, is to detect it early," Stiller wrote.
Ben Stiller: Tested in His 40s
Four years ago, Stiller said, his doctor recommended he get a baseline PSA test. At 46, he was four years younger than what the American Cancer Society recommends. The American Urological Association says the decision to screen for prostate cancer in men between the ages of 55 and 69 should be shared by patients and their doctors "based on a man's values and preferences." It does not recommend routine screening for men between 40 and 54 of average risk.
The doctor retested Stiller about every six months for a year and a half. Meantime, Stiller's PSA levels rose — not a good sign.
He was diagnosed two years ago with a "mid-range aggressive" cancer (Stiller had a Gleason score of 7) and underwent a laparoscopic radical prostatectomy, or prostate removal. Doctors gave him the all-clear two months later.
"As of this writing I am two years cancer free and extremely grateful," Stiller wrote.
Debate Over Treatment Approaches
Early testing for prostate cancer is not the only point of contention among experts. There have also been questions about how to proceed after a man is diagnosed. Many doctors favor a "watchful waiting" approach. Others recommend treatment, including surgery, radiation and androgen-suppression therapy.
One large study recently suggested it's a toss-up.
Research published Sept. 14 in The New England Journal of Medicine concluded that over a period of 10 years, there was "no significant difference among treatments" for men diagnosed with prostate cancer. The number of deaths was low regardless of the treatment.
The study observed about 82,000 British men age 50 to 69 between 1999 and 2009. Each was given a PSA test. About 2,700 of them were diagnosed with localized prostate cancer and 1,600 of that group agreed to be randomly assigned to one of three groups. The first was subject to monitoring. The second had surgery. The third received radiation.
At the end of the study period, deaths from prostate cancer were low for all treatment methods, "with no significant difference among treatments," the researchers wrote.
The discussion is certain to continue.
The U.S. Preventive Services Task Force says on its website that its 2012 recommendation that men not be given the PSA test "is currently being updated." And groups like the American Cancer Society say that research results are mixed: some studies show that early detection will stop more men from dying of the disease, but others show it won't.
Stiller urges men to talk about the issue.
"I think men over the age of 40 should have the opportunity to discuss the test with their doctor and learn about it, so they can have the chance to be screened," he said. "After that an informed patient can make responsible choices as to how to proceed."
Symptoms of Prostate Cancer
In the meantime, be sure you are aware of the symptoms of prostate cancer. According to the Cleveland Clinic, they include:
A need to urinate often, especially at night

Difficulty or inability to urinate

A weak or interrupted urine flow

Pain and burning while urinating

Painful ejaculation

Blood in the urine or semen

Frequent pain or stiffness in the lower back, legs or hips.
Emily Gurnon
is the former Senior Content Editor covering health and caregiving for Next Avenue. She previously spent 20 years as a newspaper reporter in the San Francisco Bay Area and St. Paul.
Read More