The Best Cheap-Chic Meccas for All Ages
Why let the young get the deals? Here's a guide to the best fast-fashion marts.
1 of 11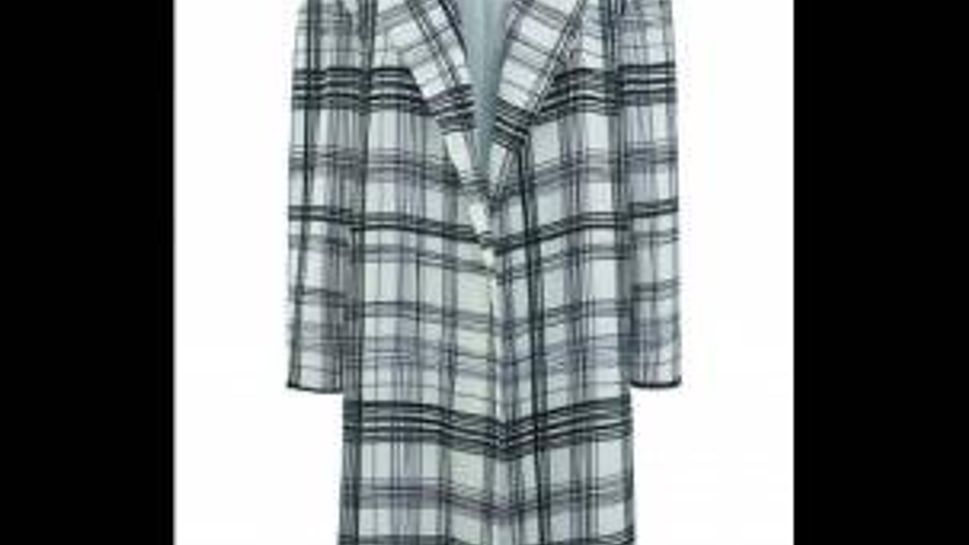 Courtesy of Topshop
Topshop unstructured, unlined Prince of Wales plaid wrap coat. Wear it over everything; belt it if you like.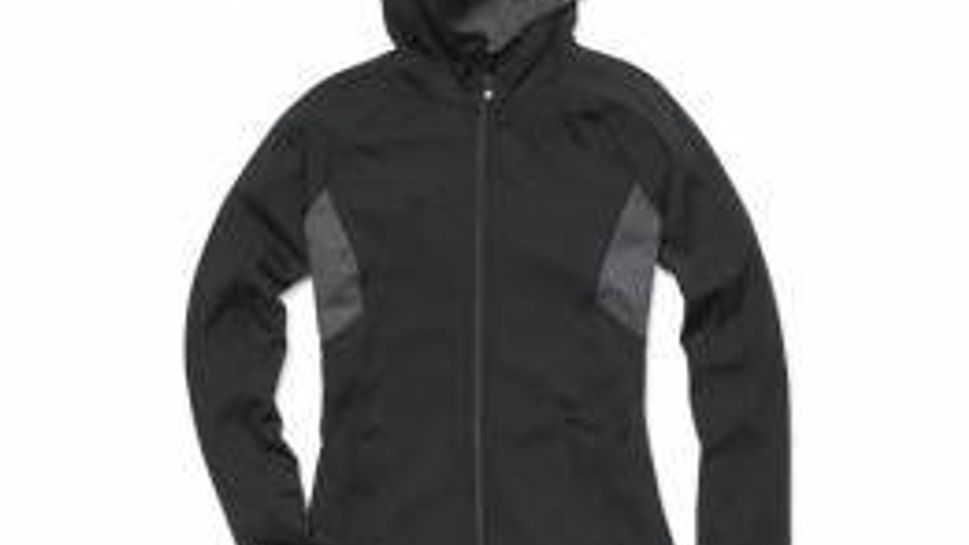 Courtesy of Joe Fresh
Joe Fresh stretchable, formfitting hooded zipper jacket with contrasting side panels. It's activewear, yes, but pair it with palazzo pants or a circle skirt for an informal, jazzy look.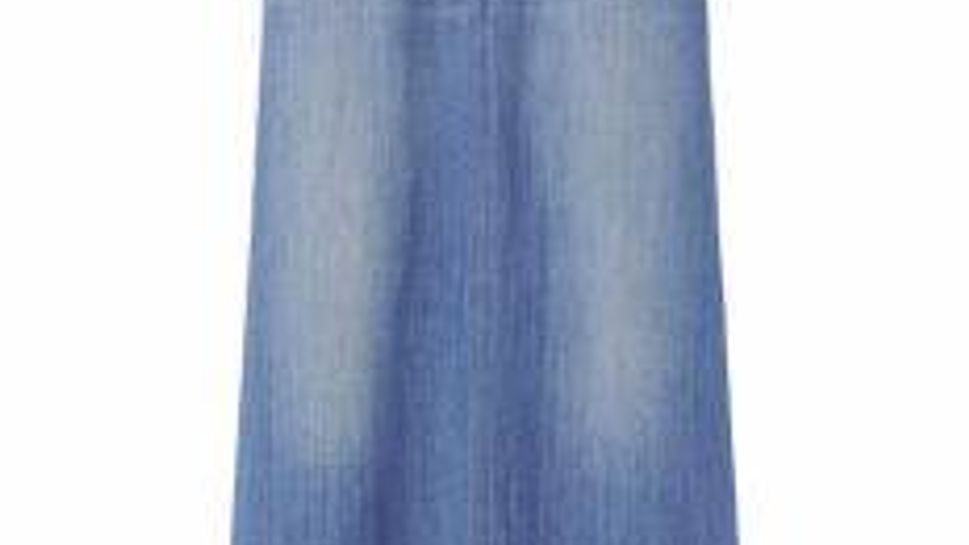 Courtesy of Uniqlo
Uniqlo blue denim jeans-style A-line skirt. Wear with a waist-length pullover or a longer boat-neck shirt.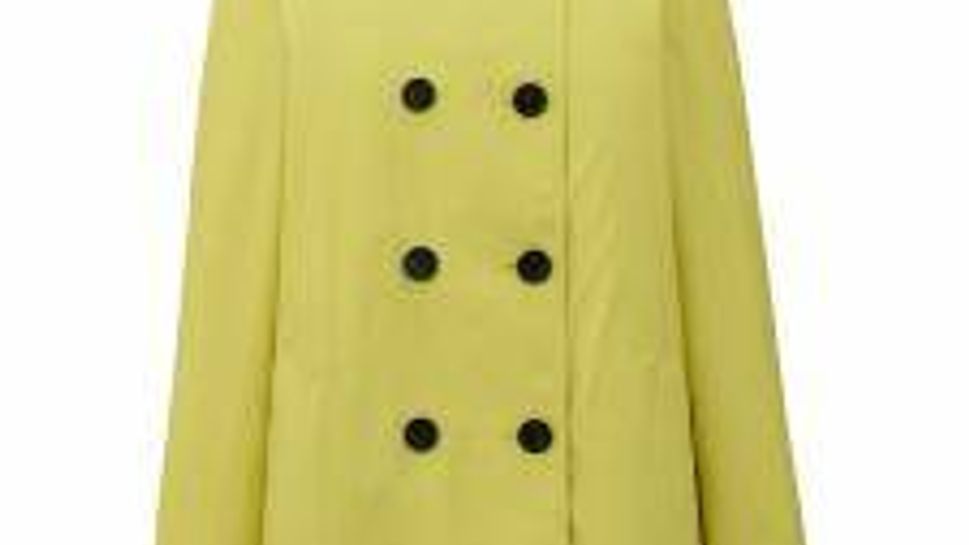 Courtesy of Uniqlo
Uniqlo short, double-breasted raincoat with accompanying self-belt. So soft and silky, it packs like a dream.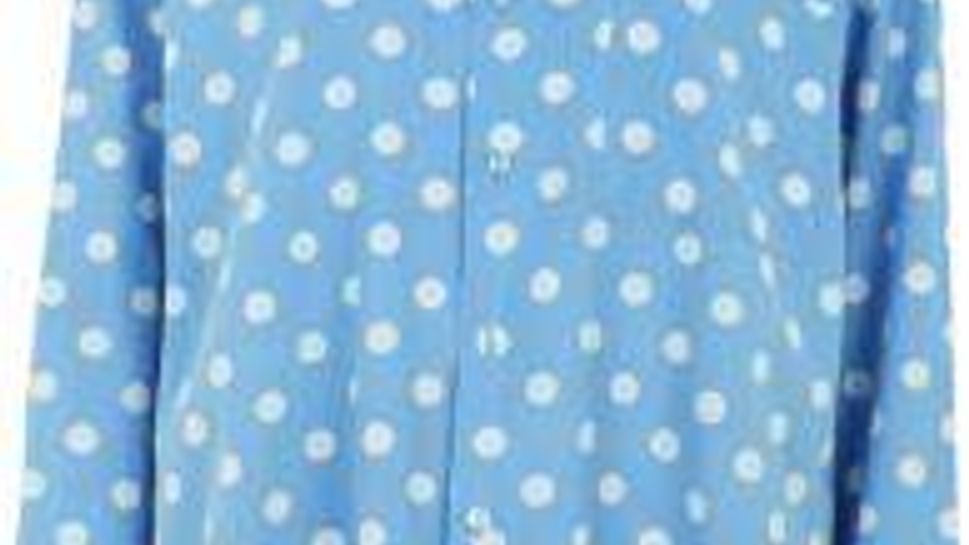 Courtesy of Topshop
Topshop bright blue big-pocket shirt with the kind of mutant, outsized polka dots that are in style this season.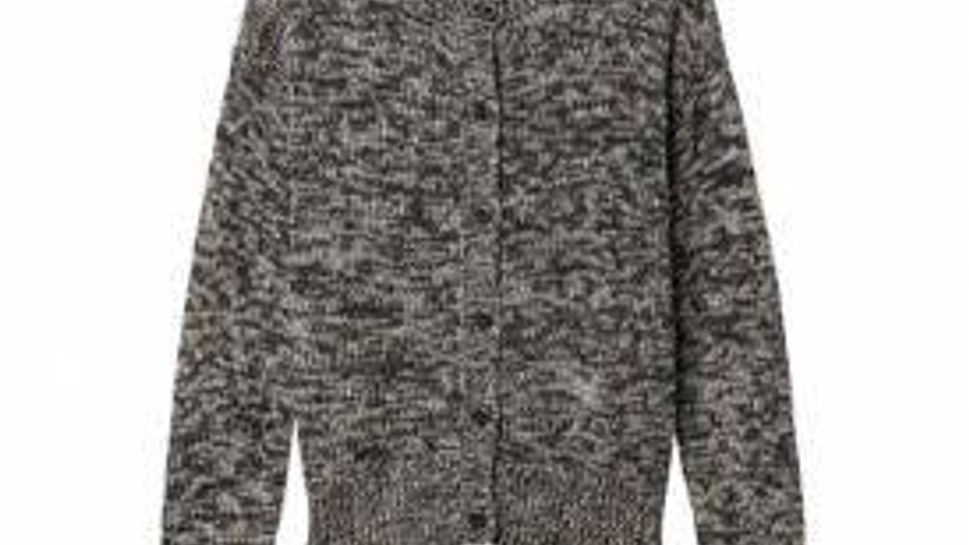 Courtesy of Uniqlo
Uniqlo color-mixed cardigan-jacket with banded crew neck. The cut is clean and modern, while the marled yarn gives a nod to vintage sweaters.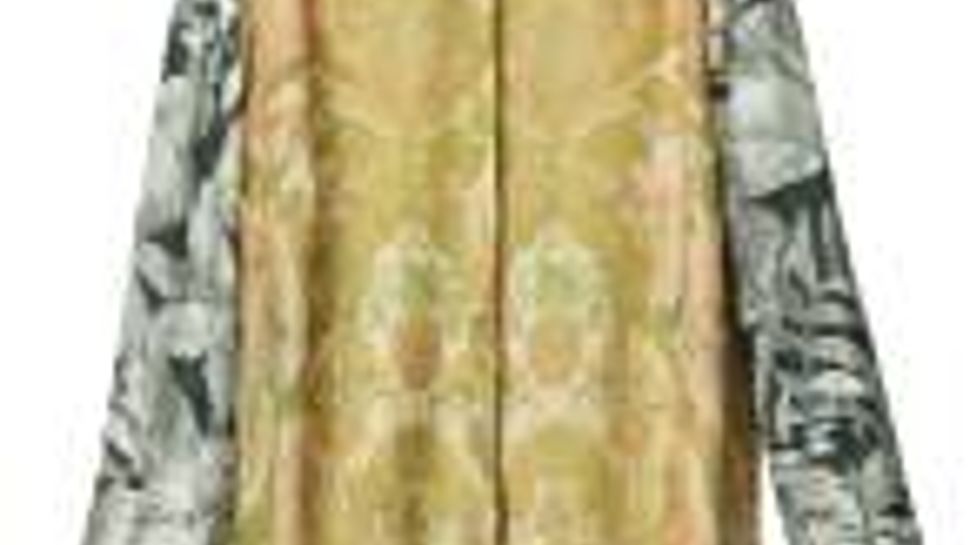 Courtesy of H&M
H&M roomy shirt with a faux-brocade print and a contrasting print on the sleeves. Wear with tapered jeans.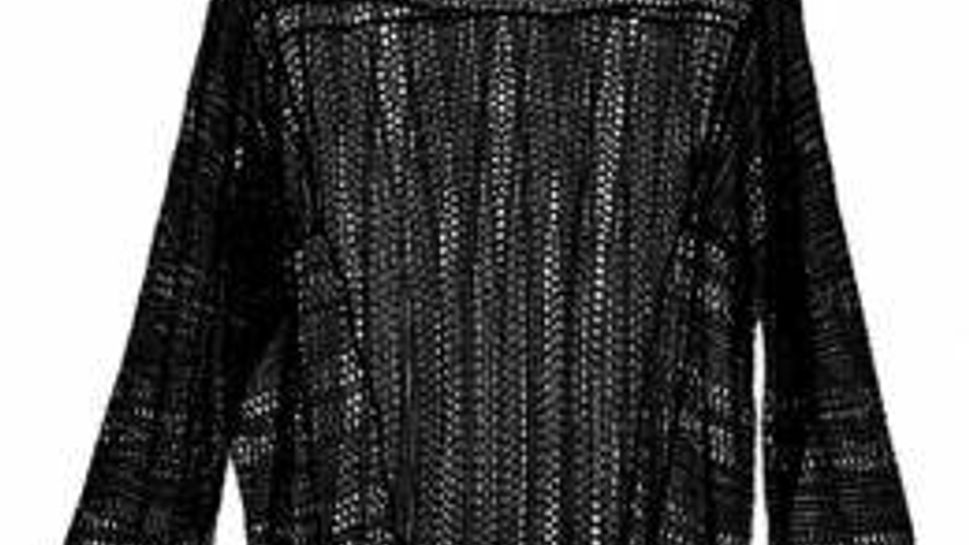 Courtesy of H&M
H&M oversize lace pullover with defined yoke. Wear with a camisole or bathing suit underneath.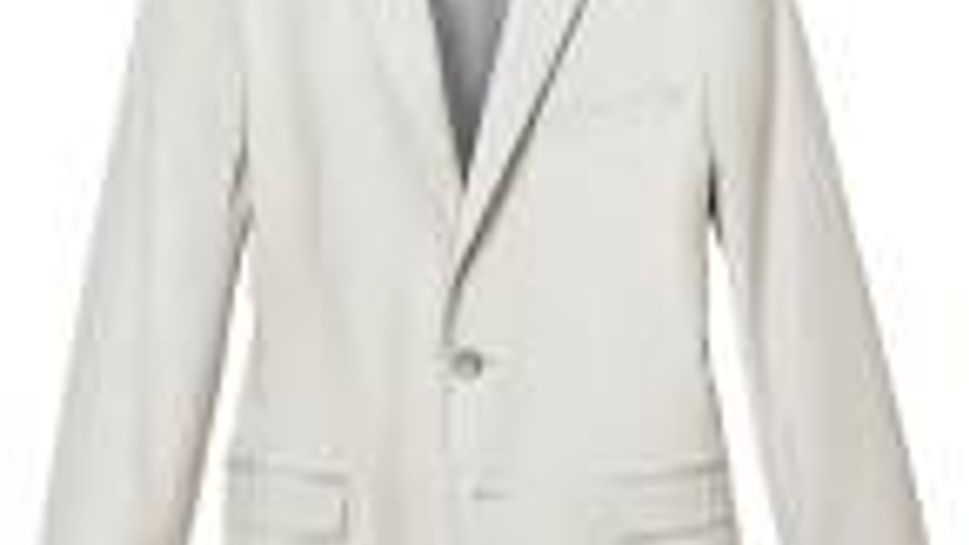 Courtesy of H&M
H&M fitted blazer in a herringbone pattern, with front welt pockets and buttoned cuffs. Wear with a frilly dress or billowy skirt.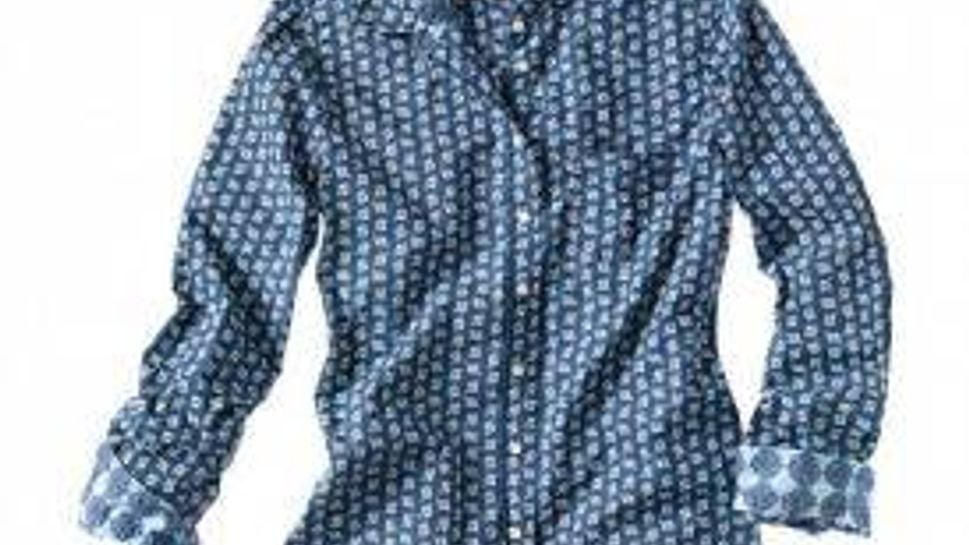 Courtesy of Joe Fresh
Joe Fresh long-sleeve shirt in an Arts & Crafts-style print. The placket, collar lining and inner cuffs are in a contrasting print. Wear with jeans.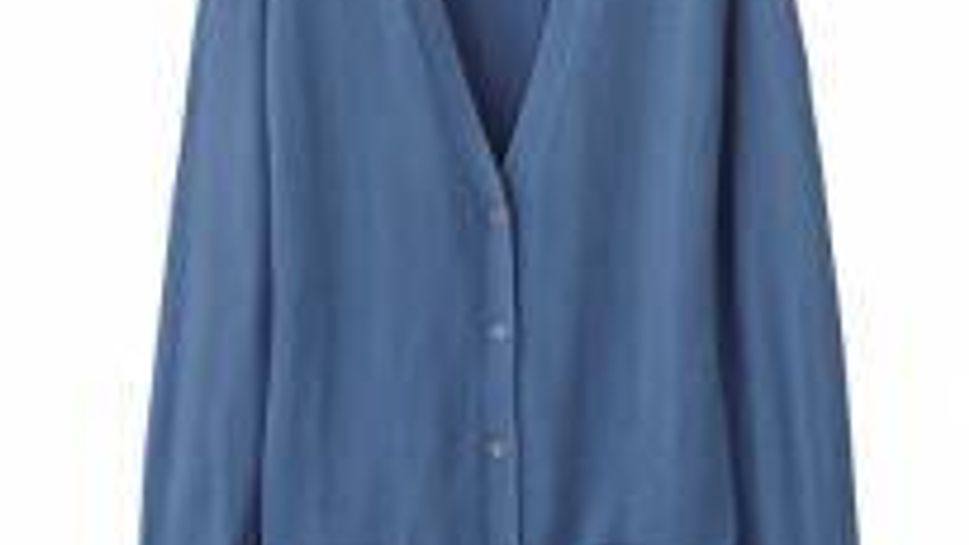 Courtesy of Uniqlo
Uniqlo extra-long Henry Higgins V-neck cardigan with generous bucket pockets. Wear over a high-neck blouse with a small brooch at the neck.
.
Q: What's the hottest trend in fashion today?
A: Pairing cheap chic with designer wares. Mixing it up and not looking picture-perfect. Wearing, for example, a trench coat from Uniqlo over Jason Wu pants, or a Marni dress with the cardigan you snapped up at Topshop. 
Shopping at fast-fashion meccas and moderately priced style havens like these is not only leading edge, but it's also a money saver, with prices starting in the single figures and rarely topping $150.  
But wait ... if you're thinking that bargain-priced mega-emporiums sell only faddish, throwaway clothes for twentysomethings, you couldn't be more wrong.
Known in the trade as vertical retailers, these brands, as well as slightly higher-priced lines like Topshop and Zara, do their own designing, manufacturing, retailing and marketing. Some are so huge and global that even though their ads target Millennials (known for their frequent wardrobe updates), they're able to hedge their bets and produce a wide range of styles to please a wide range of tastes. A significant portion of their clothes are perfectly suitable (and sometimes exquisitely beautiful, I might add) for the mothers of their younger customers. 
Vertical stores with a high fashion quotient are a fairly new phenomenon on the American retail scene. For much of the 20th century, women here bought their clothes at department stores or specialty boutiques. There were few other suitable choices. By contrast, fashion-driven European-based retail empires like H&M and Zara have always carried a vast array of styles intended to appeal to just about any age.
When the first generation of these supermarket-style enterprises opened in the United States — Zara, from Spain; H&M from Sweden; Forever 21, U.S.-owned but run by Korean émigrés — they brought their fashion-forward, age-is-no-obstacle inventory with them.
(MORE: Shop Your Closet)
At the outset, older women on our shores avoided these fast-fashion stores. Nothing for them there — or so the reasoning went. And frankly, cashiers sometimes looked askance when midlifers rummaged through the wares. For those style-seekers who wouldn't or couldn't spring for designer clothes, the options were few.
Then word slowly got out that some terrific, affordable options for mature women were to be had at the fast-fashion retailers, and customers in their 40s and older began trickling in. At the same time, fashion-conscious, American-born verticals started popping up.
A Brief History of Fast-Fashion Stores
First among them was J. Crew, which started as a sportswear mail-order house before opening bricks-and-mortar stores, all the while building a chic but safe image that appealed to women of all ages. Urban Outfitters soon arose in Philadelphia with a decidedly hip, young point of view, and then opened an older, more sophisticated sister chain, Anthropologie.
On the West Coast, a T-shirt manufacturer, American Apparel (founded by a Canadian), began expanding with made-in-the U.S.A. basics that had a European flair. It's a mark of their appeal that these American-based stores have now gone multinational, their wares in demand in London and Paris.  
The most recent arrivals on the U.S. market — Uniqlo, from Japan, and Joe Fresh, from Canada (sold at its own stores and at J.C. Penney stores starting this spring) — are clearly marketing their wares to women of all ages. After all, it's fashion egalitarianism that's in style these days. And rest assured, the sales help no longer gapes in wonder. So know that when you shop at these stores, you won't be alone — and your range of fashion options will increase significantly.
Just a couple of words of warning: Most of these retailers maintain a 6-14 size range, with the largest selections among the smaller sizes. Also, you've got to be very selective once you enter their doors. Avoid the numerous sleeveless tops (unless you've got well-toned upper arms). Ditto the mini dresses, skin-tight pants and spike heels. (But you knew that.)
Below are the places, and the goods, that are worth the scrutiny. (Hint: While you're at it, have a look at the bargain-priced house-brand makeup collections you'll find at some of these stores). The accompanying slide show has examples of the kind of stylish, age-friendly items you may find.
(MORE: Creating Cultural Understanding With Fashion)
American Apparel (click here for online store)
The look Edgy, unadorned streetwear basics — the essence of urban-chic simplicity.
Age-appropriate perennials Color-saturated chiffon shirts, blouses and dresses in comfortably loose cuts. Slouchy, boucle-knit turtlenecks. Shrug cardigans. Tapered pants. Footless leggings (great with tunics and sheer skirts). Stretch-lace bras — impressively lovely if you're not too busty and seek a natural, non-molded, non-pointy look. Handbags. Leather and suede pouches and portfolios in assorted colors and sizes. 
What to buy this spring Loose, semi-sheer polyester shirt with stripes and large front pockets ($58). Accordion-pleated polyester skirt with an easy elastic waist ($62). Buffalo leather tote with front flap pocket ($165).
Who's running the store? An American company, founded in 1989, manufacturing all its goods in downtown Los Angeles. 
 
Zara (click here for online store)
The look High-end European designer, renowned (or infamous) for its Yves Saint Laurent knockoffs, with YSL's emphasis on tailored glamour, safari styles and gypsy-folklore touches. 
Age-appropriate perennials Cocktail dresses. Career suits and separates. Tunics. Basic pullovers and cardigans. Colorful scarves in a riot of patterns.
What to buy this spring Velvet rayon/silk kimono-sleeve cocoon jacket in a flower-and-vine pattern ($99.90). Loose-fitting, teal-checked, viscose surplice-crossover shirt with notched collar ($79.90). Black damask viscose harem pants with pleated waistband ($79.90).
Who's running the store? Inditex, the world's largest fashion retailer, based in an industrial town in northwestern Spain.
H&M (click here for online store)
The look Fast-forward fashion for the masses, varied enough to encompass both hip-hop and cutting-edge style. Watch for collaborations with avant garde fashion icons, like Karl Lagerfeld, Stella McCartney and Martin Margiela. 
Age-appropriate perennials Textured sweaters. Oversize Henry Higgins V-neck cardigans. Pantsuits. Trousers. Overcoats. Select lingerie.   
What to buy this spring Polyester-cotton side-zip slim pants in floral prints ($59.95). Aran-knit crew-neck pullover in bright mint green, deep salmon or white ($10). Dark blue, straight-cut collarless coat with snap placket and front pockets ($69.95).   
Who's running the store? The world's second-largest clothing retailer, Henning & Mauritz, a Stockholm-based publicly traded global company. 
 
J. Crew (click here for online store)
The look Contemporary, preppy Americana, with detours into designer-caliber career- and evening-wear in bright but classic colors. Like the Ralph Lauren empire, this retail giant appeals to a wide age range, thanks in part to Michelle Obama wearing J. Crew at public appearances. 
Age-appropriate perennials Cashmere and cotton knits, especially twinsets, crew necks, V-necks and Henleys. Tissue-thin T-shirts and turtlenecks. Office trousers. Relaxed weekend pants. Suede desert boots. Co-branded Timex vintage-style military watches. 
What to buy this spring Liberty print button-front cotton shirts ($150). Featherweight cashmere microcheck-pattern twinset in sky blue, pink or rose ($178 and $268). Low-rise, straight-leg cotton chinos in soft pastels ($75). Mid-heel, Dorsay-cut patent leather pumps in a variety of colors ($238). 
Who's running the store? A privately run New York-based retailer that started in 1983 as a mail-order catalog. 
 
Forever 21 (click here for online store)
The look A constant explosion of sensationally low-priced fast fashion, running the gamut from fake leather grommeted bustiers to surprisingly romantic blouses and jackets. Look closely — you'll find some gems.
Age-appropriate perennials Silk crepe de chine tailored blouses in floral and abstract prints, maybe with a cowl neck or shoulder bow, and back or side zipper. (Admittedly, these are rarities — but keep checking.) Tops and bottoms in bold stripes and oversize polka dots. Dress-up jewelry. Colorful makeup bags. 
What to buy this spring Cream-colored polyester blouse with an illusion-yoke sweetheart neckline and moderately puffy, button-closing 3/4 sleeve ($19.80). Mint green cotton T-shirt with outsize black polka dots ($6.80). Nautical-striped, polyester A-line maxi-skirt ($17.80).
Who's running the store? South Korean émigrés, operating out of L.A.'s sweatshop district, where in 1984 they started selling clothes for older women. (Hence, the name.) Since then, the store's image has skewed decidedly younger. 
 
Joe Fresh (click here for online store)
The Look: Conservative basics with a funky edge, often jazzed up in bright, Matisse-esque colors and a wide range of vintage and modern prints in high-quality fabrications — all at amazingly low prices.
Age-appropriate perennials Cowl-neck jersey tops, blouses and pants in solid colors and geometric, floral and optic prints. Sturdy exercise-wear. Sensible kitten and mid-heel pumps. Terrific retractable eyeliner pencil.  
What to buy this spring Long-sleeve shirts in Arts & Crafts-style prints, with a contrasting print on inner collar, placket and inner cuffs (silk, $49; washed cotton, $19). Slim, floral-print cotton/spandex ankle pants with besom pockets ($39). Form-fitting zippered and hooded nylon/spandex jacket with side patches — sleek enough to wear with baggy pants when not going to the gym ($39).
Who's running the store? A retail chain run by a Canadian food distributor. Opening stores-in-stores at J.C. Penney branches this April.
 
Urban Outfitters (click here for online store)
The look Eclectic hipster streetwear, often designed with assured touches of style and an edge of wit. Urban Outfitters also has a generous selection of non-clothing items: home furnishings, bed linens, phonographs, a wide range of Lomography and Polaroid cameras, and even custom-made Republic-brand bikes.   
Age-appropriate perennials Textured pullovers. Crocheted lace sweaters and maxi skirts. Summer sandals. Spinning earring trees. 
What to buy this spring Light blue and white stripe 3/4-sleeve cotton T-shirt with abbreviated funnel neck ($39). Fitted, long-sleeve cotton/spandex turtleneck top with box-pleated peplum ($44). Side-zip ankle boots with stacked heel and fringe tassel, in brown or black ($240).
Who's running the store? A publicly traded U.S. company based in the Philadelphia Navy Yard, in operation since 1970.
 
Anthropologie (click here for online store)
The look Artsy-bohemian, with a retro-vintage bent. Can be overly cute and burdened with frills, but some of the less fussy pieces are treasures. Also features highly touted collections of vintage-inspired artisanal furniture and home furnishings.
Age-appropriate perennials Ladylike blouses and sweaters in funky colors like pumpkin and pistachio. Novelty tailored jackets. Baggy and tapered trousers. Handbags and totes. Vintage-looking shoes with a penchant for rounded toes. Reading glasses. 
What to buy this spring Semi-sheer Fortuny-style polyester dress with accented waist band and attached rayon slip. ($138). Baggy cotton lounging pants in a tropical green or orange print, with striped drawstring and jersey waistband and pocket lining ($48). Sequined monarch butterfly-print zipper tote with removable crossbody strap ($138).   
Who's running the store? Founded in 1992, Anthropologie is an offshoot of Urban Outfitters.
 
Uniqlo (click here for online store)
The Look No-frills basics and classics, with a nod to seasonal trends, intended to appeal to all ages and income levels. Many items come in techno-fabrics that retain heat and repel germs. 
Age-appropriate perennials Cashmere sweaters. Business jackets, pants and skirts. Down jackets and coats. Raincoats. Jeans. Lingerie, including body-shaper shorts. 
What to buy this spring Marled-yarn cardigan-jacket with banded crew neck ($29.90). Pre-washed cotton/linen calf-length skirt ($29.90.) Silky, double-breasted raincoat in various colors, including divine khaki and melon ($89.50). 
Who's running the store? Fast Retailing, a Japanese-run international clothier, in business since 1984.
 
Topshop (click here for online store)
The Look Runway-inspired "It-Girl"fashions, as well as retro-Victorian, designed in London (regarded by hard-core fashion lovers as the world's most advanced style cauldron). Prices veer from super-low to the mid-three figures.
Age-appropriate perennials Roomy tunics in smart silk prints. Jumpsuits. Bulky, oversize sweaters, often in mohair lace and fisherman's knits. Overcoats. Office-brand British shoes, especially perforated wingtip oxfords in a variety of heel heights.
What to buy this spring Fluttery, drop-shoulder silk tunic in a blue-on-cream Toile de Jouy flower-fern-peacock print ($130). Sheer, Victorian-style viscose blouse with embroidered front panel ($35). Unstructured, unlined wool/polyamide spring wrap coat with large lapels, in Prince of Wales gray plaid ($320).  
Who's running the store? The Arcadia Group, a British multinational fashion retailer.