Best Credit Cards for Women Business Owners
Why entrepreneurs might want one and what to watch out for
Women entrepreneurs who have trouble raising capital for their ventures and managing the month-to-month cash flow often find business credit cards especially helpful. A business credit card provides you a credit line, and, if used prudently, can help your company navigate through periods of lopsided cash flow. Plus, it can provide you a cushion between purchase and payment, which can be just the breathing room necessary to keep things rolling along in the early days.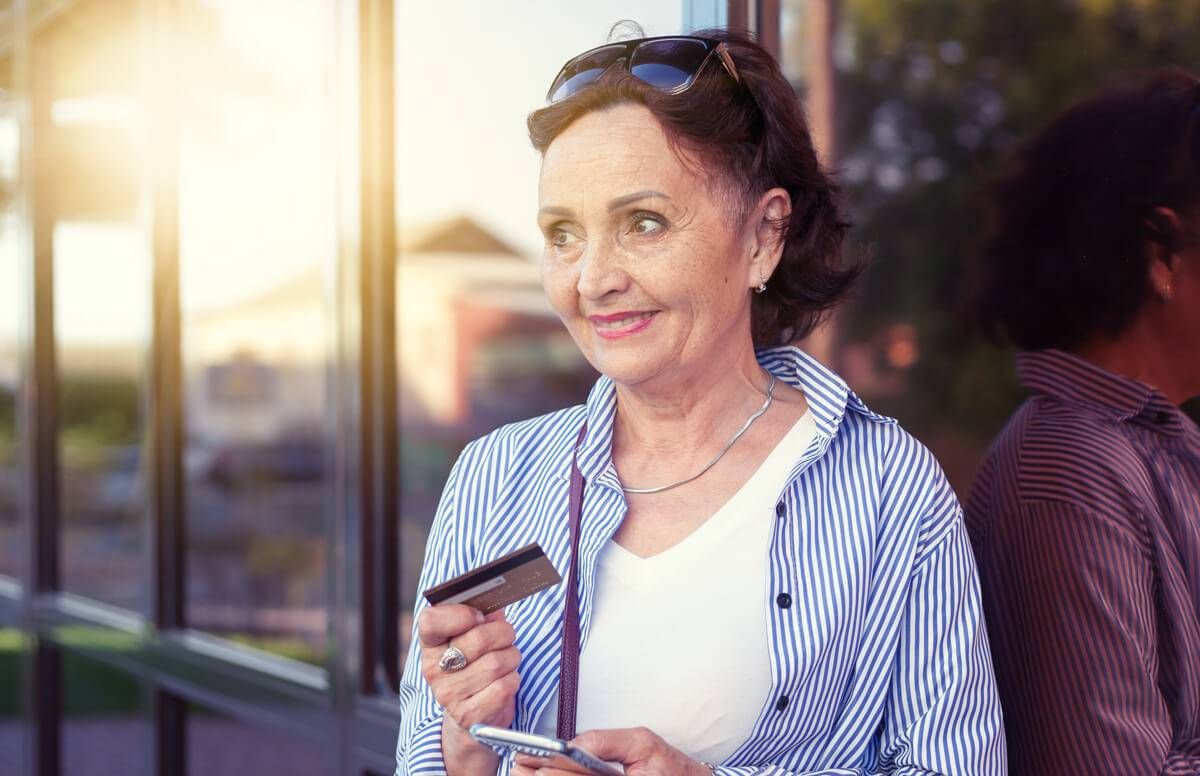 Of course, there's no guarantee that you will be approved for the credit card of your choice, but women entrepreneurs in their 50s might have a leg up. Credit scores have the potential to improve as you age due to a long credit history, which can help you get the best rates. Also, at credit score giant FICO, your payment history makes up 35 percent of your credit score. So you'll have an advantage with years of demonstrating your ability to pay your bills on time.
But how do you choose the right business credit card? That's not easy. For advice, I reached out to Gerri Detweiler, education director for Nav, a firm which supplies free credit research and tools for small business owners.
Cautions About Business Credit Cards
Before I get to her expertise, I would be remiss not to raise my cautionary flags.
Plastic can be risky. Most business credit cards have double-digit interest rates on balances that roll over month to month. The average consumer credit card rate is now about 15.5 percent and rates on business cards are generally slightly lower, according to personal finance website ValuePenguin.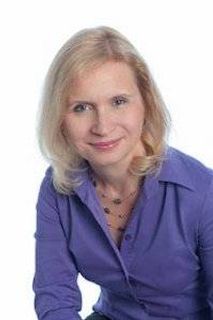 Interest can saddle your company in its early days if you can't pay it off quickly. Also, it's easy to get yourself into trouble, given the financial ups and downs of a new venture.
Another concern: most small business credit card applications say you are personally liable for debt accrued. This means you're responsible for the card balance if your business goes kaput.
Plus, when you apply for a small business credit card, it may ding your personal credit score for a brief period. Each time you apply for a card, the issuer will check your personal credit score, creating an inquiry on your credit file. An inquiry will typically lower your credit score by three to seven points, according to Detweiler.
Finally, although The Credit CARD Act of 2009 protects consumers from gotchas like "anytime, any reason" interest rate increases and exorbitant penalty fees, Congress exempted business credit cards. But many issuers have extended at least some of those protections to business credit cards. Still, it's easier for costs to go up unexpectedly on a business credit card than a personal credit card, says Detweiler.
When you get a business credit card, try to at least skim your cardholder agreement to find out what might trigger an interest rate hike, as well as the size of penalty fees and when they are charged.
Advice for Finding a Good Business Credit Card
Now, onto Detweiler's advice for finding a good business credit card.
The first question that may be on your mind: Do I really need a business credit card when I already have at least one personal card? "I would encourage women business owners to consider getting a business credit card, rather than relying on a personal card for business purchases," Detweiler says. "This will make tax time a lot easier."
Her reasoning: A business card helps you separate personal spending from tax-deductible business expenses and lets you write off credit card interest related to a business expense if you ever carry a balance. Interest on personal credit cards for non-business purposes is not deductible.
Also Detweiler says, business cards generally won't show up on personal credit records unless the owner defaults. "That helps protect their personal credit scores from the activity of their business," she explains. This chart describes the policies of the major card issuers. Capital One, you'll see, does report all business card information on your personal credit report, according to Nav.
Another plus for business cards: Rewards are often richer and may come with larger welcome bonuses than personal cards. But it's not always a simple comparison. "You will likely have to spend more to get the highest bonus on a business card [compared to what you have to spend to get the welcome bonus on a consumer card], and the issuers are hoping you'll do that," says Detweiler.
A business card can also be useful for raising start-up cash, notes Detweiler. "While we often think of credit cards as a convenient way to pay for things, they can also be an important source of funding, especially for businesses that are younger or may otherwise have trouble getting access to capital," she says.
The Best Card for You
Which card is best for you depends on a variety of factors. For instance, if you expect to carry balances from month to month, a card with a 0 percent rate initially or a relatively low rate of say, 12.7 percent to 14.7 percent after a 0 percent introductory rate, is going to be more valuable than a card doling out rich rewards for travel.
That said, if you'll pay in full each month, as I do, you might go for the bonus rewards, which can be valuable if the card lets you earn heftier rewards on large expenditures for business purchases or for travel than your personal card.
If you shell out lots of dough on airline tickets, gasoline or even computers and office provisions, a business card providing generous rewards in those categories could be a first-rate selection.
With that backdrop, here are six top picks from Detweiler for women business owners; four are business credit cards and two are personal cards that could be used for business. (One caveat: Most of the cards she mentions are from Nav's partners because the site features all the major business card issuers.)
2 Cards for Any Woman Business Owner
These first two cards are worth considering for any woman business owner:
This card offers the first 12 months interest-free for purchases and balance transfers. After that, as of now, the rate is 14.99 percent to 20.99 percent. This card also offers a generous $500 in cash back when cardholders spend $3,000 in the first three months after account opening. There's no annual fee and you earn 1.5 percent unlimited cash back.
The Blue Business Plus Credit Card from American Express
This card has a 0 percent rate for the first 15 months on balance transfers and purchases and then a variable rate that's currently 12.99 percent, 16.99 percent or 20.99 percent based on your creditworthiness and other factors at the time of the account opening. Cardholders earn two times American Express Membership Rewards points on everyday business purchases up to $50,000 with no category restrictions. A limited time offer, which expires September 26, 2018, lets you earn 10,000 extra Membership Rewards points after you spend $3,000 in eligible purchases on the card within your first three months. There's no annual fee.
2 Cards for Business Owners Who Travel a Lot
And for women business owners who hit the road on a regular basis, here are two options:
Capital One Spark Miles for Business
Cardholders can earn unlimited 2X miles on every dollar in purchases for their business, with no blackouts or seat restrictions, and no minimum to redeem. You can currently earn a one-time bonus of 50,000 miles — equal to $500 in travel — once you spend $4,500 on purchases within the first three months from account opening. The current interest rate is 18.74 percent; it will fluctuate based on the prime rate. There's no annual fee for the first year; it's $95 after that.
The Business Platinum Card from American Express
This card has a steep annual fee of $450, but the benefits may be worth it for some cardholders. For example, the card offers access to one of the largest airport lounge networks. Cardholders generally earn 1.5X points per dollar on eligible purchases of $5,000 or more (that's an extra half point per dollar) and up to 1 million additional points per year. This card also offers 5X points for on flights and prepaid hotels booked at Amextravel.com. Cardholders can earn up to 75,000 Membership Rewards points: 50,000 Membership Rewards points after spending $10,000 and an extra 25,000 points after spending an additional $10,000 on all qualifying purchases within the first three months of card membership. You can manage your business expenses by transferring your transaction data from your American Express online business card statement directly into your QuickBooks account.
2 Personal Cards for Business Spending
Finally, Detweiler recommends a couple of personal cards you could dedicate to business spending:
This is a favorite for flexible travel rewards that can be used for virtually any travel expenses, including past purchases (within 90 days of posting to your account). You earn 1 point per dollar overall and 2 points per dollar for travel and dining purchases. When you redeem through the Chase Ultimate Rewards portal they are worth 25 percent more. In addition, a welcome offer lets cardholders earn 50,000 bonus points after spending $4,000 on purchases in the first three months from account opening. There's no annual fee the first year; $95 after that. The current interest rate is 17.74 percent to 24.74 percent, based on your creditworthiness and the rate will fluctuate with the prime rate. (Full disclosure: I have been using this card for 13 years because I enjoy traveling for business and pleasure.)
You earn 1 percent cash back on purchases and another 1 percent cash back as you pay them back. There's no annual fee and this card currently offers an introductory rate of 0 percent on balance transfers for 18 months. After that, the variable rate, as of now, is 15.24 percent to 25.24 percent, based on your creditworthiness. (Full disclosure: I recently began using the Citi Double Cash card, too.)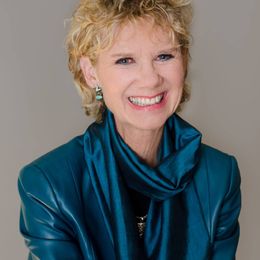 Kerry Hannon
is the author of Great Pajama Jobs: Your Complete Guide to Working From Home. She has covered personal finance, retirement and careers for The New York Times, Forbes, Money, U.S. News & World Report and USA Today, among others. She is the author of more than a dozen books including Never Too Old to Get Rich: The Entrepreneur's Guide to Starting a Business Mid-Life, Money Confidence: Really Smart Financial Moves for Newly Single Women and What's Next? Finding Your Passion and Your Dream Job in Your Forties, Fifties and Beyond. Her website is kerryhannon.com. Follow her on Twitter @kerryhannon.
Read More