Best Friends Forever, Once Again
After years apart, three women renew their cherished relationships
It's rare for people to have friends for even a few years. In fact, a 2009 Dutch study found that half of our friends are lost after seven years.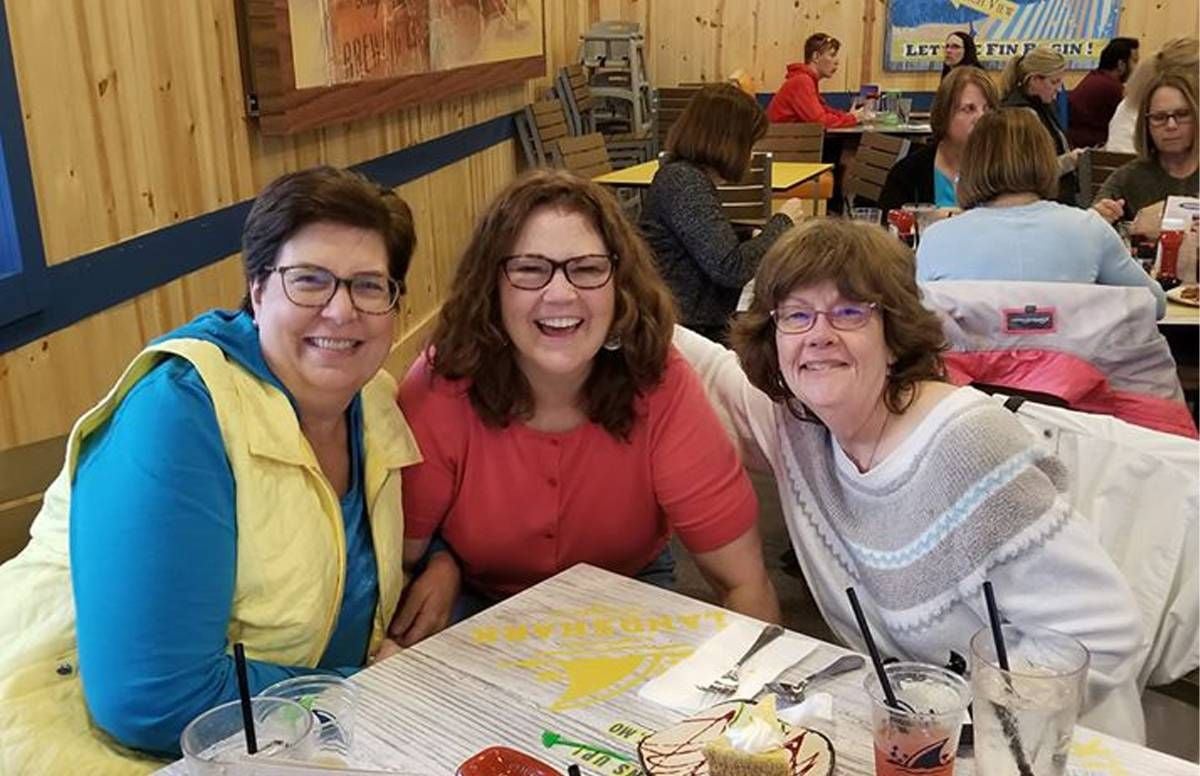 That happened to me and my two best friends from childhood, Shelly and Lora, my "BFFs" (Best Friends Forever). Our paths diverged for many years, but we eventually did reconnect and once we did, it was like we had never been apart.
A Childhood History
I met Shelly on the first day of kindergarten. My dad encouraged a friendship since Shelly was the granddaughter of one of his best friends at work. We both met Lora in 7 grade, when our separate elementary schools merged in junior high.
We did what teenage girls do; we went shopping, stayed at each other's houses, had slumber parties after football games, kept each other's most intimate secrets and even raided a parent's liquor cabinet. We all remained good friends until after our sophomore year in high school, when our interests, classes, boyfriends and part-time work schedules began to take us in different directions.
I wanted badly to see them, so what do three 40-something women do to reconnect and reflect? We planned a slumber party at my house!
By our junior year, I saw less and less of both of them. My father died suddenly in the summer between our junior and senior year of high school and I was then thrust into helping support my mother while attending college most of the day so I could keep our survivors' benefits (I already had enough credits to graduate high school).
Shelly had a baby and after graduation, I didn't see my friends again. It wasn't anything conscious, it's just that our lives, responsibilities and priorities changed.
Reunited on Facebook
In 2007, my husband Dale and I moved from Kansas City, Kan., where we grew up, to our lake home in Arkansas, five hours away. The move, and the recent loss of my mother, made me reflect on my childhood and what had happened to my friends. As I was packing, I found letters I had written to Dale when we dated as teenagers.
Several were from a week-long summer trip my parents had taken to Lake of the Ozarks in 1980. Lora had come with us and I wrote to Dale of floating on an inner tube on the lake at night, staring at the stars and talking with Lora about our dreams, and about how much I missed him.
Reading those letters, I had the sudden urge to find my two besties from school; it actually took me a year and a half. When I started looking for Shelly and Lora, neither one was on social media, so it wasn't easy.
On Facebook, I finally located Lora through her brother. Once we connected, Lora told me the last place she thought Shelly lived and worked. And soon, we were all once again reconnected, by email and phone. Lora still lived in our hometown of Kansas City, Kan. and Shelly only lived two hours from me in Springfield, Mo.
We all seemed giddy on phone calls and in emails to reconnect. I wanted badly to see them.
So what do three 40-something women do to reconnect and reflect? We planned a slumber party at my house!
Annual Slumber Party Weekends, Pre-Pandemic
"Aren't you a little nervous?" Rae, a friend from my present, asked about the planned weekend with friends from my past.
"Should I be?" I asked.
"Well, twenty-seven years is a long time, you don't really know these people anymore," she said.
I knew she was right. But I also knew the reunion felt right — and it was. We spent two days at our house laughing, drinking around a campfire (this time, it was legal and we didn't have to sneak the bottles from our parents' liquor cabinets) and eating good food.
We got caught up on each other's lives, our marriages, families, the good times, the challenging times and our losses.
Shelly had married, had two more children with her husband and then divorced. Lora married a guy we went to school with and spent time with him in Japan when he was in the military.
We all brought yearbooks and photos, and took up most of that weekend reminiscing about our school days. As Shelly put it, "We caught up twenty-seven years in about the equivalent of ten minutes."
Afterward, Shelly sent an email when she returned home saying simply, "I need to laugh like that more often."
"Why don't we?" I wrote back to both of them. "We can find time at least to do this once a year."
So, we've done just that, visiting each other's homes on some trips, taking excursions to regional destinations on others. Some of these involved concerts and all involve a spa day, shopping, drinks, good food and of course, plenty of laughs.
Afterward, Shelly sent an email when she returned home saying simply, "I need to laugh like that more often."
Since that first party in 2009, our relationships have deepened. As we've headed into our mid-50s, all of us have dealt with serious health scares and more traumatic losses.
Lora's doctor found a 95% blockage in the main artery of her heart, the one commonly referred to as the "widow maker," and had a stent successfully placed.
Shelly was diagnosed with breast cancer and underwent a double mastectomy and reconstructive surgery. A year later, she was diagnosed with thyroid cancer and underwent thyroid removal.
I began suffering severe digestive issues and underwent six surgeries in a one-year span to repair a hernia, remove my gallbladder and thyroid, among other problems. Just as I was recovering, my husband, Dale, succumbed to that widow maker heart attack that Lora thankfully avoided.
As we have gathered so many times to laugh, we gathered in unity to help each other through our difficult times. Being in different cities makes it somewhat challenging for us to physically be there when one of us needs our longest-time besties, but we try. If one of us can't be there with the others, at least we ensure we're there in love and support through our calls, texts and emails.
Several years ago, we began making our annual slumber party a semi-annual one. We get together once in the spring and once in the fall for those deep belly laughs that make our sides hurt; now in light of the pandemic, we will have to put upcoming reunions on hold.
As the years have stacked up, we spend less time talking about our distant past. We still share that special bond only childhood friends can have, that knowing from where we all came and what helped shaped us. But we also have a special bond of memories we've made as we've grown older. We have catchphrases and inside jokes only the members of our tribe would laugh at and understand.
There's a meme on social media that proclaims: "If you have a friend for more than seven years, they're more than a friend, they become family."
My two besties from school are more than just BFFs; as Lora says, we are all "Sissy Pops."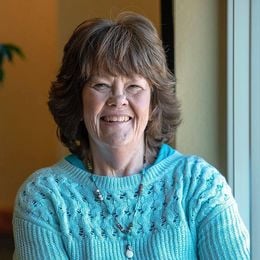 Kerri Fivecoat-Campbell
is a full time freelance writer and author living in the Ozark Mountains. She is the founder and administrator for the public Facebook page, Years of Light: Living Large in Widowhood and a private Facebook group, Finding Myself After Losing My Spouse, dedicated to helping widows/widowers move forward.
Read More