Best Holiday Drink Recipes
Fun and festive libations for a party or a romantic evening at home
1 of 8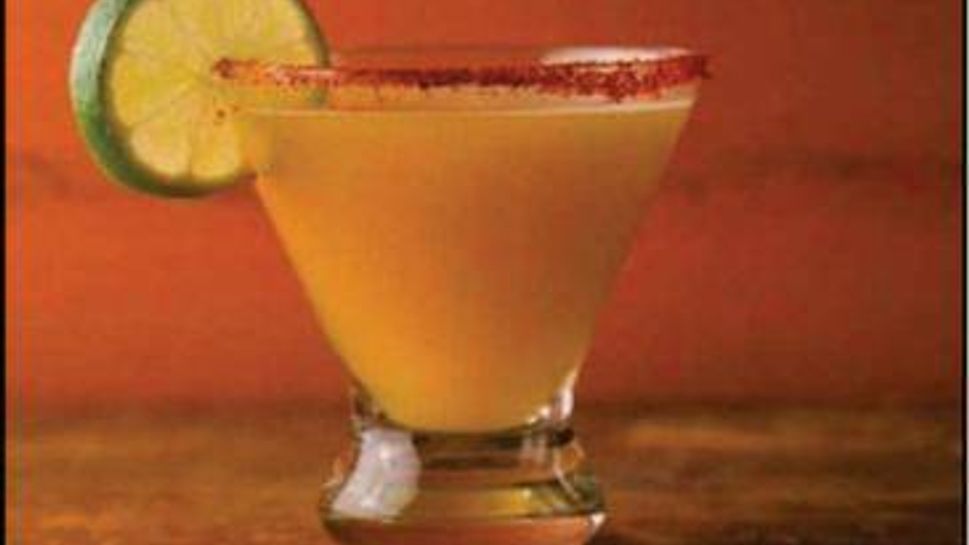 Courtesy of Battman Studios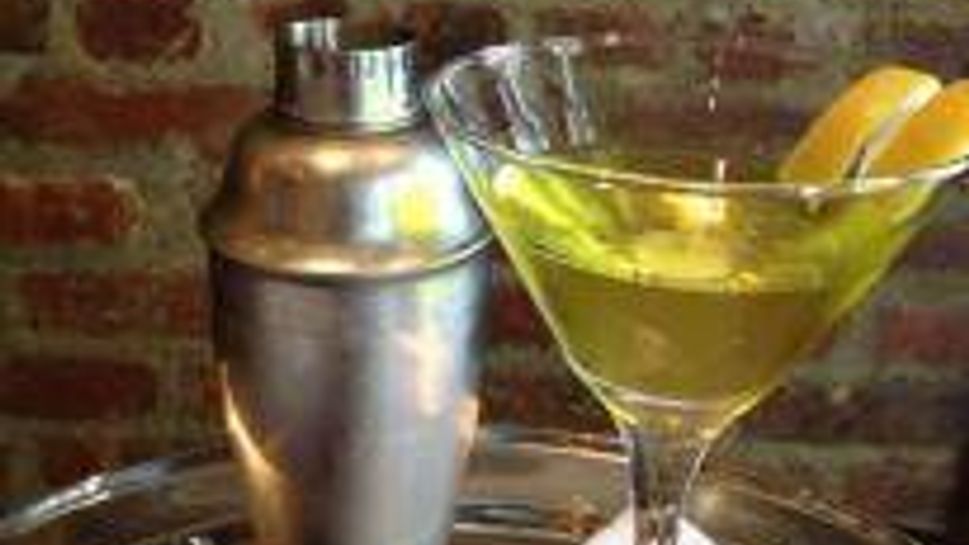 Photo by Barbara Eliaas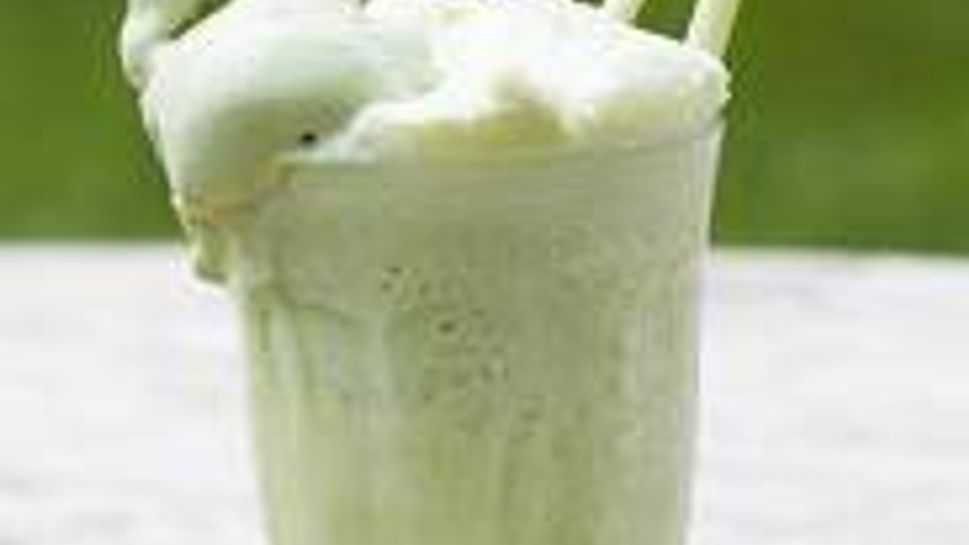 Courtesy of Battman Studios
Green Tea Ginger Beer Float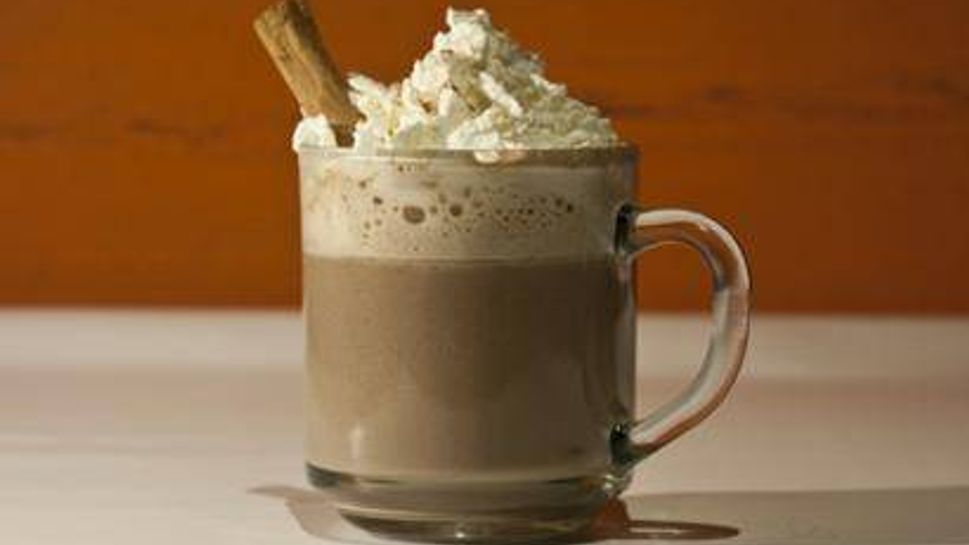 Courtesy of Battman Studios
Mexican Hot Chocolate with Mezcal Whipped Cream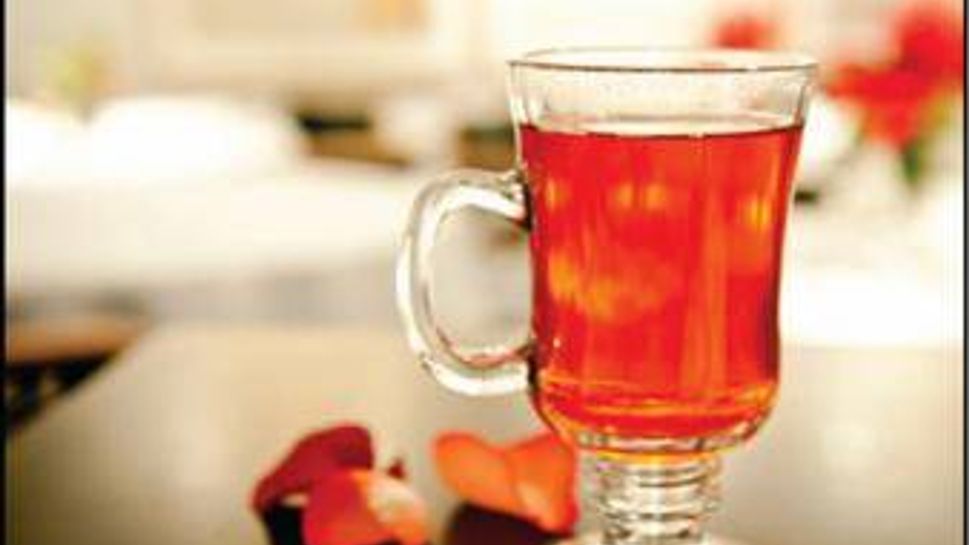 Courtesy of Gabi Porter/Hanna Lee Communications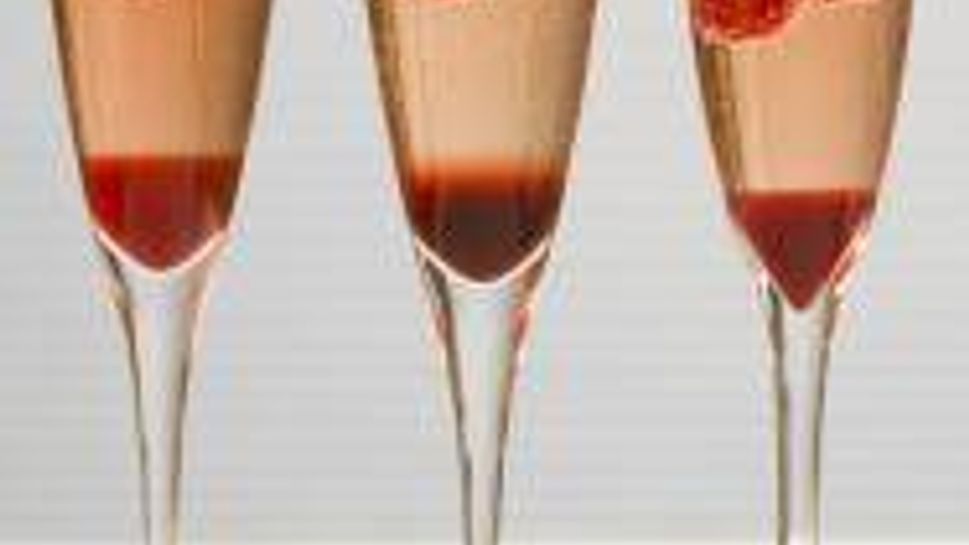 Courtesy of Battman Studios
Raspberry Champagne Cordial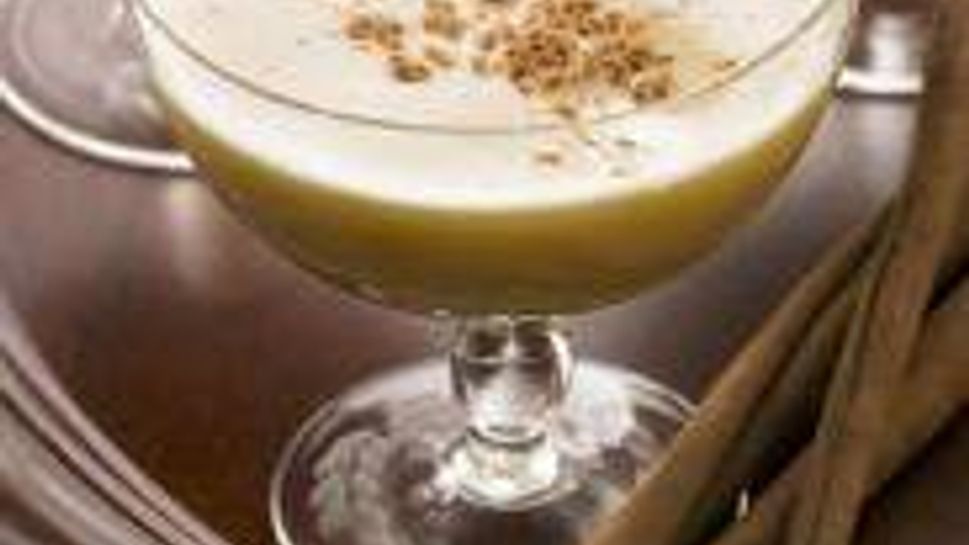 Courtesy of David Kressler from "The Essential Cocktail" (Random House)
General Harrison's Eggnog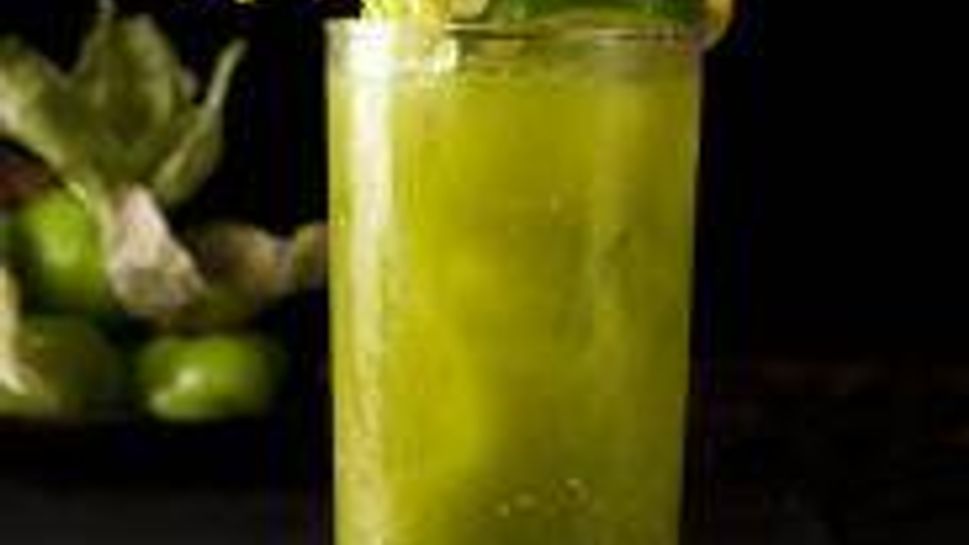 Courtesy of Battman Studios
Cocoa for Santa? Ho-ho-hum. It's been years since you left hot chocolate and a plate of cookies out for that guy in the red suit. With the arrival of the holidays, and with your kids probably on their own, why not celebrate with some decidedly grown-up cheer?
 
There are several easy ways to add sparkle to your parties without adding too much booze: Ice cubes made with peach schnapps punch up the punch or Bellinis (peach nectar is a great non-alcoholic sub), or try bourbon-laced apple cider with a cinnamon swizzle stick, or a little Bailey's Irish Cream stirred into the eggnog. For brunch, try a shot of sea salt caramel vodka in a banana smoothie.
 
Cordials, Syrups and Spices
 
An ounce or ounce and a half (a jigger) of Grand Marnier, brandy, Port or sherry per drink adds a nice sizzle without getting guests too buzzed. For Mexican Hot Chocolate, add a little Kahlúa or Mezcal into the whipped cream. And for floats, pour two or three tablespoons of sake into each glass of Asian-inspired Green Tea Ice Cream and Ginger Beer Float.
 
A good, prudent rule of thumb is one part alcohol to nine parts of other liquids, suggests Patrick O'Sullivan, a New York–based bar and restaurant consultant.
 
Mulled wines like glühwein, made with red or white wine or hard cider, are a holiday staple throughout Northern Europe. Because additional flavorings mask a wine's taste, save your premier grand cru and use modestly priced bottles. Even non-alcoholic wines, when simmered with spices and fruit, are festive.
 
Syrups and juices lift colors and flavor. For a glamorous but reduced-alcohol sparkler, add sweetened raspberry tea syrup to Champagne for a three-tiered cordial. Conversely, to fortify mulled wine, steep Campari (24 percent alcohol) and a little rum (40 percent alcohol) in spiced white wine for a Red Hot Ruby.
 
Holiday Touches
 
Along with the seasonal decorations in your home, like mistletoe and garlands of holly, you can dress up your holiday drinks. Wow guests with passionfruit margaritas rimmed with red colored salt. Put a Mexican spin on a go-to favorite like Bloody Marys by using tomatillos and a serrano chile. Maybe serve a tray of both tomato and tomatillo-based drinks. Or garnish a cocktail of Sprite, peppermint schnapps and Crème de Cacao with candy canes.
 
One of the most beautiful and sophisticated martinis — as gorgeous as a canary diamond —is made with saffron vodka. Find it at high-end liquor stores specializing in vodka, or make your own saffron vodka.
(MORE: Thanksgiving Recipes Filled With Holiday Spirits)
 
Mexican Hot Chocolate With Mezcal Whipped Cream
Ivy Stark, Corporate Chef, Dos Caminos restaurants, New York City  
Serves 4
 
2 cups whole milk
1/4 teaspoon ground cinnamon
1 stick cinnamon, plus 4 (4-inch) sticks, for garnish
1 (2-inch) strip orange zest
1 ounce semi-sweet chocolate, chopped into small pieces
1/8 teaspoon pure vanilla extract
1 cup sweetened whipped cream, mixed with 2 tablespoons Mezcal (optional)
 
In a heavy saucepan, heat the milk, ground cinnamon, 1 cinnamon stick and orange zest over medium heat until simmering. Add the chocolate and let it melt, stirring occasionally. Remove from the heat, remove the orange zest and stir in the vanilla. Ladle into mugs and serve with a generous dollop of whipped cream. Garnish with a cinnamon stick and serve.
 
General Harrison's Eggnog
Dale DeGroff, New York-based mixologist
Serves 1
 
Mixologist Dale DeGroff's non-alcoholic eggnog recipe, originally from the 1862 edition of Jerry Thomas's How to Mix Drinks, is a single-serving nog-style drink, which makes it unusual and convenient. Because it includes a raw egg, you will have to shake the heck out of it. (Note: Fresh eggs are generally safe, though the National Institutes of Health advises against using them. And pregnant women and immuno-compromised people should avoid them.) 
6 ounces fresh apple cider
1 large egg
1 1/2 teaspoons sugar
1 1/2 ounces bourbon (optional)
Pinch ground cinnamon, for garnish
Assemble the cider, egg, sugar and optional bourbon in a cocktail shaker with ice. Shake very well to completely emulsify the egg. Strain over ice into a large goblet and top with the pinch of ground cinnamon.
 
Green Tea Ginger Beer Float
Adapted by Joanna Pruess from Sam Mason's recipe in The Tea Cookbook
Serves 4
 
1 to 2 pints green tea ice cream
8 tablespoons chilled sake
4 stalks fresh lemongrass, trimmed and coarse outer leaves removed
2 bottles Stewart's Ginger Beer (or other craft ginger beer), chilled, available at specialty food stores 
 
Add 2 scoops of ice cream to each of 4 tall glasses. Add 2 tablespoons sake to each, pour the ginger beer over the ice cream, garnish with the lemongrass and serve.
 
Raspberry Champagne Cordial
Joanna Pruess
Serves 6
 
1 1/2 tablespoons raspberry tea leaves or 6 tea bags
2 tablespoons sugar
1 (750 ml) bottle Champagne or sparkling wine, chilled  
12 to 18 fresh raspberries
 
Bring 1⁄2 cup of water just to a boil. Stir in the tea leaves and sugar, and steep for 3 to 4 minutes. Strain the liquid into a small glass measuring cup, pressing to extract as much liquid as possible, and refrigerate until cold. Pour the Champagne into 6 flutes. Slightly tipping each glass, carefully pour about 1 1/2 tablespoons of the chilled tea down the interior side of each flute. Add 2 to 3 raspberries to each and serve.
 
Red Hot Ruby
Michael Flannery, New York-based mixologist  
Serves 6
 
3 cups medium-dry white wine
3 tablespoons sugar
4 cloves
2 star anise
1/8 teaspoon ground allspice
1/2 cup each Campari and dark rum
6 cinnamon sticks
 
In a large saucepan, simmer the white wine, sugar and spices over medium heat until the sugar melts. Don't boil. Stir in the Campari and rum, remove from the heat and steep for 20 to 30 minutes. Ladle into heatproof glass mugs and serve with a cinnamon stick in each.
 
Passion Fruit Margarita
Ivy Stark, Corporate Chef, Dos Caminos restaurants, New York City  
Serves 8
 
3 cups passion fruit juice
Juice of 4 limes
2 1/2 cups reposado tequila (or another light tequila) or 1/2 cup white grape juice
Grand Marnier or fresh lime juice mixed with a splash of club soda
Red Margarita salt, for the edges
8 lime slices, for garnish
 
Combine all the ingredients and stir well. Refrigerate until ready to use. Add salt around the edge of each glass. Pour into a cocktail shaker with ice and shake vigorously to combine. Strain into margarita glasses over ice and garnish each glass with a slice of lime.
 
Green Bloody Mary
Ivy Stark, Corporate Chef, Dos Caminos restaurants, New York City  
Serves 6
 
6 ounces homemade or purchased Chile Vodka (recipe follows)
2 1/2 pounds ripe tomatillos, husked and chopped
1 pound cucumbers, peeled, seeded, and diced
1/4 cup packed, torn fresh basil leaves
1 serrano chile, seeds and membranes removed (if desired to reduce heat), chopped
1 teaspoon Worcestershire sauce
1 teaspoon Valentina sauce
1/2 teaspoon sea salt
1/4 teaspoon freshly ground black pepper
Finely chopped small celery leaves, plus 6 small whole leaves, for garnish
Make the Chile Vodka (below) or buy it.
Combine the tomatillos, cucumbers, basil leaves, serrano chile, Worcestershire and Valentina sauces, salt and pepper in a food processor and purée until smooth. Divide the liquid among 6 tall glasses filled with crushed ice. Pour 1 ounce of Chile Vodka in each glass. Sprinkle with chopped celery leaves and garnish with 1 whole celery leaf.
Chile Vodka
1 (750-ml) bottle vodka
10 serrano or jalapeño peppers (or to taste), cut in half
 
Combine the vodka and chile peppers in a bottle and put it in the freezer for at least 2 days before using.
 
Saffron Martini
Parvez Eliaas, owner, Shalezeh restaurant, New York City 
Serves 1
 
4 ounces saffron vodka
2 dashes extra dry vermouth
Lemon zest, to garnish
Saffron, to garnish (optional)
 
Add ice to a martini shaker, pour in the vodka and vermouth, shake well and pour into a chilled martini glass. Serve garnished with lemon zest. If desired, add a small pinch of saffron.
 
Basic Bar Equipment
Tools:
Bottle opener/can opener/bottle sealers
Corkscrew
Cutting board(s)
Coasters/cocktail napkins
Cocktail shaker
Cotton dishcloths and towels
Electric blender
Ice bucket/tongs/ice cream scooper
Jigger/measuring cups and spoons
Juice squeezer/reamer
Long bar spoon
Sharp paring knife
Spices/swizzle sticks/decorations
Spice grater/citrus zester
Small strainer
Tall glass for mixing
Glasses:
Champagne flutes
Glass or ceramic mugs
Highball and double old-fashioned glasses
Martini glasses
Wine goblets
Joanna Pruess is the creator of the New Jersey-based Cookingstudio in Kings Supermarkets. Many of the more than 15,000 students who have attended the school were children. Joanna taught several classes for them, and also taught her own three kids to cook.