Best National Parks for Spotting Wildlife
Animals are abundant in these scenic locations
(Editor's Note: This story is part of a partnership between Next Avenue and Nature: American Spring LIVE. Visit PBS.org for previously broadcast episodes.)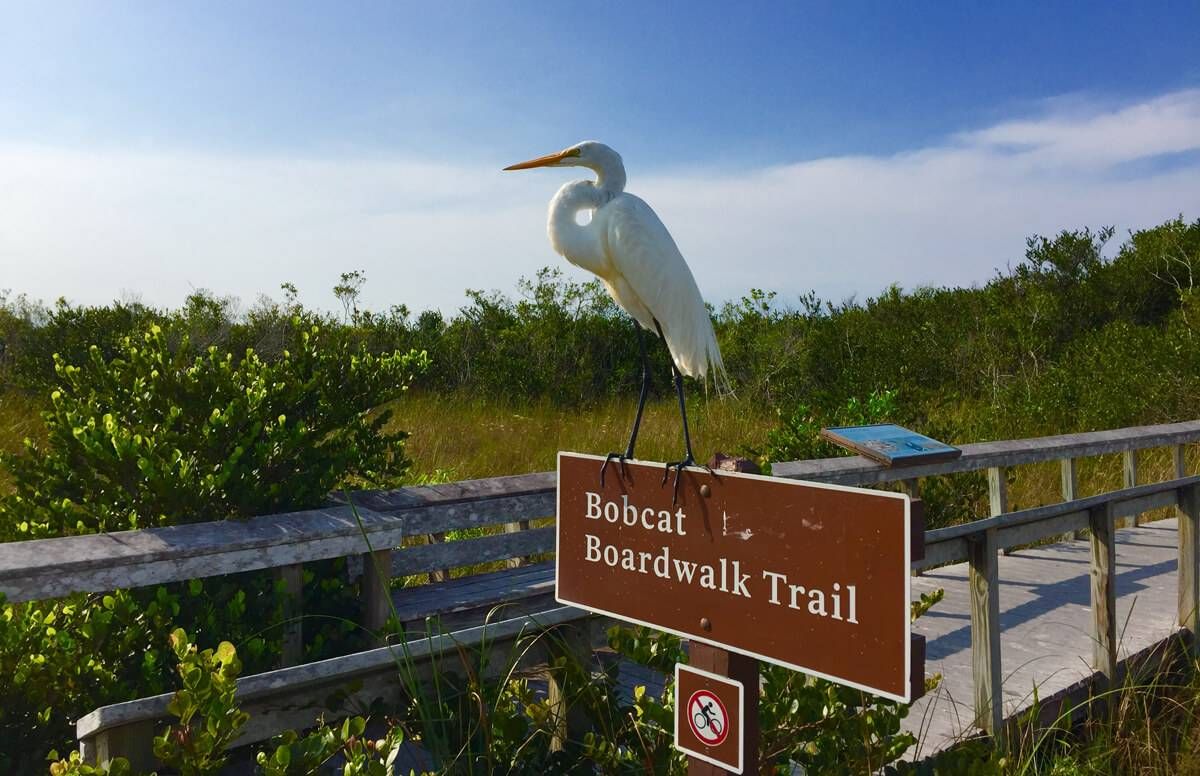 One of the most memorable parts of visiting a national park is witnessing the wildlife, whether a moose, great blue heron or wild horse.
You may not have the time, interest or ability to hike through the backcountry to stumble upon black bears or trek up mountains to see bighorn sheep. And spending hours in well-traveled areas of the park searching in vain for elk, alligator or manatees can feel downright frustrating. Fortunately, certain parks are known for producing more "wow" moments, because the wildlife there isn't so elusive.
If you're eager to spot animals from your car, short hiking paths or boats, consider national parks like these five, where the wildlife is typically more accessible to the casual traveler:
Yellowstone National Park
Yellowstone, America's first national park, is the crown jewel of the National Park system. Not only can you see iconic wonders like the Old Faithful geyser, you may spot a moose, elk or the occasional bear from your car, and herds of bison sometimes stop traffic as they meander across roadways.
"Although we can't guarantee that visitors will see wildlife, chances are high that they will," says Linda Veress, public information specialist for Yellowstone National Park. "Animals have over 3,000 square miles of habitat available to them, so seeing them usually involves both luck and timing."
Which animals you may see depends upon the season and the time of day. They're more visible during morning or evening, when they're searching for food.
"Take a drive in the early morning and evening hours," Veress says. "Visitor centers can provide information on the best places to see animals."
Everglades National Park
This marshy wilderness, covering 1.5 million acres of south Florida, is teeming with herons, ibises, cranes, turtles, alligators, manatees and other creatures.
"The Everglades rewards those who get out of the car at the visitor centers or on the park's short trails," says Allyson Gantt, acting chief of public affairs at Everglades National Park. "Sometimes you get great glimpses of birds and alligators while driving in, or even on your approach to, the park."
Head for water during the dry season (December to April); you're bound to see animals congregating there.
"Wildlife spreads out when the Everglades is wet, from as early as May through November, and then starts to concentrate as water levels drop during the winter," Gantt says. "The Shark Valley area and the Anhinga Trail are the most popular because these areas stay wet most of the year."
If you have time for a boat tour at Flamingo or Everglades City, you're likely to spot different creatures.
"It's possible to see osprey, white pelicans, shore birds and sometimes dolphins and manatee," Gantt says.
Assateague Island National Seashore
Folks who grew up reading Misty of Chincoteague often travel to Assateague Island in Maryland to glimpse wild horses like the ones in the classic children's book. The horses have free reign of the park, and they're often spotted munching grass along the roadways or traipsing along a sandy beach.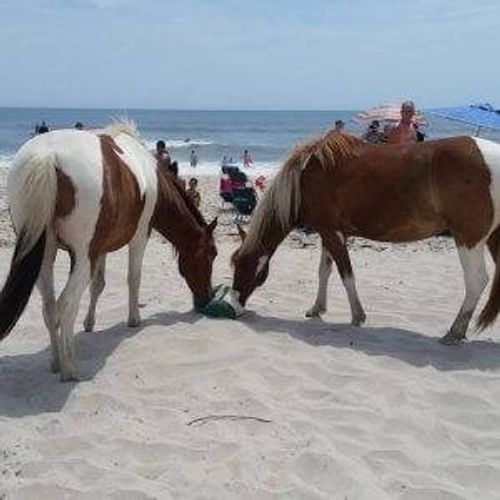 "There are about five miles of park roads to travel by car, and there are three short half-mile nature trails through Assateague's main habitats," says Liz Davis, chief of interpretation and education for Assateague Island National Seashore. "Wild horses, sika elk, white-tailed deer and birds may be easily viewed."
People see dolphins, deer and raccoons year-round within the park. More than 300 species of birds migrate through the area annually, including songbirds, brown pelicans or raptors. If you head to the beach at night, look for shimmery white ghost crabs scurrying across the sand.
"Ghost crabs are abundant and active after dark during the warm season," Davis says.
Rocky Mountain National Park
Some of the tallest mountains in the continental U.S. are in this scenic national park in northern Colorado. The snow-capped peaks and sweeping vistas draw visitors, but so do the abundant animals.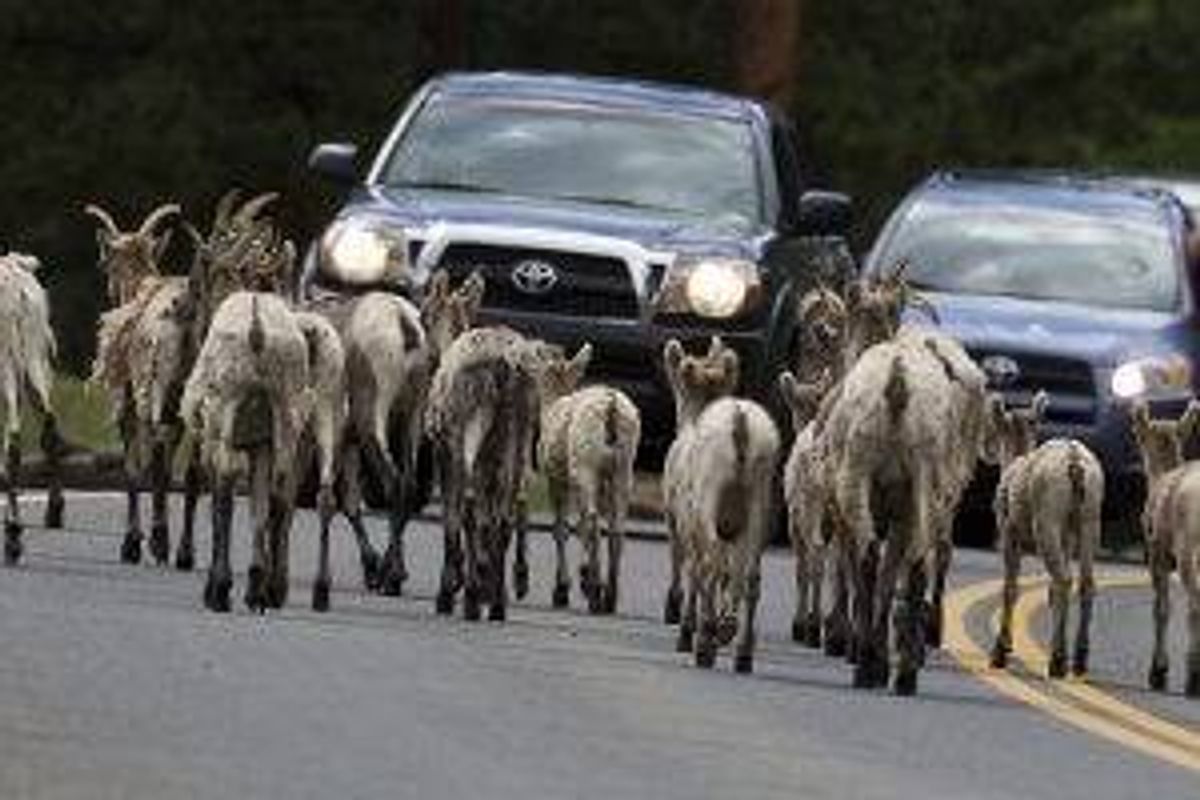 "The top three reasons that people visit the park are for the scenic grandeur, watchable wildlife and amazing recreational opportunities," says Kyle Patterson, public affairs officer for Rocky Mountain National Park. "The park has over 60 mammals and more than 250 bird species, [and] wildlife are often spotted near roadways."
Bird lovers will do best during warmer months.
"There are more diversity of birds during the spring and summer, when migratory birds call the park their summer home," Patterson says. "Raptor species abound in the park, with numerous species of hawks, owls and peregrine falcons."
Mule deer are commonly sighted, but it's possible to see other wildlife, depending on the season and your location.
"There are more opportunities to see moose on the west side of the park, near the Colorado River," Patterson says. "During the spring, you may be fortunate to see bighorn sheep near Sheep Lakes. [And] every autumn, elk descend from the high country to montane meadows for the annual breeding season. People come from all over the country to view the elk rut."
Big Bend National Park
The Chihuahuan Desert is home to a wide variety of birds, mammals and lizards in this national park in western Texas, which encompasses more than 800,000 acres.
"There are many species here, some found nowhere else in the United States," says Tom VandenBerg, chief of interpretation at Big Bend National Park. "In fact, the park is home to more species of birds, butterflies, bats, scorpions, ants, reptiles and cactus than any other unit in the National Park Service."
Early risers are most likely to see animals.
"Most wildlife is active early and lays low during the heat of the day and evening," VandenBerg says. "Creatures to watch for while driving include roadrunners, cactus wrens, turkey vultures, red-tail hawks, black-tailed jackrabbits, mule deer, javelina and sometimes even black bear."
Look for wildlife at Dugout Wells, the Sam Nail Ranch or along the Rio Grande, because animals are drawn to water. Scenic desert areas may provide glimpses of wildlife, too.
"I would recommend a drive into the Chisos Basin area and a full day along the Ross Maxwell Scenic Drive," VandenBerg says. "Getting out of the car, even for a short while, will allow you to soak in the sights, smells and sounds of the Chihuahuan Desert."