The Best New Year's Move for Your Money
Here are five ways to make a Financial Health Day pay off
Financial resolutions are largely a younger person's sport, according to a recent survey by Fidelity Investments. Fewer than one in three boomers say they've made a money-related pledge for 2018, vs. 41 percent of Gen Xers and roughly half of Millennials — worn down, perhaps, by years of experience with self-improvement promises not kept.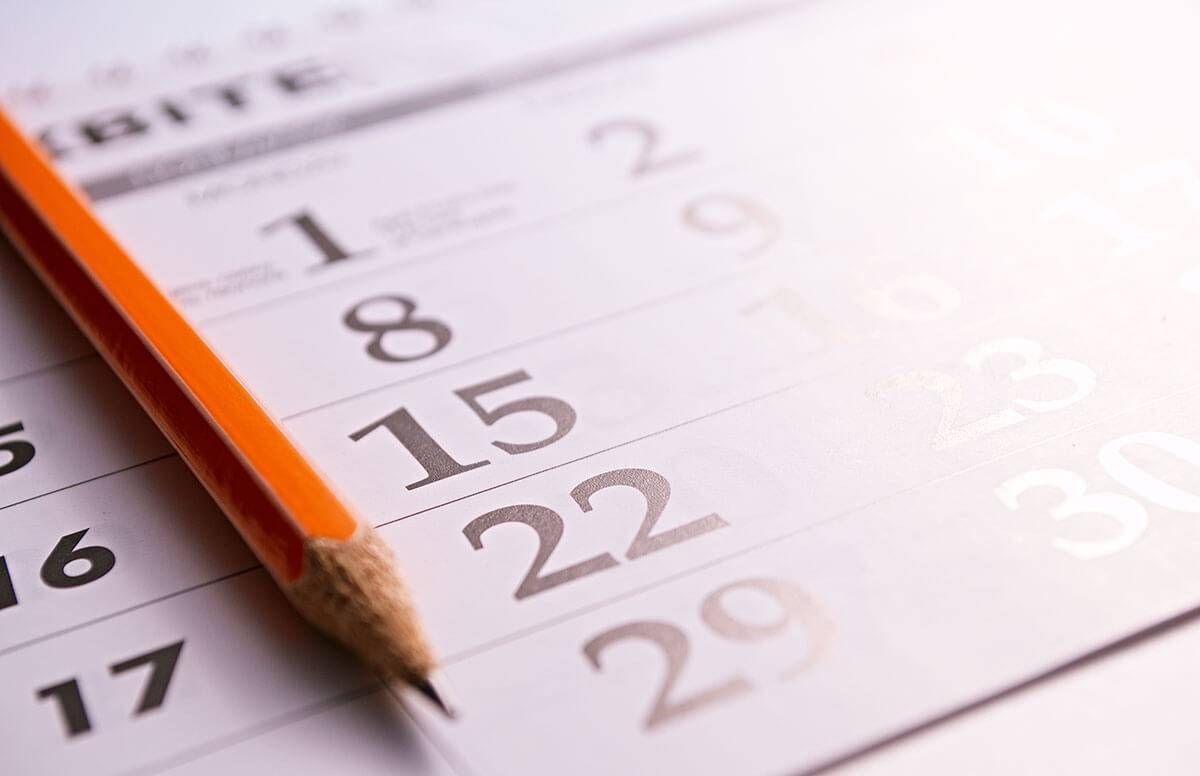 I don't make resolutions anymore either, though I'm still a sucker for the whole New Year, New You mindset. What I did instead to start 2018 off on the right foot financially is something better, I think: I took a Financial Health Day, a full eight hours devoted to important money chores that I ordinarily can never find time for.
I think you might want to do this, too — to prosper in the year ahead — and I'll show you how momentarily.
For my Financial Health Day, I sorted out rejected health insurance claims, shopped for less expensive policies, automated my emergency savings, did a variety of smaller tasks and saved myself a bundle of money in the process.
It's a concept that's starting to catch on.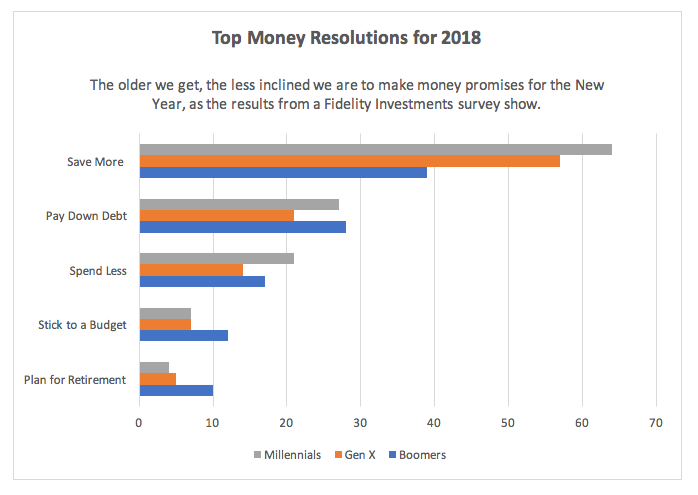 SunTrust Banks, for instance, offers a Financial Health Day to its employees. Once a year, staffers get a paid day off to deal with personal money matters, says Brian Ford, who heads SunTrust's financial wellness initiative (used by 70 companies). Ford took his Financial Health Day to automate financial accounts, help his parents with an estate plan and open checking accounts for his teenage children.
"Employees, from the CEO on down, talk about taking the day and what they've done with it like it's a badge of honor," he says.
If you can, it's best to take your Financial Health Day during the work week, since some tasks will involve talking with money pros during regular business hours. Weekends and holidays are supposed to be your time off and they're already filled with other things you want to do. The concept of a Financial Health Day is to not rob you of your precious free time.
It's easier to take a Financial Health Day during the work week if you're self-employed and don't need to ask permission from a boss; if you're an employee, you may need to take a personal day to do it. But if you can't, or don't want to, take a personal day and many of your Financial Health Day tasks don't require being done on a weekday, then a weekend or holiday is better than not doing it at all.
Here's my advice for staging a successful Financial Health Day:
Prep for Game Day
A few days in advance of your Financial Health Day, create a prioritized list of the tasks you're hoping to accomplish so you can hit the ground running when the big day arrives.
Not sure what to tackle? Find inspiration in this checklist from New York Times personal finance columnist Ron Lieber, who's been championing the idea of a Financial Health Day for years, or this one from the personal finance site Motley Fool, which sponsors a company-wide Financial Health Day for its employees every year. Or you might try these suggestions from New York City financial adviser and Forbes contributor Shannon McLay, founder of The Financial Gym planning firm.
If an item on your list requires meeting with a financial pro — say, an estate attorney to draw up a will or trusts or a financial planner to assess your retirement readiness — schedule those appointments ahead of time.
And if a task requires sorting through a lot of paperwork first, try to do some of that scut work a day or two in advance. I learned that lesson the hard way, when I spent an hour of my Financial Health Day reconciling health care invoices and insurance claims to figure out which had been filed and paid and which hadn't. That time would've been better spent on the phone with a customer service rep trying to resolve why so many of my family's claims had been rejected.
Score an Easy Win
Frontload your to-do list with a couple of quick, painless tasks that have a clear payoff. This will give you a sense of accomplishment early on and momentum for the harder tasks to come.
I did this by spending my first half hour filling out a raft of paperwork to set myself up in the accounting system of a couple of new clients and then invoicing them for work I'd completed. (See how the Financial Health Day can soon turn into money?)
I also took 20 minutes to unsubscribe from the email list of any store I've ever bought anything from online — 18 in all (I admit sheepishly). The barrage of emails from retailers are a giant distraction during the workday and a constant enticement to buy things I don't need. Out of sight, out of mind equals no money out of wallet.
Other valuable tasks that take a short time to accomplish:
Check your credit score. Many banks and card issuers now provide a free credit score to customers (sometimes, a simple online application is required). If your bank is not among them, you can also get a free score from sites like Credit Sesame or Credit Karma.
Review your credit report. More than one in five consumers has an error on their report, Brookings Institution reports. You're entitled to one free copy of your report a year from each of the three major credit reporting agencies at Annualcreditreport.com and you can get one in minutes.
Negotiate a lower credit card interest rate or a waiver of your card's annual fee. A 2017 CreditCards.com survey found that most credit cardholders who ask to have an annual fee dropped or a rate lowered are successful, but few people make the request. The call should only take about five minutes, estimates Bankrate, which has a script you can use here.
Have a Focal Point
For me, the big event of my Financial Health Day was trying to resolve more than two dozen medical claims for a family member's chronic condition that had been rejected by our health insurer — a whopping $10,000 in all. I'd already talked twice with customer service, which had assured me the claims were cleared for processing, but I continued to get rejection notices.
Three things made this an ideal central focus for my Financial Health Day: 1) I needed to talk with the customer service department during regular business hours and it was likely to be a lengthy call. 2) There was a large amount of money involved and a deadline for claiming it — in this case, six months from the notice of rejection to file an appeal, if needed. 3) After talking with customer service, I'd need a big chunk of time to refile the rejected claims.
"Take advantage of the time block you have to focus on things that require more planning and concentration than you usually have available," Ford advises.
Include Something Fun
There aren't a lot of laughs in a day dedicated to getting your finances on track, which can make it tough to stick with this activity for several hours. That's why I suggest including at least one activity to break up the day that feels like a reward.
Buy yourself something online with that gift card you've been hanging onto for forever (a tidbit to drop at your next party: $1 billion worth of gift cards go unclaimed every year). Or exchange a gift card you received over the holidays for a store you hate with cool cash through a gift-card marketplace. Got any frequent flyer miles due to expire? Use them to subscribe to a few magazines or, better yet, book your next vacation.
I took my Financial Health Day on December 30, which meant I had only one day left to get "free" eyeglasses through my vision plan or I'd lose the benefit for 2017. So at lunchtime, I went to an optician and picked up two pairs of fashionable readers, the perfect complement to the three-to-a-pack kind I usually get at Costco for $20. The new ones make me happy.
Treat Your Financial Health Day As a Kickoff
There's a good chance you'll get to the end of your Financial Health Day without completing all the items on your list. It's okay.
I barely made a dent scouting out cheaper alternatives to COBRA on the California health care exchange for my daughter who's in grad school in Los Angeles. And I didn't even get to start investigating the retiree health care benefits I'm entitled to from a former employer, as I'd intended.
SunTrust's Ford cautions against focusing on what you didn't do on your Financial Health Day rather than on what you did. "The real goal is to get yourself moving in the right direction," he says. "As long as you made headway, feel good about what you accomplished."
Something else to feel good about? How much newfound money you may wind up with after the day is over.
I figure that, between my refiled health care claims and other tasks, my Financial Health Day will put an extra 10 grand in my pocket, maybe more. Not a bad way to kick off the New Year.
Diane Harris
is an award-winning financial journalist and financial wellness advocate. She is the former editor-in-chief of Money magazine, the first woman to hold the top job, and covered virtually every aspect of personal finance during her 22 years there. She is writing a book on financial wellness and launching a related coaching and consulting business. Follow her on Twitter @dianeharris.
Read More