The Best of Next Avenue: Essential Advice for Dealing With Your Parents' Stuff
5 useful stories for the stress of inheriting property and possessions
Many Next Avenue readers are, or will be, stressed, worried and anxious figuring out what to do with their parents' stuff. We know this because our 2017 story, "Sorry, Nobody Wants Your Parents' Stuff" is our most-read, most-shared piece. And it led to a flood of reader responses with their experiences and advice regarding property and possessions inherited from parents.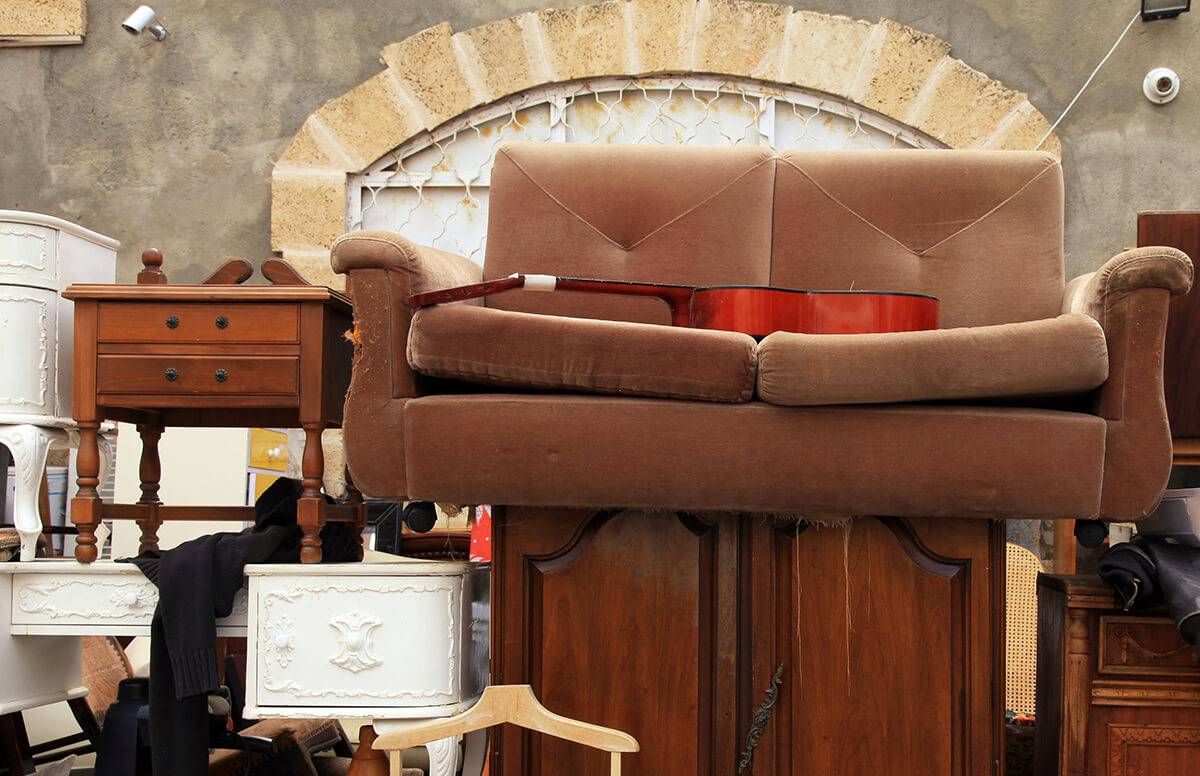 That's why we've pulled together below our best stories about "your parents' stuff" — a vital resource with smart, practical tips from experts. We hope these five stories will be useful for you, or for you to share with friends or loved ones who are looking for assistance. And we invite you to offer your comments and advice about "your parents' stuff" on the Next Avenue Facebook page.
"Sorry, Nobody Wants Your Parents' Stuff" — Next Avenue's Money channel editor Richard Eisenberg published this article shortly after his father died. When he and his sister tried to find buyers or charities who'd want some of their parents' possessions, they had little luck. In this story, experts offer practical advice to others in a similar circumstance.
"What You Said About Nobody Wants Your Parents' Stuff" — In response to Eisenberg's story, here's what Next Avenue readers recommended people do if they inherit their parents' stuff. Plus: their advice how to prevent the stuff you own from one day becoming a burden to your family.
"How to Know If Your Parents' Stuff Has Value" — Roger Schrenk and Chris Fultz, co-founders and owners of Nova Liquidation, shared their wisdom on determining the value of furniture, silver, coins, art, rugs, china and glassware.
"What Baby Boomers Should Do About All Their Stuff" —Laura H. Gilbert, author of The Stories We Leave Behind, recommends taking a legacy-based approach to items you inherit or ones you may want your loved ones to inherit from you.
"What to Do When You Inherit a House" — Real estate professionals Doug Myers and Kes Stadler provide a four-point plan to avoid making big mistakes when you inherit a house from your parents.
'Your Parents' Stuff' Advice From Readers
Here are four tips from Next Avenue readers:
Cynthia Broze: My family had large Christmas gatherings every year at my grandparents house. My grandmother used her china, that she saved hard for, at these gatherings. When she died she left it to me and I kept it for 30 years … I emailed to all nieces, her great grandkids, cousins, etc., saying … Hey remember that china? I split it up between many who were happy to take a plate, cup or setting.
Julie Popovic: Please call your locally owned antique shops or vintage stores first. Small businesses like these often will come in and buy many things you think are worthless.
Diane DiVittorio Strauss: When my mom moved out of her large house into an apartment, I made a quick FREE sign with a board, a pole and stick-on letters. I posted it outside near the road and every day I put a small pile of things that normally would have been discarded. It was so much fun to stand by the window and watch neighbors and passersby "go shopping" in our free pile! Young families took our scrap lumber, guys in pickup trucks took the ladders and handcarts, all the gardening supplies were scooped up, etc, etc. This was much better than hauling it all to the dump.
Marleen Allen Varner: In some communities there are organizations which can use some furniture when setting up homes for formerly homeless folks.
The 5 Next Avenue Stories About Your Parents' Stuff:
Sorry, Nobody Wants Your Parents' Stuff
What You Said About Nobody Wants Your Parents' Stuff
How to Know If Your Parents' Stuff Has Value
What Baby Boomers Should Do About All Their Stuff