Best Places Lists: Who Can You Trust?
The 4 questions you should answer when sizing up these rankings
And the best place to live in America is… McKinney, Texas (says Money magazine)! No, it's Madison, Wisc. (says Livability.com and NerdWallet)! No, it's Newton, Mass. (says 24/7 Wall Street)!
 
They can't all be right? Or can they? Or is it just possible that none are right — for what matters to you?
 
The new Money "Best Places to Live in America" ranking came out this morning and is sure to generate lots of chatter on TV, radio, in social media and around the nation's offices and kitchen tables. It always does. (This would be a good place to mention that I created and wrote Money's first "Best Places" and edited subsequent ones for years when I worked there.)
(MORE: Best Cities for Boomers to Preretire)
 
4 Lists With Many Different 'Best Places'
And it seems that "best places" lists have now become a fall staple, just as much as the new TV season and football. The Livability.com, NerdWallet, and 24/7 Wall Street lists all came out within recent weeks. I'll list the Top 10 of each at the end of this post.
 
The strange thing is, even though these media outlets say they're doing the same thing — selecting America's top places to live — for the most part, their lists are wildly different. As Livability.com says: "Making a Best Places to Live list is part art and part science."
 
The reasons behind the differences are why you need to answer four questions whenever one of these lists comes out, especially if you're considering using them to help decide where to relocate:
 
1. Which places are included in the rankings? Seems obvious, maybe, but the answer is, I think, the chief distinguishing factor from one list to another. And, strangely, Money uses a vastly different group of places to rank from year to year.
 
Money's 2014 list of America's Top 50 places looked only at U.S. cities with populations of 50,000 to 300,000, which is why you won't find places like New York City or Seattle on it (though you will find suburbs Clarkstown, N.Y. and Kirkland, Wash.). But don't try comparing this year's list with last year's; in alternate years, Money ranks small towns with populations between 10,000 and 50,000.
(MORE: Best Neighborhoods for Empty Nesters)
 
Money's newest "best" communities are pretty similar in size to those ranked by Livability.com, which chose its Top 100 from a list of 2,000 small- and mid-size cities (population 20,000 to 350,000).
 
But NerdWallet sized up just the 100 biggest for its "Best Cities for Quality of Life." By contrast, 24/7 Wall Street went small, big and everything in between: It reviewed 550 cities with populations of 65,000 or more (which is why its Top 10 ranges from Irvine, Calif. to Flower Mound, Texas).
 
2. Which places do they leave out? Here's where things can get really squirrelly. You might think that when a ranking lists the best places in a certain size category, every community fitting that criteria could be included. Not necessarily.
 
Some lists won't include more than a preset number of places in the same state or county. So even though there might be a bushel of best places near each other, some won't make the cut due to geography.
(MORE: 10 Best Cities for Getting Older)
 
Money and 24/7 Wall Street limit their final lists to three places per state and one per county; Money also ensures that all major regions are evenly represented.
 
3. What's the criteria and how is it weighted? Once you get past whether a "best places" ranking sizes up places that are as big or as small as you prefer, you need to zero in on the data it uses, and the way it's used, which may also exclude communities.
 
By and large, all these rankings crunch numbers for measures you'd expect: the economy, crime, health care, education, weather and amenities (NerdWallet is the exception, as you'll soon see). But they choose different sources of data, weight them differently and subjectively decide which results aren't good enough to be "best" material.
 
If you don't agree with their methodology, you should ignore their ranking. Here's a brief rundown on each:
 
MONEY starts with 781 small- and medium-sized cities, screens out retirement communities, places with incomes less than 80 percent below the state average, ones where more than 95 percent of residents are of a single race, those with "poor educational scores" and ones located more than an hour from an airport. Then, it omits ones where median incomes are more than 210 percent of the state average and places where the median home price is $1 million or more. Then, it ranks the roughly 100 cities left according to 45 factors in eight categories, giving the most weight to the economy, education and crime, drops out places too near each other and ensures regional representation. Money also visits its top places.
 
24/7 WALL STREET looked at the usual suspects of criteria (giving more weighting to crime, economy, education and housing and less to environment, leisure and infrastructure). As you can see, 24/7 Wall Street's methodology is a lot like Money's. This ranking eliminated communities with, among other things, unemployment rates more than 9.8 percent; crime rates at least 25 percent higher than the national rate; and racial groups making up more than 90 percent of the population and then excluded some that were too near others.
 
LIVABILITY.COM (whose winners were often college towns, such as Madison, Wisc. and Palo Alto, Calif.) collected the standard types of data, but — as its name suggests — added a few interesting "livability" slices and then weighted scores based on a national survey it conducted about factors people said make their communities better places to live and ones they'd consider in selecting another. Among its criteria: ethnic diversity; housing stock diversity; farmers markets; percentage of commuters who don't drive alone; how "walkable" places are and their obesity rates.
 
NERDWALLET focused exclusively on economic factors, weighting each of these equally: hours worked; travel time to work; rent as a percentage of income; percentage of residents with health insurance; percentage with income below the poverty level and the unemployment rate.
 
Even when a ranking's methodology seems sensible, you may find things about it that make you scratch your head (I know I did).
 
For instance, Palo Alto, Calif. — home to Stanford University — is unquestionably a beautiful place with many things going for it. But, Livability.com, with a median home price of $1 million, does it really deserve to be the fifth best place in America to live? I realize many Silicon Valley wunderkinds can afford to buy there, but not most of the rest of us.
 
4. What's not included? Of course, rankings like these can't account for whether you have friends or family in particular locales. And that factor is often key in choosing a place to live. They also aren't best places to retire to — that's a whole other group of lists — so they may not look at things that would matter to you for retirement.
 
The rankings also don't do a great job in evaluating the quality of an area's health care, since that's difficult to do (but, again, is frequently a major factor when deciding where to relocate). Typically, the "best places" health care scores are based on the number of hospitals or doctors, not how good they are.
 
The Top 10 In the 4 'Best Places' Lists
Here are the Top 10 Best Places to Live according to these four new lists:
 
MONEY
McKinney, Texas
Maple Grove, Minn.
Carmel, Ind.
Castle Rock, Colo.
Kirkland, Wash.
Columbia & Ellicott City, Md.
Clarkstown, N.Y.
Ames, Iowa
Rochester Hills, Mich.
Reston, Va.
 
24/7 WALL STREET
Newton, Mass.
Bellevue, Wash.
Mountain View, Calif.
Pleasanton, Calif.
Evanston, Ill.
Irvine, Calif.
Troy, Mich.
Cary, N.C.
Flower Mound, Texas
Johns Creek, Ga.
 
LIVABILITY.COM
Madison, Wisc.
Rochester, Minn.
Arlington, Va.
Boulder, Colo.
Palo Alto, Calif.
Berkeley, Calif.
Santa Clara, Calif.
Missoula, Mont.
Boise, Idaho
Iowa City, Iowa
 
NERDWALLET
Madison, Wisc.
Lincoln, Neb.
Minneapolis, Minn.
St. Paul, Minn.
Omaha, Neb.
Buffalo, N.Y.
Lexington, Ky.
Lubbock, Texas
Fort Wayne, Ind.
Fremont, Calif.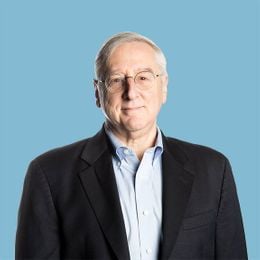 Richard Eisenberg
is the former Senior Web Editor of the Money & Security and Work & Purpose channels of Next Avenue and former Managing Editor for the site. He is the author of "How to Avoid a Mid-Life Financial Crisis" and has been a personal finance editor at Money, Yahoo, Good Housekeeping, and CBS MoneyWatch.
Read More