The Best Places to Retire Abroad in 2015
International Living's new ranking dethrones last year's winner, Panama
Whether your dream is to retire abroad one day or the idea just offers a vicarious thrill, you'll likely want to hear the winners in International Living's just-released "World's Best Retirement Destinations for 2015."
Mixing the latest data on everything from weather to retiree discounts with reports from its network of far-flung correspondents, International Living (a media company specializing in retirement abroad) ranked 25 countries for its annual Global Retirement Index. This year's winner Ecuador nudged out the 2014 champ, Panama.
Why Ecuador Is No. 1 This Year
International Living calls the South American developing country on the Equator, tucked in between Colombia and Peru on the continent's northwest coast, "the perfect location for someone in search of a happy and fulfilling life overseas." Retirees can pick their climate and lifestyle — from being a Pacific beach bum to an Andes mountaineer.
(MORE: 6 Up-and-Coming Places to Retire)
Slow-paced Ecuador, about the size of Arizona, just also took top honors in the Expat Insider 2014 survey of 14,000 expatriates in 160 nations, with the highest ranking of all for "meeting people." And Cuenca, Ecuador was just named the second best place in the world to retire, after the Algarve region of Portugal, by the Live and Invest Overseas site.
Dan Prescher, a former Nebraskan who has lived in the quaint mountain town of Cotacachi, Ecuador with his wife and fellow International Living correspondent Suzan Haskins for six years (they're also co-authors of The International Living Guide to Retiring Overseas on a Budget), says they couldn't imagine living in any other country.
"There's such an incredible bang for the buck," says Prescher, who notes that Ecuador's retiree living costs are about half of America's and that he and his wife don't have a car. For a retired couple in Ecuador, adds Prescher, the average monthly rent is $450 and the average monthly budget is about $1,500 (not including travel or health care costs). People over 65 get discounts on flights originating in Ecuador and up to 50 percent off movies, sporting events and public transportation. A socialized-medicine doctor's visit costs about $10 and you can easily get a restaurant main course for $2.50.
"You can still buy an oceanfront two-bedroom condo for under $100,000," says Prescher. "Although prices are going up because a lot more expats and retirees are moving to Ecuador." Adds Haskins: "When we first moved to our little town, there were about 20 of us expats. Now the number is in the hundreds."
(MORE: How to Retire All Over the World)
But don't expect the conveniences of America. "Some people get here and think it's America light, but it's not — it's Ecuador," says Prescher. "If you have a good sense of humor and like a daily challenge, Ecuador is for you." Adds Haskins: "This is a place for self-starters who don't need canned tomatoes and will make tomato sauce themselves." You also need to speak at least some Spanish, the national language.
The International Living Top 10 List
The rest of the International Living Top 10 retirement havens are a fairly even mix of countries in Central America (three), Europe (three; none on the continent), Asia (two) and South America (two). All are locales where you can "live comfortably, make friends, stay busy, give back," writes International Living Jennifer Stevens in her editor's letter about the rankings.
The Top 10 for 2015 are, in descending order (country descriptions are from International Living):
ECUADOR
Photo courtesy Erica Mills, InternationalLiving.com
Ecuador is the best country in the world to retire to, according to International Living's Annual Global Retirement Index 2015. The country gets top scores in the Buying and Renting and Climate categories and scores high across-the-board in all other categories. Expats are drawn by the low cost of living, perfect climate, the beautiful and diverse landscapes and the favorable retiree benefits.
PANAMA
Photo courtesy Eoin Basset, InternationalLiving.com
Coming in second place in International Living's Retirement Index this year is Panama. When it comes to the "Benefits and Discounts for Retirees" category of the Index, Panama has always ranked at the top with a perfect score of 100. Simply put, no other country in the Index does more for retirees, both local and foreign, offering a host of discounts with its Pensionado visa program.
MEXICO
Photo courtesy InternationalLiving.com
Mexico is the third best country in the world to retire to, according to International Living. Due to its proximity to the U.S., the comforts of home are never far away in Mexico. Established expat havens in communities such as Puerto Vallarta and San Miguel de Allende ease the integration process, while excellent property can still be found for far less than you'd pay in the States.
MALAYSIA
Photo courtesy Eoin Bassett, InternationalLiving.com
Every year, more and more expats are waking up to the amazing opportunities Malaysia has to offer. The country has one of the most robust economies in Asia and this is reflected in the consistently high standard of living available to locals and expats alike. It's just one of many factors that led it to being ranked the highest Asian nation in this year's International Living index.
COSTA RICA
Photo courtesy Erica Mills, InternationalLiving.com
Coming in fifth position in this year's International Living Retirement Index, Costa Rica scores high points across the board, especially in the Integration and Entertainment and Amenities categories. Costa Rica is a hugely popular retirement haven for the climate, neighborly atmosphere, low cost of living, excellent health care, stable democracy and countless ways to have fun.
MALTA AND SPAIN (tied)
Photo courtesy Glynna Prentice, InternationalLiving.com
Tiny Malta enjoys plentiful sunshine year-round, on top of world-class health care (consistently ranked among the Top Five in the world by the World Health Organization) and tasty Mediterranean cuisine. The European island also has one of the lowest crime rates to be found anywhere. All this contributes to make it the sixth best place in the world to retire, according to International Living.
Photo courtesy Nazareen Heazle, InternationalLiving.com
For those seeking sun and affordable living in Europe, Spain remains by far the best option available, evidenced by its standing as one of the highest-ranked European nations in the Index (tied with Malta). Although not as cheap as in most of Latin America, property in Spain is often of a high standard and far better value than in many other European countries. Likewise, Spain's cost of living is lower than what you find in much of Europe.
COLOMBIA
Photo courtesy InternationalLiving.com
For North American retirees heading south, Colombia is becoming an increasingly popular choice. Given all that this diverse country has to offer, it's not difficult to see why. Second only to Ecuador among South American nations in the International Living rankings this year, Colombia has an incredibly low cost of living. According to International Living Colombia correspondent Michael Evans, a couple can live comfortably on just over $1,200-a-month here.
PORTUGAL
Photo courtesy Steenie Harvey, InternationalLiving.com
Portugal's mild climate, its low cost of living and its largely First-World infrastructure make it an increasingly popular European option. English is widely understood, especially in the large cities and — combined with the warm Portuguese hospitality — makes it easy to settle in and feel at home, whether you prefer sophisticated urban environments like Lisbon or one of Portugal's many beach communities.
THAILAND
Photo courtesy Heather Van Deet, InternationalLiving.com
As Asia's appeal to North American expats continues to grow, Thailand has become a popular destination. The country combines the best of authentic Asian cuisine and culture with enough North American influences to help you feel at home. Thriving expat communities already exist in the larger cities, such as Bangkok and Chiang Mai, and resort areas, such as Phuket and Hua Hin.
Panama: Expat Retirees Welcome
Runner-up Panama, a long-time expat haven, scored 100 in International Living's Benefits and Discounts category ranking — mostly for its famed Pensionado visa discount program available to anyone with a pension of over $1,000 a month. The Pensionado visa gives retirees 50 percent off their entertainment expenses, 25 percent off airfare, restaurants, electricity and phone bills and 20 percent off medical services.
It's pretty easy to get back to the U.S. from Panama, and International Living calls it "possibly the friendliest country toward North Americans." Or, as Haskins says: "It's for people who want an easier transition than you might find in Ecuador." Panama editor Jessica Ramesch says the sunny nation also has the fastest Internet and best roads in Central America.
(MORE: 6 Reasons Not to Retire Abroad)
Mexico: A Rising Star
Mexico rose from No. 7 in International Living's rankings last year to No. 3 for 2015. It's also a bargain for retirees; a week's worth of groceries runs $15 to $20 says International Living editor Glynna Prentice. (Expat and MarketWatch.com writer Paul Merriman says his half-year home of San Miguel de Allende, Mexico, may be the best place in the world to retire.)
"Mexico is easy to settle into for Americans," says Prescher. "Even if you haven't been there, you think you know what Mexican food is and mariachi bands. There are more U.S. and Canadian expats in Mexico than in any other country."
Malaysia: English Widely Spoken
Asia's highest-ranking country, exotic Malaysia, got high marks as a place for "fitting in" — there are lots of welcoming Brits and Australian expats and English is widely spoken. (It's a favorite of perpetual travelers Paul and Vicki Terhorst, who've been traversing the world as retirees for 30 years.) The economy of Malaysia is also one of the most robust in Asia, according to International Living, and the living is pretty cheap (a 1,600-square-foot apartment with a pool rents for roughly $850 a month). But Malaysia scored only 76 for climate in the rankings, due to rain and tropical heat.
Spain: A Bargain by European Standards
Warm-weather Spain was tied with Malta as the top-ranked European nation for a variety of reasons. "It's pretty cheap because the economy is in shambles, so that makes it good for retirees with dollars who are on a fixed income," says Prescher. International Living estimates a couple can live on about $2,600-a-month in many Spanish cities. "And Spain is pretty close to the U.S.; you can fly from Madrid or Barcelona to the East Coast pretty quickly and cheaply," says Prescher. But, he notes, Spain doesn't court expat retirees the way, say, Panama does.
The Countries That Weren't Ranked
I was curious why so many countries weren't included in International Living's rankings, places like Australia, Israel, Japan, Germany, much of the Caribbean and all of Scandinavia.
"The cost of living and, for some of those places, the weather," says Haskins. "Most retirees are looking to never drag heavy coats around with them."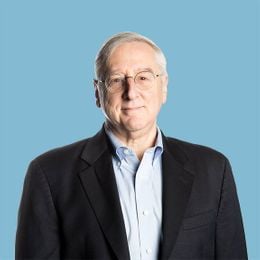 Richard Eisenberg
is the former Senior Web Editor of the Money & Security and Work & Purpose channels of Next Avenue and former Managing Editor for the site. He is the author of "How to Avoid a Mid-Life Financial Crisis" and has been a personal finance editor at Money, Yahoo, Good Housekeeping, and CBS MoneyWatch.
Read More