The Best Tech Gifts for Mother's Day
Need a last-minute idea? These gadgets can make Mom's life easier
This article previously appeared on techplus50.com.
What to get Mom for Mother's Day? These easy-to-use tech gifts have features designed to make her life simpler:
E-reader
The Kindle Paperwhite e-reader from Amazon is lighter than a single paperback, but will let Mom wirelessly download thousands of free and for-purchase books. This newest Kindle features the Bookerly font, which was hand-crafted for faster reading with less eye strain, and it has an adjustable built-in light so she can read comfortably day or night. And the no-glare screen means she can read even in bright sunlight. Available from Amazon.com.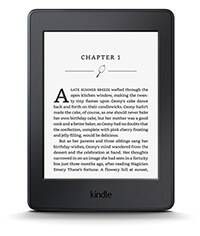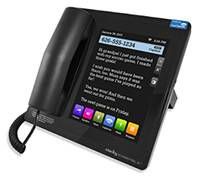 Desk Phone with Captioning
This Clarity ClearCaptions amplified telephone displays a transcript of a phone conversation in real time on a large eight-inch color touchscreen — perfect for the grandmother who's a bit hard of hearing but still prefers talking on the phone. The amplified handset provides loud and clear sound of up to 50 decibels using the same state-of-the-art technology found in high-end hearing aids. Users can have the settings and contact numbers of the phone customized automatically using the built-in ClarityLogic customer support system. Available from Amazon.com.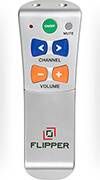 Big-Button Universal Remote
The Flipper Remote is designed to work with all major TVs and cable/satellite boxes. Simply program Mom's remote with her TV, add her favorite settings and let the remote do the rest. The Flipper Remote's easy-to-use buttons make channel-changing a breeze for those who have difficulty finding and pressing smaller buttons. That means she'll never have to search for the right buttons again. Available for $30 on Amazon.com.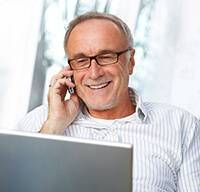 Computer Support
Bask Remote Service provides technology support for anyone struggling to master the ever-growing number of complex devices in today's wired home. Bask is a U.S.-based company staffed by fluent English speakers who are trained to be versatile technology experts. Monthly membership includes Bask's Connect client, antivirus software, and backup services to constantly protect Mom's computer so she can stay connected to family, friends and the world. One-time fixes start at $40 and monthly memberships start at $10.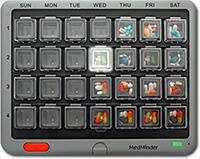 Connected Pill Dispenser
The MedMinder pill dispenser can help Mom stay independent by providing reminders about taking her medications. First the compartment will flash, then the pill dispenser will beep, then she will receive a phone reminder. If she still has not taken her medication, then caregivers are notified via phone, email and/or text message. MedMinder comes in several versions, all with a built-in cellular connection that can even make emergency calls. MedMinder is available by monthly subscriptions starting at $40 a month.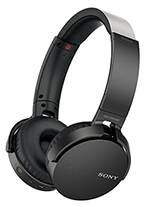 Bluetooth Headphones
Sony Deep Bass Over-Ear Headphones allow Mom to wirelessly connect and stream her favorite television shows so she can hear at a level she likes without disturbing anyone else. Part of Sony's Extra Bass series, these headphones deliver superior-quality sound. With cushioned ear pads, she'll be able to listen in style and comfort and the built-in mic will even let her take hands-free phone calls. Available in black, blue or red for $98 on Amazon.com.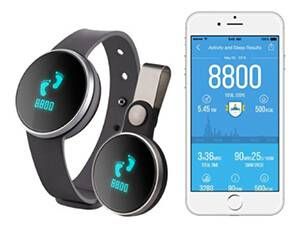 Activity Tracker
Mom can measure and share every step with this wireless iHealth Edge activity and sleep tracker. She'll be able to wear the Edge on her wrist or attached to clothing to accurately monitor steps taken, distance traveled and calories burned every day. The Edge can be synced to her iOS or Android smartphone to save data to her secure iHealth account and she'll be able to use the iHealth app to set goals, track trends and share results right from her touchscreen. Available for about $50 on Amazon.com.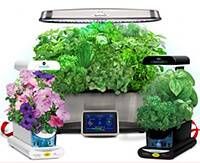 Tabletop Garden
The MiracleGro AeroGarden from Bounty Elite is perfect for the Mom who loves to garden, but can't dig around in the dirt anymore. With room for nine plants and 45 Watts of LED Lighting, the AeroGarden comes with an herbs seed kit and has an easy-to-use Control Panel with an interactive LCD display that utilizes on-screen prompts to guide gardeners from set up to harvest. Mom will be able to simply insert the seed pods in the garden, add water and plant food, and then watch it grow. Available from MiracleGro for $380.

Immersion Blender
The Electrolux Masterpiece Immersion Hand Blender will save the mom who likes to cook time and effort by blending right in a pot or bowl. And with the included accessories, it can also function like a mini-food processor or hand mixer. It comes with its own stand, so it can live on a countertop and will never be out of reach. It has an ergonomic, easy-to-grip handle and conveniently located buttons for variable speed control and one-button turbo boost. It's also dishwasher safe for easy clean-up. Available for $208 on Amazon.com.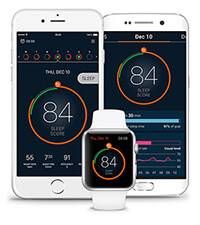 Sleep Tracker
The Beddit 2.0 sleep tracker makes any bed a smart bed. Simply place the Beddit sensor strip on a mattress under the bed sheet and the device will send sleep data to a paired smartphone. It can track time in bed, time asleep and awake, sleep cycles and sleep patterns, resting heart rate, breathing frequency, and snoring. In the morning, Beddit will help Mom understand how well she slept and offer suggestions on how to improve her sleep. Available for $150 at Amazon.com.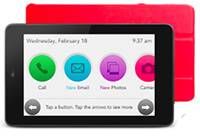 GrandPad Tablet Computer
Specifically designed for older adults, the grandPad is a simple and secure tablet that makes it easy for grandparents to connect with family and friends. The tablet comes pre-loaded with large-button access to video calling, spam-free email, camera, family photos and more. With the grandPad, Mom will be able to play games, check the weather, listen to music, and send voice emails. $60/month membership includes insurance, support and training.

Big-Button Flip Phone
Thoughtfully designed for no-hassle daily use, the Jitterbug Flip phone takes simplicity to the next level with features like big buttons, simple "Yes" and "No" navigation, a backlit keypad and a powerful speaker for clear conversations. A convenient built-in camera makes it easy to capture and share every special moment holds more than 1,000 photos. With plans as low as $15 per month, staying in touch with family and friends will be easier than ever. From the large buttons to the easy-to-use interface, the Jitterbug Flip was engineered with simplicity in mind. Available for $75 from Amazon.com.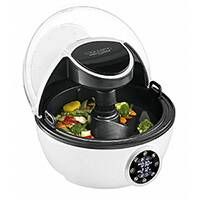 Robotic Cooker
This 10-in-1 Gourmia GCR1700 cooking machine can grill, bake, steam, saute, pan fry, stew, stir fry, slow cook, roast or make sauces — all a la robot. The auto-circulating system seamlessly moves air throughout the device for an even, perfect cook. And breakthrough technology will allow Mom to step away from virtually any food and return for delicious results. The exclusive hands-free stirrer eliminates the need for mixing and stirring and is a first on the market for home cooks. The cook robot also features an easy-to-read display for time and temperature, clear view lid, and dishwasher safe auto-stir spatulas. Available for $80 on Amazon.com.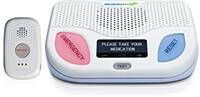 Medication Reminder System
Mom will always be able to reach help in an emergency with the MobileHelp  medical alert system, which includes a U.S.-based 24/7 emergency monitoring system, cellular base station with lighted display, access for family and caregivers, two waterproof wrist buttons or neck pendants and more. Plans start at about $40 a month.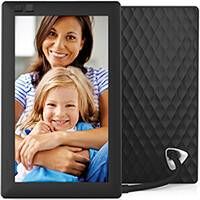 Digital Photo Frame
Share precious photos with the mom who wants to stay connected but isn't interested in online photo sharing. Set up the Nixplay digital frame in her home and you'll be able to create a personal photo playlist for her right from your phone. Access all of your photos from Facebook, Dropbox, Flickr, or Picasa and upload them safely and securely to Nixplay's online cloud storage. They'll play right in the frame without lifting a finger. It's the ultimate wireless solution — no more memory sticks or cards. This frame features a high-res 10-inch display encased in an elegant frame with several color options available. Available for $180 on Amazon.com.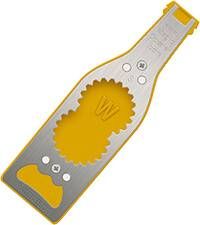 Easy-to-Use Bottle and Can Opener
If your mom struggles to open bottles or flip top cans, she's going to love this inexpensive gadget. The magicOpener easily opens almost all bottles with a simple twist. It's easy to grab without struggling or hurting arthritic hands. And when she's done, it magnetically adheres to the refrigerator so she'll always know where to find it. Several models are available at Amazon.com beginning at about $20.
Gary Kaye
M. Kaye is the Founder and Chief Content Officer of Tech50+, a website focusing on the nexus of technology and the 50+ market. He is an award winning journalist who has been covering hi tech for 35 years at news outlets such as NBC News, ABC News, CNN, Fox Business Network and others.
Read More