What the Best Workplaces for Boomers Have in Common
You'll be surprised to see who made Fortune's cut (and who didn't)
After publishing its list of the 100 Best Workplaces for Millennials and the 20 Best Workplaces for Gen X'ers, Fortune is now out with its first-ever ranking of the Best Workplaces for Baby Boomers. I read through the descriptions of the 20 winners to see what they had in common — and which types of employers weren't on the list.
You may be surprised to see, as I was, how many of the winning employers you don't know and how few of the biggest names in business showed up on the Best Workplaces for Baby Boomers list.
Like Fortune's Millennial and Gen X rankings, this one was done in conjunction with Great Place to Work, the consulting and executive coaching firm. Great Place to Work surveyed roughly 34,000 boomers from a database of more than 600 organizations it has certified, asking them to anonymously rate their employers on 58 workplace quality questions ranging from managers' business ethics to advancement opportunities to the pride their colleagues take in their work.
What Made These Winners for Boomers
Put another way, based on my reading of the blurbs about the winners, these are caring workplaces that: truly value older workers, give them opportunities to learn new skills, find meaning from their jobs and mentor; offer the kinds of benefits they can really use and eschew office politics (something I suspect many boomers are fed up with by this stage of life).
"The feeling of being appreciated for the work you do and being recognized and incentivized for it as well," was how one boomer described working at No. 1 Credit Acceptance, an auto-financing firm based in Southfield, Mich. that also appeared on Fortune's Best Workplaces for Millennials. At No. 2 David Weekley Homes, a Houston-based builder, one boomer said: "Everyone plays a significant role." A boomer worker at No. 3 Workday, a Pleasanton, Calif.-based IT firm that had the smallest percentage of boomer employees (6 percent) and has appeared on both the Best Workplaces for Millennials and Gen X'ers lists, said, "Management affords employees the ability to grow and develop their careers." No. 4 EKS&H, a Denver-based tax, audit and consulting firm, got high marks for its "opportunities to volunteer." And one boomer at No. 5 Robert W. Baird, an employee-owned financial services and insurance firm based in Milwaukee, said: "I had to take a 10-month leave of absence due to medical reasons. Our office kept my job open for me until I could return."
The Other 15
And these are the other 15 winning workplaces for boomers, in descending order, with some reasons why:
Acuity Insurance; National Mortgage Insurance (which had the highest percentage of boomer employees of the winners — 38 percent); Baker Donelson (a law firm); First American Financial; SAS (an IT company); Hilcorp (an energy company); Cadence (an electronics company); The American Heart Association; Alston & Bird (a law firm); JM Family Enterprises (an auto dealer); Acorda Therapeutics; NuStar Energy; Third Federal Savings & Loan; Schweitzer Engineering Laboratories and Concho Resources (an energy company).
Exampless of why some of these made the cut, according to boomer employees who work there:
"People don't get laid off" at Acuity, which makes 401(k) contributions whether employees contribute to the retirement plans or not.
"There is a marked absence of office politics," said a Cadence worker.
"What always moves me, though, is the company's Safe Fund. This benefit provides a lump sum grant to employees who are experiencing hardships. I've seen how it has touched people's lives and truly made a difference for them," noted a NuStar Energy worker.
"They go above and beyond in helping when tragedy strikes you or your loved one," said a boomer at Third Federal Savings & Loan.
"I am given the opportunity to learn something new every day and the opportunity to teach every day," reported a Schweitzer Engineering Laboratories boomer.
Types of Employers and Locations
Nearly half of the 20 winners (nine) are in financial services or professional services; four are in manufacturing; three are in tech; two are in health and one apiece is in construction and transportation. A few industries I noticed missing: entertainment, media, retail stores and utilities.
The best workplaces for boomers, according to Fortune, are small- and mid-sized companies. None of the winners had more than 12,000 U.S. employees (First American Financial, the Santa Ana, Calif.-based home insurer, had the most, at 11,241, and the most number of boomer employees at 2,266). National Mortgage Insurance, based in Emeryville, Calif., had the fewest U.S. workers overall (249) and EKS&H had the smallest number of boomers (67), so getting a job at those firms could be tough.
Geographically, the headquarters of the winners are in most parts of the country except New England. Five are in Texas and four are in California. Only one is based near New York City (Acorda Therapeutics in Ardsley, N.Y.) and none call Chicagoland home base.
One of the quotes from an SAS employee explaining what made the Cary, N.C.-based company such a great place to work for boomers really stayed with me: "Recognizing that people are at different stages of life and have unique needs, management has made available an Employee Assistance Program to confidentially help employees with family, medical, legal or several other categories of life issues. To aging baby boomers, this has proven invaluable."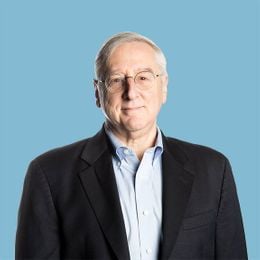 Richard Eisenberg
is the Senior Web Editor of the Money & Security and Work & Purpose channels of Next Avenue and Managing Editor for the site. He is the author of How to Avoid a Mid-Life Financial Crisis and has been a personal finance editor at Money, Yahoo, Good Housekeeping, and CBS MoneyWatch.
Read More