Can a Better Diet and More Exercise Delay Dementia?
Three clinical studies will test that question in the next few years
You may have heard that lifestyle factors such as exercise and diet may help delay Alzheimer's and other dementias. Now three clinical trials in the United States are joining a growing number of studies worldwide to test this hypothesis.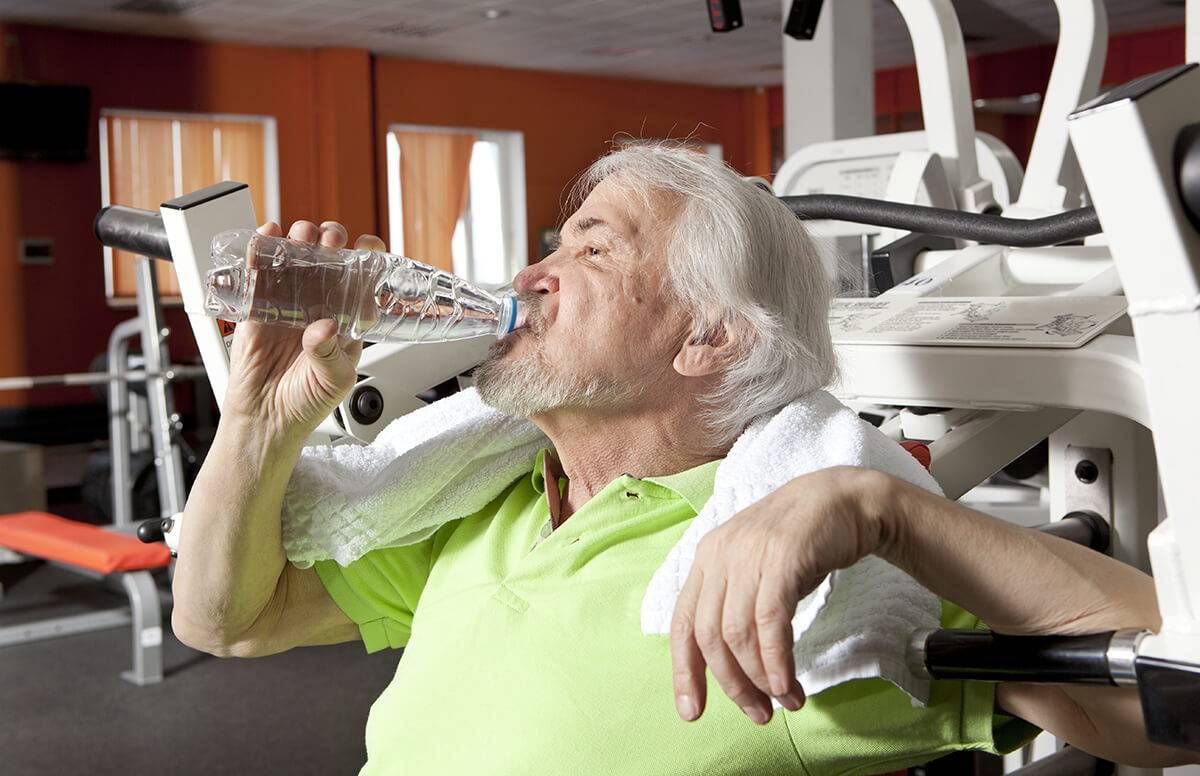 Many people would rather take a pill than do the work of exercise and eating right. But there is no effective medicine at this point. And exercise costs little or nothing, has no side effects and also has cardiovascular benefits.
Exercise and Those with Genetic Risk for Alzheimer's
Carson Smith, associate professor of kinesiology at the University of Maryland, recently received a $3.6 million grant from the National Institutes of Health (NIH) for a study of healthy individuals aged 60 to 80 with a genetic risk for Alzheimer's. Trials are scheduled to start in the spring.
After two days of cognitive and physical tests at the campus lab, participants will spend one hour a day, four days a week, following an exercise program in their community.
Participants will be divided into two groups. One will do stretching and toning, and the higher intensity group will add treadmill walking. Over five years, 150 people will participate in the program, with each trial lasting six months.
The initial tests, which will be repeated when the six-month trial is over, will include head imaging and pencil and paper tests of cognitive performance. There is no definitive diagnosis for Alzheimer's without an autopsy, but the presence of beta-amyloid in the brain and the APOE-e4 gene are indicators, and the cognitive tests can exclude other causes.
Assessing Results
After the trial is over, Smith's lab will do MRI scans of participants to look at blood flow and structural changes in their brains and study how regions of the brain stabilized or shrank.
"We're looking at, in the short term, how is exercise affecting cognition and how is exercise affecting brain function and brain structuring, using an MRI to document those effects," Smith said.
The hope is that exercise will delay the onset of symptoms so the person can live longer without dementia. Smith led a previous study that showed changes in the brain after a three-month regime of brisk walking.
Kristina McLinden, program director for Alzheimer's clinical trials at NIH, was Smith's program officer when he applied for the grant.
"What I find exciting about this is that it would be the first study to investigate whether exercise — a potentially low-cost, high-impact intervention — in healthy people could delay the onset of the disease," she said. Smith's is the first study to look at people with a family history of Alzheimer's who are currently healthy.
Those with a family history of Alzheimer's who are interested in being part of the trial may email Smith's lab at [email protected]. (Participants are limited to those living in the Washington, D.C./suburban Maryland/Northern Virginia area.)
Effect of Exercise and Diet Combined
Exercise may help in slowing dementia before the first symptoms occur. But "if you combine exercise with other health-restoring activities, maybe it will help you more if the food you eat three times a day is healthy," said Laura Baker, associate professor of gerontology and geriatric medicine at the Wake Forest School of Medicine. She calls it the "whole body approach."
Baker is a lead researcher for the U.S. POINTER study (Study to Protect Brain Health through Lifestyle Intervention to Reduce Risk), a two-year clinical trial coordinated by the Alzheimer's Association and supported by the National Institute on Aging at NIH. The study is one of the first to look at a combined approach to delaying dementia — examining exercise, good nutrition, social and intellectual challenge and improved self-management of medical conditions.
It will be a large nationwide study, with 2,500 participants age 60 to 79 who have medical conditions that have been linked to an increased risk for dementia, such as hypertension (high blood pressure) or elevated blood sugar, and already have mild cognitive impairment (MCI).
Role of the MIND Diet and Dementia
Participants will combine aerobic and resistance exercise with the MIND diet. MIND, for Mediterranean-DASH intervention for neurodegenerative delay, combines elements of the Mediterranean diet and DASH, a diet for hypertension.
Participants also will do cognitive training through mental exercises at home and in a group format. They will monitor their weight, glucose levels and blood pressure and visit a clinician every year.
POINTER researchers will measure only cognition. Participants, who will be chosen by summer 2018, will all have an immediate family member who has or had dementia.
"So they're highly motivated," said Baker.
The study will look at various types of dementia, not just Alzheimer's. "We're all about preventing any kind of dementia," Baker said. "We don't want to restrict ourselves."
Effect of Exercise on Cognitively Impaired People
A third study, EXERT (Exercise in Adults with Mild Memory Problems), will test the effect of aerobic exercise on 300 generally sedentary people who have MCI. It will be an 18-month trial in 13 cities and is enrolling people now through September 2018.
"This will test whether moderate to high dose exercise can be medicine to slow the disease," said Baker, a leader of the study.
Participants will meet with a trainer twice a week for a year. In the last six months, they will transition to self-administered exercise.
"We will give them all the tools they need in 12 months," Baker said. "The question is, can they continue on their own?"
Baker believes the personal help from trainers will help keep participants on track. "We have a lot of face-to-face contact," she said. "We help people know how to do this."
See this page for more information about enrolling in the EXERT study.
To date, there are no proven treatments to slow or cure dementia. Alzheimer's, the most common form of dementia, eventually leads to death.
Joan Mooney
is a freelance writer who has written for websites and publications including aarp.org, Urban Land and HR Magazine.
Read More