Betty White's Legacy: See Her Best 'Golden Girls' Moments
Plus: How she wanted to be remembered, and the best advice her mom gave her
|
Updated:
December 31, 2021
|
Editor's note: Betty White passed away on December 31, 2021 at the age of 99. Next Avenue updated this article we published when she turned 95.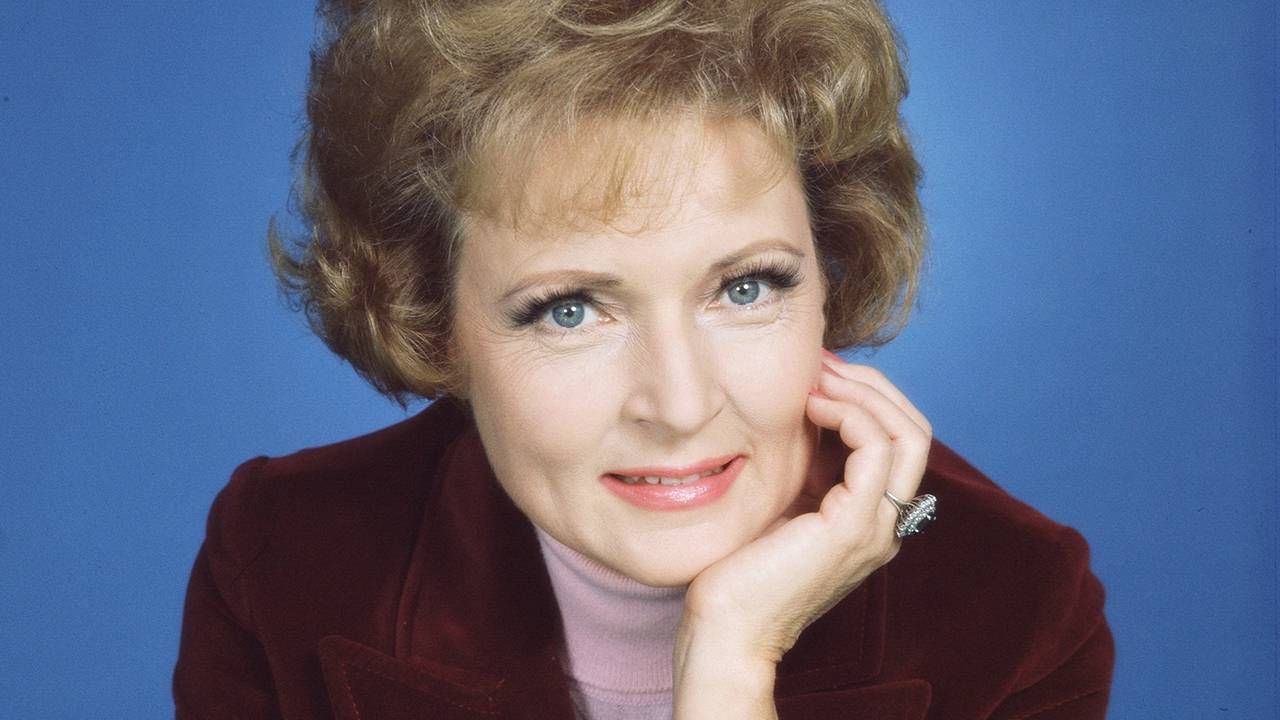 Years ago, I interviewed Betty White about her work on The Golden Girls in her cheery, butter-yellow living room. Her golden retriever, Pontiac, lay on my feet. Betty, then 84, had crystal-clear memories of her days working on the legendary sitcom. The Golden Girls, she said, had been a golden opportunity, coming her way just a few years after losing her beloved husband Allen Ludden, and bringing, in her 60s, what would turn out to be one of many resurgences in her career.
Still Going Strong, Of Course
It'd taken months to get the interview because, even before her latest "comeback" in 2010, Betty White remained one of the busiest actresses in Hollywood. And on her 95th birthday on Jan. 17, she's still going strong.
AfterThe Golden Girls ended in 1992, the then 70-something Betty kept busy not only with a season of the short-lived CBS sequel series Golden Palace, but by appearing in a regular roles in the short-lived sitcom Bob, opposite Bob Newhart. Four more TV series followed, as well as scene-stealing turns in a number of films.
Then, 2010 turned out to be a banner year for Betty. Just as she turned 88, her career burned hotter than ever. In January, she accepted the Screen Actors' Guild's award for Lifetime Achievement, an honor that usually comes at the end of a career. But for Betty, it was just the opening of yet another act.
That spring, she parlayed the heat from her role in the Sandra Bullock-Ryan Reynolds film The Proposal into a buzzed-about appearance in a Snickers commercial during the Super Bowl. Then, a Facebook petition landed Betty the gig hosting Saturday Night Live in May 2010 —  for which she won her sixth Emmy. Just over a month later, she debuted in Hot in Cleveland, which turned out to be another TV hit.
Oldest Grammy Winner
In 2012, at 90, Betty White became the oldest person to win a Grammy, beating out competition including Tina Fey and Val Kilmer in the Best Spoken Word Album category, for the reading of her seventh book, If You Ask Me (And of Course You Won't).  Shortly thereafter, she launched Betty White's Off Their Rockers, a hidden-camera comedy show that ran for three seasons.
In 2014, Larry King asked Betty how she would like to be remembered. "I think [I'd like to be remembered] for Life with Elizabeth, maybe, or The Golden Girls.  And Mary Tyler Moore!" Betty responded. "How lucky can you get? To get one big series, or maybe two —  but to get three, and now, with Hot in Cleveland!  We're having a ball."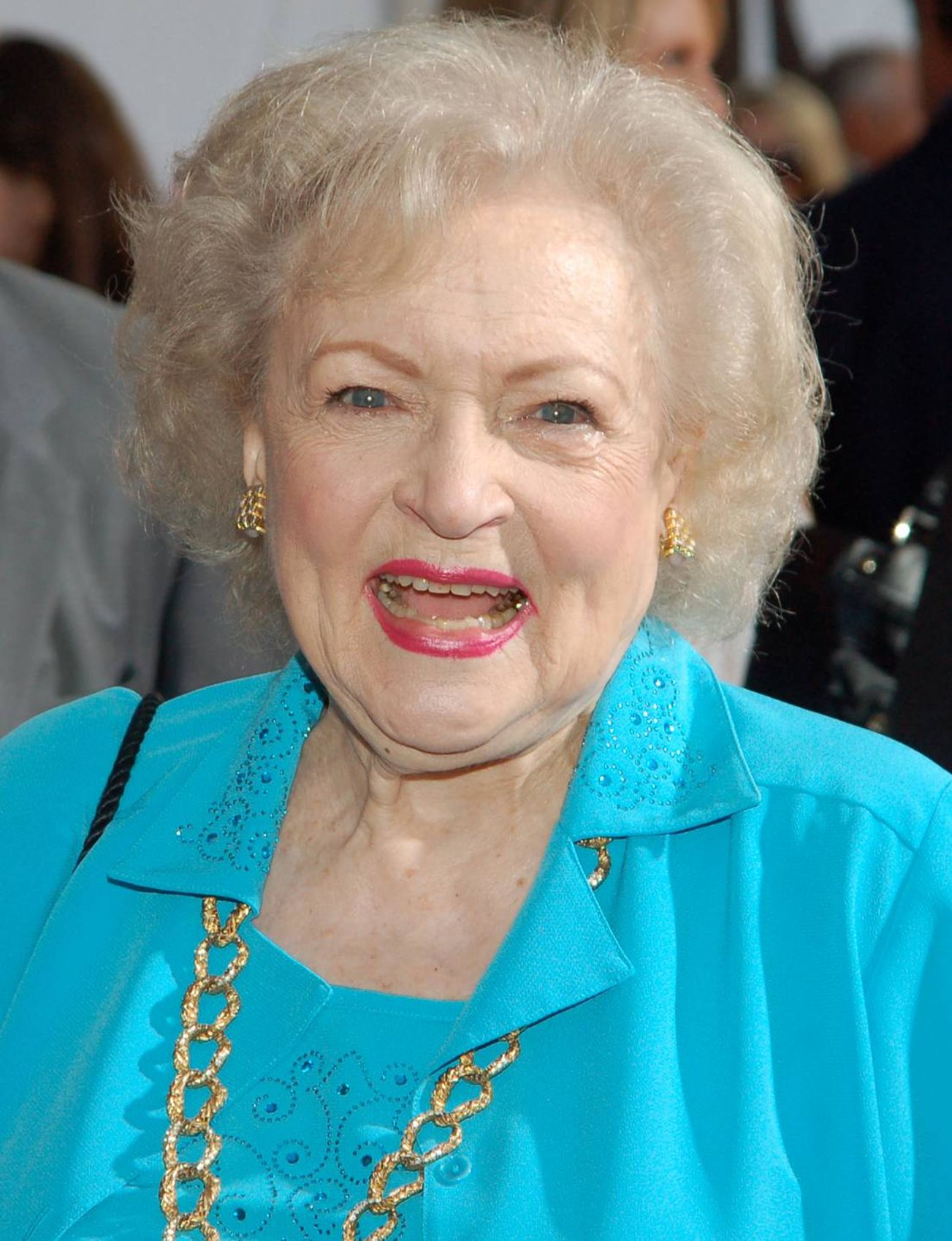 Back in Betty's living room, my interview with her turned to The Golden Girls.
"It was just one of those things that comes along — I would say once in a lifetime, but my 'once in a lifetime' had already been used up with Mary Tyler Moore," she said. "So to get it again — and then on Boston Legal, with David E. Kelley's writing — I mean, how lucky can one old broad get?"
When she turned 94, I thought back to her extravagant nonagenarian celebration in 2012, when NBC gathered the biggest names in comedy for the taping of a tribute special to mark the occasion. Before cameras rolled, and after properly greeting her guests — including Mary Tyler Moore, Valerie Harper, Ed Asner, Carol Burnett, Vicki Lawrence, Carl Reiner, Tina Fey and Amy Poehler — Betty, in a sparkly sky-blue gown, presided over a press conference.
If Betty White was turning 90, I asked from the press pool at the time, did that mean Rose Nylund from The Golden Girls and her Mary Tyler Moore Show character Sue Ann Nivens were turning 90 as well?
"Rose may very well be 90, but if Sue Ann is, she'll never admit it," Betty replied with a laugh. "She would lie, and would knock off a couple of decades.
"My mother always told me, 'Never lie about your age —  brag about it.'" Betty added. "I love being 90. And I'll see you again in 10 years!"
Best "Golden Girls" Moments
That time Rose stole a teddy bear from a little girl . . .
That time Rose was stunned to be an accompanist for a "special'" duet . . .
That time Rose revealed she might not be the best for movie recommendations . . .
That time Rose, Dorothy and Blanche decided —  to hell with it —  to eat the chocolate cake! . . .
Jim Colucci
is a freelance entertainment writer whose work has appeared in such publications as TV Guide, Inside TV, Quick & Simple, InTouch, Rosie, The Advocate, Next and CBS' Watch magazine, where he serves as a Deputy Editor. His forthcoming book, Golden Girls Forever, is released April, 2016.
Read More