Big Changes Coming to 401(k)s in 2012
The amount you can invest is going up, but the number of your investment choices may be going down
If you have a 401(k) retirement savings plan at work, you can expect four big changes to it this year. I think that three of them could help you better reach your retirement goals, but one could disappoint you. Here's what's coming up:
You'll be allowed to put more into a 401(k). The contribution limit has been raised to $17,000 this year, up from $16,500 in 2011. If you're over 50, you can put in even more -- $22,500, up from $22,000 last year. Finding spare cash to set aside for retirement isn't easy these days, I realize, but you should really try to stuff into a 401(k) as much as you can, especially if your employer matches a portion of your contributions and, essentially, is giving you an automatic return on your investment.
You'll finally be able to know the fees in your 401(k) plan. You might think there aren't any fees for investing in a 401(k), since you've never seen them. But, as with mutual funds, management fees are embedded and extracted from the money you put in. In the past, firms weren't required to tell employees about those fees. Starting soon, however, most 401(k) plans must lay out the costs for each investment option in their quarterly reports to employees. In fact, you'll even be able to see exactly how much you're paying for each of your 401(k) accounts. It's about time.
Do fees really matter? You bet. A 401(k) is essentially a mutual fund wrapped in a tax-sheltered retirement account, and studies have shown that fund fees typically tell you more about how well a fund will do than its prior performance. The higher the fees, the worse the returns, for similar types of funds.
So once you get your 401(k) report showing the fees, take a few minutes to compare the costs of investing in the various choices offered. You may want to move some of your money into a lower-cost fund you already have or start investing in a new low-cost fund.
You may see fewer investment choices in your 401(k) this year. MarketWatch's Andrea Coombes has written that some companies are reducing the number of investment options in their 401(k) plans. The firms worry that employees are making mistakes because they're overwhelmed by all the choices.
If your firm announces that it will no longer offer some investments you're in, it may automatically transfer your cash into other accounts unless you say there's another choice you prefer. So be sure to closely read any 401(k) materials you receive about investment option changes and be certain your money is going where you want it to go. Your retirement is counting on it.
You may get more advice about investing in your 401(k). Even with a reduced number of 401(k) offerings, it can be hard to know which ones to choose. (The median number of investment choices is now 18, according to Aon Hewitt, a benefits consulting firm.) The good news is that starting this year, the U.S. government is loosening some rules so more 401(k) plan sponsors will be able to offer employees unbiased investment advice.
Don't feel compelled to follow that advice, but do spend the time reading it to learn what's recommended. If you have a financial adviser, discuss the advice with him or her. After all, your 401(k) could be the biggest chunk of your retirement savings and you'll want to handle it as wisely as possible.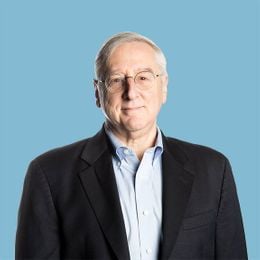 Richard Eisenberg
is the former Senior Web Editor of the Money & Security and Work & Purpose channels of Next Avenue and former Managing Editor for the site. He is the author of "How to Avoid a Mid-Life Financial Crisis" and has been a personal finance editor at Money, Yahoo, Good Housekeeping, and CBS MoneyWatch.
Read More