Why Big Medicare and Medicaid Cuts Are Likely
Tax reform will lead to 'entitlement reform,' this expert says
The widely expected passage of the tax reform bill will almost undoubtedly cause significant harm to Medicare. And provocative statements by President Trump and House Speaker Paul Ryan declaring that "entitlement reform" will be next threatens Medicaid. Put these two together and, I think, one thing is clear: big Medicare and Medicaid cuts are coming.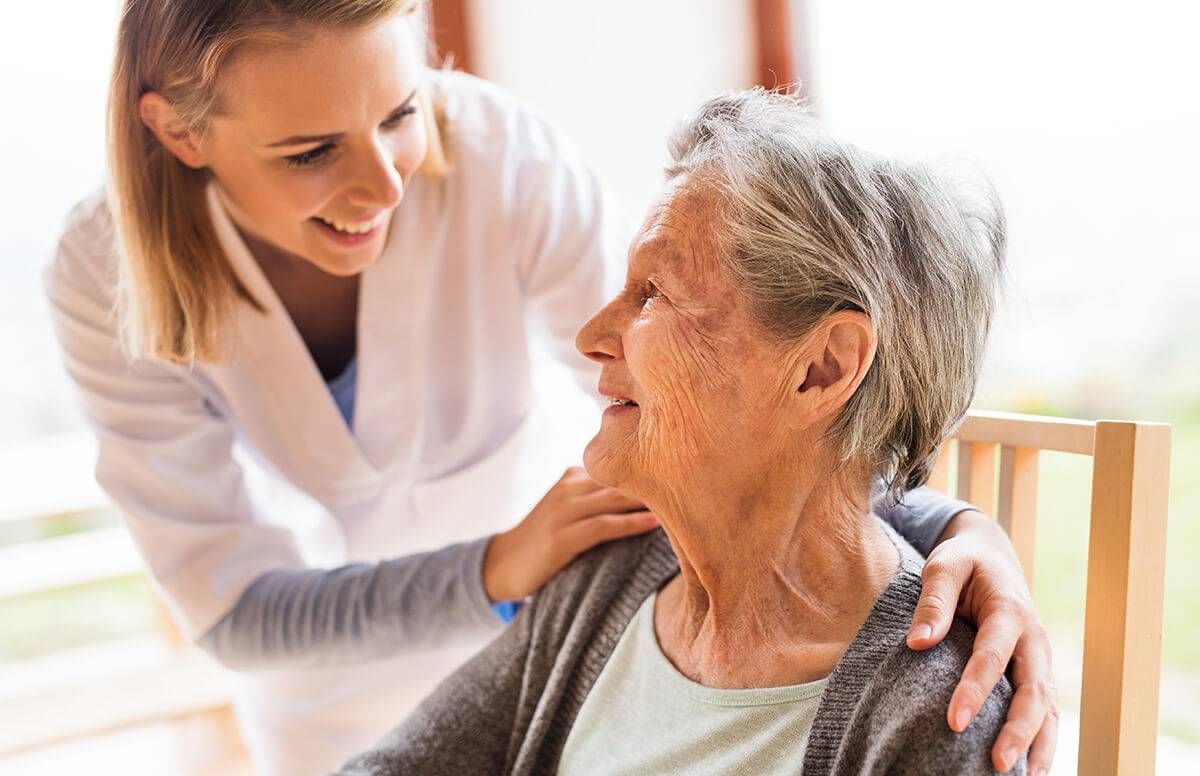 "We're going to have to get back next year at entitlement reform, which is how you tackle the debt and the deficit, Ryan said in a radio interview last week. And, he said, "I think the president is understanding choice and competition works everywhere, especially in Medicare." Last month, Sen. Marco Rubio (R-Fla.) said: "We have to do two things. We have to generate economic growth which generates revenue, while reducing spending. That will mean instituting structural changes to Social Security and Medicare for the future."
The Meaning of 'Paygo'
Whatever version of the tax bill passes will carry with it the largest economic gamble in a lifetime. The gamble, simply put, is that the United States government can cut taxes and potentially increase the deficit by $1.5 trillion, but that economic growth resulting from the tax cuts would offset the deficit's broadening. Many economists believe such an outcome is inconceivable — especially in the short term.
And if there's not enough economic growth to offset the loss of revenue from the tax cut, government spending will have to be reduced drastically due to what's known in Washington policy circles as "pay as you go," or "paygo." That's the legislative trigger mandating offsets for these cuts through the Statutory Pay-As-You-Go Act of 2010. If growth fails to occur, deep cuts to certain programs will be required and outright elimination of some programs is possible.
Medicare Cuts Ahead
In terms of Medicare, Senate Democrats estimate that the first cut would be in the range of $25 billion, starting in Fiscal Year 2018. Over the next decade, the cuts would total as much as $400 billion.
While some Republicans have said that the first cuts would only directly affect doctors, hospitals and other health providers, it is an absolute myth to believe that they won't impact beneficiaries — Americans 65 and older —very directly. Republicans have also been calling for raising the age of Medicare eligibility from 65 to 67 and moving Medicare to a premium-support, or voucher, program.
I fully expect to be part of a broad-based coalition of aging advocates who will mount a concerted effort to delay or fully waive "paygo" for this tax bill. That effort may succeed since there have been bipartisan comments opposing an immediate trigger of "paygo."
There's another concern about such major cuts to Medicare: how they would undermine the great progress Medicare is making toward improved solvency. Reforms associated with the Affordable Care Act (ACA) have added almost 10 years to Medicare's solvency, according to the Medicare trustees.
One immediate casualty of cuts on the horizon could be preventing the closing of the "donut hole" in the Medicare Part D prescription drug program, scheduled to occur by 2020 under the ACA. (The donut hole is the amount of prescription drug costs Medicare beneficiaries must pay out-of-pocket; in 2017, that means expenses between $3,700 and $4,950.)
'Entitlement Reform' and Medicaid
Front and center in any discussion of entitlement reform is the future of Medicaid, which is a larger program than Medicare and which dodged more bullets in 2017 than anytime in its 52-year history. But opponents of Medicaid are just reloading.
Nearly one in five Americans — 74 million people — rely on Medicaid to stay healthy and independent. Federal law guarantees Medicaid coverage to pregnant women, children, elderly and disabled people under certain income levels.
The two most common proposals for Medicaid through "entitlement reform" are to block grant it to the states or impose a per-capita spending limit on the program. Both have real dangers for those who rely on the Medicaid.
Converting Medicaid to a block grant gives an unprecedented degree of control to states to determine what services to cover and which to eliminate. It also almost ensures that states will have less money to work with. Less money means more difficult choices on whom not to cover — a child, a pregnant woman, a person with a disability or an older adult needing long- term care.
Going to a per-capita approach almost certainly will mean less care, lost jobs and greater hardships for families, especially in rural areas.
A Better Fix
A more constructive reform for older adults is to build on a new reality in Medicaid.
For the first time in history, Medicaid now spends more on home and community-based care than on nursing home care. In fact, according to a New York Times article, five states (Alaska, Arizona, Minnesota, New Mexico and Oregon) spend more than two-thirds of their Medicaid budgets for long-term care on home and community-based care. A deeper investment in home and community-based care, which older adults and their families prefer (and can often be less expensive than nursing home care), should be an essential ingredient in Medicaid reform.
What's the Message?
In the end, what happens to Medicare and Medicaid may boil down to a battle of messages. I am concerned that those who oppose Medicare and Medicaid have the upper hand on messaging. They can deploy the word "entitlement" negatively and stop there without examining who might be entitled and why.
So let's invoke some history as we prepare for the entitlement reform battles of 2018 and beyond. Medicare and Medicaid were created as part of "The Great Society," an era when the role of government in helping the vulnerable was not debated — it was a responsibility.
Let's also remember that words matter. Medicare, and Social Security are not "entitlement" programs. They are earned benefit programs created for specific purposes.
We must seek an honest debate on the future of Medicare and Medicaid. The way to "fix" a program is not through elimination. Instead, it's through thoughtful dialogue and careful changes ultimately benefiting the vulnerable populations who rely on these programs as well as taxpayers — and preserving the programs for future generations.
Bob Blancato
is national coordinator of the Elder Justice Coalition, a national advocacy voice supporting elder justice in America, and president of Matz Blancato and Associates. He is a 2016 Next Avenue Influencer in Aging and winner of the American Society on Aging's 2020 Hall of Fame Award.
Read More