The Big World of Miniatures
Collectors and creators tell of their passion for tiny treasures
For miniaturists Bradley Meinke, Joan McKenzie and Joan Warren, a love for collecting small treasures started when they were small children, and as they grew, their devotion to this pastime grew right along with them.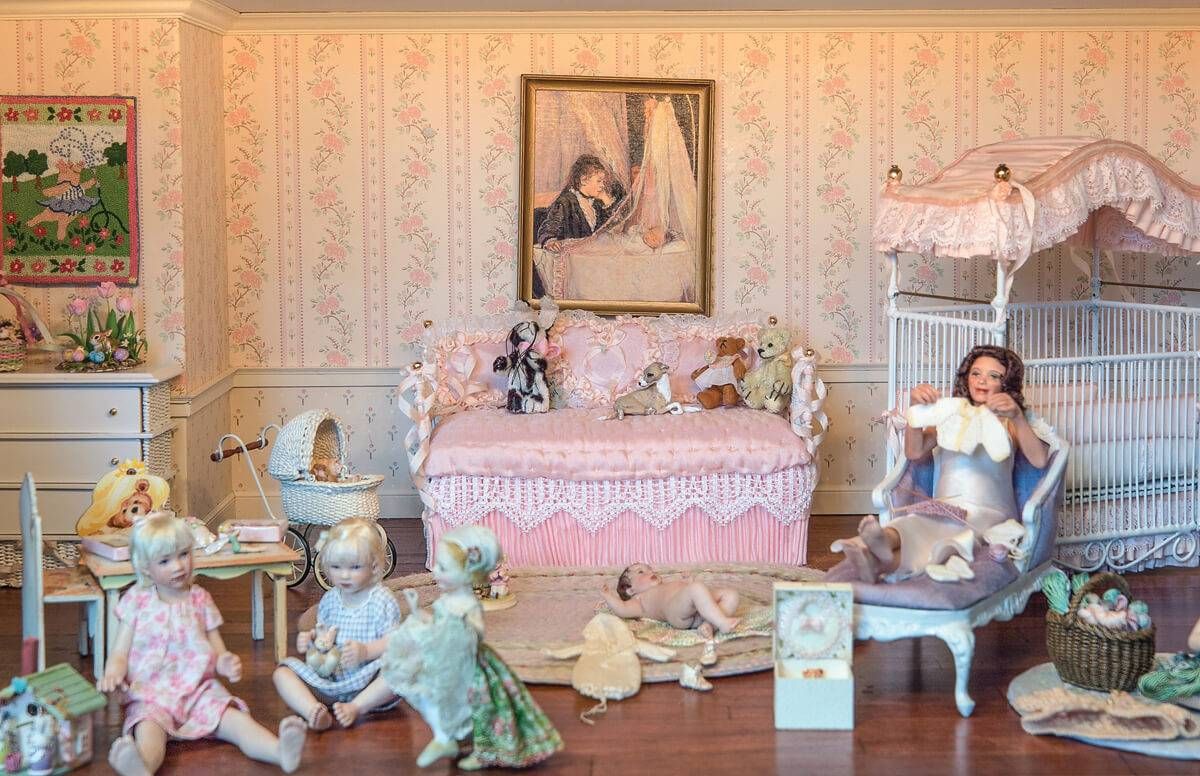 Miniatures are definitely big. PBS Masterpiece recently aired the The Miniaturist,  a three-part drama based on the bestselling book of the same name, which is set in Amsterdam in the 17th century.
According to Auralea Krieger, the editor of American Miniaturist and Dollhouse Miniatures magazines, miniatures are becoming a more popular art form than they have ever been before.
"Miniatures are being used in advertisements, music album covers, the movie industry and in so many other ways," she said. "Miniatures are also used to record history, tell stories and celebrate individual cultures."
But according to Krieger, they have even more significance for collectors and creators. "Miniatures hold a special magic that is different for each individual," she said.
Creating Miniatures Brings Joy
Bradley Meinke, who is the archives collections manager at Columbia College in Columbia, Mo., had allergies as a young boy and couldn't spend time outside. He credits his mother with planning frequent visits to the local library, where Meinke, 55, became an avid reader.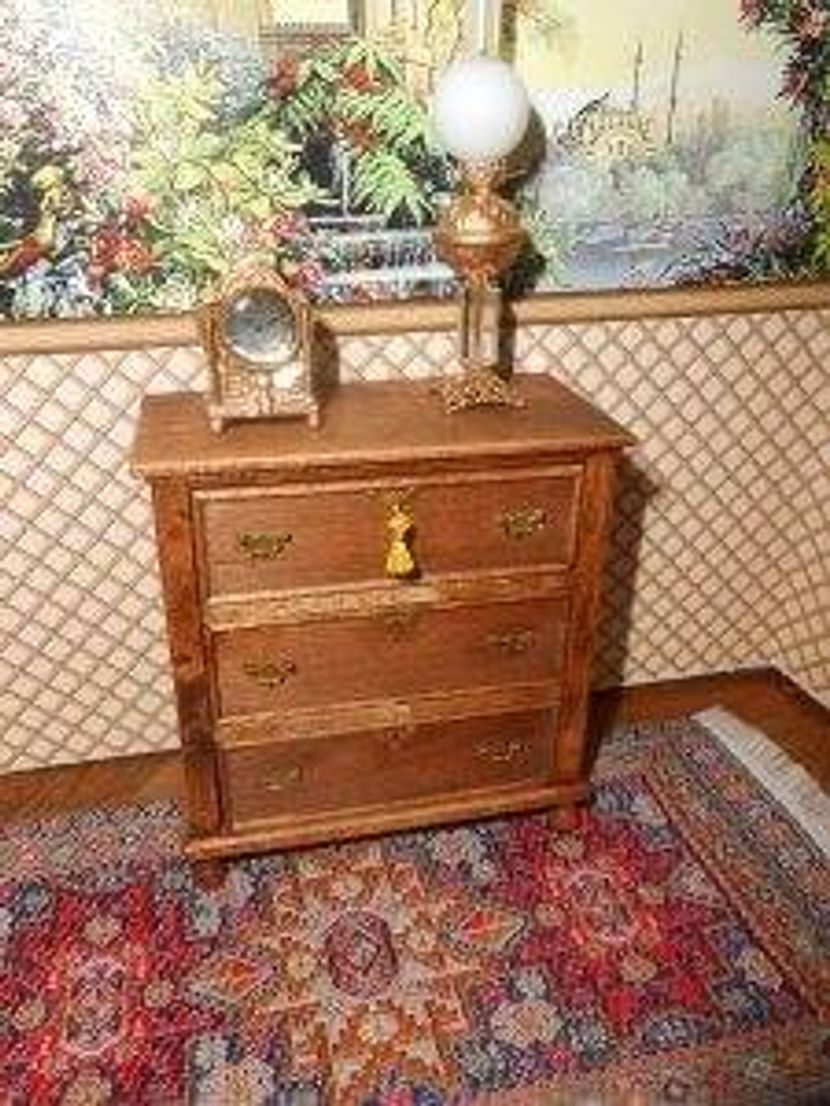 "One of my favorite books was The Dollhouse Book by Estelle Ansley Worrell," said Meinke of the book, written in 1964, filled with photos and drawings of period houses, furniture and accessories.
Using scraps from his mom's quilting projects, Meinke began creating miniatures "on a Barbie scale," he said. Soon, neighbors were saving various craft items for him, knowing he would put them to good use.
As the creator of many dioramas during his elementary and high school years, Meinke, who spent several years working in fashion design, was delighted to discover as an adult that there were many other adults engaged in creating and collecting miniatures. Since the late 1970s, miniature shows have become popular fixtures across the country in cities such as Chicago and San Diego.
In 2017, Meinke, who is also a miniatures dealer ("to help support this hobby," he said), achieved artisan status with the International Guild of Miniature Artistans (IGMA).  It's a juried process and miniaturists must submit five pieces for evaluation. His specialty is American furniture from 1790 to 1850.
Meinke creates his small works of art in the third bedroom of his condominium, saying "I've taken over about 90 percent of the room. The washer and dryer have had to move to the farthest corner."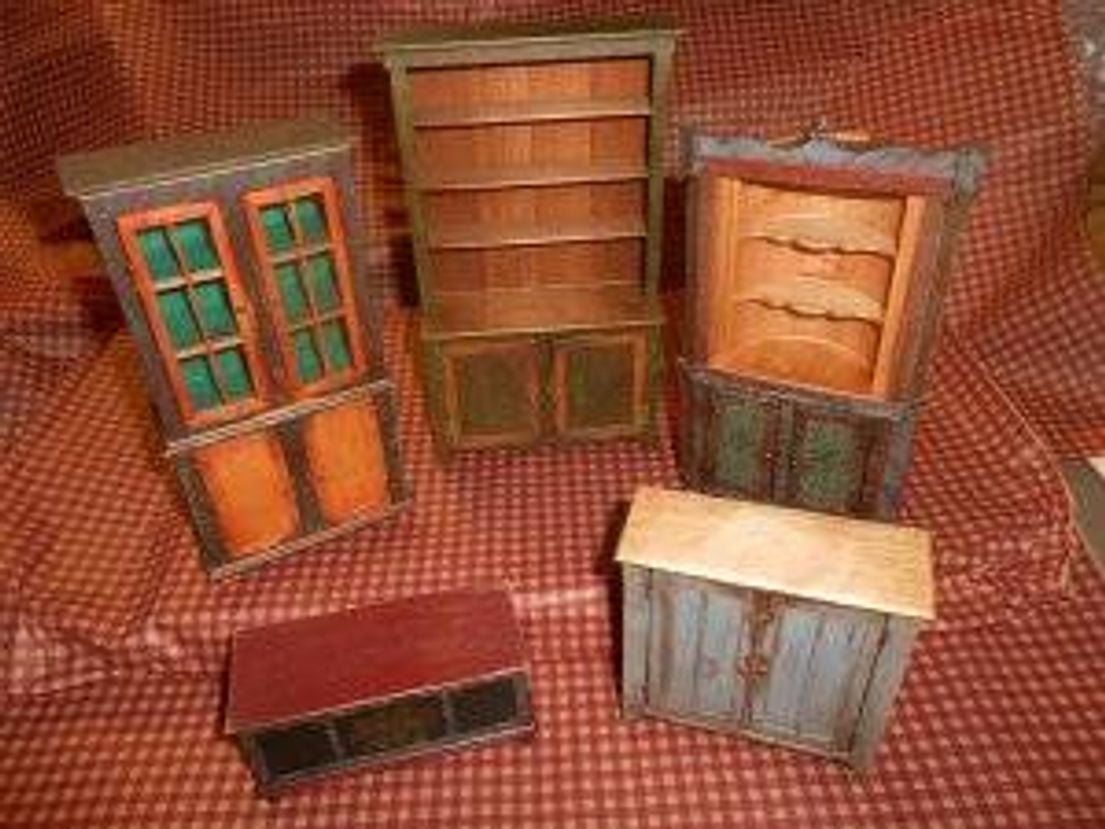 When he's preparing for a show, Meinke logs about 40 hours a week in his miniatures workshop, working with wood, fabric and paint to create his 1-inch scale models (where 1 inch equals 1 foot).
Although Meinke has been making miniatures for years, he began to pursue the pastime in earnest in the early 2000s when a stressful job was taxing him.
"The job was draining my life and being able to spend more time creating something that was my own…well, I could feel my blood pressure lower," said Meinke. "I find the work on my miniatures really relaxing," he added, saying that he can spend as much as 80 hours on one piece.
Being part of the miniaturist community, which spans the globe, also brings Meinke joy.
"Not only can I find something to create, but I have found other people to share it with. People who don't think it's crazy that I'm up at 3 a.m. making hinges," he said, with a laugh.
A Love for Precision and Detail
"For as long as I can remember, I've been fascinated with tiny things. The smaller, the better," said Joan McKenzie, 68, from Sterling, Mass.
Her introduction to the world of miniatures came on the heels of a family tragedy. When she was seven and living in California, McKenzie's father died in a car accident. The family doctor advised McKenzie's mother to move the family as far away as possible to help them heal from the loss.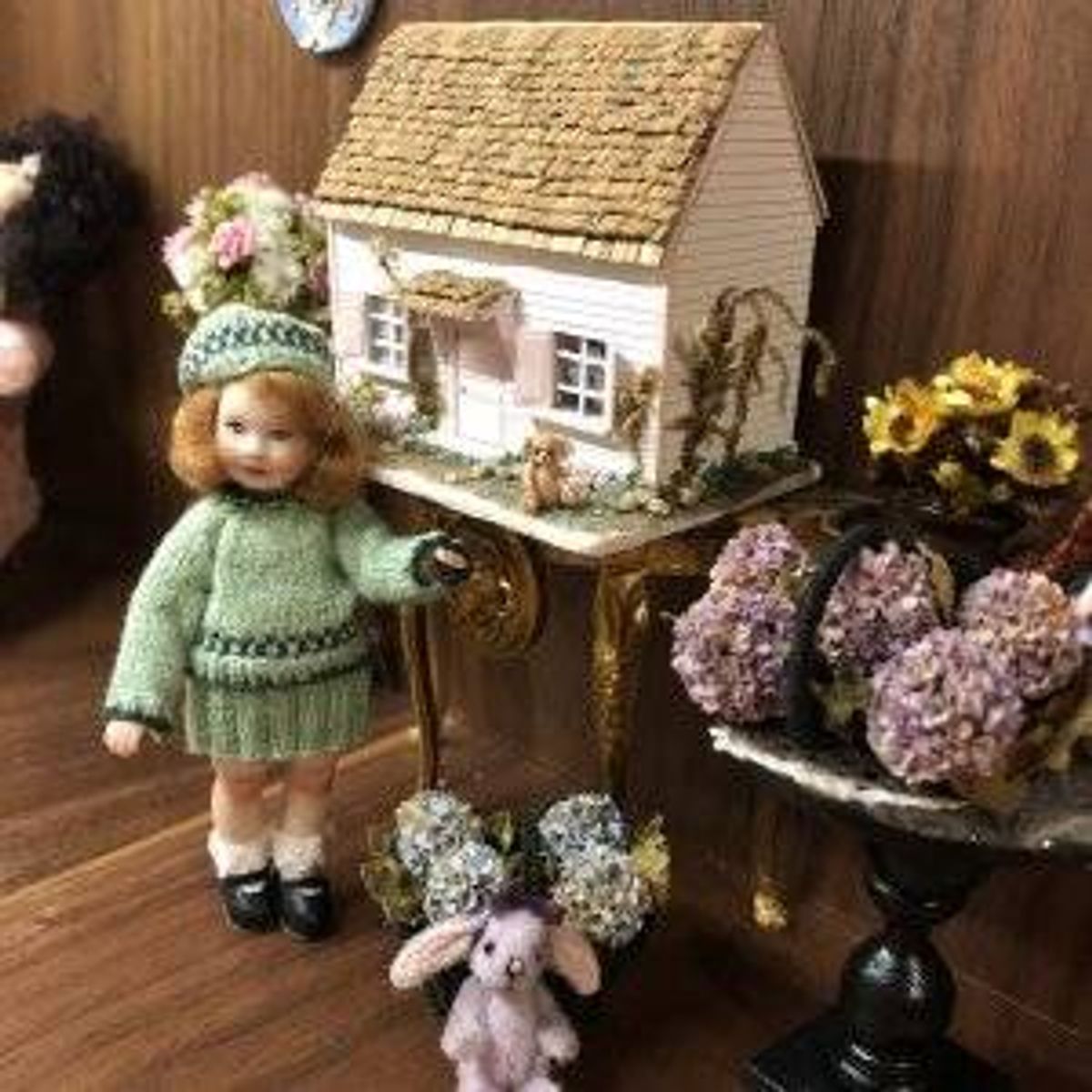 They relocated to New England where McKenzie received her first miniature — a tiny plastic dog  —from her grandmother on the day the family arrived.
"The dog, who really doesn't have a name, has been with me every day of my life," she said. "When I was in third grade and experiencing a stressful time, I accidentally bit his leg off. I saved that leg for so many years; my husband tried to fix it, but couldn't."
McKenzie, who is also a member of IGMA, is solely a collector of miniatures and doesn't make any. Twice a year, she attends miniature shows, mostly those in her region. She's also a writer and frequently contributes to Dollhouse Miniatures magazine.
McKenzie's passion for dollhouses began in 1976 when her daughter was 5-years-old.
"I took three weeks of vacation pay from my job at the time and bought all the wood and kits to make her a really nice dollhouse," she said. "The doors opened and closed, the windows went up and down, there was wainscoting throughout. It was beautiful."
Her daughter loved and played with the dollhouse for five years before telling her mom that she "was too old for it," so the dollhouse went to the cellar.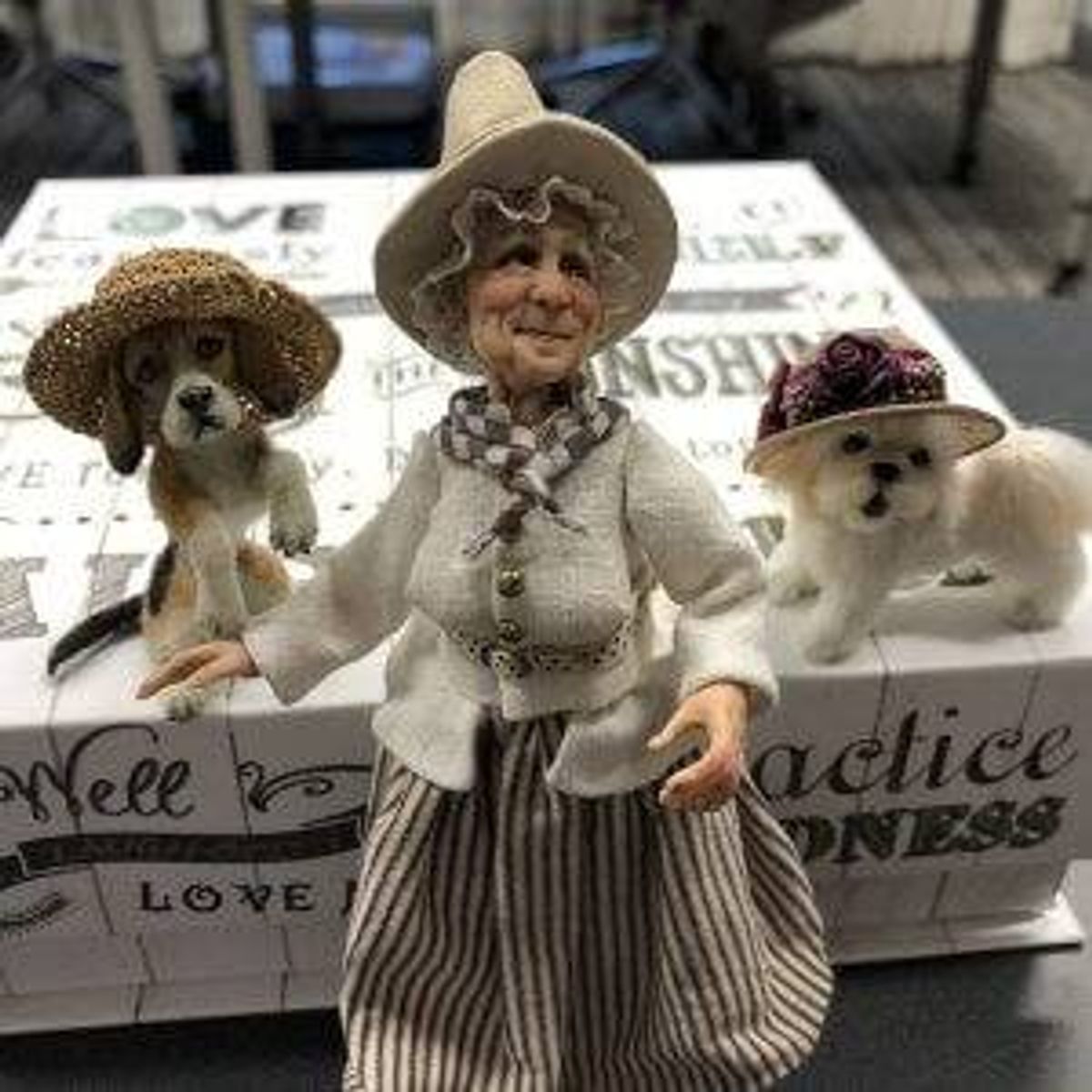 "Fast forward to 1997, we were grandparents to a five-year old girl," said McKenzie, adding that she updated the original house with electricity, added a boys' room with twin beds (their granddaughter has twin brothers) and put tiny pictures of the little girl on the walls of the dollhouse.
After their granddaughter outgrew the dollhouse, it went back to the cellar, only to be retrieved by McKenzie several years later, when she claimed it for her own.
"Aside from my photos, it's the most important thing in my home," she said, adding that it's found a permanent spot in a guest bedroom.
Several years ago, McKenzie commissioned a "baby house" which is the same type of dollhouse that Petronella Brandt receives from her husband Johannes in The Miniaturist: these are 17 and 18 century-styled dollhouses which were typically found in England and the Netherlands.
"Mine has nine large rooms, but is made in a more modern style than Petronella's," said McKenzie. "At every show I attend, I find five or six little treasures [to add to the rooms]. There are some things that are just plain irresistible."
McKenzie's admiration for miniatures is unceasing. "The precision, detail and authenticity is what I love," she said.
Miniatures Take You to Another World
The imaginative power of miniatures is what has attracted Joan Warren throughout her life and these days, reminds her of the joys of childhood.
Warren, who now lives in Wilmington, N.C., grew up in Brooklyn, N.Y., and remembers seeing little plastic toys at a neighborhood store.
"I had a tiny Goldilocks and the Three Bears, with three little beds," she recalled. "Then when I was nine or ten years old, a friend and I would collect miniatures from gumball machines. We called them 'charms' and stored them in cigar boxes and old Maxwell House Coffee cans; we traded them back and forth."
Warren's art of choice is dioramas — "you can do more and they take up less space than a dollhouse" — and said the room boxes, which she commissions, are handmade and take several months to create.
For Warren, that's when the fun begins. "Right now, I'm working on a fancy French drawing room. When I attend shows and see things that I love, that's what starts my mind working on my next diorama," she said.
"There's nothing better than a good miniature show," added Warren, who is so devoted to attending them that, despite being temporarily displaced by Hurricane Florence, she was able to make a stop at a guild show in Connecticut on her way back home.
Warren's passion for miniatures has been transformative in her life. "Miniatures truly take you into another world," she said. "It's a way of getting away from your problems."
Learn more about the art of miniatures:
International Guild of Miniature Artisans
Society of American Miniaturists
American Miniaturist Magazine
Dollhouse Miniatures Magazine
Etsy/miniatures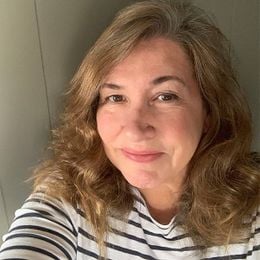 Julie Pfitzinger
is the managing editor for Next Avenue and senior editor for lifestyle coverage. Her journalism career has included feature writing for the Star-Tribune, as well as several local parenting and lifestyle publications, all in the Twin Cities area. Julie also served as managing editor for nine local community lifestyle magazines. She joined Next Avenue in October 2017. Reach her by email at [email protected].
Read More