How a Bill-Paying Service Could Help Your Parent
Daily money managers can be useful, if you can afford one
It's a common concern if you have a parent over 75 or so: Are the bills getting paid? More to the point, are some getting paid twice or being underpaid incorrectly? If this strikes a chord, you may want to use a bill-paying service. Just be prepared: it could be expensive. A new one called SilverBills runs $75 to $100 a month.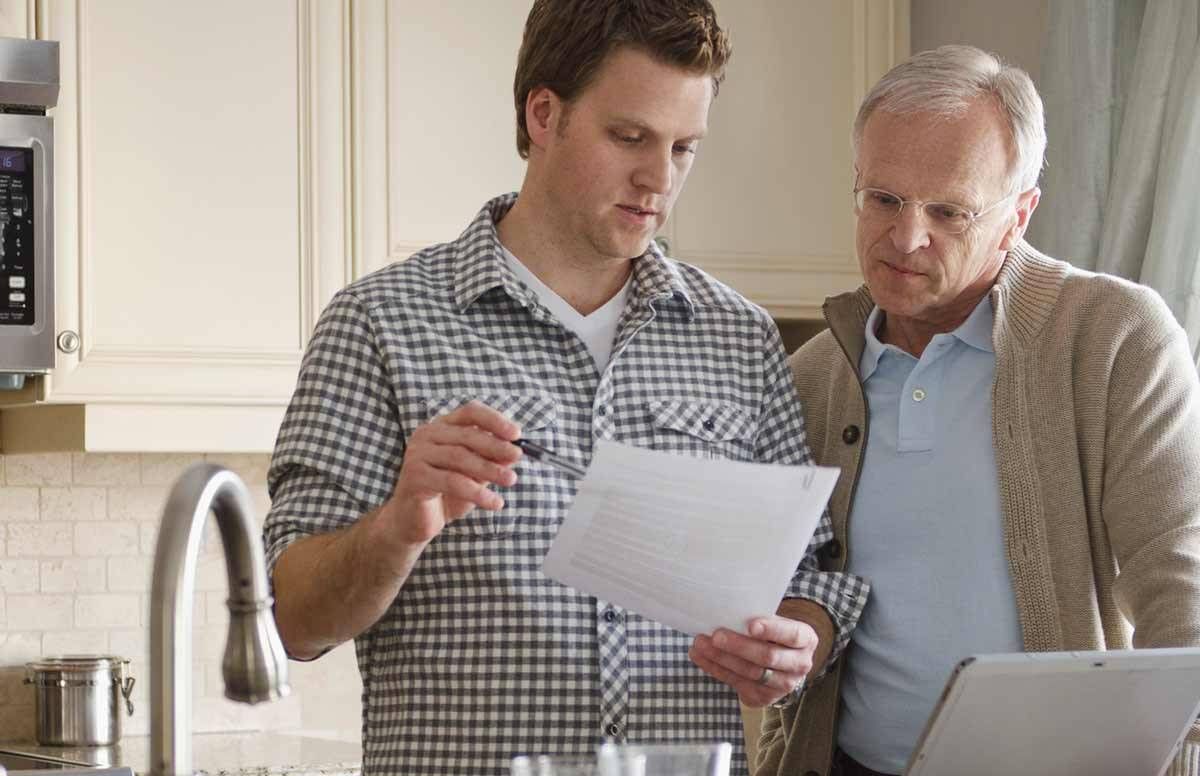 As I've written before on Next Avenue, financial capacity — the ability to manage your money to meet your needs and match your values — is one of the first things to go when someone has mild cognitive impairment. About one in five people 71 and older have mild cognitive impairment and half of adults in their 80s suffer from cognitive impairment.
That's why, for big-picture financial matters, it's smart for you or a sibling to get a financial power of attorney document for your mom or dad. Power of attorney means having the ability to make financial decisions for a parent if he or she can't.
The Importance of Getting Bills Paid
But the day-to-day bills are equally important, maybe even more important. You don't want to learn that your parent's electricity, phone or cable has been turned off due to nonpayment, for example. Or that the rent or mortgage check hasn't been sent.
If you or a sibling live near your parent and have the time, inclination and patience, you could try to manage the bill paying yourselves. (My sister and I do this for our dad.) It means hours of detail work, though, examining every bill that arrives, getting each check paid and mailed and reconciling the checkbook routinely.
Otherwise, you might want to consider using a bill-paying service, sometimes known as a "daily money manager." Here's where things can get pricey, though.
Daily Money Management Companies
Often, daily money management companies charge $25 to $100 per hour, after a free initial consultation. That can easily amount to $100 to $400 a month — or $1,200 to $4,800 a year. Bear in mind, as the website for the American Association of Daily Money Managers notes, daily money managers do not act as accountants, financial advisers or attorneys. They're personal financial assistants who generally help pay bills, balance checkbooks and negotiate with creditors.
To learn more about how they work, I recently spoke with the founder of that new one I mentioned, SilverBills — Marci Lobel-Esrig. This service, which went national in June, charges $75 a month for a Medicaid-eligible customer ($900 a year) and $100 a month ($1,200 a year) for someone who isn't.
Pretty steep, no?
"Typically, the price savings and psychic relief is worth it," Lobel-Esrig told me.
The Idea Behind a New Bill-Paying Service
A New York-based lawyer, Lobel-Esrig came up with the idea for SilverBills after visiting her elderly aunt. "She told me she had to drive to the car dealer to drop off her monthly check [for the car payment]," Lobel-Esrig recalled. Her aunt said she normally waited for her daughters to visit from California to help her pay her bills.
Lobel-Esrig wanted to find a way to help women like her aunt, as well as people like: stroke victims who can no longer write checks easily; widows whose late husbands formerly handled the bills; parents too proud to tell their adult kids they need help paying bills and adult children who'd rather spend quality time with their mothers and fathers than check writing.
"I realized a certain segment of the elderly population was not comfortable with technology and didn't use it to conduct financial transactions," said Lobel-Esrig. "So I started SilverBills."
To use the service, a customer sets up a meeting with SilverBills in New York or fills out an enrollment package sent in the mail. At that point, the person gives SilverBills accumulated bills from the last year or two with a voided check from his or her bank account. Next, SilverBills appoints a dedicated, trained customer-service rep, sets up an electronic billing system and creates relationships with the customer's bank and the companies sending the bills.
"Then we start getting the bills and download them on our secure portal," said Lobel-Esrig. Payments are either deducted from the customer's bank account or from an escrow account SilverBills creates for variable payments. The company does not have access to customers' bank accounts.
Looking for Errors and Fraud
SilverBills also acts as a consumer advocate, looking for bill errors and potential fraud — then jumping into action if the company spots either.
"We had a client a few months ago whose telecom service bill doubled out of the blue," said Lobel-Esrig. "We alerted the provider. They rectified it, refunded the money and then charged the correct amount."
Searching for a Bill-Paying Service
Interested in hiring a daily money manager for your parent? Aside from the two I mentioned, you can search for one at the American Association of Daily Money Managers site. All the pros listed there have signed the group's code of ethics. Some have passed a certification exam to earn the designation of Professional Daily Money Manager or PDMM.
Before hiring a daily money manager, however, get references from two or more of the firm's clients. If you'll be turning over your parent's bills to someone, you want to be certain it's someone you can trust.
Two other services worth mentioning to help your parents with their money: EverSafe and True Link.
EverSafe: Looking for Suspicious Activity
EverSafe looks for suspicious activity in your parent's bank account — unusual spending, excessive withdrawals, that kind of thing — and can send alerts to family members. Cost: between $7.49 a month for up to five accounts and $22.99 month for an unlimited number of accounts (that's $89.88 a year to $275.88 a year). EverSafe's most expensive service also reviews credit reports from two credit bureaus. There's a 10 percent discount for enrollees 60 and older.
True Link: A Debit Card to Control Spending
True Link is a customized prepaid debit card that can control your parent's spending by blocking purchases at certain stores or merchant categories. It can also limit ATM withdrawals and send you alerts about suspicious charges. Cost: $10 a month ($120 a year).
The Senior Safe Act
Congress might soon come to your rescue to help protect your parents from financial abuse. That is, if the Senate passes the Senior Safe Act the House approved in July.
This legislation would let financial advisers and financial services firms report signs of possible elder financial abuse to federal or state securities regulators, Adult Protective Services and others in law enforcement.
Here's hoping that legislation is one thing a dysfunctional Congress can agree on this year.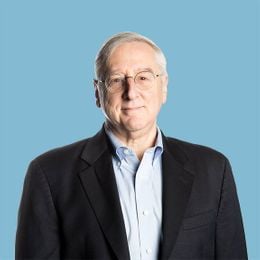 Richard Eisenberg
is the former Senior Web Editor of the Money & Security and Work & Purpose channels of Next Avenue and former Managing Editor for the site. He is the author of "How to Avoid a Mid-Life Financial Crisis" and has been a personal finance editor at Money, Yahoo, Good Housekeeping, and CBS MoneyWatch.
Read More