The Troubling News About Black and Latino Men and Prostate Cancer
Black and brown men are opting out of testing for prostate cancer and it's killing them
Prostate cancer has the lousy reputation it deserves. Second only to skin cancer on the Most Common Cancer hit parade, prostate cancer affects one in eight of all American males. Already this year, an estimated 248,530 men have been newly diagnosed with prostate cancer, a nearly 30% increase over last year. It's estimated that more than 34,000 of those diagnosed in 2021 will die from the disease.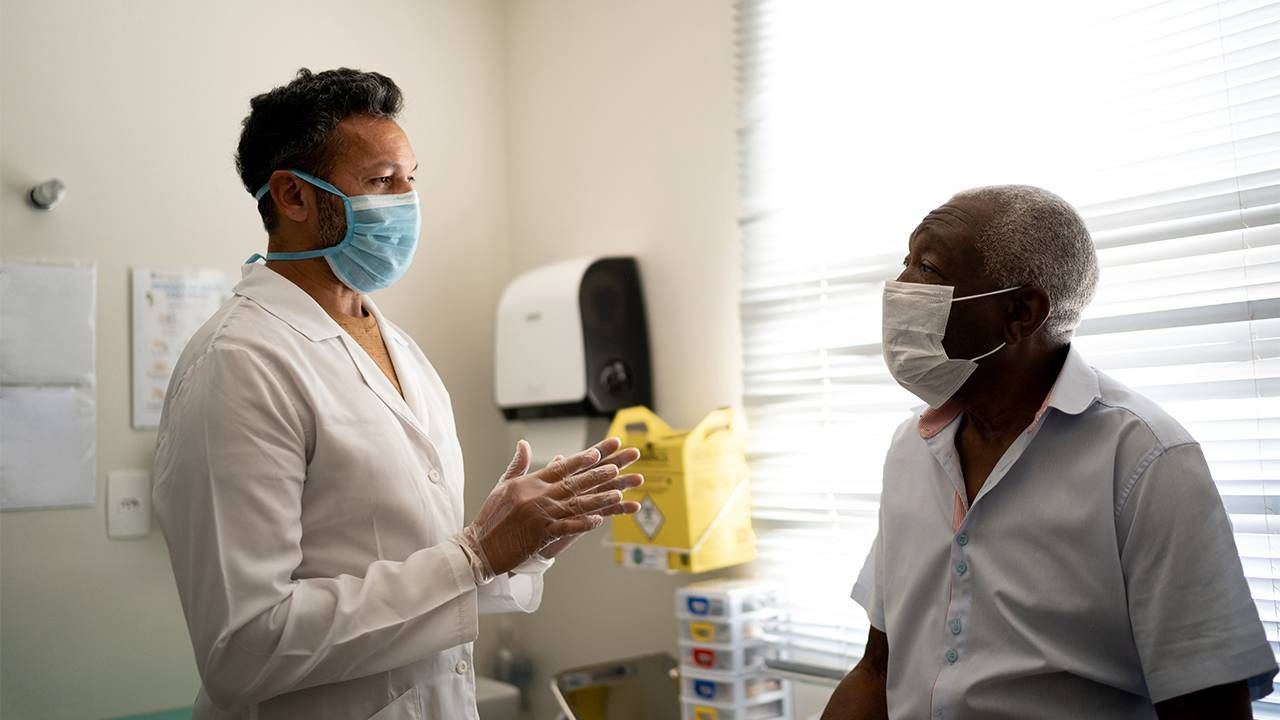 New studies conducted earlier this year by the American Urological Association (AUA) have found these mortality rates are higher among men of color. One in six Black men and one in five Hispanic men will be diagnosed with prostate cancer among all cancer diagnoses next year, according to this new data.
"Genetics do play a role here."
But what's really alarming, according to the study, is that these higher mortality rates may have less to do with race-specific genetics than with infrequent use of important follow-up testing by men of color. What's more, there's speculation that this revelation may be linked to physicians favoring white patients over Black, brown and Asian men.
More Questions Than Answers
It's too soon to say why there's a higher prostate cancer mortality rate in ethnic communities, according to Dr. Brian McNeil, associate dean for clinical affairs in the College of Medicine at SUNY Downstate Health Sciences University in Brooklyn, N.Y.
"Genetics do play a role here," says McNeil, an AUA spokesperson who presented the new data at that group's recent annual meeting. "Men with a family history of prostate cancer have a higher risk of developing it and certain ethnic groups do seem to have a higher incidence of prostate cancer in a more aggressive form, which points to nature playing a role. And we haven't definitively answered questions about environment and diet yet, either."
"The idea of implicit bias against non-white patients is a deep concern, and there are strong indications from earlier studies that this bias may exist."
Lately, experts are considering whether this higher mortality rate is linked to post-diagnosis choices made by men of color.
The new study concluded that these men are less likely than their white counterparts to follow a prostate-specific antigen (PSA) blood test — a common initial screening for men between the ages of 55 and 69 — with a magnetic resonance image (MRI). This increasingly used follow-up can eliminate the need for an invasive biopsy and catch prostate cancer early for more successful treatment.
"We use MRIs to help determine whether a man has a high burden of disease," McNeil explains. "Every man who has an elevated PSA level doesn't necessarily have prostate cancer, and we're using MRIs to help guide who should have a biopsy done versus those who should instead be monitored."
But MRI scans are expensive, says McNeil. Lower income and subpar health insurance can impact access to further care. The AUA study suggested that members of at-risk communities may not be able to afford such further diagnosis, which can delay care and increase risk of death.
"People with more disposable income can afford to take time away from work to seek another opinion regarding treatment," McNeil says. "And it can be difficult to get some treatments approved, depending upon your health insurance plan."
The Role of Implicit Bias
The study also suggested that Hispanic and Asian men with elevated PSA results were less likely to be referred by physicians for next-step MRI evaluation.
The study doesn't determine whether these physicians are discriminating against patients of color, says Danny Hughes, a professor in the Ivan Allen College of Liberal Arts School of Economics in Atlanta.
Hughes, an expert in health-care payment policy with a focus on medical imaging, co-authored a recent study called Racial/Ethnic Disparities in the Use of Prostate MRI Following an Elevated Prostate-Specific Antigen Test.
"So the chances of a man undergoing surgery for prostate cancer declined among Black patients during the pandemic."
"My colleagues and I prefer the phrase 'implicit bias'," Hughes says, explaining why doctors might be discriminating based on a patient's ethnicity. "There may be biases among doctors who don't realize they're driven by those biases. The idea of implicit bias against non-white patients is a deep concern, and there are strong indications from earlier studies that this bias may exist."
Neither a medical or economic study can determine whether men of color aren't being referred for further testing because of racism, Hughes is quick to point out.
"It's possible the patients opted out of an MRI on their own," he speculates. "What's important is that we need to make sure patients of all races are receiving really great medical care."
The Pandemic and Communities of Color
The pandemic certainly didn't help prostate cancer patients receive care.
"COVID-19 has hit urban communities particularly hard," McNeil says. "So the chances of a man undergoing surgery for prostate cancer declined among Black patients during the pandemic. The largest reduction in cancer surgery occurred at sites that cared for a greater proportion of Black patients. What's difficult to determine is whether this is an issue of race, resources or location."  
Regardless of the reason, Hughes says, these newly documented disparities are a kind of wake-up call.
"We need to understand why more men of color are opting out of ongoing diagnoses," he says. "Our goal has got to be ensuring patients of all races and ethnicities receive the best possible care."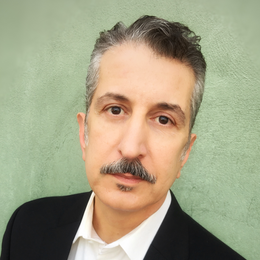 Robrt L. Pela
is a Pulliam Prize-winning writer who has worked at magazines including Psychology Today, The Advocate, Phoenix Home and Garden and Men's Fitness. For the past 30 years, he has been a columnist at Phoenix New Times and a correspondent with the NPR member station KJZZ. His last book was Filthy, a biography of the film director John Waters. He and his husband live in Phoenix, Ariz., and look forward, post-pandemic, to returning to their homes in Niles, Ohio and Bargemon, France.
Read More