When Book Clubs Are a Social Event
Members adapt time-tested formats to meet their needs
The late musician and composer Frank Zappa got it right when he said, "So many books, so little time." More than ever, many avid readers have transformed the solitary act of reading into an opportunity for socialization by joining book clubs. The New York Times has estimated that five million people in the U.S. have done so,  and each book club operates a little differently.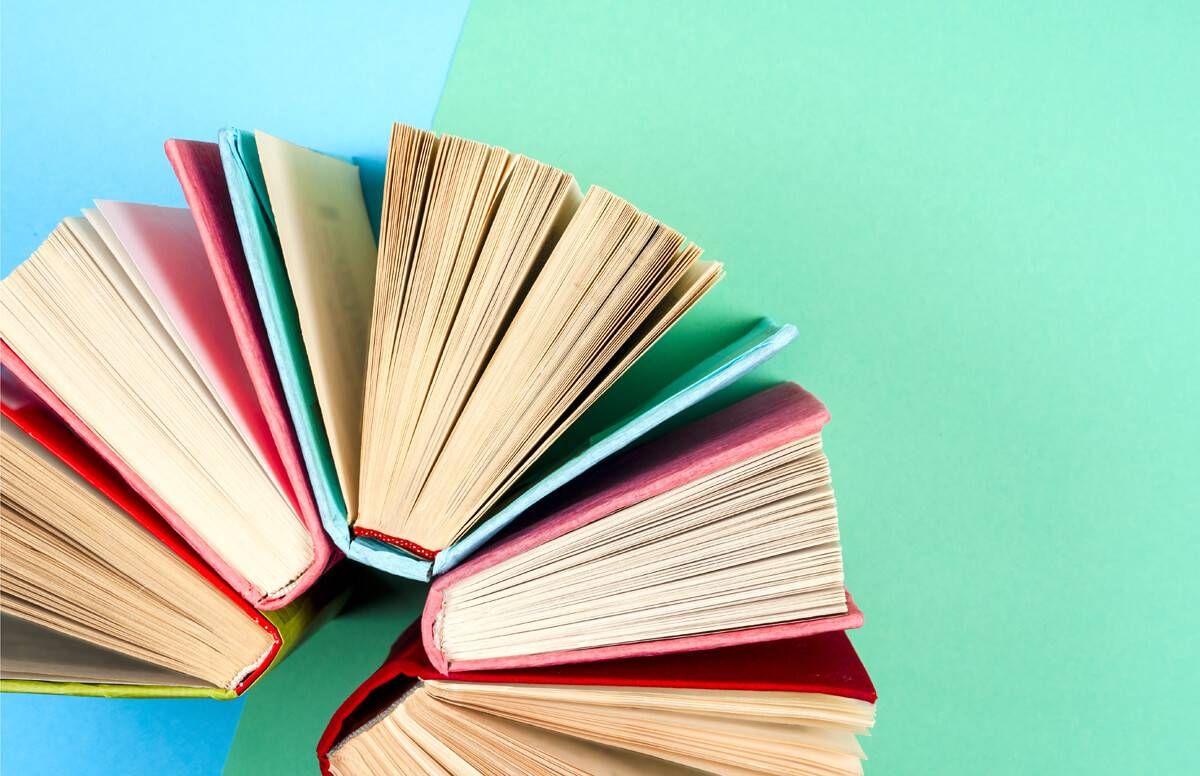 Some are open to anyone; others have closed memberships. Some appoint discussion leaders and others do not. Clubs gather for brunch (champagne optional), at lunch, for tea, at dinnertime or in the evening. They meet in libraries, restaurants, bookstores, private homes and community centers. Most clubs meet monthly. Some "meet" online in groups formed by celebrities such as Reese Witherspoon and Oprah Winfrey. And of course, The PBS Great American Read just concluded its nationwide book club and conversation about America's Best Loved Novel with the announcement of Harper Lee's To Kill a Mockingbird as the country's favorite title.
Some book clubs stick to prescribed genres, including current events, women's literature, the natural world, mysteries, Native American literature, biographies, books on social justice themes, Jewish authors, romance novels, science fiction, history or novels that earned The Pulitzer Prize. Others mix it up month to month, going with members' recommendations.
Wanting to talk about what we read is not a new concept. In 1727, Benjamin Franklin organized a literary society in Philadelphia called the Junto. Some 30 years later, Hannah Adams, a writer, was part of a reading circle in Medfield, Mass. And in 1840, in Boston, Margaret Fuller founded the first reading club sponsored by a bookstore.
A Book Club for Fans of the 'Weird and Wonderful'
Following in that tradition, City Lit Books in Chicago sponsors eight book clubs, with staff members serving as hosts. Owner Teresa Kirschbraun opened the store six years ago. "We have good relationships with people in the neighborhood," said Matt Faries, assistant manager, "and they form the basis of the clubs."
City Lit's book clubs are Found in Translation (fresh English translations of stand-out fiction); Wilde Readers (LGBTQ literature, classic and contemporary); In Brief (short stories or essays); Weird and Wonderful (science fiction, fantasy, magical realism); Graphic Content (graphic novels); Tell Me How It Ends (nonfiction current events and social justice); Instant Classics (recent fiction) and Women Write Books.
"The Weird and Wonderful club is the most popular," Faries said. "There are 20 to 25 members, a full range of ages. It's just a great mix of people."
SubText Books in Saint Paul, Minn., sponsors five book clubs and also serves as the meeting place for several Marcel Proust aficionados that gather for an hour every Sunday morning to read aloud from Remembrance of Things Past.
John Minczeski, a poet and one of the founders of the group, which has met for several years, says it is just about finished with Remembrance's Volume 6 and anticipates reaching the conclusion of the last volume, Volume 7, "in a couple of years."
Minczeski said this group has developed a fondness for Proust's "scalpel-like dissection of people's characters" and readily accepts a key element of the book, which runs 4,215 pages. "If you go looking for a plot," Minczeski said, "you will be frustrated."
Birders (and Friends) Flock to the Nature Book Club
For 20 years, natural history buffs have gathered in St. Louis to discuss science books. "One day in 1998, three birders were out walking when one asked if the others had read Annie Dillard's Pilgrim at Tinker Creek, and that's how the Nature Book Group got started," said Lisa Nansteel, one of the original members.
The nature book club,  which numbers about a dozen women and men, reads a variety of titles and at meetings they also enjoy "creative snacks," which have included a working volcano cake complete with lava and smoke, edible icebergs dotted with edible penguins, cookies in the shape of the planet and a "skeleton vegetable tray," Nansteel said.
Another group, "The Book Guys," based in Columbia, Mo., draws up to 14 men each month. "There are some retired professors and physicians in the group, and a mix of people from other fields," said Terry Ganey, a member since 2007. "The group is into books on science, the environment, history and politics. While the discussion begins on the book selection, it sometimes evolves into wine-fueled conversations about politics or current events."
Appointed Book Buyers Circulate Books Among Members
Readers in a club in San Francisco have to hold their thoughts about any given book for six months, as the group of neighborhood women meets just twice a year. That's not the only unusual thing about the club, which was founded 85 years ago.
"Twice each year, two members read reviews and then buy one copy of 17 different books — a mix of biographies, nonfiction and fiction," said Dottie McHugh, a member for 20 years. "In September and March, everyone gets a new book and a 'pass list,' so we all know who gets which book next, and when."
At the meetings, members discuss over tea what they did or didn't like about what they read. "We spend about five minutes on each title and then we auction off the books so we have money to buy the next 17," McHugh said. "This is a way to sample all different kinds of books for not much money. We are committed readers."
The Wise Women, a club in metropolitan St. Louis, also attracts committed readers. The group is a spinoff of another group, started by women who rebelled.
"The original club met at Washington University, where an English professor sat on a stage leading a book discussion for 40 or 50 people," said Helen Schrader, who joined in the late 1970s. "Some members decided that wasn't fun, and they left to form a less structured group."
Today the group meets once a month in members' homes, where they talk for an hour or more about the current book while enjoying wine, snacks and dessert. "There is such a camaraderie among these intelligent women — though, of course, not everyone likes every book," Schrader said. "In fact, the books that some members dislike often generate the most interesting discussions."
'I Miss Book Club Something Fierce'
Schrader added that she has left the group because she is no longer comfortable driving at night. She said, "I miss book club something fierce."
If you think you're missing out on something wonderful, look for book clubs at your local library, college or bookstore or search online for a local Meetup reading group.  If you come up empty, consider starting a group that suits the needs of the members.
Patricia Corrigan
is a professional journalist, with decades of experience as a reporter and columnist at a metropolitan daily newspaper, and also a book author. She has written for Next Avenue since February 2015. Read more from Patricia at latetothehaight.blogspot.com.
Read More