Boomers, Millennials & the Long-Term Care Divide
Millennials fear the burden will fall to them to pay costs for loved ones
Many of the nation's Millennials think their boomer parents are doing a lousy job planning for their long-term care needs, according to a new survey from Genworth Financial (a leading seller of long-term care insurance policies).
 
The Aging Across Generations study, conducted with the J&K Solutions research firm, found that 27 percent of Millennials would give their parents or loved ones a "failing grade" due to not planning for, or talking about, their long-term care needs.
 
The kids say they'll do better: 56 percent of Millennials surveyed think they will plan for their long-term care needs more effectively than previous generations.
 
Underestimating Long-Term Care Costs
I hope they're right — and that they're starting to save for what could be staggering out-of-pocket costs; 70 percent of Americans who reach age 65 will need some long-term care, for an average of three years.
"People very much underestimate what long-term care will cost," Genworth President and CEO Thomas McInerney said at a Genworth media briefing I attended today. "Not many boomers have prepared for it."
(MORE: Is Long-Term Care Insurance a Good Idea?)
 
In a recent AgingCare.com survey, 25 percent of Alzheimer's caregivers spend more than $4,000 a month (that's nearly $50,000 a year) on their loved one's care.
 
Genworth also released today its annual Cost of Care Survey, a painful snapshot of the price of nursing homes, assisted living facilities and home care. As you'll see below, the median annual cost for a private nursing home room is closing in on a hundred grand: $91,250, up a stunning 4.17 percent from a year ago. Annual care in an assisted living facility now runs $43,200, on average, an increase of 2.86 percent.
The increases at nursing homes and assisted living facilities are far higher than the inflation rate overall because of the facilities' fixed costs, says Bob Bua, Genworth Vice President and business leader of its CareScout subsidiary.
 
"When you're running an assisted living facility or nursing home, you're burdened with constant inflation in electric bills, supplies, building maintenance, equipment, property taxes, management layers, food, physical therapists and social workers," Bua told me. "By contrast, home care is a very unregulated marketplace that isn't burdened with physical plant demands or overhead."
(MORE: America's Family Caregivers Need Assistance)
 
Indeed, the $20 median hourly rate for home health aides was up only 1.27 percent last year and just 1.03 percent a year over the last five years, according to Genworth. (By contrast, a private room at a nursing home rose 3.95 percent a year over the past five years, on average.)
 
Holes in the Safety Net
Most people needing long-term care — and their families — need to shoulder these costs alone. As Chris Farrell just wrote on Next Avenue in his piece, "America's Family Caregivers Need Assistance," the safety net is "full of gaping holes."
 
Farrell noted that Medicare doesn't pay for most long-term care bills; you essentially must run out of money to qualify for Medicaid reimbursement and the private long-term care insurance market is getting pricier and shrinking.
 
Oh, and Millennials (boomers, too), don't count on the federal government to come to the rescue to help you pay for long-term care anytime soon. "People should not expect the government will be there for this," says Bua.
(MORE: Alzheimer's $4,000 Monthly Tab for Family Caregivers)
 
As Dr. Bruce Chernof, president and Chief Executive of The SCAN Foundation, a nonprofit focused on improving the quality of health and life for seniors, says: "The Big Middle" are on their own.
 
Soaring Cost of Long-Term Care Insurance
Another potential long-term care cost that's dramatically outstripping inflation: long-term care insurance premiums.
 
The cost of long-term care policies rose 8.6 percent, on average, compared with a year ago, in the latest American Association for Long Term Care Insurance (AALTCI) Price Index. The price of a policy varies dramatically based on your age and the coverage you want, but a healthy 55-year-old man might pay about $2,000 a year for $164,000 in initial benefits, AALTCI says.
Only 8 percent of people own long-term care insurance. At the Genworth media briefing, I asked McInerney what he'd tell boomers skittish about buying a policy because of its rising cost. "If you want huge policy limits and the highest inflation riders, those are expensive. But you don't have to do that," he said. "You could get coverage for two or three years. Buy a reasonable amount of coverage. There's no reason to buy a 5 percent inflation rider."
 
The Burden on Millennials
In the Genworth survey, Millennials were the most likely to say they felt the burden of providing long-term care for their parents or grandparents will fall on them: 69 percent felt that way, compared with 60 percent of respondents age 40 to 59 (Gen X and younger boomers) and 42 percent of those 60 and older (older boomers and the Silent Generation).
 
Kari Ullman, principal of J&K Solutions and a Millennial, told me: "The silent generation had pensions and family living in the area, so they had a family safety net and a company safety net. The boomers are seeing a dwindling of the safety net; they may or may not have a pension and their children are living in different areas of the country. My generation has no safety net."
 
More immediately, though, it's the boomers who need to come to grips with potential long-term care costs.
 
"Boomers should really have a bona fide strategy to manage a long-term care event," says Steve Cain, Principal & National Sales Leader for NFP Long-Term Care in Los Angeles, Calif.
 
What You Can Do
Cain worries that too many boomers are paralyzed by scary long-term care cost figures like the ones Genworth just released. So "they end up doing nothing," fearing they won't be able to cover the whole bill, he notes.
Cain's advice: "My recommendation is not to let perfect be the enemy of good. The old adage that 'something is better than nothing' makes a lot of sense these days."
 
Take a serious look at your current and likely future savings to see if you'll have money to pay for some long-term care costs, if necessary. If you won't, look into buying a long-term care insurance policy.
At today's media briefing, Genworth's McInerney said: "Going forward, I think we will see the [life insurance] industry coming up with a lot of different solutions to help solve long-term care planning."
 
Maybe so. But in the meantime, start having conversations with your loved ones about your long-term care wishes and where you think the money will come from to pay potential costs. Your Millennial kids will thank you.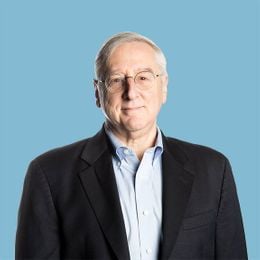 Richard Eisenberg
is the former Senior Web Editor of the Money & Security and Work & Purpose channels of Next Avenue and former Managing Editor for the site. He is the author of "How to Avoid a Mid-Life Financial Crisis" and has been a personal finance editor at Money, Yahoo, Good Housekeeping, and CBS MoneyWatch.
Read More