The Bottom Line on Home Equity Lines
5 tips on snagging the best deal and understanding the risks
With your home's value likely higher than a few years ago and interest rates near all-time lows, you may be thinking about taking out a home equity credit line. Average interest rate: roughly 4 to 5 percent, far less than the roughly 16 percent charged by many credit cards.
But, according to experts I've interviewed, there may be better alternatives, such as a home equity loan or — if you're 62 or older — a reverse mortgage. "The decision boils down to what is the purpose of the borrowing," says Greg McBride, Chief Financial Analyst at Bankrate.com.
A Big Risk: Rising Payments
And if you will be taking out a tax-deductible home equity line of credit (or HELOC) of up to 80 percent of your home's value or so — you'd better be familiar with the risks, especially the likelihood that your payments will rise substantially.
(MORE: Your Home as Collateral)
"This is not a today decision, this is a today and tomorrow decision," says Gerri Detweiler, Director of Consumer Education at Credit.com.
I'll offer five tips for prospective home equity credit line borrowers shortly.
If you're in the market for a home equity line, you're in good, and growing, company. Americans took out $35.2 billion in home equity lines in the second quarter of 2014, up 27 percent from a year ago, according to Experian. One reason: "It's absolutely easier to qualify for a home equity line than a few years ago," says Odysseas Papadimitriou, CEO and founder of Wallethub.com.
Why Retirees May Be Rejected
One exception: Retirees. Lenders typically approve home equity line and loan applicants based on their income and cash flow. So if youndon't have a job or are working part-time, you may well be rejected despite a pristine credit score and a boatload of savings.
(MORE: Tapping Home Equity Without Owing Interest)
"It's definitely more challenging for someone who has gone from full-time to part-time work," says Detweiler. "And it's going to be extremely challenging for retirees."
Consequently, says Detweiler, if you're nearing retirement and want to get a home equity line or loan, you should apply before you leave the full-time job.
3 Ways to Tap Your Home
Before I get to the tips, a brief explanation of the differences between three ways to tap your home equity:
Home equity lines are like gigantic revolving credit cards. You can tap as much or as little of the line when you want, often over 20 to 30 years; generally you must borrow $10,000 or more. They usually have variable interest rates pegged to the prime rate (3.25 percent in mid-September 2014). Best for: A fluctuating expense that'll last years — like ongoing home improvement projects done in stages or college tuition. "A HELOC can be a good idea to pay for home repairs and unexpected home-related bills," says Emily Guy Birken, author of The Five Years Before You Retire.
Home equity loans give you a lump sum of money, charge a fixed rate (6.23 percent on average in mid-September 2014) and must be repaid over five to 15 years. Best for: Someone with a short-term expense, such as a one-time home renovation.
(MORE: How to Use Your Home to Stay at Home)
Reverse mortgages are available to homeowners age 62 and older. They're repaid when the home is sold or the last surviving borrower is no longer there. There are no monthly principal and interest payments; interest (the rate can be fixed or adjustable) accrues and is paid at the end of the loan. Best for: people who need to supplement their income.
5 Tips for Home Equity Credit Line Shoppers:
Here are five things you should know before you sign on the line for a credit line:
1. Be sure you'll be able to pay the interest once your rate rises. Some credit lines lure you in with an "introductory" discounted rate that's guaranteed to rise after six months, often by about 0.25 percent. But the bigger concern is that most analysts expect interest rates to rise over coming years, which means today's home equity line rates are likely to shoot up accordingly. "Don't pile up more debt now than you can pay when rates go higher," says McBride.
Detweiler urges prospective borrowers to be realistic about their future income until the credit line will be paid off. "If you can't make the payments, you could risk losing your home," says Detweiler. " So if you won't have much income but do have a lot of assets, a reverse mortgage may be a better option."
Alternatively, she adds, you might consider a home equity loan with a fixed interest rate and fixed payments.
2. Go online and scrupulously compare rates, terms and fees at banks and credit unions. Their home equity lines can vary dramatically and how much you'll pay will depend on where you live, how much you want to borrow, your credit standing and what each lender is offering.
When I searched on Bankrate.com for $50,000 and $100,000 home equity lines for someone with "good" credit where I live, I found rates ranging from 2.99 percent to 4.71 percent. Some charged $50 annual fees; others had no annual fees. Some had an interest rate "floor" (meaning their rate would never go below that) of 3 percent or 3.25 percent; others didn't.
So, find out: the line's current interest rate; how future rate increases will be determined; whether there's an interest rate floor; whether there's an interest rate ceiling. And get a list of the type and amount of each fee you'll be charged. Then you'll truly be able to compare line-by-line.
3. Look for deals. "Lenders constantly have offers such as waiving annual fees and closing costs," says Papadimitirou. But McBride offers this caution about a no-closing cost credit line: You may be required to pay those costs later if you decide to close out the line within three years.
4. Understand the difference between the "draw period" and the "repayment period." This is the big catch with home equity lines.
Often, for the first five to 10 years of your line (known as the initial draw period) you repay just interest. This is followed by the "repayment period" when you must pay back the principal, too; it can last 10 to 20 years.
It might come as a balloon payment, which might really be a shock if you're not expecting it. At that point, according to the Consumer Financial Protection Bureau — which has an excellent free online publication, What You Should Know About Home Equity Lines of Credit, you may need to refinance that payment with the lender, get a loan from another lender or find the cash to pay it off yourself. Otherwise, you could lose your home.
Find out the length of the term of the credit line and the length of its draw period.
5. Watch out for a "minimum draw" if you're thinking about getting a just-in-case home equity line. Some people like to have the credit lines as emergency backstops; they don't pull out any money when they're approved but have the peace of mind knowing they could in the future, if necessary. But McBride says some lenders have minimum draws, requiring borrowers borrow a specified amount at closing. "Steer clear of these if you're just getting the credit line as emergency backup," he says.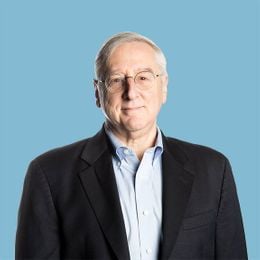 Richard Eisenberg
is the former Senior Web Editor of the Money & Security and Work & Purpose channels of Next Avenue and former Managing Editor for the site. He is the author of "How to Avoid a Mid-Life Financial Crisis" and has been a personal finance editor at Money, Yahoo, Good Housekeeping, and CBS MoneyWatch.
Read More