Caffeine and Me: A Love Affair
A search for the perfect cup of Joe and the machine to make it
Sing to me, my caffeine muses. Sing of plundering the hallowed heights of Bloomingdale's. Sing of wily Odysseus, disguised as a small appliance salesman who seduces middle-aged housewives into the tempting embrace of a gleaming and new Nespresso machine. I confide my longing to my husband. He furrows his brow. "You want a trip to Greece?"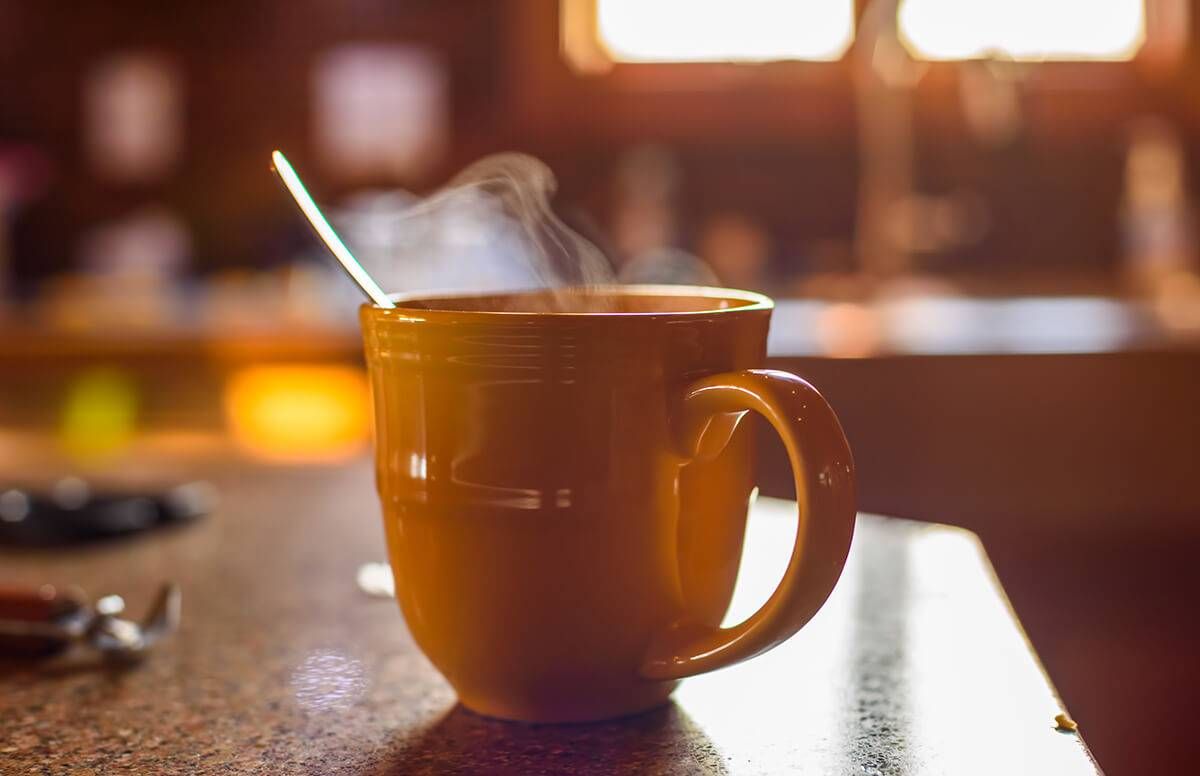 You'd think after 36 years of marriage he'd catch on quicker. Then it dawns on him what I'm rattling on about and he groans. "Just how many cappuccino machines do you already own?" he asks accusingly. I hang my head. "Seven," I whisper.  He sighs. "This one will be different," I lie.
He listens to me sing once more the (full) body electric pot. My husband is a man who lives to please. He denies me nothing, except the house seats for Hamilton I really want. He knows he has lost this battle, but takes his parting shot: "You'll just add it to the gadget graveyard in the basement."
I cringe.
So yes, maybe I've turned the lower level of our house into the final resting place for all the other dead or discarded kitchen appliances I once had to have. The George Foreman Grill. The Zojirushi Bread Machine. The Excalibur Food Dehydrator. But those were mere countertop candy. Kitchen porn that teased, but didn't deliver.
The heart wants what it wants. The new Nespresso VertuoLine machine (retail price: roughly $140) is as sleek and sexy as a red Ferrari. Its pneumatic curves beg to be caressed. Its coffee pods are packaged like a mouth-watering box of Italian chocolates with names that roll off the tongue: Odacio. Carmelizio. Voldemorto (okay, I made up that last one).
Coffee Makers I Have Known

First, there was the Breville Barista. A behemoth that squatted on my kitchen counter taking up prime real estate. It begat the coffee bean burr grinder. I pulled shot after shot like a church lady playing the slots at Caesars Palace in Atlantic City. But my devotion fizzled. The attached frother grew a germ-laden milk moustache so cement-like you needed the crème brûlée blow torch to remove it. Remove it I did. To the basement.
Next, I hooked up with a saucy red Bialetti Moka pot. "If you want Italian espresso, this is the real deal," my husband said with satisfaction. Compact and reassuringly low tech, it required nothing more than a stovetop burner. I followed a recipe from Marcella Hazan, the legendary Italian chef. The little pot gurgled with promise. It smelled as enticing as Nonna's cucina. But it made espresso that tasted like burnt rubber from a blown tire on the Cross Bronx Expressway.
My fling with the Keurig followed. We met in a fancy five-star boutique hotel in Quebec City. I was a skeptic. Room service was pricey, though, so I plopped in a pod. For ten seconds, the machine shimmied and shook. Then, with a sigh of satisfaction, a ribbon of rich espresso rushed into my waiting cup. That's when I knew: I must pursue these pert little pods and make them my own.
Fulfilling a Coffee Dream
My husband was eager to indulge me. Or maybe he has just learned that resistance is futile.
My birthday was near, so he asked what I wanted.  "You know what I want."  He did.
"Do you know how wasteful those pods are?" he asked. "The Fresh Kills landfill on Staten Island was built from crap like this."
I responded, "They give you postage-paid mailers to return the pods for recycling."
"What's wrong with using a French press? Everyone knows it makes the best coffee," he said.
"Everyone also knows unfiltered coffee raises your bad cholesterol," I replied. Touché.
He sighed. "You win. You can have your Nescafé."
"Nespresso."
"Whatever."
"It's cheaper than Starbucks," I pointed out.
"Pricier than grinding your own," he retorted. (Okay, he's got me there.)
I offered my coup de grâce. "You're getting off easy," I said. "This is way cheaper than Hamilton tickets."
Rejecting the Caffeine Muses
He brings home the red Nespresso Vertuo and unboxes it without comment. I clear space on the counter, and peel open the complimentary assortment of glossy pods.
The machine revs up louder than a leaf blower. It smells suspiciously like my father's old 8-mm movie projector. I make the first cup. It tastes a tad…watery. I panic.
Have I made yet another wasteful purchase?
"It tastes… good," I say, noncommittally.
As soon as my husband's back is turned, I make a beeline to Bloomingdale's. My pals in customer service talk me down off the ledge. Like priests, they listen to my confession and offer wise counsel: "You held the button down too long." They demonstrate, pulling me a perfect shot. Then they sell me a dozen sleeves of purple Altissio pods and welcome me to the 24/7 Nespresso Club.
They've got my caffeinated soul. Not to mention my Bloomingdale's loyalist reward card.
Alas, each coffee dalliance unfolds the same way. The blush of new romance. The honeymoon hanky panky. But the novelty fades. I start staying out late in coffee bars. I sneak a caffè macchiato at Zibetto Espresso Bar. Pretty soon, I'm knocking back shots of straight espresso. Finally, in a fit of self-loathing, I dump last year's machine in pursuit of the next hot model.
I am an addict. I know it. My husband knows it. He loves me enough not to gloat. So sing no more, my caffeine muses, not even of Greek diner coffee. Plug my ears with recyclable, but costly, capsules. Warble me not to death with the sweetness of golden crèma. Lash me to the mast, beloved husband, lest Bloomingdale's beguiling song lure my credit card to its destruction again.