Can Financial Planners Be Rated Like Yelp?
A new site, Wallet Hub, is compiling consumer reviews of money pros. But critics have concerns.
Let's say you wanted to hire a top-notch financial planner and figured you'd start online.
 
You'd quickly find that it's a cinch to find a directory of nearby planners. There's "Find An Advisor" on NAPFA.org, with fee-only planners belonging to the National Association of Personal Financial Advisors, and Letsmakeaplan.org, from the CFP Board, which lists local certified financial planners.
 
Then there are independent analysts whose sites layer on their own filters to weed out advisers with disciplinary actions or problematic backgrounds. Examples of this breed are Advice IQ ("One complaint and you're out," says editor-in-chief Larry Light) and the Paladin Registry, which has compiled a list of 5 Star Advisors based on their credentials, ethics, business practices and services.
 
(MORE: Beware of Financial Advisers With Bogus Credentials)
 
Finding Ratings of Planners is Hard
 
But it's nearly impossible to go online and learn from clients of financial planners and advisers how well they're treated by these money pros and how solid the advice is. In other words: how good they are. And that information could be extremely valuable to someone trying to choose a planner.
 
Strange, no?
 
After all, you can go to Angie's List for consumer ratings of service providers from plumbers to personal chefs and to Yelp for reviews of everything from restaurants to radiologists. (Facebook is quietly rolling out a 5-star rating system to let users assess all types of businesses.) But customer ratings of financial planners? Not likely.
 
That may be about to change, though.
 
What Wallet Hub Is Trying to Do
 
A three-month-old site called Wallethub.com, an offshoot of Cardhub.com (which lets users compare credit cards), brazenly aspires to be the Yelp of personal finance. It has started running reviews of advisers by current and former clients, such as "Found him to be out of touch, unresponsive and arrogant."
 
(MORE: Why Won't We Use Financial Advisers?)
 
Wallet Hub founder and CEO Odysseas Papadimitriou says, "We're on a mission to put more information in the hands of consumers to help them make the best decisions."
 
Grant Easterbrook, senior research associate at Corporate Insight, a financial services analytics firm, thinks we'll see a growth in such ratings of planners when Generation X and Generation Y amass enough savings to warrant money management. "They're much more interested than boomers in getting reviews online."
 
Ratings Are Pretty Scarce So Far
 
Right now, though, Wallet Hub has profiles of roughly half the nation's financial advisers (taken from publicly available information and regulatory filings) on its site but few have been rated by current or former clients.
 
And when one is rated, that's often done by only one or two people.
 
Papadimitriou emphatically believes the number of ratings will mushroom once the public knows they can write and read them.
 
Reviewing the Math for These Reviews
 
Others aren't so sure.
 
Calling the concept of a review site "noble," Michael Kitces, a financial planner who's director of research at the Pinnacle Advisory Group in Columbia, Md., blogged that the advisory business doesn't have the volume to make it viable.
 
If the adviser has a "big" client base of 150 and 1 to 2 percent of those clients leave a review, said Kitces, "most advisers will never have more than one to three client reviews, which isn't enough review quantity to be credible."
 
(MORE: How to Find a Financial Adviser Who's Right for You)
 
Papadimitriou views the math differently.
 
"If you're comparing two financial advisers and one has a review from someone with a horrible experience and the other has no reviews, I don't know about you but if everything else looks the same, I'd rather go with the one who doesn't have a horrible review," he says. "We'll never have 600 reviews for one adviser, but more data is better than no data."
 
A Key Regulatory Restriction
 
Another potential stumbling block for finding advisers' ratings online is what's known as the Securities and Exchange Commission's "testimonial rule."
 
Basically, investment advisers are prohibited from publishing "advertisements" that include client testimonials. The rule's somewhat vague, but experts say if an adviser pays a site to be listed, he or she can't permit endorsements from clients.
 
That's why a directory such as Advice IQ — which charges advisers $995 a year to be included — doesn't run ratings.
 
Wallet Hub may be able to skirt this concern, however, because the site doesn't charge advisers to be listed. The company makes its money through ads from companies selling mortgages, credit cards and the like.
 
Can Clients Rate Advisers Fairly?
 
Some planners scoff at the whole notion of consumer reviews for their profession because they believe clients are rarely equipped to provide accurate ratings.
 
Michael Chamberlain, who runs Chamberlain Financial Wealth Management in Santa Cruz, Calif., believes there's a big difference between assessing financial advisers and restaurants.
 
"Everybody has had many dining experiences, so they have a background for judging a future dining experience. But I don't know many people who have had enough financial planning experiences to compare and contrast different levels of service," he says. "They may have gone to one person and thought he was great, but were actually sold a high-priced life insurance policy by him and got screwed and they don't even know it."
 
As Light says: "Bernie Madoff was a wonderfully charming man. I bet his Yelp-like comments, if they were allowed, would be glowing."
 
On a related note, can users trust that the ratings are truly by clients and not by, say, the adviser's brother-in-laws? Yelp has struggled with fake reviews and Jack Waymire, founder of the Paladin Registry, says online reviews and ratings "are too easy to manipulate by unscrupulous advisers."
 
Papadimitriou says his staff is on the alert for such shenanigans and will filter out reviews they deem dishonest.
 
How Other Sites Rate Money Pros
 
All these obstacles help explain why some sites are taking a different approach.
 
NerdWallet scores advisers on how users rate their answers to questions they've posed. Tippybob has a "proprietary rating system" that provides a 1-to-100 Tippyscore based on how well an adviser's clients rate his or her customer service. Brightscope assigns rankings based on the quality of the contributions that advisers post on its site.
 
Surprises From an Angie's List Search
 
Incidentally, Angie's List has a smattering of ratings of financial planners. But don't rush to check them out. Chamberlain wrote on Forbes in July that when he searched for Sacramento financial planners on Angie's List, he received names of bail bonds companies, credit card processors and firms located as far away as New York.
 
How to Find a Good Planner
 
I hope Wallet Hub is able to reach critical mass with its ratings idea. And if you're looking to hire a local planner, I encourage you to see if the site has any comments that could be useful.
 
But you ought to also download the Consumer Financial Protection Bureau's guide, Know Your Financial Adviser, which lists the questions to ask when interviewing prospective money pros so you can rate them on your own.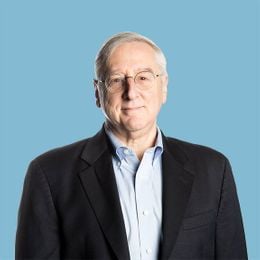 Richard Eisenberg
is the former Senior Web Editor of the Money & Security and Work & Purpose channels of Next Avenue and former Managing Editor for the site. He is the author of "How to Avoid a Mid-Life Financial Crisis" and has been a personal finance editor at Money, Yahoo, Good Housekeeping, and CBS MoneyWatch.
Read More