How Can I Find Meaningful Work In Retirement?
The 'Unretirement' author spoke to four experts for the answer
For much of the past three decades, the national personal finance conversation about boomers entering their retirement years has focused on savings and investing — having enough money forThe Number. "What are the chances that you'll live out your days in comfort?" asked Lee Eisenberg, author of The Number: A Completely Different Way to Think About the Rest of Your Life. "What happens if you don't make it to your Number?"
Money still matters, of course. But these days, the pressing retirement-planning issue has shifted toward a different question: How can I keep earning an income once my career winds down and do something I love? Put another way: How can I find purpose and a paycheck, meaning and money in my next stage of life?
Since I wrote a book about this (Unretirement) and blog about the subject for Next Avenue, I've been getting emails from people asking for my help on figuring out what comes next for them, including this one from Susan LaScala:
My dilemma revolves around the meaningfulness of work.... I've been a nurse since 1976. I left my school health center job one year ago to retire at 60. Within six months, I began working part-time at a family planning agency... It is difficult to have much-needed skill sets and just put them in a box and walk away from meaningful careers... My first choice would be to work outdoors, in nature, doing something related to the environment or biological research…but I have no skills there and not much to offer but my time and willingness to learn. I need permission, I think, to leave the first career behind.
LaScala's question seems representative of people in her generation at her stage of life. So, to answer it and help you if you're wondering something similar, I talked with four people well versed in helping boomers navigate transitions:
Here's what they said:
Marc Miller, Career Pivot
Miller, who spent more than two decades at IBM, worked at several tech startups, taught high school and was a nonprofit fundraiser, now concentrates on working with boomers seeking a new career for the long haul. He offered up a three-step process.
First, he advises, figure out which problems you want to solve and understand your skills. "Most of us are hired to solve problems," notes Miller. The question to ask yourself, he says: "What skills do you want to carry into the second half of life?" Miller noted that LaScala's core skill is caregiving.
Next, he recommends determining how much you really want to work. Many people at this stage in life don't want to put in long hours on the job, but it's easy to end up toiling too much if you don't set personal boundaries. The question to ask yourself, says Miller: "What are you willing to do and what are you not willing to do?"
Third: What do you want from work? Miller rattles off a number of potential motivations, including assisting an organization with its mission; financial rewards; public recognition or a pat in the back by the boss, team or clients. Most people, he notes, put a priority on two, maybe three of these.
Marci Alboher, Encore.org
Alboher knows all about transitions, both personally and professionally. She's been a lawyer, journalist, author and, most recently, social entrepreneur. Alboher talked with many people like LaScala while researching The Encore Handbook. "Her question doesn't surprise me," she told me.
Alboher emphasizes that this is a time for testing — experimenting to see what works and, just as importantly, what doesn't. She suggests LaScala take her skill set into a different environment, such as exploring becoming an emergency medical technician in a park system or volunteering in a state or national park and leading eco-travel expeditions. In other words: options where her nursing skills and the outdoors intersect.
"Whatever she is doing, it will happen in stages," Alboher notes. "There will be detours. It's important to take each step at the moment and use it as a place to pivot from."
Alboher's a big fan of getting together several friends and acquaintances to act as an "accountability group" for testing out your ideas to see what they think.
And Alboher has one more tip for LaScala: In many parts of the country, nursing is a good platform for going part-time. So LaScala could look into doing that to bring in income so she can then lower the cost of testing out her ideas and experimenting with new careers.
John Tarnoff, career reinvention coach
When I recently shared the stage with Tarnoff at the Road Theater in North Hollywood, Calif. for an Actors Fund event (Exploring Creative Well-Being: Entertainment Professionals 50 and Over Symposium), I heard him proudly admit that he has been fired 39 percent of the time during his 40-year career! That's helped make Tarnoff especially enthusiastic about helping others find their next line of work.
He suggests a five-step approach, with the apt acronym LEARN:
Listen: Similar to Alboher's "accountability group" idea, Tarnoff recommends choosing a handful of people who know you, worked with you or lived with you (college roommate or spouse). Then, he says, "try to see yourself through other people's eyes."
Express: Take a month — or a year! — playing around with ideas about what job may be in your future. Keep a notebook to capture your thoughts. Also, says Tarnoff, put together a "personal board of directors" to get feedback.
Accept: Okay, you've kicked up some dust and maybe your career lately hasn't been all you've hoped. Still, says Tarnoff, we are better off from our accumulated experiences. Just remember, he adds: "We can choose to be open to what lies ahead."
Reframe: Your transition is a time for breaking out of your rut and challenging your personal status quo, he says. "Reframing gets to your sense of yourself and what you think you do, as well as a sense of how the world works," Tarnoff notes. "What do you think is holding you back?"
Network: Don't bother with resumés and job applications. At this stage of life, Tarnoff says, when you're looking for work offering money and purpose, "you need to rely on relationships." He adds: "You want to say: 'Who out there is looking for 30 years of experience?'"
Teresa Daly, Navigate Forward
It's hardly surprising that Daly is in the transition business. She worked as a Fortune 500 executive, a company president, a community leader and in 2004 ran for Congress. At Navigate Forward, she's now assisting the likes of LaScala all the time. "There are many people at LaScala's stage in life who are coming off a career looking at another chapter in their life that is different," says Daly.
She, too, recommends putting the job title off to the side. Instead, says Daly, ask yourself: What is your forté? Connecting the dots, she adds, takes time.
"You have to get at what is your real craft and intersect that with your passion," Daly says.
The key, she notes, is to create a new narrative. Ask yourself: What kind of story would you like to write going forward?
And now a final word from me: Hopefully, some of these suggestions will help you plan your unretirement. You may have noticed several themes emerging from my interviews — the importance of taking time for introspection; separating your job title from your skill set; the power of networking and a willingness to experiment.
You can listen to my answer to LaScala's question on my podcast, Back to School: Are Professional Certification Programs Worth It? at Infiniteguest.org.
I'd add one more tip to the ones above: Have fun along the way!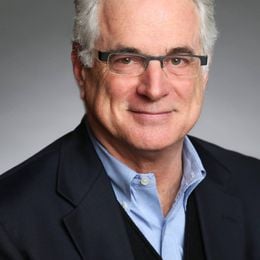 Chris Farrell
is senior economics contributor for American Public Media's Marketplace. An award-winning journalist, he is author
 of the books Purpose and a Paycheck:  Finding Meaning, Money and Happiness in the Second Half of Life and Unretirement: How Baby Boomers Are Changing the Way We Think About Work, Community, and The Good Life.
Read More