Can You Die of a Broken Heart?
Debbie Reynolds' sudden death following daughter Carrie Fisher's made us wonder
Can you really die of a broken heart?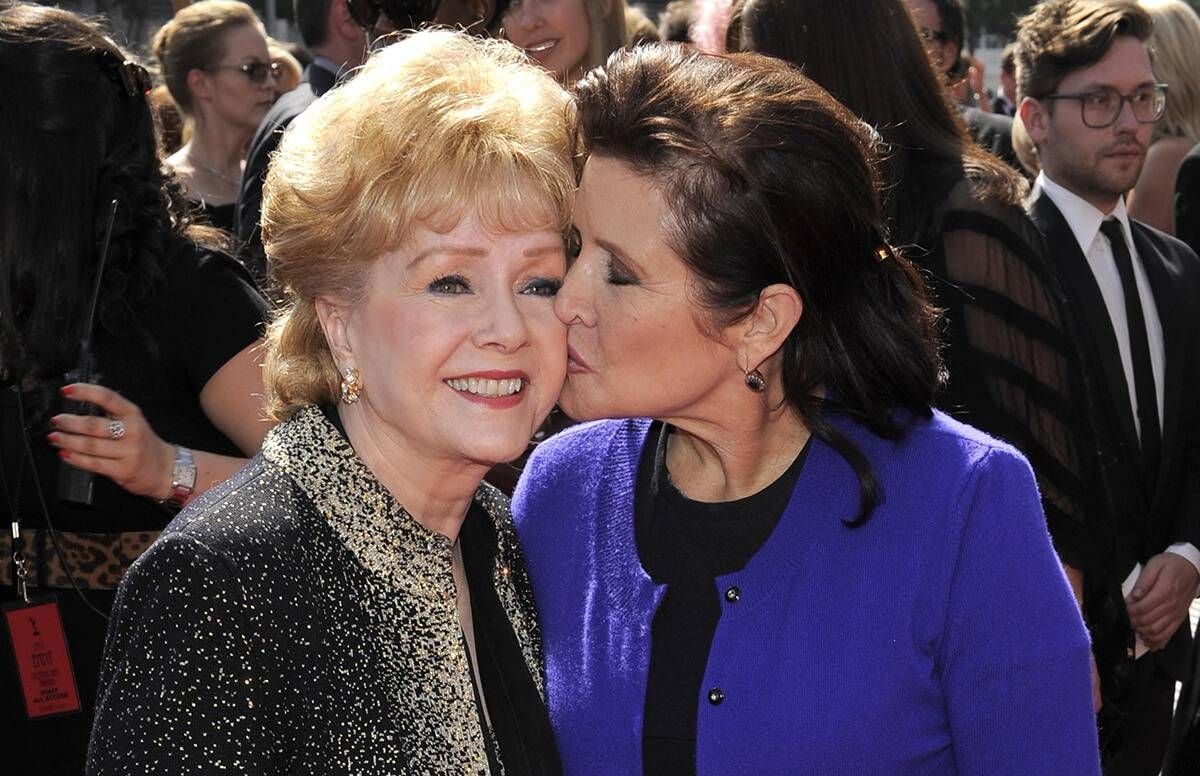 It's a question many of us asked when we learned the news that beloved actress Debbie Reynolds, 84, had died of a stroke only one day after her daughter — actress and author Carrie Fisher, 60, died of a heart attack. USA TODAY reported that Todd Fisher, Reynold's son and Carrie Fisher's brother, described his mother's grief as "insurmountable."
"'She said, 'I want to be with Carrie.' And then she was gone," he told the Associated Press.
Beautiful but Troubling
We've heard stories of older couples who die within days or hours of each other — for example, this Ohio couple in their late 90s or a couple from Nashville who had been married nearly 64 years. Former NFL star Doug Flutie's parents died of heart attacks within an hour of each other in 2015.
Although many of us view these as beautifully sad stories about couples who cannot bear the thought of being apart after a lifetime together, there's also a troubling aspect: Grief might physically manifest itself as the failure of both your body and spirit. In other words, you could truly die of a broken heart.
'Broken Heart Syndrome'
Grief expert David Kessler told USA TODAY he believes that dying of a broken heart is "absolutely real" and "extremely undiagnosed."
Grief-stricken parents who die after the death of a child are less common, but such stories exist. Recently, the mother of Kalief Browder, a young man who died by suicide in New York's Rikers Island jail, and the father of a young homicide victim in Scotland in 2015 both reportedly died of a broken heart.
An article published in The Conversation in Nov. 2015 actually named the condition of death by broken heart: "Takotsubo cardiomyopathy (or TTC, also known as broken heart syndrome) is a condition first recognized by Japanese researchers more than 20 years ago, and it has gained a great deal of attention in Western countries in the past ten years," wrote author Angela Kucia, a senior lecturer in Nursing at the University of South Australia.
Although Reynolds reportedly died of a stroke, Kucia wrote that people who experience Takotsubo cardiomyopathy typically experience the same symptoms associated with heart attack, including chest pain and shortness of breath. The condition is sometimes known as stress-induced cardiomyopathy and is usually preceded by severe physical or psychological stress, she wrote. Most scientists who study the phenomenon believe stress hormones, including adrenaline, are partly to blame.
The Mayo Clinic reports that symptoms of "broken heart syndrome" are treatable and usually reverse themselves.
Kessler told USA TODAY he had worked with Fisher and said she and Reynolds were "so close." Said Kessler: "I would not be surprised if part of this was broken heart syndrome."