Trouble Sleeping Due to the Pandemic? Try These Suggestions
A variety of techniques can help calm the mind for better sleep
Sleep is always important for good health, and that's especially true in this challenging time. When you rest well, you're better equipped to face the day. But right now, in the midst of the coronavirus pandemic, heightened anxiety and unstructured time may cause insomnia even in those accustomed to a full night's sleep.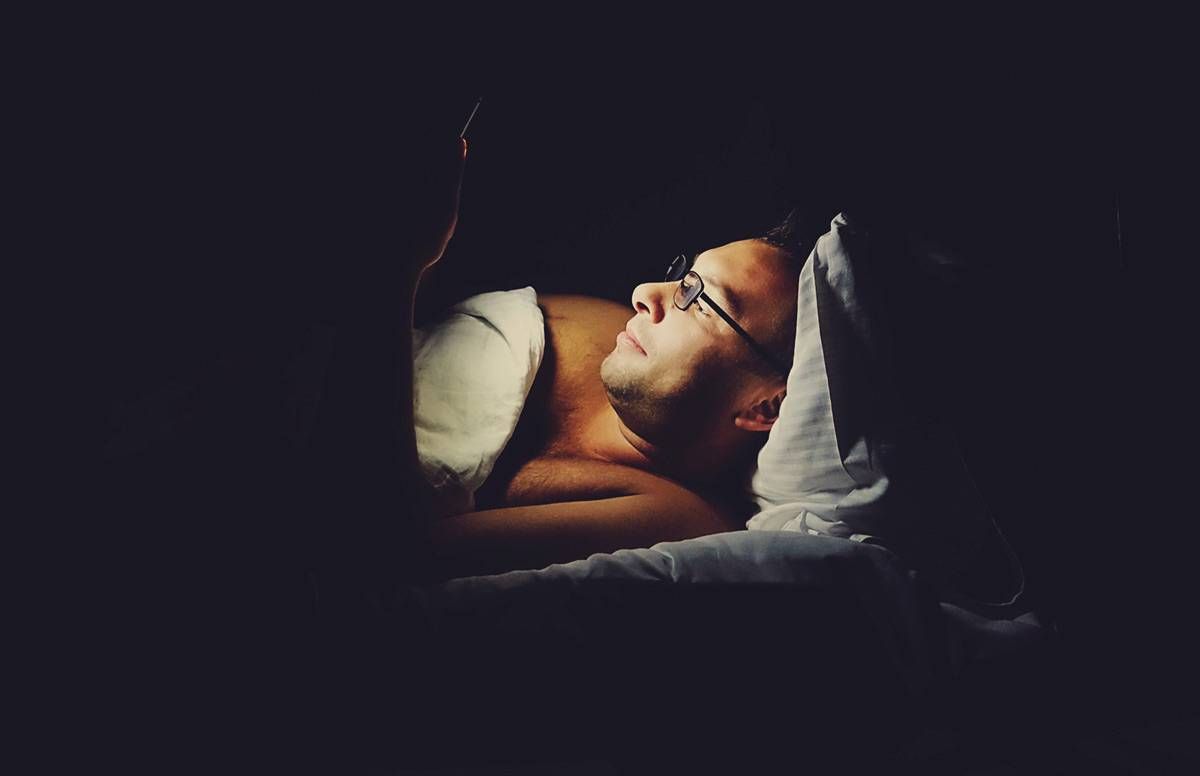 That's not good, for more than the obvious reason.
"It's possible that sleep plays a role in strengthening the immune system and its response to infection," says Dr. Rachel Darken, the sleep medicine fellowship director in the Department of Neurology at Washington University School of Medicine in St. Louis. "That could be part of the reason why sleep has been preserved in our evolutionary development."
These days, many people who are used to going to work and living active lives are spending more time at home, and that has consequences. Darken says that scientists think there is a "bi-directional relationship" between insomnia and anxiety.
"Anxiety influences sleep and sleep deprivation influences anxiety — they feed on each other."
"Anxiety influences sleep and sleep deprivation influences anxiety — they feed on each other," she says. And, "even if you're not particularly anxious about the new coronavirus, the disruption in your routine can lead to difficulty sleeping," Darken adds.
More bad news for insomniacs: Losing sleep can lead to a level of immune dysregulation, "a kind of pre-inflammatory situation," Darken says. "That can put the body in a bad state and keep it from responding appropriately to infection or make you more prone to chronic diseases. That's not good for you."
An Expert's Tips on How to Sleep Better
What can you do about insomnia?
First, establish a routine, even if there is no reason to get up or go to bed at your usual time each day. "It's important to maintain consistency," Darken notes. "That may decrease some anxiety and help you sleep better."
She also recommends these standard "sleep hygiene" practices:
Spend time in the sunlight or use a lightbox (of 5,000 lux or higher) each day
Exercise early in the day
Reserve your bedroom for sleep
Spend time winding down before bedtime
Put clocks out of sight once you're tucked in
At the end of your day, Darken suggests, keep the lights dim and avoid anything that involves the outside world. That means social media, news reports and emails. Read a book, she says, take a relaxing bath or listen to music you enjoy or a soothing podcast.
Our Commitment to Covering the Coronavirus
We are committed to reliable reporting on the risks of the coronavirus and steps you can take to benefit you, your loved ones and others in your community. Read Next Avenue's Coronavirus Coverage.
"Maybe your mind is going all day, being anxious about the virus, your bank account or whether you will run out of toilet paper, but it's not helpful to think about all this at bedtime," Darken says. "If you start to think about your anxieties, tell yourself to stop, that you'll think about them tomorrow instead, say at 10 a.m."
Set Aside a 'Worry Hour'
Leslie Davenport agrees. A licensed integrative psychotherapist based in Tacoma, Wash., Davenport recommends setting aside a "worry hour" each day to address anxieties.
"That helps us develop a strength, just as you would strengthen a muscle, over our mental habits," she says. "Designate a specific time to let yourself be with your fears, a time when you can write, think or talk with a friend. That allows you to honor your feelings and give them an outlet, and it also gives you more influence over your feelings."
If your mind is reluctant to restrict gloomy thoughts to just an hour each day, Davenport cautions, you're not likely to get a good night's sleep even if you follow the recommended sleep hygiene steps.
She recommends staying attuned throughout the day to when your mind starts to race and then "reeling yourself back" to the present moment.
Davenport offers this metaphor: "If you're driving 60 miles per hour all day, you don't keep going at that speed as you pull into your garage," she says. "Whenever you catch yourself making up a doom story about the future, slow down. Try to let go of projecting, and just be in the moment."
That can be a challenge, especially because we're all subject to the "negativity bias," Davenport says. "Research shows our brains are more tuned in to bad news than good news. And a negative event is amplified five times over a positive one in terms of how our brains or bodies react. That's another reason why being intentional at this time is so important, so we can get our thoughts and feelings back to a neutral place."
Try Relaxation Exercises Just Before Bed
A master yoga teacher based in Oakland, Calif., Margi Young teaches classes, trains yoga teachers and leads retreats all over the world. But sometimes, when she slides under the covers at night, her fears for the future rise up.
"Just as we lie down, ready for sleep, sometimes our minds wake up and race toward terrifying thoughts," Young says. "It's so easy to put ourselves in a contorted posture and start catastrophizing."
Young knows how to call a halt to that and her tips are useful for anyone, whether or not you've ever practiced yoga. "To calm anxiety and avoid insomnia," Young says, "I recommend a quieting of the body and the mind through a yoga pose called "shavasana," which brings mindful relaxation."
You can do the pose on the floor or in your bed. "With a pillow under your head, lie on your back in a neutral position, with your arms resting slightly away from your body and your legs a little apart," Young says. "Then scan your body, noticing places that feel tense. Let that tension release until you feel your body softening, melting into the bed or the floor."
Next, Young recommends, pay attention to your breathing. "This is science; breathing mindfully helps calm your nervous system and helps slow your heart rate and your metabolism," she says. "Inhale deeply to a count of four, breathing all the way to your fingertips and to the tips of your toes. Then exhale to a count of six. Do this six times, and you should feel yourself sinking into sleep."
Some people fall asleep easily enough, but awaken long before morning. Others can't get back to sleep after getting up at night to use the bathroom. "That's when I always want to think terrifying thoughts, but I make myself breathe with the longer exhale again," Young says. "Without fail, I put myself back to sleep."
Rest well.
Patricia Corrigan
is a professional journalist, with decades of experience as a reporter and columnist at a metropolitan daily newspaper, and also a book author. She has written for Next Avenue since February 2015. Read more from Patricia at latetothehaight.blogspot.com.
Read More