Capturing the Essence of Norman Lear
A documentary on PBS reveals the successes, failures and brilliance of this top TV producer
In the 1970s, when Norman Lear ruled the world of television, the thousand-channel, streaming-video universe of today was inconceivable. Now he's seeing his life story play out in that universe when the documentary Norman Lear: Just Another Version of You airs nationally as part of the PBS American Masters series at 9 p.m (ET) on Tuesday, Oct. 25.
Lear first saw the film, over which he had no editorial control, when it premiered in January at the 2016 Sundance Film Festival. But he wasn't exactly paying close attention. "I sat in the middle of all the people I love in this world and I didn't really see the film," Lear says. "I was listening for them and watching their faces."
He had given filmmakers Heidi Ewing and Rachel Grady, whose Oscar-nominated film Jesus Camp had caught his eye, access not only to footage from his heyday when he produced six of the top 10 shows in television — including All in the Family, Good Times, The Jeffersons and Maude — but also to his busy, live-life-to-the-fullest self.
The Child Inside Norman Lear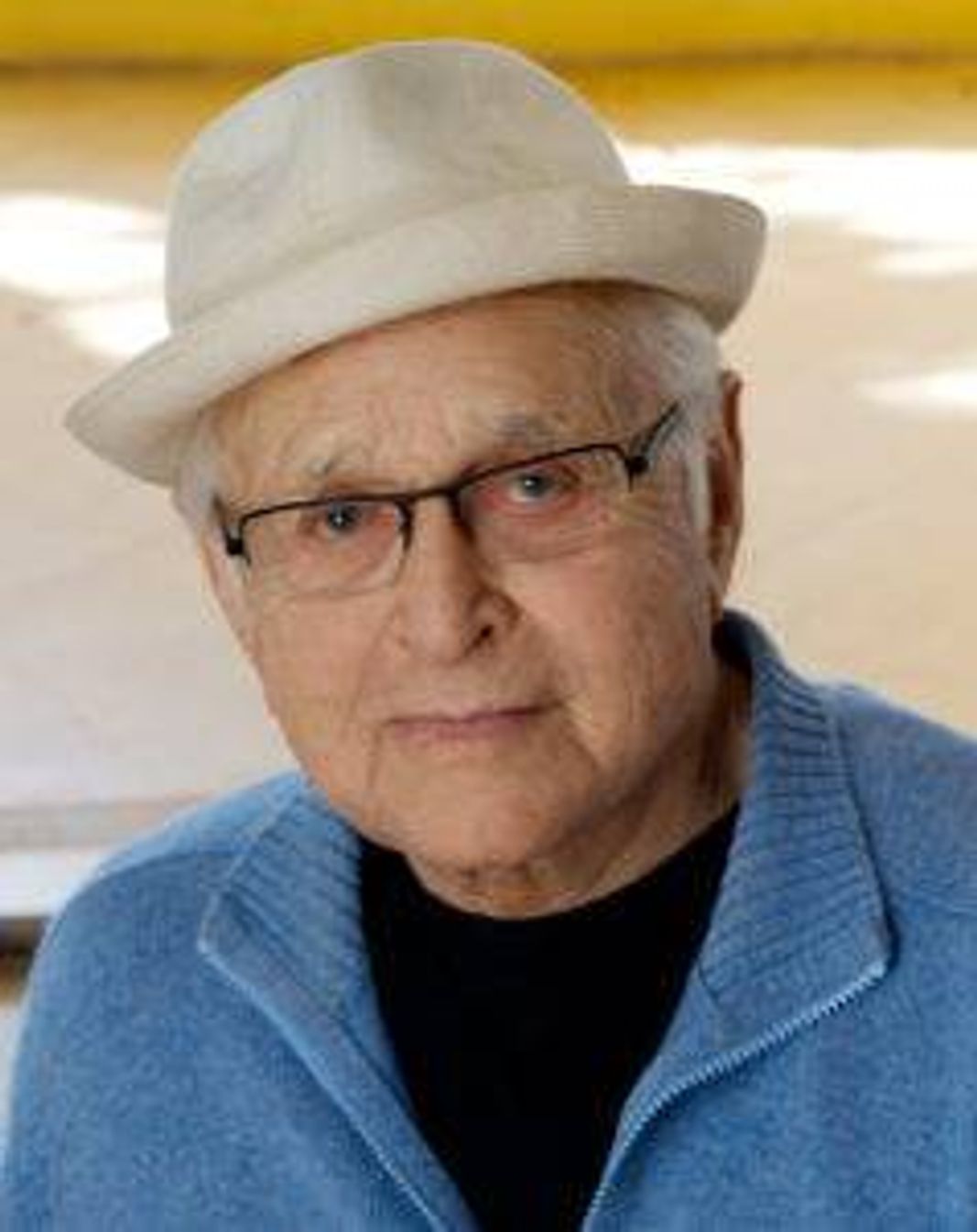 Before the film's limited theatrical release this summer and its upcoming airing on PBS (before it heads to Netflix next month in search of a younger audience), Lear had the chance to watch the movie the way he likes to: immersing himself without distraction. He liked what he saw.
"I think they captured the essence of me with every frame," he says. "I can't get over how lovely a film I think it is."
That essence, says Ewing, is that of a 9-year-old boy. "Norman is really a 9-year-old stuck in a 93-year-old's body," she said of the man in the film. (Lear is 94 now.) "He's extremely childlike in so many ways — especially his curiosity, mischievousness. And he's held onto that kid who experienced a lot of pain as a 9-year-old."
When Lear was 9, his father was sent to prison for receiving and selling phony bonds. On that traumatic day, an adult told Lear, "Remember, Norman, you're the man of the house now." Lear chafed at this "gratuitous counsel," which is how he describes it in his memoir Even This I Get to Experience. "At 9, I was forced to become an adult," Lear says near the beginning of the documentary. "But that kid still existed inside me well through my life, if not to this very minute."
94 Years in 90 Minutes
That kid became one of the most influential people in America. If television formed the nucleus of the boomers' culture in the 1970s, Lear arguably had more impact than anyone else. "At least 120 million Americans watch Norman Lear shows each week," was how Mike Wallace explained it to viewers of 60 Minutes at the time.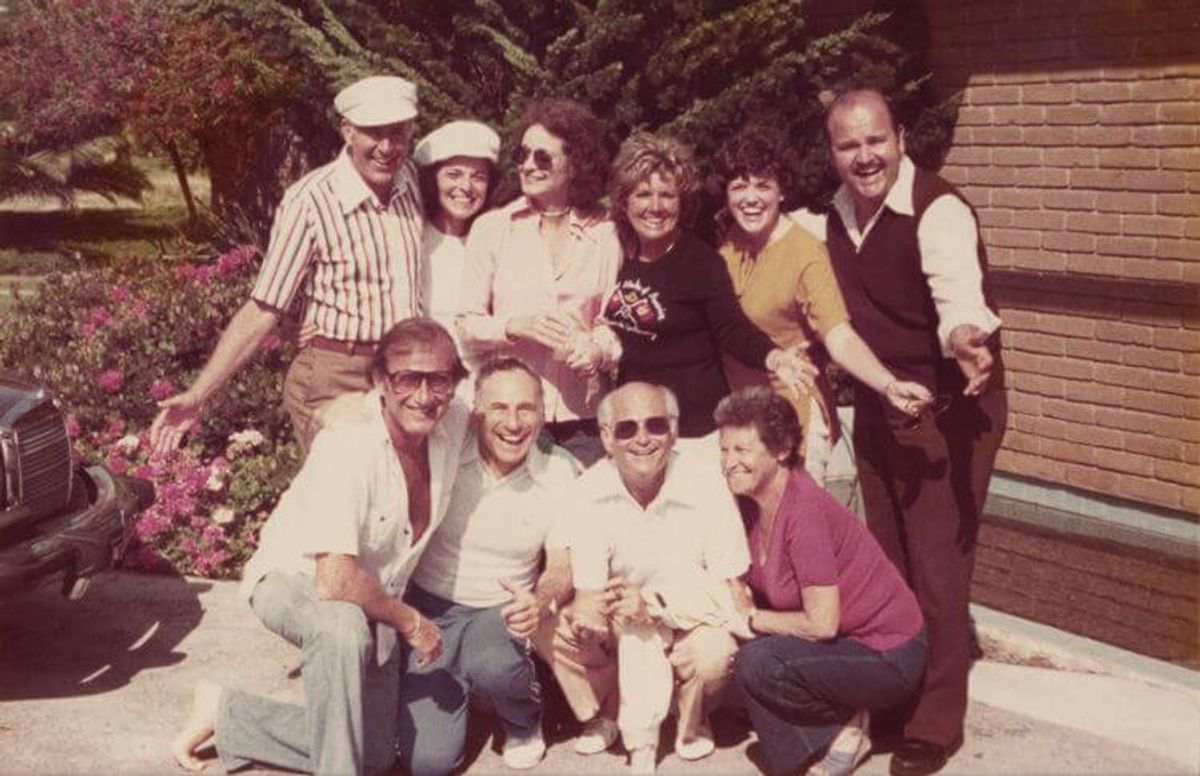 But Ewing notes some of Lear's shows that didn't make it were really "brilliant failures" that were "ahead of their time."  Among them, she says, was All That Glitters, "a total gender reversal, where the man was at home making the roast, fretting about his wife, waiting for her to come home from the office."  
In the documentary, Phil Rosenthal, the creator of Everybody Loves Raymond, puts it succinctly: "Television can be broken into two parts: BN and AN. Before Norman and After Norman. He's the most influential producer in the history of television because of this gigantic change that happened when All in the Family hit the air."
Lear's talent for using situation comedy to tackle serious social issues was a game changer. He broke barrier after barrier on television. But it was the shock of the 47-year-old title character on Maude contemplating, and then going through with, an abortion — an episode that generated protests and was watched by 60 million Americans — that brought Ewing and Grady together with Lear for the first time in 2014.
"That was a seminal moment for women in comedy," Ewing says. So the filmmakers interviewed Lear for their PBS program Makers: Women in Comedy — and then started chasing him to produce his life's story. At the time, he was busy writing his memoir and played hard to get.
But eventually they convinced him. Then they made Lear promise he would see it through; he had dropped out of two earlier attempts at a film about him. "We can't afford to have you pull out of this project," Ewing told Lear. "We're women filmmakers. We can never fail at anything. I can't get egg on my face because you change your mind." There was no egg.
Then began the work of collapsing a 94-year-old's rich, complicated life into 90 minutes.
Always Pushing
Along with his tremendous success, Lear has had his share of professional setbacks. "I made The Nancy Walker Show and it broke my heart I didn't get it right because I so worshipped her talent," he says of the woman who played Rhoda Morgenstern's mother on Rhoda. "I let her down."
Forty years past his programming juggernaut and now a few months past his 94th birthday, he's still going strong. Having just completed a 13-episode Latino reboot of One Day at a Time for Netflix and the documentary series America Divided for EPIX, Lear is still pushing television to expand its horizons.
In the 70s, he thrust issues of race and gender into primetime. Now he's focusing on another issue. Lear says the faces you don't often see staring back at you on TV these days are his contemporaries. Tired of television's ageism, Lear has for been trying for years to sell networks a pet project, a series set in a retirement home with the working title Guess Who Died?
Thanks to Ewing and Grady, whose op-doc in The New York Times captured a casting call for the show, Sony is developing the pilot with hopes of selling it to a network or streaming distributor. Maybe the timing is now right. After all, at this month's Comic Con convention in New York, the hottest-selling item was a box set of animated figures of The Golden Girls, the 1980s and early '90s TV series featuring four older women sharing a home in Miami.
Lear, says Ewing, is "aging with a fierceness and combativeness. He's determined to stay relevant, refuses to retire, be quiet or go the way the United States expects its elderly to go."
Civics Lessons
The Lear documentary doesn't try to squeeze every facet of his life between the opening and closing credits, but it does trace Lear's civic efforts, including founding People For the American Way and and going back to when he was listening to the anti-semitic rantings of Father Charles Coughlin on the radio as a kid.
"I was taking a civics class in public school at the same time," he says. "They were teaching me about the Declaration of Independence and the Constitution. When Father Coughlin came to my attention, I was well aware that I lived in a country that protected me, a Jew. I was missing a father, but I was learning that my founding fathers promised me that I was to be treated equally under the law."
There's also a surprise moment of confession in the film that I won't spoil, but it says much about the family that Lear wished he'd had growing up in Connecticut and how he's finally come to terms with his dysfunctional parents.
The film lets viewers see that in his younger days, Lear wasn't always comfortable in his own skin. But these days the man with the signature white hat is comfortable in his own wrinkled skin. In the film, he looks down at his arm as he accepts an award and self-deprecatingly wonders "what my father's hand is doing hanging out of my sleeve."
A Lifetime of Wisdom
Over his 94 years, Lear has developed wisdom that he passes on to boomers or anyone else who rushes through life without taking moments to smell the roses: "The great journey in life is learning that you have to find the satisfaction yourself. It's hard to be a human being."
His advice? "If I have any suggestion, it would be to live in the moment," Lear says. "There are two words that we don't make enough fuss over: 'over' and 'next.' When something is over, it's over and we're on to the next. I think in all the world's religious traditions and philosophies, they seize on the importance of living in the moment. I see it as the hammock in the middle of the words 'over' and 'next.'"
Norman Lear can be a tough critic — of his own work and of others. So praise from Lear is to be cherished. For Ewing and Grady,  no matter what comes their way during the upcoming awards season (the documentary is getting Oscar buzz), the filmmakers can revel in what Lear told me about handing over his life story to two women he didn't know all that well: "In a lifetime, I don't think I've made a better decision. The film is their artistic expression. The life is mine. And I am so happy that [my] life lent itself to their artistic expression."
Richard Harris
is a freelance writer, consultant to the nonprofit iCivics, former producer of NPR's "All Things Considered" and former senior producer of "ABC News Nightline with Ted Koppel." Follow him on Twitter @redsox54.
Read More