Career Shift: How to Become a Substitute Teacher
The part-time job offers decent pay and lots of flexibility
Are you good at thinking on your feet? Would you enjoy working with kids, ranging from pre-kindergarten to high school? Do you have some free weekdays? If you answered "yes" to all three questions, you might want to consider becoming a substitute teacher.
I've become one myself, subbing in public and private elementary, middle and high schools. Being a sub helps pay the bills and lets me fill in the gaps between writing assignments with part-time, fill-in teaching jobs three, four or even five days a week. This semester, I've been subbing four days a week, on average.
What Subs Earn
The pay's actually pretty good, too. Substitutes with teaching certification typically earn $100 to $125 a day; those without certification make about $80 a day, according to the National Education Association. Some subs make even more. In New York City, where I live, the per diem pay is $154.97.
(MORE: Tips for Becoming a Teacher)
Substitutes who've fulfilled their state requirements and registered with the local department of education can generally expect to get called for assignments two or three days a week. Elementary and middle schools, incidentally, tend to need subs more often than high schools. (Many school systems use automated phone systems that call subs either the night before a vacancy, the day of the opening or several days in advance.)
The Stand-Up Comic Connection
Substitute teaching is a bit like being a stand-up comic with a new audience every day — sometimes quite a few different audiences. You might start your morning overseeing Play-Doh molding with pre-K students, then teach 3 graders how to take notes and finish the afternoon with 5 graders, discussing the "Trail of Tears" during America's westward expansion.
Just like comedians, your material might be a hit or you may need to change your act on a dime.
(MORE: Teach for America Isn't Just for Twentysomethings)
Rest assured, you probably won't be the only 50+ sub in the school. I've met quite a few others around my age (I'm 53). Some chose to become substitutes as their semi-retirement jobs. Others, who were laid off from corporate positions, have found that substitute teaching gives them the flexibility to work in school when they want (bringing in much-needed income) and spend the rest of their weekdays interviewing and searching for full-time positions.
Qualifying to Become a Sub
The qualification process to get a substitute-teaching license varies by state, but here are some general guidelines:
You typically must have at least a B.A. degree or 60 semester hours from an accredited college. In some states, however, such as Alabama, Alaska, Georgia, Delaware, Maine and Vermont, you can sub if you have a high-school or GED degree. In New York City, where I sub, you must also be nominated by a school principal and pass a New York State teaching test.
(MORE: Profiles in Volunteering: Teaching English to Immigrants)
Several states require subs serving 10 to 30 consecutive days or more in one  position to have a B.A., teaching certification or both. These "long-term" assignments typically are to replace a teacher recovering from surgery, on maternity leave or to fill a staff vacancy.
The grade levels you'll be allowed to teach depend on the certification you receive. In my case, I'm certified to teach grades pre-K through 6. Sometimes, however, schools can bend the rules if they're in a pinch. For instance, last fall, I taught an introduction to journalism course to high-school students for three months.
Sometimes, it's possible to become a sub without state teaching certification, but the process is more complicated and time-consuming. You may need to undergo an oral evaluation and take an online teaching program, for example.
Finding Sub Jobs
Once you've obtained a substitute-teaching license, figure out whether you'd prefer spending time in a classroom with teenagers in middle and high school or younger students. Keep in mind that kids in pre-K through 2 grade require more custodial caregiving; students in grades 3-5 can challenge authority a bit more, but they're also ready for meatier academic subjects. And be sure you have a thick skin before working with older kids — some of them like to give subs a hard time.
After deciding which grades you'd like to teach, it's a good idea to visit area schools to introduce yourself and get on their sub registry. Take along a copy of your license and a resumé highlighting skills that might be helpful in the classroom.
Then wait for your phone to ring. Schools need daily or long-term substitute teachers throughout the year, so you could be called into action pretty much any time.
Leslie Hunter-Gadsden has written on education for Babble.com and Dance Teacher Magazine, and is actively pursuing writing assignments on a variety of topics.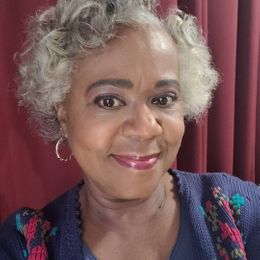 Leslie Hunter-Gadsden
is a journalist, educator and podcaster who is an accomplished writer for print and online publications. She has covered business, education, performing arts, diversity, equity and inclusion and other topics for consumer and trade publications and media outlets including Next Avenue, Black Enterprise magazine, Sisters from AARP newsletter, and vegeradio.com. She is working on a family memoir.
Read More