Career Shift: Ignoring Naysayers to Become a Nurse
Sharon Glynn completed a nursing program in midlife and turned volunteering into a paid position she loves
As a young girl growing up in Queens, N.Y., Sharon Glynn dreamed of becoming a nurse. But her grandfather, the influential father figure in her life at the time, thought otherwise. "All nurses do is empty bedpans," he cautioned.
 
So instead of fulfilling her nursing dreams, Glynn, now 56, followed a more business-oriented path, working first in banking, then as a paralegal. She soon landed at a midsize investment firm in New York City and ultimately became a vice president and manager of its legal department.
 
(MORE: How to Create a Profitable Second-Act Career)
 
In 2001, after her husband Patrick retired as a planning officer with the New York Police Department and the couple's two children had grown, the Glynns relocated to the Palm Beach area of Florida to enjoy a warmer climate and live closer to Sharon's sister. Glynn secured a position there as a paralegal for a local insurance company, but found herself increasingly preoccupied by her long-forgotten dream of becoming a nurse.
When she told Patrick that she planned to return to college to become a nurse at 46, he laughed and said, "Now?!"
Her response: "Yes, Now!"
 
Making a Childhood Dream Come True
 
Glynn proceeded to enroll at Palm Beach State College where she graduated two years later as a licensed practical nurse, the oldest student in her program — and also its valedictorian.
"Going to a community college was far less expensive than attending a fancy four-year school and the teachers were invested in my success," Glynn says.
 
(MORE: Career Shift: Goodbye Law, Hello 3 New Pursuits)
 
To help defray tuition expenses while in school, Glynn worked part-time for an event-planning company. As part of her job, she helped organize a fashion show for the Alliance for Eating Disorders Awareness, a local nonprofit dedicated to a cause that spoke to her. As a young woman, Glynn had battled with eating issues.
 
Volunteering Turns Into a Great, Paying Job
 
Glynn so enjoyed helping the alliance that she decided to volunteer for the group regularly, a decision that in 2010 led to an offer of part-time employment as programming director, a job she has held ever since. Working three days a week, she coordinates the nonprofit's educational programs for professionals, helps manage support groups and directs the alliance's volunteer programs. 
 
She considers it a dream job because the position leverages her administrative abilities, medical expertise and healthcare skills without the physical strain of working as a nurse in a hospital. Best of all, Glynn says, each day she comes to work knowing that she's making a real difference in people's lives.
 
Glynn hopes the alliance eventually will secure enough financing to keep her on full-time. In the meantime, she supplements her income with a second part-time job, offering corporate health screenings and administering flu shots.
 
(MORE: At This Stage: What We're Passionate About Now)
 
In addition, Glynn is working toward becoming a certified eating disorders specialist, a credential that will boost her credibility as an authority, and studying to earn her bachelor's degree in nursing at Palm Beach State College.
 
Her Reinvention Advice
 
Her new life has been a long, satisfying reinvention journey. On her desk, Glynn keeps a family photo taken at her graduation from the licensed practical nurse program. It's a reminder, she says, of how far she's come. "The pride on their face and the emotion they showed while I gave my valedictorian speech means the world to me."
 
Along the way to her new career, Glynn learned to ignore the naysayers. "When I told people I planned on going back to school to become a nurse," she recalls, "so many of them said to me, 'Are you crazy? Don't you understand how hard this is going to be?'"
 
Glynn says she knows they meant well. "But you shouldn't let people tell you that you can't do it or that you're crazy."
 
She also has a little advice for anyone considering a major career shift in midlife. "Don't let fear stand in your way," she says. "If something is your passion, you need to explore it. Do your own research and then draw your own conclusions."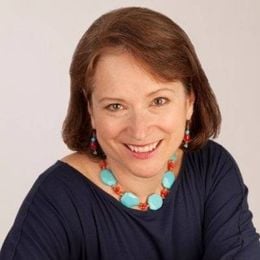 Nancy Collamer
, M.S., is a semi-retirement coach, speaker and author of Second-Act Careers: 50+ Ways to Profit From Your Passions During Semi-Retirement. You can now download her free workbook called 25 Ways to Help You Identify Your Ideal Second Act on her website at MyLifestyleCareer.com (and you'll also receive her free bi-monthly newsletter).
Read More