Dealing with Caregiver Guilt During the Coronavirus Crisis
Experts say: take stock of what you can and cannot control
As a person caregivers regularly turn to for support, Carol Zernial would seemingly have answers to most of the difficult questions that come with assisting older loved ones.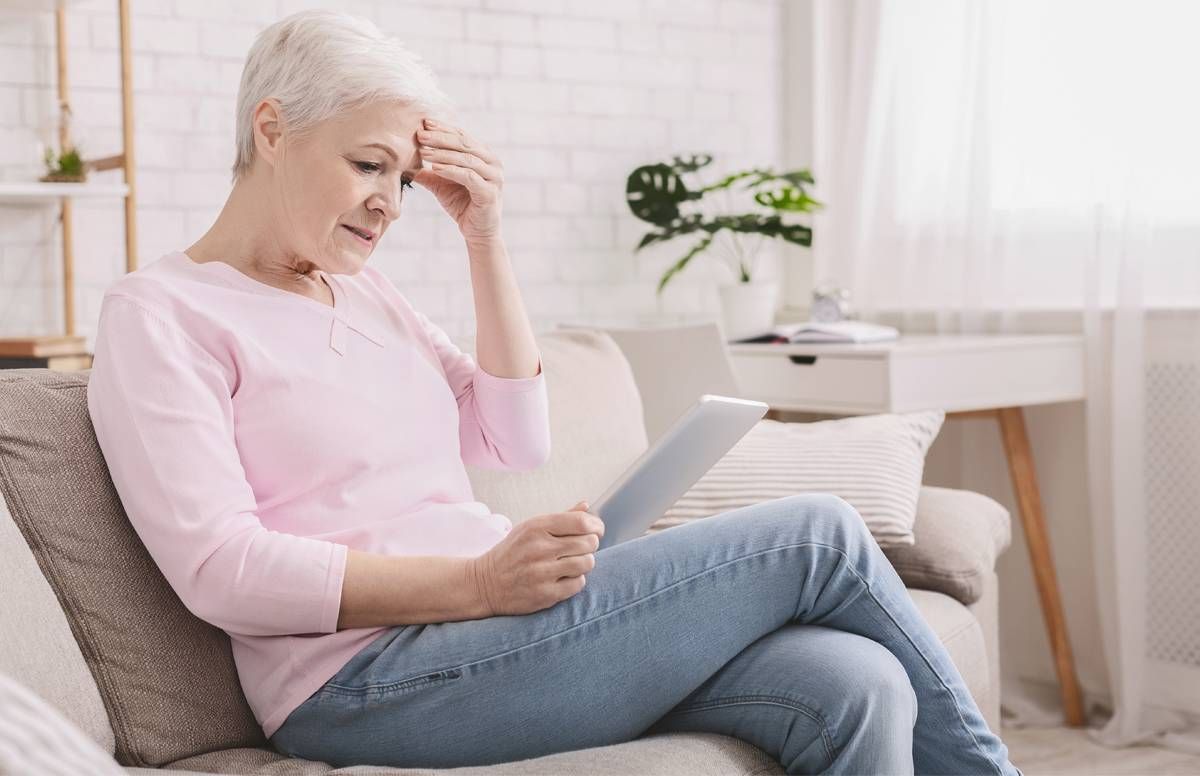 But she finds herself struggling with a dilemma involving her own father. The 90-year-old, who lives in his own home in Amarillo, Texas, a more than seven-hour drive from Zernial, has symptoms of COVID-19. Zernial wants to visit, but knows it would be risky.
"My husband and I are over the age of sixty, so we're in the high-risk group. I don't want to expose us," said Zernial, executive director of the WellMed Charitable Foundation in San Antonio and host of the radio show and podcast Caregiver SOS: On Air.
On the other hand, she knows her father is terribly depressed. "I spent a couple of nights where I made the decision I was going to go no matter what — and then as soon as I decide that, I don't sleep all night. I think, 'What if I made the wrong decision?' But it's my dad," Zernial said.
Families Kept Apart by the Pandemic
Family caregivers throughout the country are wracked with guilt and frustration because the pandemic has prevented them from providing up-close-and-personal comfort to their aging loved ones — sick or not. Social distancing, whether it is merely recommended or required, has kept families apart.
"There's a tremendous guilty feeling that they're not doing what they're supposed to be doing," said Barry Jacobs, a clinical psychologist and author of AARP Meditations for Caregivers. "But guilt is a cul-de-sac; it doesn't lead anywhere. Ultimately, we have to accept that this is a situation where public health is of paramount importance and our feelings and needs have to take a back seat to all of this."
"These limitations are not limitations we're choosing; we're all trying to protect our loved ones."
Many relatives of long-term care facility residents were caught off guard in March, when the Centers for Disease Control and Prevention recommended that non-essential visitors be turned away. Dining rooms closed and group activities ceased.
Susan Ridge, of Baltimore, panicked. "I just freaked out," she said. She immediately drove to her mother's independent living complex. "I found myself crying. I was like, 'Mom, I don't know when I'm going to see you again,'" Ridge recalls.
Our Commitment to Covering the Coronavirus
We are committed to reliable reporting on the risks of the coronavirus and steps you can take to benefit you, your loved ones and others in your community. Read Next Avenue's Coronavirus Coverage.
Ridge blamed herself for their predicament. Eighteen months ago, she moved her mother from Ridge's brother's home in Rhode Island to Baltimore, where she could be closer and in a facility with plenty of social interaction. The results were positive: Her mother was making friends, getting stronger and feeling good.
Now, "I have a lot of guilt," Ridge said. "I think, 'Should I have put her in a place like that where she may be exposed [to the virus] more? Should I just go get her and bring her here?'"
At the same time, attempts by the facility to keep her mother safe result in the very isolation that the move to independent living was intended to avoid. "I hate that she's not sharing meals with people anymore, and she's doing what I hated before, which is watching a lot of TV," Ridge said.
Caregivers are experts in the guilt department, said AARP caregiving expert Amy Goyer. But they're also experts at being resilient and at finding creative solutions to problems.
First, Goyer advised, we need to acknowledge that the restrictions we face during this pandemic are out of our control.
"These limitations are not limitations we're choosing," she said, yet "we're all trying to protect our loved ones."
Goyer and other experts shared the following ideas for family caregivers on how to stay connected when we must stay apart:
Ask About Technology
Perhaps the most obvious alternative to being together is to talk by telephone; video-chat apps like FaceTime and Zoom or another communication technology.
Some long-term care facilities are buying iPads and helping residents use them for talks with family, Goyer said. This won't be ideal, since staff have limited time and the communication may confuse some residents who have dementia, but it's worth trying.
To use technology for communicating with a loved one in a long-term care facility, "you may need to work with the administration and ask that they help you make those connections, whether it's helping you talk on the phone or using devices so you can video chat," Goyer said. Family members may also be allowed to send a device for their loved one to use, she added.
If your loved one is alone at home, you might send a tablet there. Zernial mailed her father an old iPad that she was no longer using so they could "visit" using FaceTime, because he doesn't have a smartphone.
Connect With Other Caregivers
Feeling alone through difficult times can exacerbate anxiety and stress. That's why finding a community of other caregivers can be so valuable.
Zernial said a recent WellMed series of conference calls for caregivers, called Caregiver Teleconnection, has attracted more than three times the number of listeners it had before the pandemic, reflecting the added concerns. The host invites experts to join in the conversation and answer listeners' questions.
"You're not going to fix everything right now. But know that you've done your best along the way."
Goyer moderates the AARP Family Caregivers Discussion Group, a private Facebook group where caregivers can ask questions, share advice and get support. "The group has been a huge, huge help to so many caregivers through the last few months of this," she said.
Janet Kim, director of communications for Caring Across Generations, said her organization will convene an online #CareforAll Town Hall at 4 p.m. ET on Sunday, April 26, 2020, on its Facebook page, Caregiver Corner, the first of several. Caregivers can sign up here for more details or to join.
Of course, you don't have to become part of a formal group to get support. Even just making a phone call to another caregiver in your faith community or group of friends can help lessen the feeling of isolation.
Take the Long View
All too often, caregivers believe they have not done enough for their loved ones or that they have failed them. Zernial urged them to take a step back and reflect.
"Think about what you have done," she said. "This is where you are today, but what have you done up to now? What have you done your whole life?"
The current situation is painful and frightening. You're not going to fix everything right now, Zernial said. But know that you've done your best along the way.
Do What You Can Do, Accept What You Can't
Gail Barker and her husband live in separate buildings on a long-term care campus in Green Valley, Ariz. When he moved into the assisted living building there, she remained in the independent-living apartment they had shared. Now that they can't visit in person, she goes to his window each afternoon.
"I've got a chair hidden in the bushes," Barker said. "He sits at his desk and we chat by phone. It's really hard. But we just feel so grateful that they take such good care of us here and we feel very safe here."
The key is trying to focus on what is in our power, Jacobs said. "We have to do the best we can and have the courage to make a difference by reaching out, by sending letters, by sending photos, by showing up outside the window and waving — whatever we can do to make contact."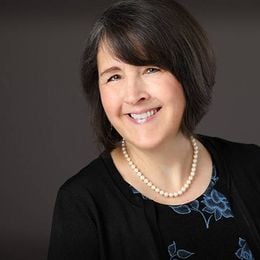 Emily Gurnon
is the former Senior Content Editor covering health and caregiving for Next Avenue. Her stories include a series of articles on guardianship abuse that was funded by the Journalists in Aging Fellows Program. She previously spent 20 years as an award-winning newspaper reporter in the San Francisco Bay Area and St. Paul. Reach her through her website.
Read More