When the Caregiver Is Sicker Than the Loved One
Caregiving is difficult, making it vital that caregivers focus on themselves at times
Have you ever asked someone you know who is caring for a loved one how they are, only to hear the standard response, "Everything is fine, I'm doing well," when you know that's not really true?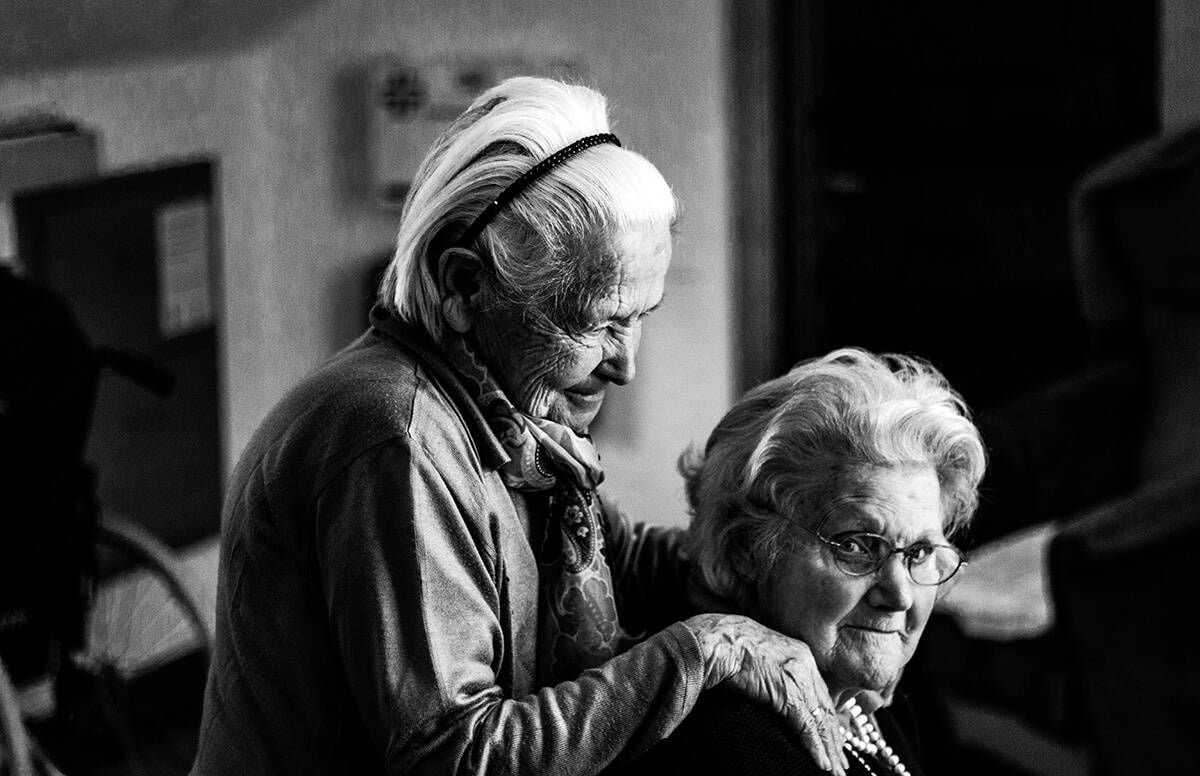 To be honest, I understand that response. I've been there myself.
I am the primary caregiver for both of my parents. Two years ago, I was in the middle of a caregiving crisis for months. My parents were still living by themselves at home, but mom was hospitalized twice that year for high blood sugar — four times the normal level.
Dad was doing his best to care for her, but the stress of caring for someone with dementia coupled with other illnesses was wearing on him. He had a previous stroke, so I worried about his blood pressure. He called me frequently at work, exasperated, asking for help. Then he fell and hurt his hip. He was hospitalized for several days.
As I was trying my best to give them the care they needed and still meet my work responsibilities, I realized that I, too, was suffering. The stress I was under caused me to have a careless accident; thankfully, the injury was minor. I had also missed several medical appointments of my own that year.
The accident was my wakeup call. I decided to take some of the advice I give caregivers all the time in my role as a radio show host for caregivers to "take care of yourself so that you can take care of your loved one." (Too bad I had to experience this to realize that my words of encouragement were accurate.)
Caring for someone is an act of love. With the rapid aging of our population, it is a role that will touch all of our lives like no other social issue yet. Because we are all living longer, the caregiving years can last up to 20 years or more. It is not uncommon these days to encounter caregivers in their early 80s still caring for a parent.
The Emotional and Physical Cost of Caregiving
Caring for a family member often takes a tremendous toll on the health and well-being of the caregiver. Research bears out that many caregivers neglect their own health while caring for their loved one. It fact, studies show that caregivers are at a much higher risk than others for diabetes, depression, stroke and other illnesses.
An oft-cited 1999 study found that caregivers have a 63 percent higher mortality rate than non-caregivers, and according to Stanford University, 40 percent of Alzheimer's caregivers die from stress-related disorders before the patient dies.
Those percentages alarm me. Why is this happening?
Putting Your Needs Second
I believe there are several factors at play. Many caregivers find it hard to carve out time for themselves, to go to their doctor or to other medical appointments. I've talked to so many who have told me, "Sometimes it's just easier to 'back burner' my own health; I'll take better care of myself when I'm no longer caring for my loved one."
Let's face it, when you've been to eight or nine  medical appointments in a month for your loved one, the idea of going to another, even for yourself, is sometimes just too much. (Yes, I'm guilty.)
When you're working full time and caring for aging relatives, you ask yourself "How much more time can I take off from work?"
For many, caregiving is a 24/7 role, one that encompasses all aspects of their lives. For those over 70, spousal caregiving is most common. It is this group that often suffers the most.
'Didn't Know Where to Start Looking'
I recently talked to a 93-year-old man who had been caring for his wife for five years in their home, following her devastating stroke. He never went anywhere other than to her medical appointments or the grocery store. He had no outside assistance, and didn't know where to start looking.  
Like many spouses caring for their loved ones, he had illnesses that he was ignoring. It was difficult, but I finally managed to get him to agree to have an outside agency come into the home and support him.  
Sadly, even with this assistance, he died before his wife. I often wonder if the outcome would have been different if he had been able to get help earlier, and find the time to care for himself.
So, how can we help caregivers who are not doing well themselves, yet are determined to stay the course and care for their loved ones no matter what?
Doctors: Listen to the Caregivers
My first recommendation is for doctors to listen to the voice of the caregiver when he or she brings a loved one in. The caregiver can provide valuable information that may not otherwise be apparent or that the patient may not choose to divulge.
Treatment should be a collaborative process, or to put it another way, "patient- and family- centered." There should be open sharing of information and shared decision-making. The family should be supported.
Physicians and other health care professionals must look beyond the patient, to the caregiver. They should ask how the caregiver is doing and what the caregiver needs. Often, it's just assumed that the caregiver chose this role and wants to continue in it. An assessment from the caregiver may reveal something entirely different.
Prepare Caregivers Better
Secondly, since most caregivers don't have time to plan this role, but are thrust into it, it would be great to see hospitals and other health care organizations give proper instruction on how to care for their loved ones. In that way, they could be better prepared.
Lastly, I'd like to see preventative care for caregivers. It could be as simple as classes on how to cope with the stress of being a caregiver, emphasizing self-care and respite. There is an excellent opportunity for private, public and nonprofit institutions to engage in pro-active partnerships to address this need.
To quote Susan Reinhard with AARP Public Policy Institute, "We have to do something to address the needs of caregivers in our nation. If we don't, we may be headed towards a new public health crisis."
Toula Wootan
founded the Caregiver Coalition of Northeast Florida in 2008. The Caregiver Coalition is now comprised of 15 nonprofits that combine resources to provide free "Caring for the Caregiver" conferences, an annual Caregiver Expo, "Caregiver Connections" newsletter, a robust website and more. She works closely with local, state and national organizations and with elder care professionals to continue this important work. Since 2010, Toula's weekly radio show, "Toula's Tips for Caregivers," has offered advice to caregivers. It can be heard on I-Heart: https://www.iheart.com/show/53-Toulas-Tips-for-Caregivers/and http://www.toulastipsforcaregivers.com/. Toula is also the primary caregiver for her parents.
Read More