What Employers Are Doing to Help Family Caregivers
Changes are afoot because the pandemic made the struggle to balance work and caregiving more visible
As employees inch their way back to the office, are employers acknowledging that caregiving for aging parents, spouses, partners and close relatives is a front and center concern for their workers?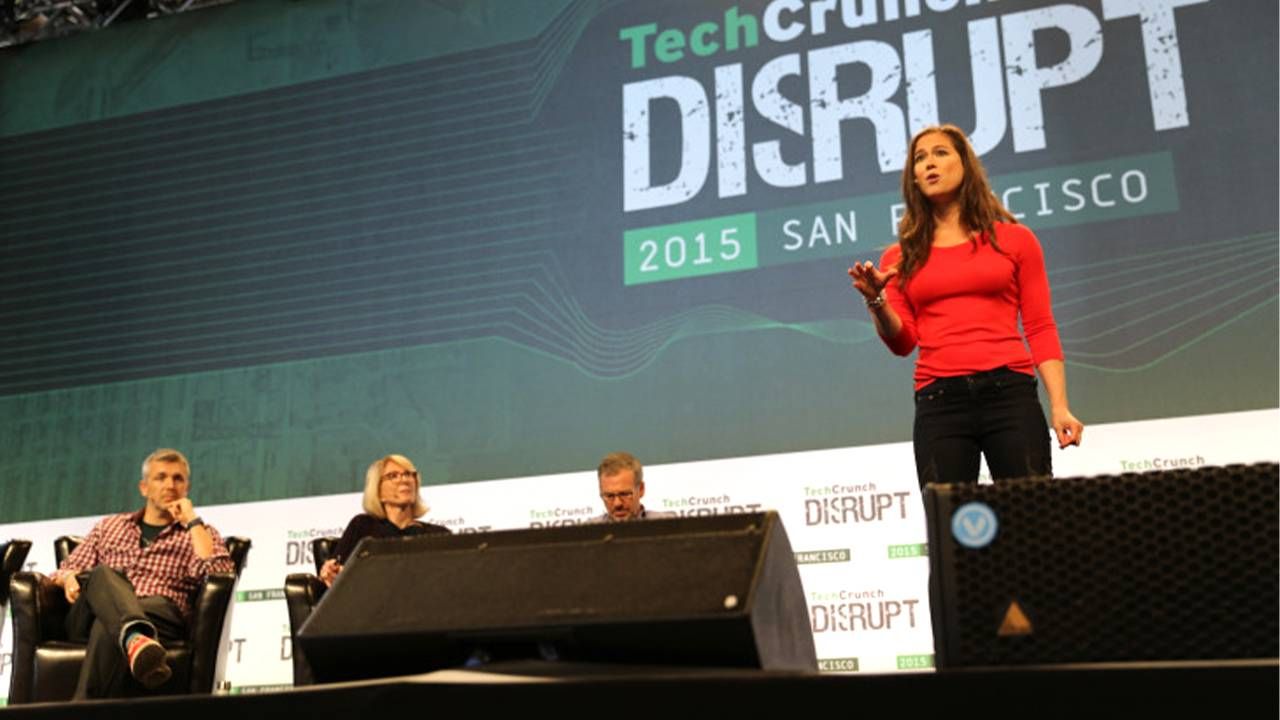 It looks like it.
At the very least, based on my reporting talking with employers, workers and benefits professionals, the issue is starting to garner attention. Thank goodness.
Sadly, most workers I've talked to keep any elder care responsibilities under wraps in the workplace. The pandemic has made that harder, though.
The Exhaustion of Work + Caregiving
I'm a self-employed journalist and author and cared for my 91-year-old mother with dementia last year in my home and am keenly aware of the strain and responsibility it takes, and how that impacts our work. At times, I was hanging by a thread. I longed for a service that could help me find caregiving options near me or provide a helping hand when I struggled or had questions.
"I think my managers would be very understanding and kind if I told them what I was doing."
I heard a similar story from Isabel Sánchez-Cummings, 52, a mitigation specialist in Chesterland, Ohio. She oversees managing the care and advocating for her 75-year-old mother, who lives in an assisted care facility, and her 76-year-old father, who is currently hospitalized.
Her ability to work remotely throughout COVID-19 was a godsend. "When I was teleworking during the pandemic, I had more flexibility to visit with my parents and do their paperwork and be their advocate,"  Sánchez-Cummings said.
She still does those things, but two weeks ago went back to the office. "It's exhausting," Sánchez-Cummings said. "All of a sudden, it just feels very constricted. I think my managers would be very understanding and kind if I told them what I was doing. But there's no specific program that supports family caregivers."
To gain insight into the ways employers have (or haven't) been assisting employees who are also family caregivers and what they're likely to do as more staffers return to the workplace, I reached out to a few experts.
My basic question: Was there a pandemic-spurred sea change to be more helpful, or merely lip service?
For a little context, it helps to know that many employers don't grasp how much caregiving affects employee performance.
Some Employers Seem Clueless About Caregiving
"The Caring Company" report from two Harvard Business School researchers found that only 24% of employers surveyed said caregiving influenced workers' performance, but more than 80% of employees with caregiving responsibilities said caregiving did affect their ability to perform their best at work. A third of U.S. employees have left a job due to caregiving responsibilities, the report noted.
"I think care considerations are going to become as common as 401(k) plans and health care coverage,"
Few employees divulge to their organizations that they're caregivers, fearing it would undercut their career prospects. These caregivers perceived harmful consequences, such as a lack of challenging assignments and lower salary increases or bonuses, the Harvard study said.
More employers, however, appear to be taking note of the challenges facing caregivers in the workforce compared to a few years ago.
The 2020 Report, "Caregiving in the U.S.," from AARP and the National Alliance for Caregiving said 39% of caregivers now have workplace benefits such as paid family leave (up from 32% in 2015).
A 'Sea Change' Among Employers?
And Wellthy.com, a digital care-concierge platform that helps employers assist staffers who have caregiving needs, is seeing growing interest for its services from U.S. businesses.
"I think it's a sea change," said Wellthy CEO and founder Lindsay Jurist-Rosner. Her firm's benefits are now offered by more than 600 businesses and 700,000+ people have access to its services. The company typically charges employers $300 per employee a month; direct-to-consumer help usually runs $350 per month.
"I think care considerations are going to become as common as 401(k) plans and health care coverage," Jurist-Rosner said. "If employers don't address [caregiving], then their employees are going to struggle to stay in their jobs or they're going to move to companies where they feel more supported."
Wellthy just raised $35 million and will use the funds partly to launch an online community where families can exchange tips with other caregivers and gain insights from Wellthy's experts.  The company hires social workers as care coordinators and provides a tech platform to project-manage care, ranging from scheduling medical appointments to finding the right specialists to managing a move to a long-term care facility.
There's a swell of employers who are really looking at employees' caregiving needs much more closely, Arleane Soto, the former head of benefits at the media conglomerate Hearst (which is an investor in Wellthy and a client), told me.
More evidence of the changing tide: Elder care and other benefits have emerged as part of the new social contract prompted by the trends of longevity and population aging, according to a new Global Coalition on Aging report, "Employers' Role in the COVID-19 Environment: Winning in the Vastly Changed World of Work."
Why Employers Must Be More Helpful to Caregivers
"In a COVID-19 work environment, employers will need to increase focus on solutions for caregiving and financial wellness, which will take on heightened importance," the researchers found. "As employee needs have evolved, elder caregiving has joined child care as a top benefit demand."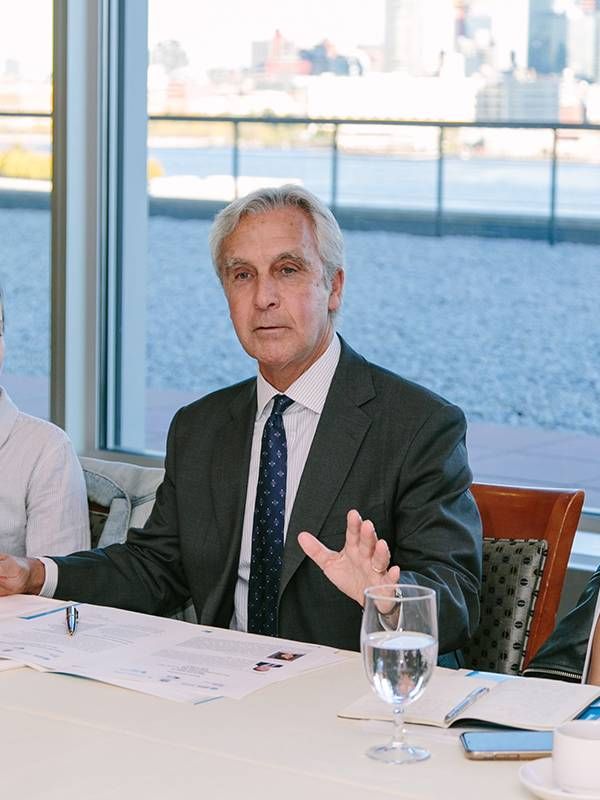 Michael Hodin, CEO of the Global Coalition Aging told me: "We see some changes in terms of offering employees benefits for elder caregiving." But, he added, "not as much as I think we will see over the next year or two."
He's seeing this interest among large employers, small employers and startups. "Not just to be a good guy, but out of self-interest," Hodin said.
Increasingly, his report found, employers are offering employees who are family caregivers flex time, direct cash and resources. "The best are doing all three," Hodin said. "But we're still at the early days."
A recent Transamerica Institute survey of U.S. employers found that just one in five employers offer online resources, tools or both to support caregivers and just 20% train managers about caregiving issues.
Convincing top executives that caregiving assistance is a needed benefit can be challenging.
How Employees Can Help
"I remember presenting to the C-suite the idea of offering Wellthy services as a benefit to our [Hearst] employees," in 2017, Soto recalled. "And one executive remarked, 'When my mom was sick, my wife took care of that.'  I looked him straight in the eye and said, 'Well, gee, I wish I had a wife.'"
It may require more employees telling their bosses about their caregiving responsibilities in order to see serious traction.
"People perceive that if they talk about their caregiving responsibilities, they are perceived as not all in at their job."
"Most people in the workplace will talk about the fact that they've got kids, that they need to leave early to get to the orthodontist appointment or softball practice. But no one really says that I'm going to leave early to go take my mom to the geriatrician," said Lisa S. Weitzman, WeCare…Because You Do administrator and manager of business development at the Benjamin Rose Institute on Aging, a national family caregiver support program (and a Next Avenue partner).
"And I think that's because people perceive that if they talk about their caregiving responsibilities, they are perceived as not all in at their job. There's a lot of stigma around that," Weitzman added.
She said employees often still have concerns that they'll be overlooked or passed up for promotions if they talk about their caregiving responsibilities.
But Weitzman is hopeful.
"For employers coming out of the pandemic, there's incredible focus on the mental health and well-being of employees," she said. "I think that focus from the top will help people who are working caregivers. And I think it's really coming into play now in ways that we've never seen before."
Congress might lessen the financial strain for some employees, too, if it passes The Credit for Caring Act — a tax credit of up to $5,000 for working family caregivers.
Meantime, many employees still struggle to balance work and caregiving.
Sánchez-Cummings leans on her self-employed husband. "He has more time than I do. I think when things get untenable, I will tell my manager, but only when I need to," she said.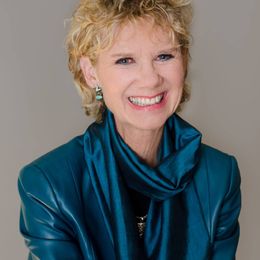 Kerry Hannon
is the author of Great Pajama Jobs: Your Complete Guide to Working From Home. She has covered personal finance, retirement and careers for The New York Times, Forbes, Money, U.S. News & World Report and USA Today, among others. She is the author of more than a dozen books including Never Too Old to Get Rich: The Entrepreneur's Guide to Starting a Business Mid-Life, Money Confidence: Really Smart Financial Moves for Newly Single Women and What's Next? Finding Your Passion and Your Dream Job in Your Forties, Fifties and Beyond. Her website is kerryhannon.com. Follow her on Twitter @kerryhannon.
Read More