'Ever Forward' — Leeza Gibbons Talks About Caregiving
How her organization is responding to burdens caregivers have been feeling, and the lessons she learned from her late mom who had Alzheimer's
I had the pleasure of meeting Leeza Gibbons through a journaling program for caregivers coordinated by Leeza's Care Connection, her organization which offers programs, resources, strategies and support for those caring for a loved one with a chronic illness or Alzheimer's disease. Her work has become her passion and mission.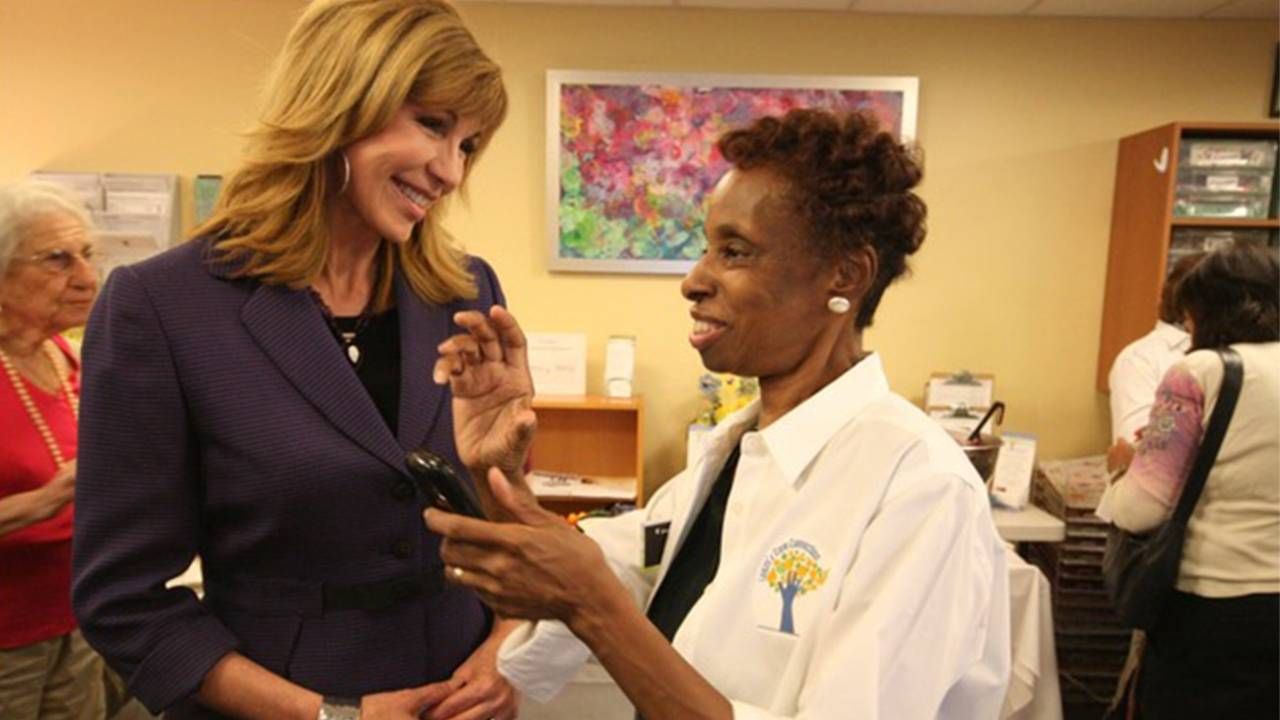 Leeza Gibbons might be someone you may feel like you know from her Emmy-award winning television career, her New York Times bestselling books or even from winning "The Celebrity Apprentice." But that wasn't the Leeza Gibbons I met. 
The one I met was a caregiver who understood the sadness, the grief and the longing I feel in the midst of my caring for my mother who has Alzheimer's disease, because Gibbons lost her mother in the same way. Her positivity and compassion have the ability to just make you feel better, even virtually through Zoom, as I think you'll see in my interview with her below (it has been edited for length and clarity):
"It is amazing to see caregivers who find strength in their vulnerability and who realize it's ok to mess up and move forward. That's really beautiful."
Rosanne Corcoran: In 2002, you founded Leeza's Care Connection to offer support and help for those managing the role of family caregiver. How did this come about?
Leeza Gibbons: When my mom was diagnosed in 1999, my life just didn't make sense anymore. I knew that I was at a crossroads, and I was very resistant about accepting the fact that I was losing my mother. I was hosting and producing a talk show then and nobody loved their work more than me, but nothing seemed the same anymore.
This is the universal journey of most caregivers. I'm almost certain that most will tell you there comes a time when your world changes and you can't look back, no matter how much you may want to. 
Part of that was the letting go; letting go of her and letting go of who I was. I needed to step into something that felt more authentic to me. 
And when it came to finding my seat at this new table, my choice was based on where I thought I could be most effective given the skills that I have, but also based on the opportunity to affect change.
When I learned the statistics of how devastating this disease is for the caregivers, and how frequently they decline faster and die sooner than their loved ones who are diagnosed, I knew we could change that.
And so, that became my burning desire: Helping people in the caregiving community feel that they are entitled to raise their hand and demand to be acknowledged and to also sometimes feel victorious, to sometimes get a gold star. And to own the reality that they can hold on to themselves while they let go of someone they love.
I basically created what I wish we'd had on our journey. It is amazing to see caregivers who find strength in their vulnerability and who realize that it's OK to mess up and move forward. That's really beautiful.
Your mother was diagnosed in 1999 and died in 2008, so you have a long perspective on diagnosis, treatment and caregiver issues. Do you feel anything has changed in these ways since that time?
There has been progress. I's not been nearly enough, and it has come too slowly, but it is happening.
People still don't necessarily understand what it means to be a caregiver. The definition is still fuzzy, and people are still reluctant to self-identify. The medical community is still ill-prepared to offer a diagnosis and is oftentimes dismissive of patients and their caregivers at a time when they are confused, alone and unraveling.
Now we have federal platforms that are meaningful and are hopeful. We have many more advocacy groups. We have progress in every lane of this highway on our disease path.
So, I don't feel that it's 1999, but I do feel that we've got to move faster. Of the top ten diseases, we don't want to continue to be the one for which there is no effective treatment and cure.
"Of the top ten diseases, we don't want to continue to be the one for which there is no effective treatment and cure."
We have more awareness of supporting family caregivers, but we don't have enough programs in place to help them really make it work.
This is disproportionately a burden on women; two-thirds of them are working while caring, and there needs to be a way to allow women to continue to do both. We need more respite, more opportunity for flexible hours, more mental health and wellness options for 'the worried well' and just more recognition that caregiving is an infrastructure.
With our population getting older and living longer, we need to prepare better.
Isolation is built into caregiving, but the pandemic has exacerbated that. How has Leeza's Care Connection changed its support opportunities?
Statistics show that over sixty percent of caregivers say they have at least one or two mental health challenges they did not have before the pandemic. That really underscores the significance of the effects of lack of personal connection during our quarantine year and it has been catastrophic.
At Leeza's Care Connection, we have continued to offer education, empowerment and support through virtual programs and have been able to reach more guests than ever. I'm very proud of all of our community for stepping up and prioritizing their needs.
One of our most popular programs is Care-A-Van, where caregivers drive into our parking lot and our staff members safely welcome them and give support. We do it with encouragement, food, love and a reminder that people are there for them; they're not alone.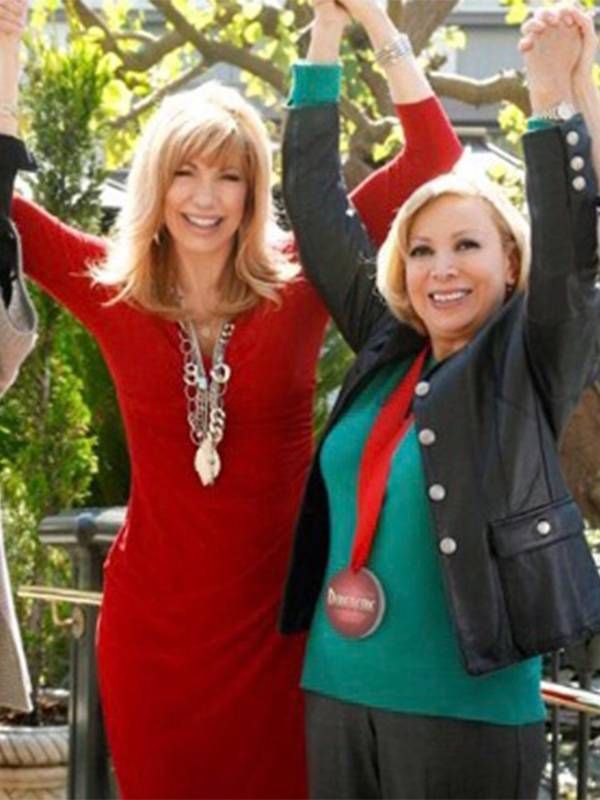 I think we'll look back on this time; we'll realize that we survived it because we came together. We thought it might break us, and it didn't.
When you have that perspective, you can move forward in a way that that feels more hopeful. It's the Tigger effect. You know, Tigger always bounces back!
In addition to your mother having Alzheimer's disease, your grandmother did, too. Do you worry about your own risk of having Alzheimer's and have you spoken to your children about it as your mother did with you?
Oh, from the get-go, it's never been a taboo topic in our home. In fact, my kids are more likely to roll their eyes and say, 'Really, we know, we've got it, Mom!' 
We have communicated with truth and strength and commitment. And the commitment has been, 'I don't know what tomorrow will bring, but what I do know is what I am doing now, and will continue to do, to make sure my brain is as strong as it can be.' That's the only promise I can make them. 
I tell them that, while I'm not naive, I don't borrow tomorrow's trouble today. I take care of my brain by focusing on my nutrition, I prioritize my sleep, I manage my stress. I stay on top of it, and they know that's the most security I can give them.
"Mom was no-nonsense and wise. She was great company and had an answer for everything."
Do you have a tradition on Mother's Day?
I typically plant something. At our house where the kids grew up, that was especially meaningful, because we were able to see, from year to year, how that plant would grow along with Mom's legacy. This year, I'm planting a lemon tree.
We do something similar at Leeza's Care Connection called "bury your burden." We encourage people to take their emotions — their darkest, most negative, most shameful emotions — and write them on little strips of paper. Then, take a pot and fill it with all the awful things that we don't want to feel in the bottom, and then put in the soil and a plant.
You are in essence, burying your burden and then you're going to watch that plant. Regardless of all the negativity and the toxicity that's at the bottom of it, the plant will grow and thrive. This is a living thing that is surviving in spite of all your junk that you just buried. Life is that way, too.
When you think about your mother, how do you remember her?
Mom was no-nonsense and wise. She was great company and she had an answer for everything. She did not like any self-pity or whining, so we were not encouraged or allowed to wallow in what we perceived to be our defeats. She was very big on moving on.
I sign all my emails and letters with 'Ever forward,' which was Mom's influence, to take on whatever is next. Don't look over your shoulder unless it's to give yourself a High Five.
Whether you're a daughter whose mother has a chronic illness or disease or not, we all want to believe that we can honor our mother's legacy. We often question: 'Am I enough?  Am I doing it right? Am I worthy enough? Am I strong enough?'
And I think that is one of the gifts of Alzheimer's. One of the blessings is that we are reminded to live in the present because our loved ones can't go back to our past with us on the same wavelength.
We get to exercise grace on a regular basis and offer forgiveness for ourselves. Forgiveness for messing up, for not being enough, for having no energy, for having too little patience, for not understanding. All of that, we get to forgive ourselves. And we get to forgive our diagnosed loved ones for the unconscionable sin of daring to leave us. For daring to get sick, and being vulnerable and mortal, because it makes us see that we are, too. 
I sometimes wonder, if I'm dealt this hand, will I be able to play the cards as well as I think my mother did? And she did that very simple thing, she just did her best. She showed up and did her best. And we're doing that too. I'm very proud of us.